We use affiliate links. If you buy something through the links on this page, we may earn a commission at no cost to you. Learn more.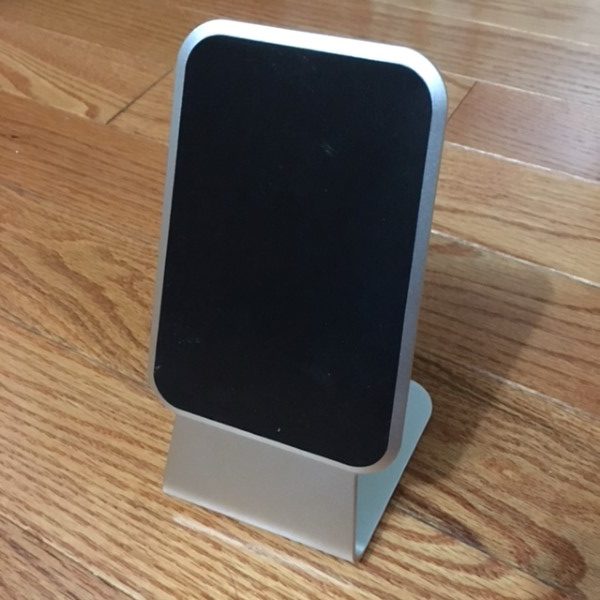 I've had several years of happy tablet use with my venerable Dell Venue 8, but found that when I wasn't using it, I left it in odd locations – a piano bench, cluttered dresser top, even on the kitchen counter. Wiplabs Slope universal tablet stand has finally given me a place to park my tablet. My little buddy has found a home.
What is it?
Wiplabs Slope universal tablet stand is a sturdy, brushed aluminum parking spot for your tablet or smartphone. It's equipped with sticky pads on the face and base, to securely hold your device.
Hardware Specs
Brushed aluminum construction
Strong grip pads on the front and bottom
7-1/2" tall
4" width at its widest
4" deep
8.9 ounces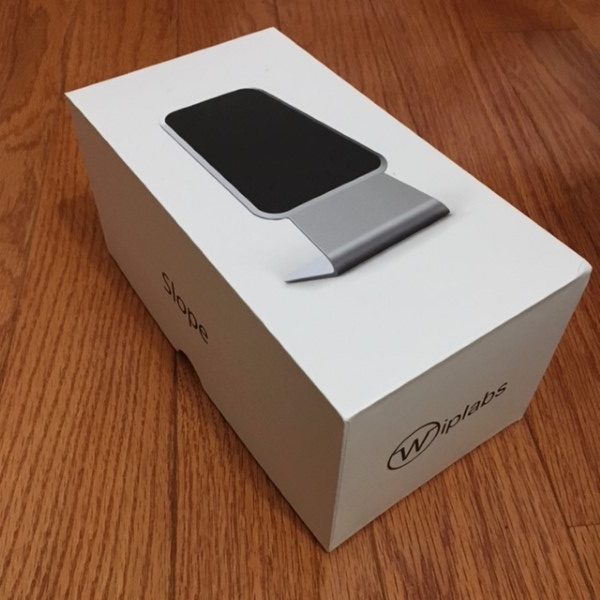 What's in the box?
Design and features
The Slope is an aluminum frame with sticky pads allowing an attached device to be used without shifting, sliding, or slipping. It's simple, tough and works very well.
At first glance, I thought, "This looks fairly intuitive. Why should I read the manual? All that needs to be done is peel the protective plastic covering off the sticky pads, put it down, and slap my tablet in place." I'm so glad I went through the manual first…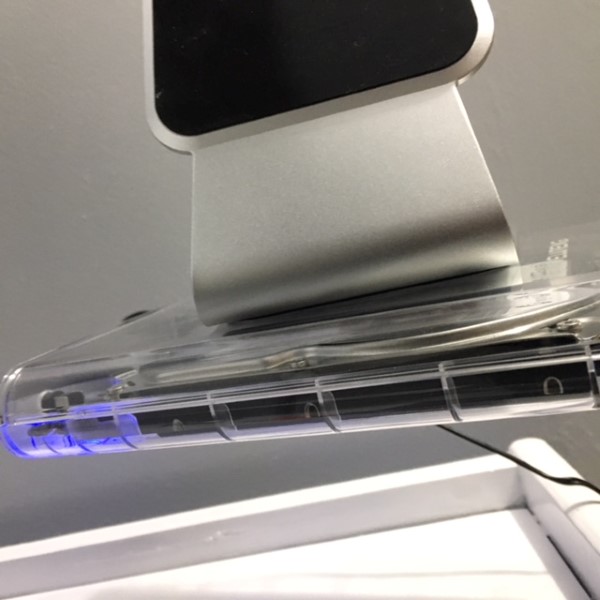 The fresh sticky pads on the Slope are downright powerful. The first time I put it down, I was shocked at the gripping power. The manual contains warnings about placing it on a painted surface and they aren't kidding. I suspect that if the Slope were placed on a loose surface, it could easily pull fresh paint, laminate or even a heavy glass desk protector loose.  The grip is so secure, it completely lifted a clear plastic USB hard drive enclosure I had placed it on. The manual states that normal wear, dust, and debris that sticks to the pads will lessen its grip, but after a week, it's still holding on tight.
The next photo is in the correct orientation. Yes, it's really sticking to the wall.
Never miss one of our posts again. Sent MON, WED, and FRI with the latest gadget reviews and news!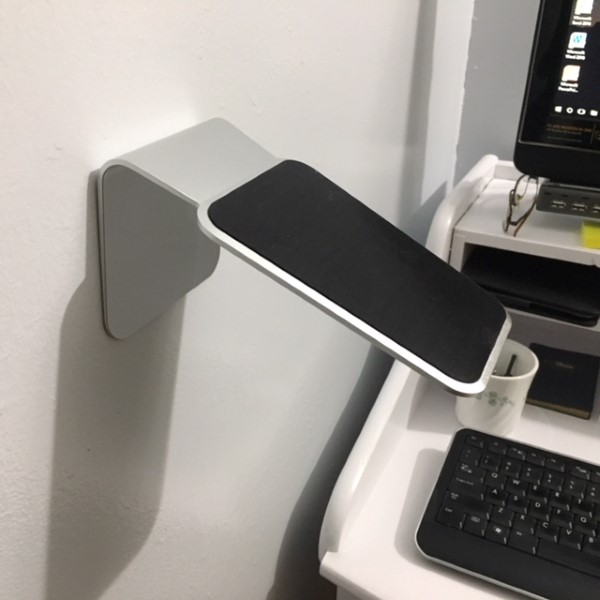 The sticky pad on the face is the same, but I had a little challenge to overcome. Having worked in factories and tough environments, I had applied a carbon fiber skin to my tablet. I had previously tried similar products with little success holding onto the carbon weave, but the Slope's stickiness had no trouble gripping the irregular surface.  I was able to place the tablet vertically and horizontally with no difficulties. I was also able to offset the tablet, pushing the center of gravity considerably off balance with no problems. I have no doubt the Slope can hold considerably larger tablets with ease.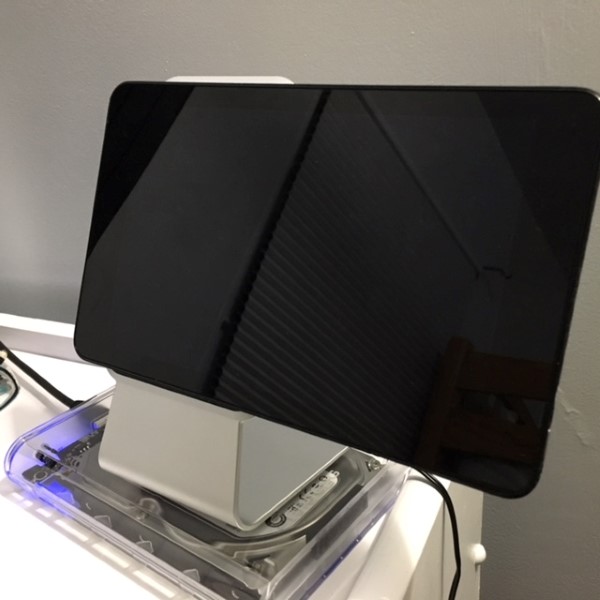 Having my tablet in its new home brought new uses. The viewing angle is very good so, while I'm fiddling around with my desktop, I was able to pull up Netflix and comfortably watch. As a result, my tablet is seeing more usage.
What I like
The sticky pads hold very securely, horizontally or vertically
The viewing angle is very good
Sturdy, attractive construction
What needs to be improved?
I would recommend Wiplabs place a warning label on the sticky pad peel-off plastic protectors to prevent their customers from damaging their desks! 🙂
At $49.99, it's expensive, but definitely premium quality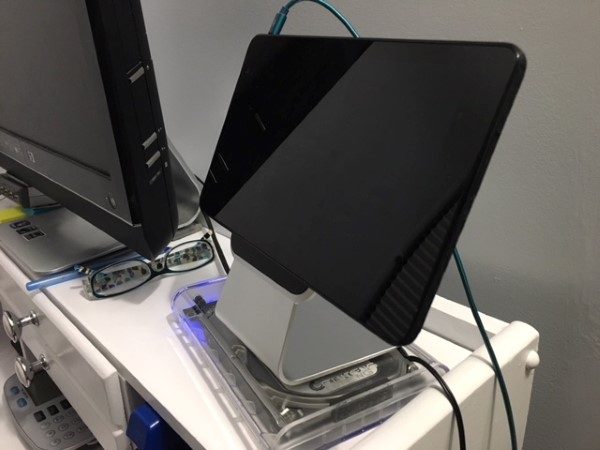 Final thoughts
The Wiplabs Slope universal tablet stand is handsome, well-constructed and works better than other sticky type stands I've used, particularly with the carbon fiber cover on my tablet.
Price: $49.99
Where to buy: Wiplabs.com or Amazon
Source: The sample for this review was provided by Wiplabs.