We use affiliate links. If you buy something through the links on this page, we may earn a commission at no cost to you. Learn more.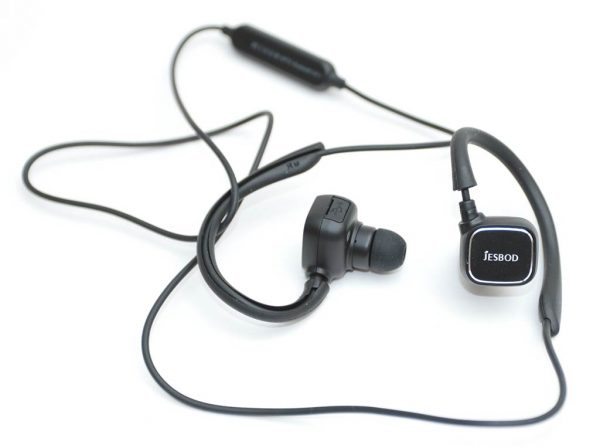 I'm still looking for my favorite pair of wireless headphones and the newest pair that I'm testing are the Jesbod QY13 Bluetooth V4.1 Headphones. They sound great when paired to my Nexus 6P, have a unique power on/off switch and great battery life. But there's always one thing that you wish you could improve… keep reading to find out what that is.
What is it?
The Jesbod QY13 Bluetooth V4.1 Headphones are wireless headphones that can be worn around your neck when you're not using them to listen to music or make calls. They feature magnetic switches on the outside of the earbuds that are used to toggle power, pause music and end calls.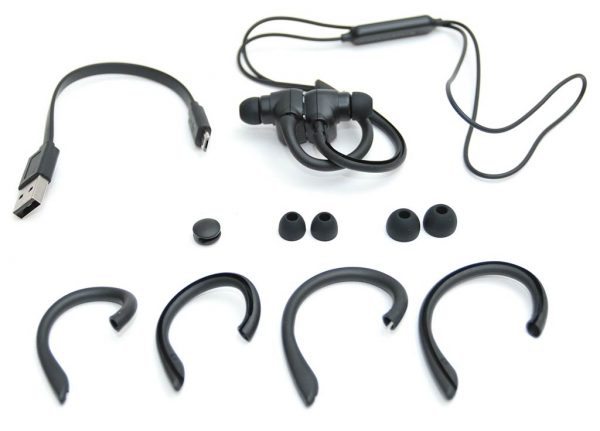 What's in the box?
Jesbod wireless headphones
Micro USB charging cable
3 sets of ear tips
3 sets of ear hooks
Cord Management Clip
User guide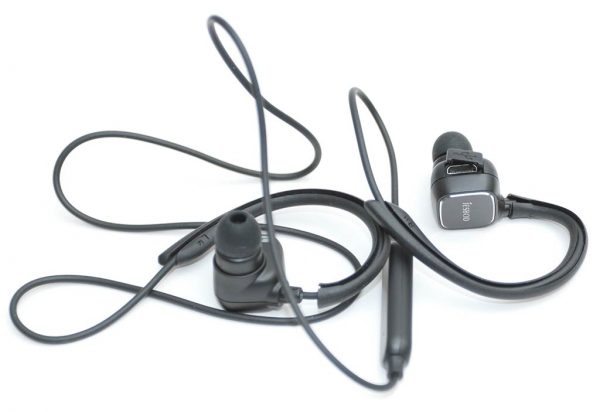 Features and design
The right earphone has a micro USB port that is used to charge the headphones. Charging time takes around 1-2 hours and provides 5-7 hours of play time & 180 hours of standby. I was pleasantly surprised with the battery life. I usually don't listen to that much music while I'm working during the day, so I was able to get a week or longer of use from one charge.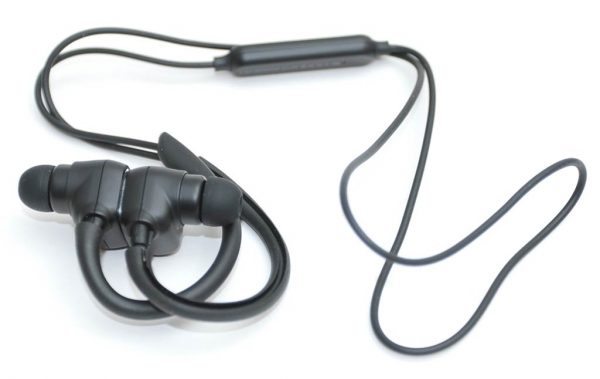 The earbud housings are made of black plastic with magnets on the outside that let you stick them together when they are around your neck. When you separate the headphones, they will automatically power on and connect with up to two paired devices. A female voice will announce "Power On" and then "Phone 1 connected", Phone 2 connected".
I paired the Jesbods with my Nexus 6P smartphone and a Dell laptop. You can't listen to audio from BOTH connected devices at the same time, but if you pause audio on one device and start it on the other, the headphones will automatically switch to the new device.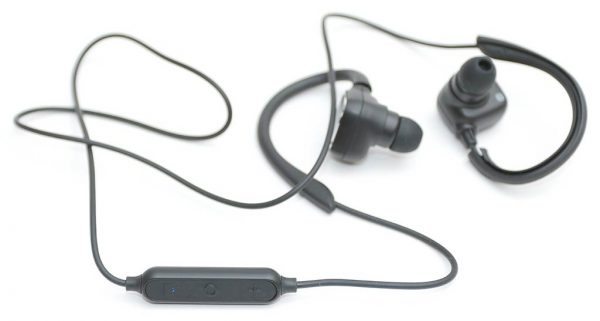 There are no buttons on the headphones, but there is an inline controller / microphone built into the right wire that has volume buttons and a multi-function button in the center which works as a play/pause/call end/pairing button.
Sound quality for music and calls
These headphones are obviously not going to impress anyone who even remotely considers themselves an audiophile, but the Jesbod headphones have Apt-x and sounded surprisingly good through my Nexus 6P playing music via Spotify and Pandora. They have good bass and enough clarity to make music enjoyable, so I don't really have much to complain about.
Audio quality on both sides of calls was fine too. Jeanne commented that she could hear me better when I was talking with the Jesbod headset than when I talk directly through the phone.
Fit and comfort
And here's where we come to the bummer portion of this review. The biggest issue that I have with the Jesbod headphones is that they fall out of my ears. The headphones come with several sizes of ear hooks and ear tips and none of them worked very well for me. I didn't like the ear hooks at all and removed them almost immediately.
The only way I could use them was with the medium sized ear tips and with the headphones crammed in my ears. Even then they would eventually fall out.
Everyone's ears are different, so one gadgeteer's fit issues do not mean that all gadgeteers will have the same fit issue.
Final thoughts
The Jesbod headset has good sound, quick pairing, good battery life and I like the magnet power buttons. It's a shame that they don't fit for me because I really like this headset. Even though they don't fit, I do recommend the Jesbod QY13 Bluetooth V4.1 Headphones for their affordable price and good sound.
My quest continues…
Source: The sample for this review was provided by Jesbod. Please visit Amazon for more info.
Product Information
Price:
$25.99
Manufacturer:
Jesbod
Retailer:
Amazon
Pros:

Magnetic switch
IPX 4 Sweatproof
Quick Bluetooth connection and can pair with multiple devices
Good bass

Cons: