We use affiliate links. If you buy something through the links on this page, we may earn a commission at no cost to you. Learn more.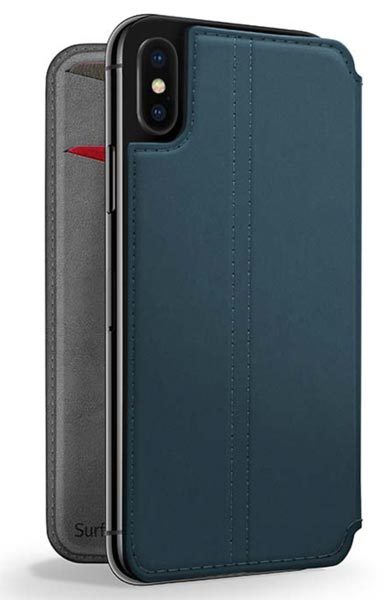 The SurfacePad for iPhone is a thin, minimal leather cover for your iPhone 7/8, iPhone 7/8 Plus, or iPhone X.  It protects the front and back of your phone from pocket hazards and from getting surface scratches from tables and countertops.  The SurfacePad also serves as a stand to support your iPhone in the horizontal orientation for hands-free use.  It has two slots inside for carrying your most essential cards, and the leather back is compatible with Qi wireless charging.   And for the iPhone X, the case triggers the phone's wake/sleep functions.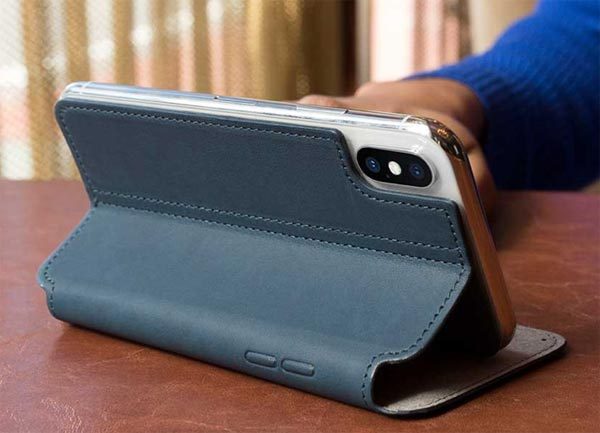 The SurfacePad is made of full-grain leather, and it attaches to your phone with an adhesive pad on the back of the phone.  You apply the back of the case like applying a screen protector.  The SurfaceGrip technology allows you to remove and replace the case many times without leaving behind a residue, so you can replace the SurfacePad with a protective case for your more active days.
The SurfacePad is available in several leather colors.  Black is available for all iPhones; tan is also available for the iPhone 7/8 and iPhone 7/8 Plus; navy is the third color for the Plus models, and brown and green are available for the iPhone X.  Cases are $39.99 for the iPhone 7/8 and $49.99 for all other models.  Learn more and purchase the SurfacePad at Twelve South.