We use affiliate links. If you buy something through the links on this page, we may earn a commission at no cost to you. Learn more.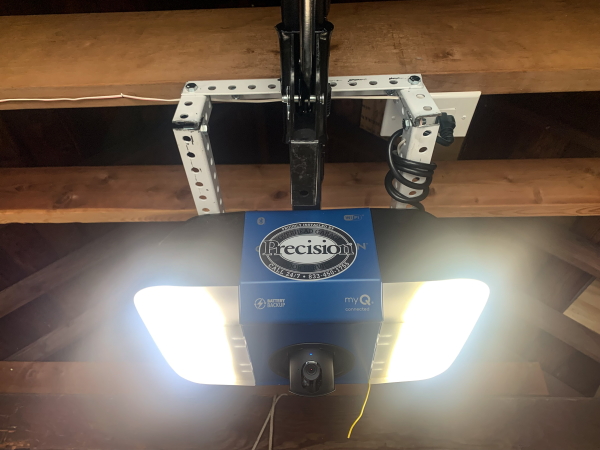 REVIEW – When I purchased my new home, one of the "must-have" upgrades on my list was a garage door opener. I knew that I would be frequently accessing my garage for numerous reasons and manually opening and closing the door each time would be a pain. My idea for a garage door opener did not stop there. I get packages from Amazon every week, and I hated the fact that I would open my front door to find a box on my steps exposed to the elements and in "ready-mode" for any package bandits. I had been reading up on the Amazon in-garage key delivery via the myQ app, and so this was a mandatory feature for any garage door opener that I would install. Enter the  Chamberlain Secure View Garage Door Opener with Smart Camera!!
What is it?
The Chamberlain Secure View Garage Door Opener with Smart Camera is an ultra-quiet opener with LED lights, WiFi, and a battery backup.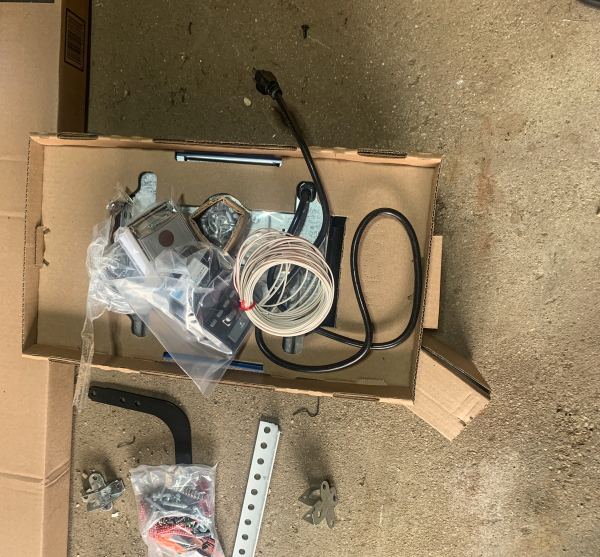 Design and features
Features
An integrated video camera enables you to see what is happening in your garage through a live feed or recorded event.
Features 3,100 lumen LED lighting to fill your entire garage.
Built-in Wi-Fi® enables smartphone control with myQ®.
MAX lift power for heavier doors with a lift force equivalent to 1-1/4 HP*.
Open/close your garage door even when the power is out with Battery Backup.
Works with Key by Amazon: Enables secure and convenient in-garage delivery. PLUS live video streaming capabilities let you watch in-garage deliveries and in-garage grocery deliveries happen in real-time.


Specifications



As shown below, this garage opener looks like a normal size garage opener with built-in lights on either side and a drop-down camera in the middle. There is a removable backup battery.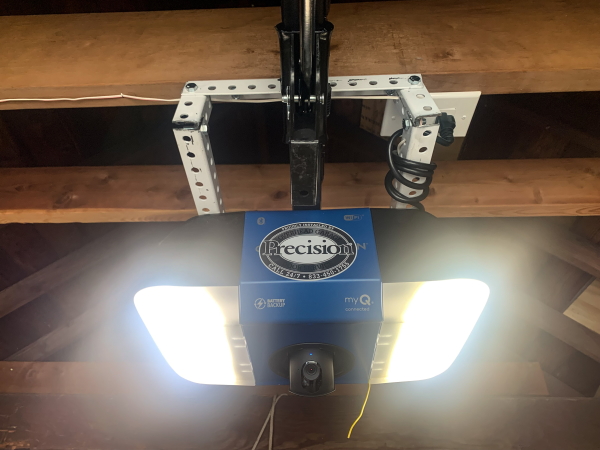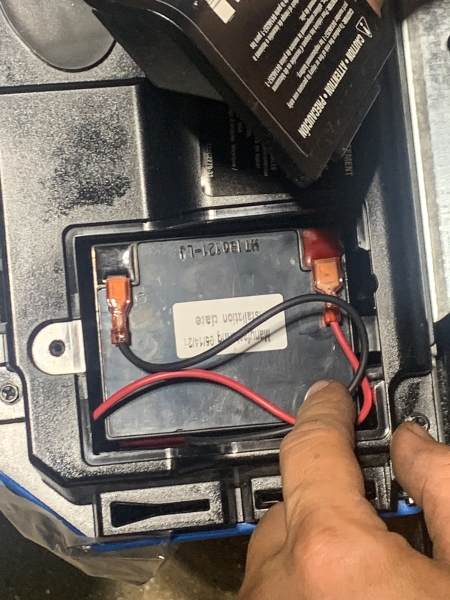 Performance
Chamberlain provided the garage door opener for this review, and they also provided and paid for the vendor of their choice to install it. The company that showed up was Precision Door Service, and I must say that the service was nothing short of true professionalism and excellent customer service. The serviceman was polite, friendly, patient with my questions, and went above and beyond to make sure that any pre-existing issues with my garage door were rectified and made to be safe and secure.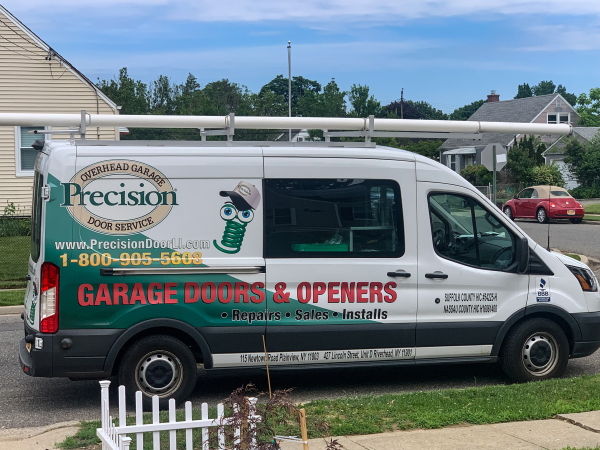 Prior to securing this amazing opportunity from Chamberlain, I was in the market to purchase a garage door opener and I asked my handyman how long it would take him to install it. His response was almost all day. The serviceman from Precision was done in about 90 minutes and his work was neat and complete.
The garage door opener comes with an LED touchpad that is mounted inside of the garage, and a button keypad that is mounted on the outside of the garage. It also comes with 2 car remotes that I never use because my driveway can hold about 5 cars and like many people here on Long Island, NY, we never park in the garage. It is more for storage/workshop use. The external door keypad is operated by simply entering a code and pressing the "enter" button. Programming the code is very easy.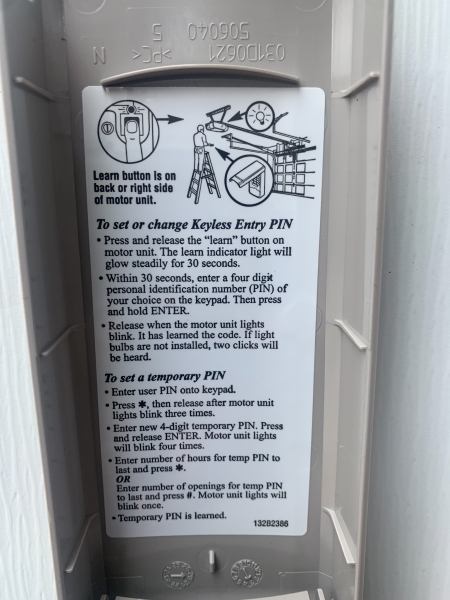 The touchpad inside of the garage is hardwired and is used to control the door and other functions including setting up the opener to work with the myQ app. This includes adding it to your home network for internet access. The entire process is very easy. The car remotes come already paired with the opener.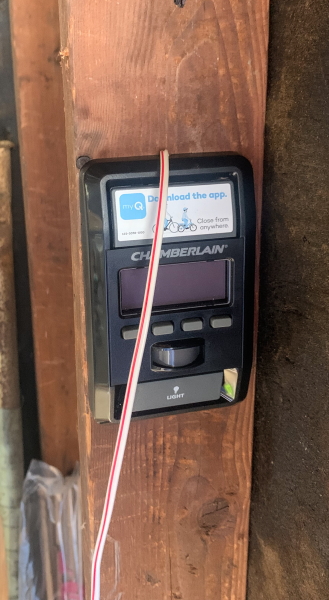 The following photos are snapshots from the installation process: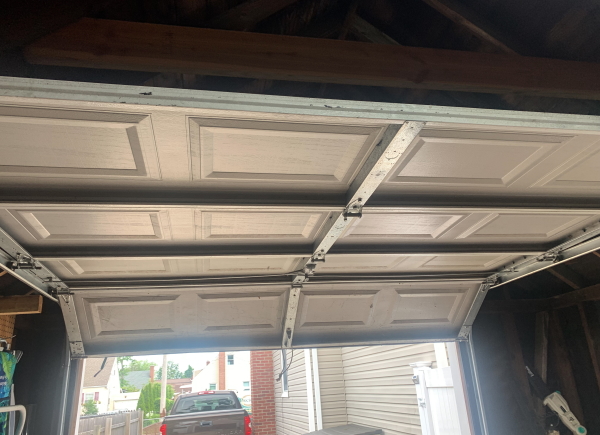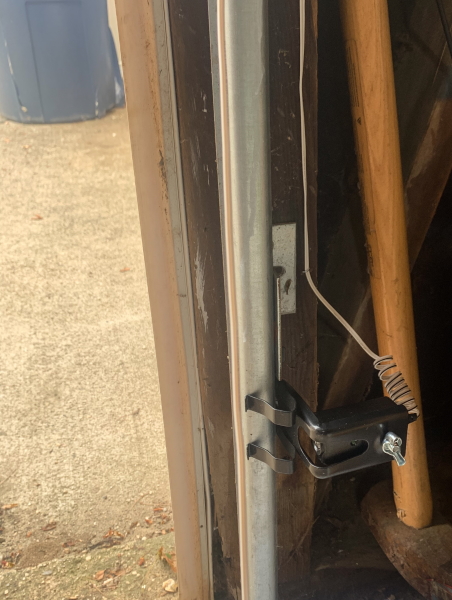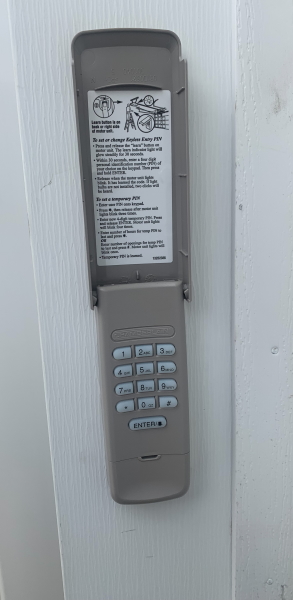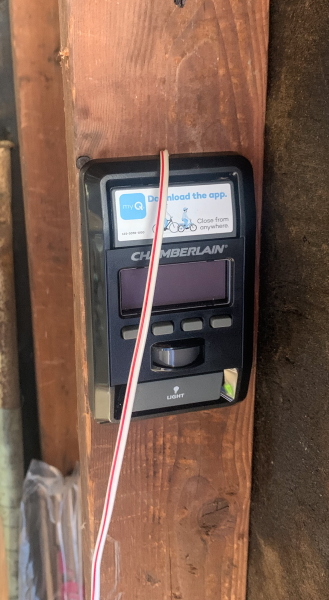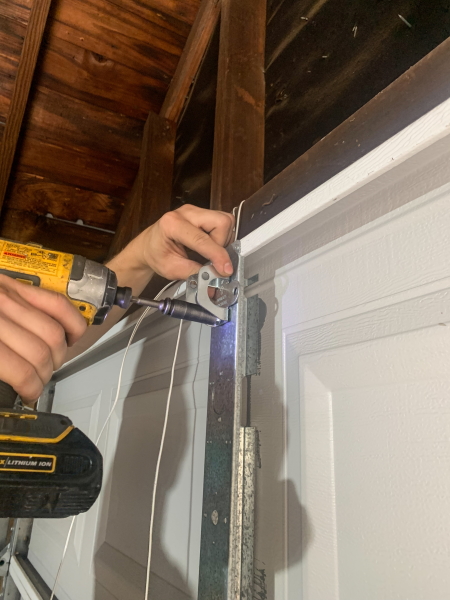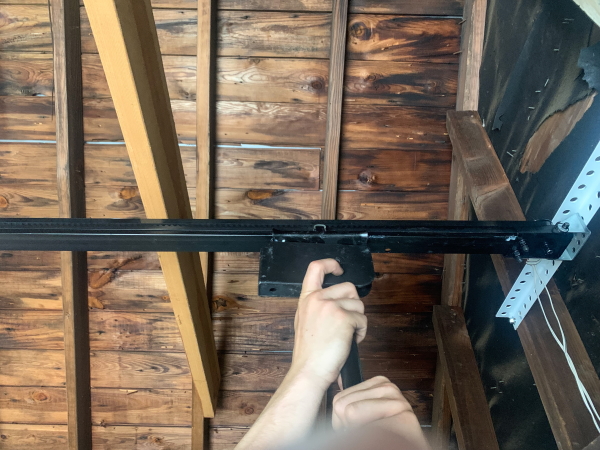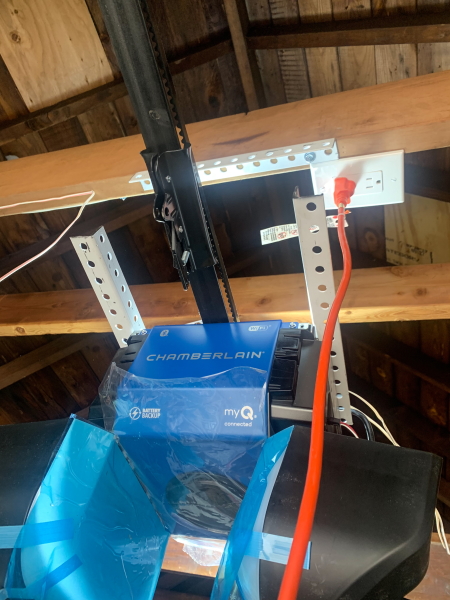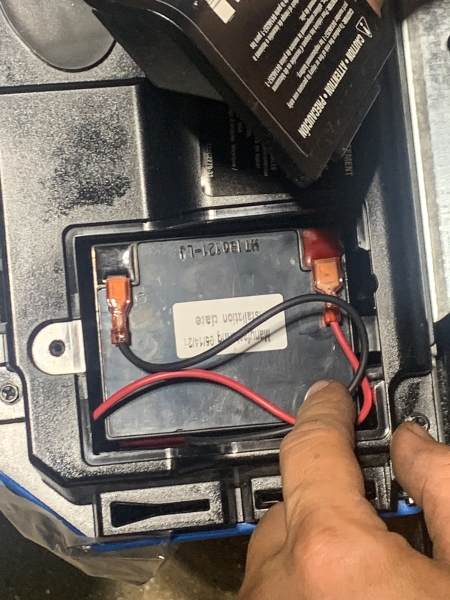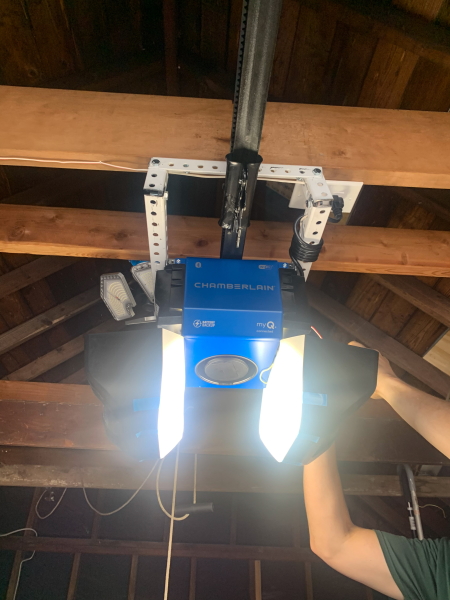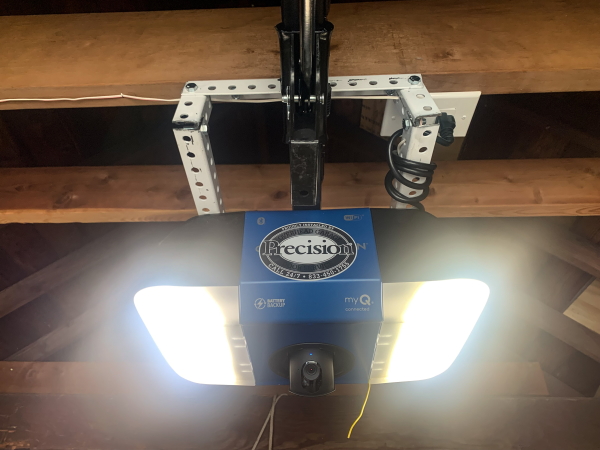 The myQ app is not only used by the Amazon delivery drivers, but I also use it to open and close the garage without using any of the keypads. This is a great feature if someone I know other than Amazon is coming by to leave a package. I can open and close the garage remotely allowing them to leave the package in there and can be assured that it is secure. I can also set a temporary password for "guest" use. There are several other features within the app. Here are some snapshots:
Here is a video of the garage door movement. My phone microphone is very sensitive and makes it sound much louder than it is. It is actually very quiet.
The following is a video of an actual Amazon package delivery. (I am still unpacking and sorting so please excuse the disarray in my garage. LOL!! 🙂 )
Currently, Amazon is offering an incentive for new myQ app users: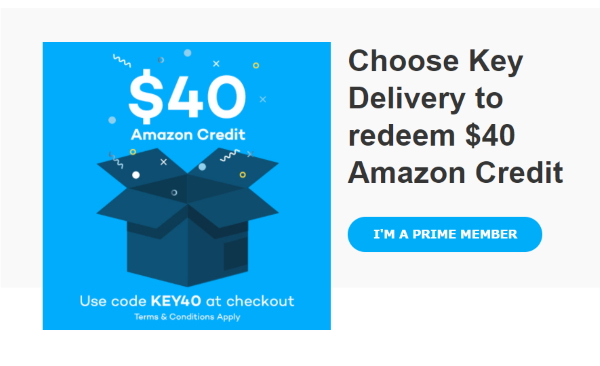 What I like
The design
The build quality
The built-in features including the lights, the backup battery, and the camera
The myQ app
The quiet operation
The reliable operation
The video quality
What I'd change
More like a wish: I wish more delivery companies like UPS and FedEx would sign on to a myQ app-like in-garage key delivery with an app that would work the same.
Final thoughts
I really like this garage door opener. It is quiet and works without any issues. The myQ app puts me at total ease with my Amazon deliveries and even more so because I can see the delivery live and there is a recording of the entire event from the time the door opens and until it closes completely. The lights on the opener are quite bright and in most cases, they are sufficient for me to see without having to turn on the actual garage light. Chamberlain has been professional and responsive throughout the process. IMHO, this opener gets a "very well done and two thumbs up"!
Price: $399 (Lowe's), $387.03 (Home Depot), $386.79 (Amazon)
Where to buy: Lowe's website, Amazon, Home Depot website
Source: The sample for this review was provided by Chamberlain