We use affiliate links. If you buy something through the links on this page, we may earn a commission at no cost to you. Learn more.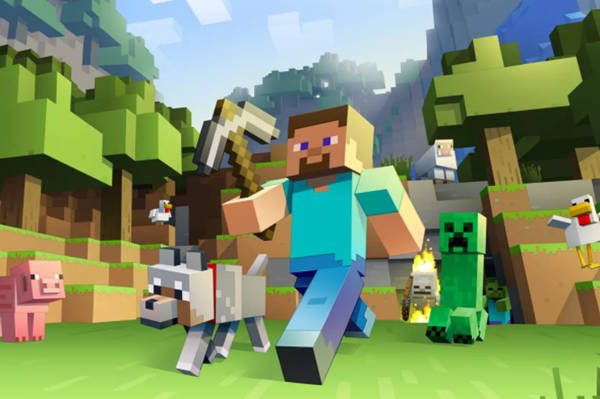 Remember when the most sophisticated item in the classroom was a calculator and maybe a computer with a CD-ROM? Those days are long gone. But it's not just about bringing devices and Windows 10 into the classroom anymore, Microsoft has been rethinking how we use technology to encourage our kids to learn. Here are 4 ways that Microsoft is using technology to change the way our kids learn. 
1. Minecraft Education Edition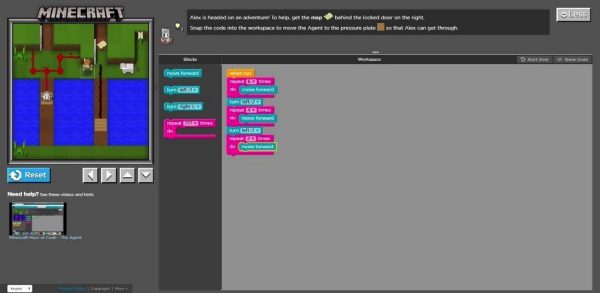 It's no secret that kids absolutely LOVE Minecraft, so it's no surprise that Microsoft's Minecraft Education edition has been a smashing success. To that effect, since its launch a little over a year ago, Minecraft Education Edition now has over 2 million licensed users and over 250 lesson plans available that educators have contributed. Today, Microsoft is releasing a new Minecraft Hour of Code tutorial called Minecraft: Hero's Journey. The tutorial includes introduces computer science concepts and such as debugging and functions. After kids are done coding their own Minecraft level, they can share it, play it, and even bring the level into Minecraft: Education Edition on a Windows 10 PC.
2. Making 3D Accessible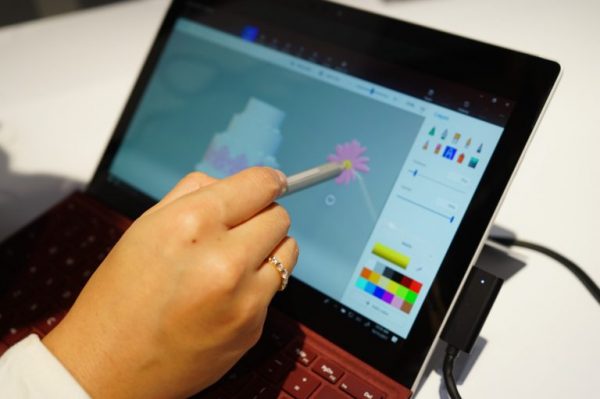 The Windows 10 Fall Creator's Update heavily focused on making 3D object creation super simple. Thanks to an update to the Paint app, it has never been this easy for kids (and adults) to create advanced 3D objects. The 3D objects can easily be brought into Office apps like Powerpoint. You can even bring your 3D objects into reality using the Mixed Reality Viewer.
3. Mixed Reality
Never miss one of our posts again. Sent MON, WED, and FRI with the latest gadget reviews and news!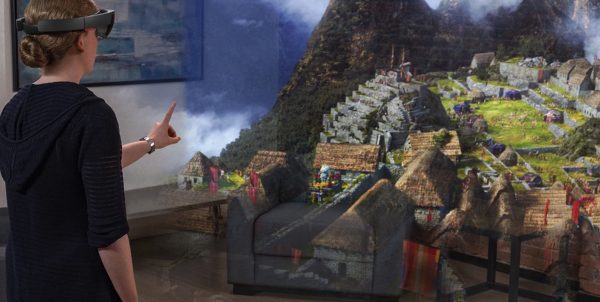 Think Mixed Reality is just for video games? Think again. Brands like Samsung, Acer, Dell and Lenovo are all releasing relatively affordable mixed reality headsets this holiday season, and all it takes is bringing one into the classroom to change everything for students. I experienced an educational demo where I was transported to Machu Picchu. I learned about the fascinating geography and history behind this world wonder, and was even transported back in time to get a picture of what Machu Picchu looked like over 500 years ago. This type of experience is a game changer in the classroom since it essentially brings the field trip to the classroom – especially when it comes to places and experiences that would otherwise be too expensive or impractical to travel to.
4. Hacking STEM
Despite all this talk of using digital media to educate kids, Microsoft is also aware of how important it is for kids to get "physical" with their learning. Hacking STEM offers free lessons which include hands-on activities. All of the activities can be easily put together using inexpensive everyday materials that Hacking STEM lists on their site. The lesson plans include everything from building a machine that emulates humans, to measuring speed using Hot Wheels tracks and cars.