We use affiliate links. If you buy something through the links on this page, we may earn a commission at no cost to you. Learn more.
If your Windows 10 PC isn't up to date, you're going to want to make sure you update your system with the Fall Creators Update. That is because the Fall Creators Update brings a slew of super cool new "tricks" and practical features. Specifically, on the creative front, the Windows 10 Fall Creators Update helps the "average joe" create some incredibly advanced 3D and mixed reality masterpieces. It's no coincidence that Microsoft also announced today that Mixed Reality headsets are finally available from Dell, Lenovo, HP, and Acer, starting at $399. It's clear that Microsoft is committed to encouraging the masses to start using Mixed Reality, and this update ensures that folks can get really creative with Mixed Reality beyond just playing games. 
Here are 15 features that the Windows 10 Fall Creators Update brings to the table:
1. The Photos app has been completely reimagined. The app now lets you easily edit and create polished video slideshows using photos, videos, and transitions. You can even throw 3D effects onto them. Available 3D effects include everything from lightning to confetti. A future update will even let you bring in 3D objects and animations.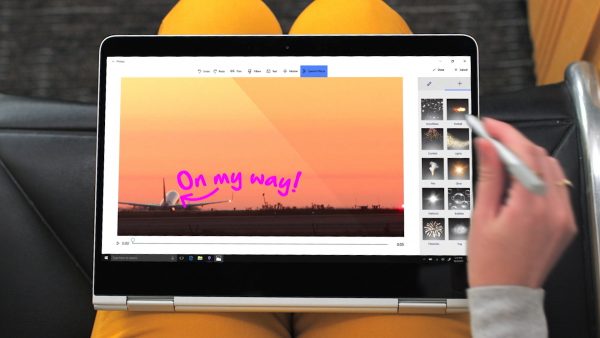 2. Remember when the Paint app was just for scribbling? Well, times have changed and the Paint 3D now makes it incredibly easy for just about anyone to create and edit advanced 3D objects. You can create and design a 3D object from scratch, or you can import one to play with from the Remix 3D library which has thousands of free 3D objects to use. But wait – it gets better! Microsoft is focusing a lot on mixed reality in this update. But as cool as mixed reality is, until now, most users have just been end users. The Creators Update changes all of that with the Mixed Reality Viewer. Using your camera, Mixed Reality Viewer lets you bring your 3D creation from Paint 3D into a real life setting. You can also easily share your creation afterwards on social networks.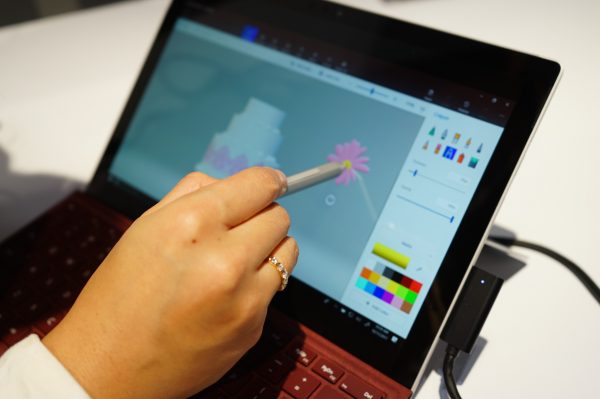 3. You can now bring your 3D creation into Powerpoint presentations, as well as Word and Excel documents.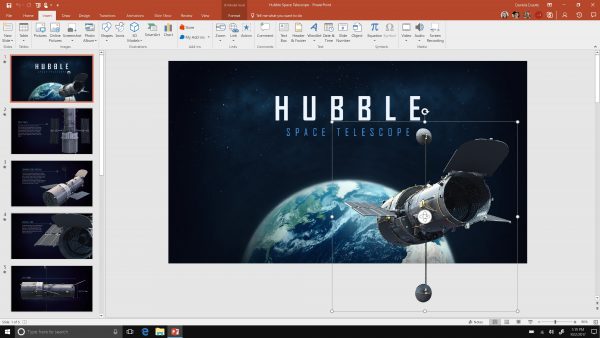 4. You can now pin your "favorite" people to the taskbar so that you can quickly communicate with them via Skype or Mail. When you want to share a file with that contact, all you have to do is drag a file directly onto the pinned contact.
5. Pinning your favorite web sites to the taskbar is back! This is one feature that I sorely missed.
6. Game Mode now enables developers to access all the power of the PC and dedicate it to games for an even better gaming experience.
7. Annotating your ebooks from within Edge is now possible. This includes being able to highlight in 4 colors, underline, and make comments.
Never miss one of our posts again. Sent MON, WED, and FRI with the latest gadget reviews and news!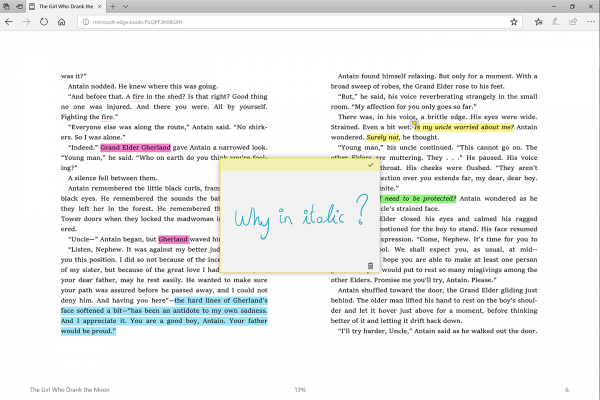 8. Microsoft Edge is coming to Android. A preview is already available in the Google Play Store, and the idea here is that just like with Chrome, you can use Microsoft Edge on your phone to catch up where you left off with the tabs you had open on your PC.
9. Do you often lose your pen? The new Find My Pen feature will tell you where you were the last time you inked on your PC, hopefully helping you figure out where you might have left it.
10. Your Pen can now be used as a PowerPoint Clicker!
11. OneDrive files can now be accessed on demand, allowing you to save disk space. So online-only files download on demand with just a double-click when you need them. Of course, you can choose to have select files readily available offline.
12. You can now recover your PIN or Password right from the lock screen – even if you're using an AAD or MSA account.
13. The native calculator app now includes a currency converter, which even works offline for times when you're traveling internationally and might not have internet access.
14. Filling out and annotating PDFs no longer requires a third party app! You can fill in PDFs right from within Microsoft Edge, you can ink on the PDF, highlight text and erase your annotations.
15. There have been improvements made for accessibility, including the addition of Eye Control.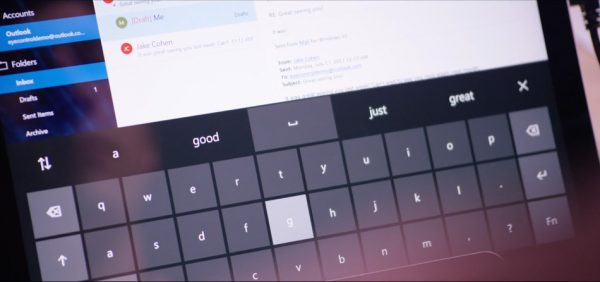 Overall, the Windows 10 Fall Creators Update allows just about anyone to create advanced masterpieces for everything from videos, to 3D objects, and afterwards, that can easily bring their creations into a mixed reality setting with minimal effort.