We use affiliate links. If you buy something through the links on this page, we may earn a commission at no cost to you. Learn more.
The Surface Book was announced way back in October of 2015, so you might say that a Surface Book 2 has been long overdue. Fortunately, the Surface Book 2 has finally arrived and it offers fives times more graphics performance than the original. Not that the original Surface Book was a slouch by any means, but the new Surface Book 2 is quite frankly a beast. To that effect, the new Surface Book 2 is 3x more powerful than the original Surface Book. Microsoft says it's powerful enough to be your gaming PC, and also a workstation replacement. You'll be able to play 1080p games on the Surface Book 2 Pro without a hitch. A big part of that raw power is thanks to the Intel Quad Core i7 processor and Nvidia GeForce GPU it's running on.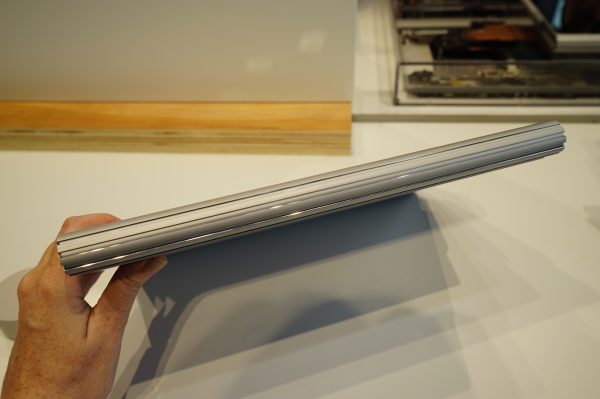 Design wise, the form factor is now more or less the same. But Microsoft has improved the dynamic fulcrum hinge for a more stable touch experience. There are now two Surface Book 2 display models to choose from – a 13.5" and 15" model. Both come with a PixelSense display and an improved backlit keyboard. The 13.5" model packs in a 3000 x 2000 (267 PPI) display, and the 15" model houses a 3240 x 2160 (260 PPI) display. The 15" model also comes with Xbox Wireless built-in.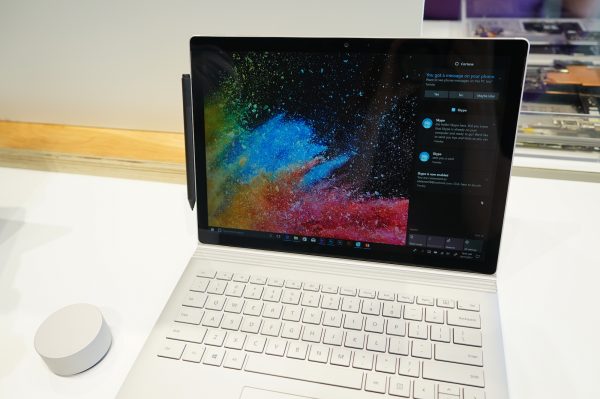 When it comes to battery life Microsoft says that the Book 2 offers 70% more battery life than it's predecessor and twice the battery of life of today's MacBook Pro. More specifically, Microsoft is claiming a battery life of up to 17 hours or 5 hours in tablet mode. Microsoft has conveniently included both a USB Type-A and USB Type-C port.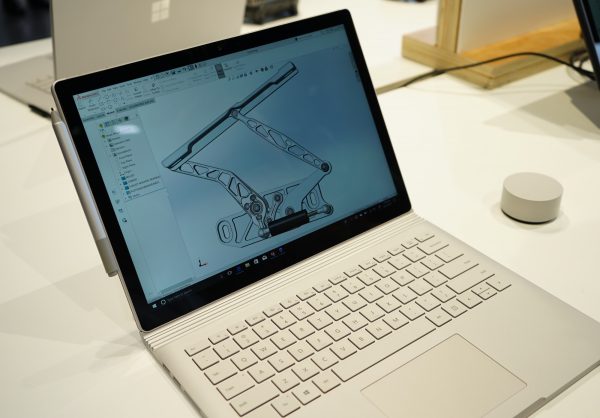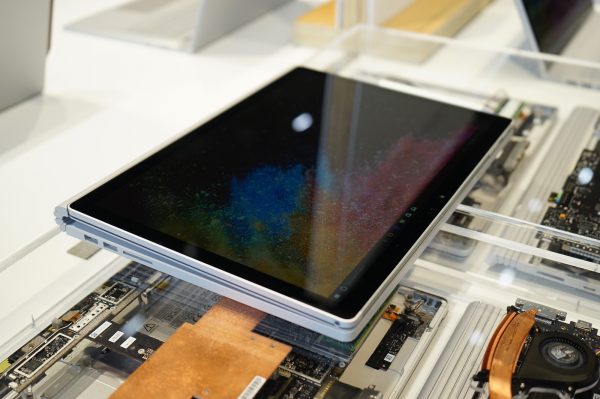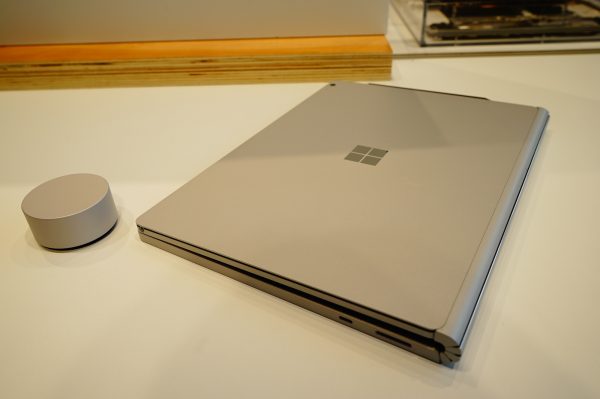 Pricing for the Surface Book 2 begins at $1,499 (with a Core i5 configuration). Visit microsoft.com for more info.