We use affiliate links. If you buy something through the links on this page, we may earn a commission at no cost to you. Learn more.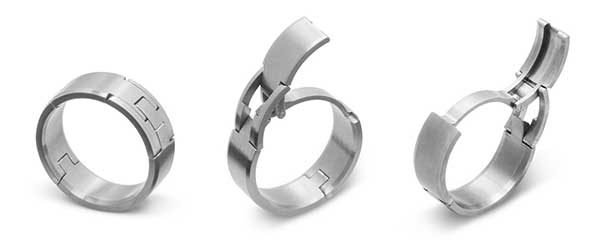 Do you remember the Kinekt Design's Gear Ring with the tiny rotating gears? I thought that ring was the ultimate geek ring, but I just found a collection of rings from McWhinney Designs to nominate for that award. 
Designed by Jeff McWhinney of California, who has a background in making hardware for yachts, racing sailboats, and bicycles, his unique mechanical wedding bands are created for active men – but dang it, I want one too!

Jeff offers a variety of rings that are made of titanium, stainless steel, and even yellow gold. They all feature a one of a kind opening mechanism that is both geek chic and functional.

For guys that have big knuckles or problems with their hands swelling, I can see how these rings would be a lot easier to remove at the end of a long day.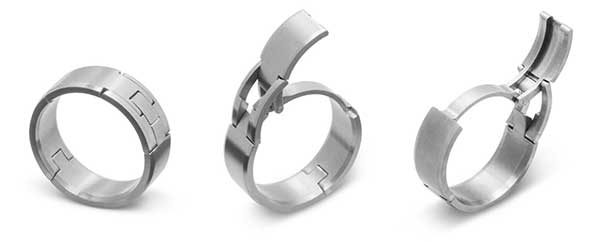 The rings start at $825 and go up to $4125. To see all of the designs and for more info visit mcwhinneydesigns.com.