We use affiliate links. If you buy something through the links on this page, we may earn a commission at no cost to you. Learn more.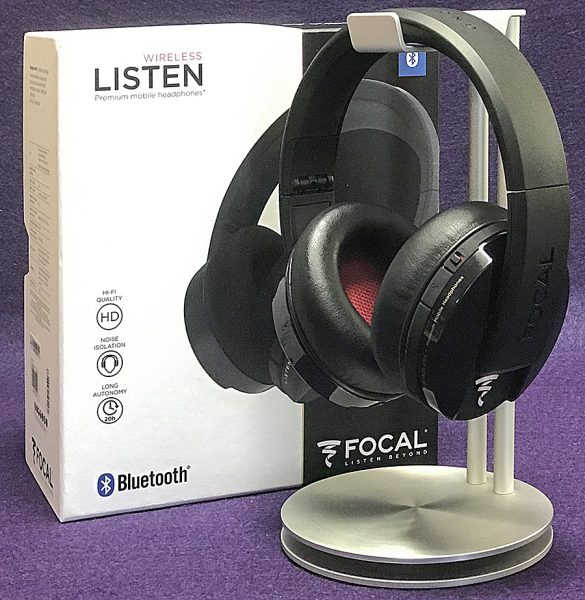 I've reviewed many of Focal's headphones and am continually impressed how this French speaker company allows its innovative—and expensive—audio expertise trickle down into their less expensive products. Case in point: the Focal Listen Wireless headphone. The interesting thing about this headphone is that it's Focal's first wireless headphone (they also have a wireless Spark earphone). Over the past year or two, more and more high-end audio companies are venturing into Bluetooth wireless territory—a testament to Bluetooth maturing from a severely compromised format to one that approaches audiophile territory.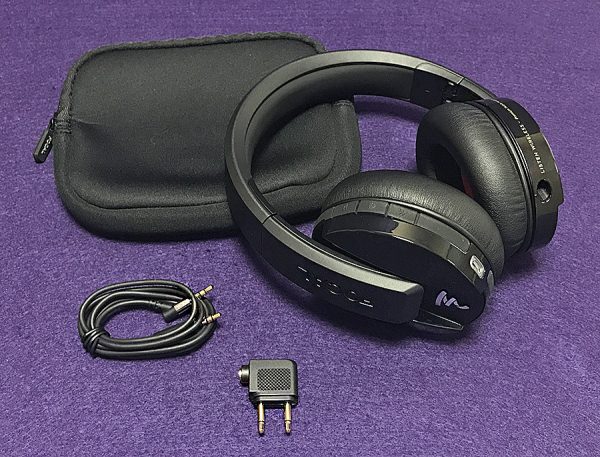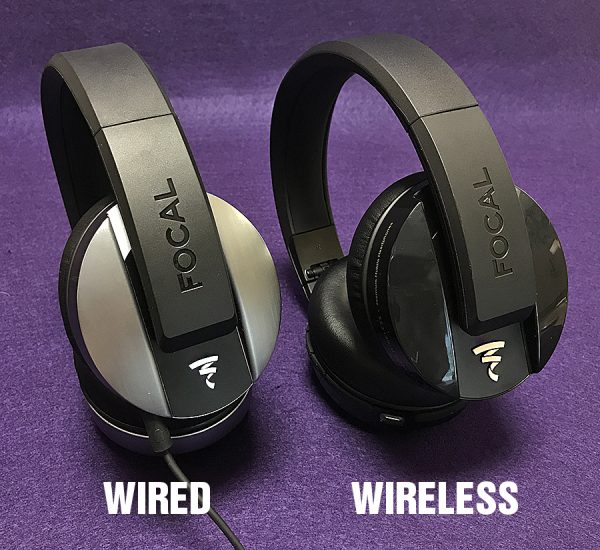 The Focal Listen Wireless is a twin to the wired Listen with the exception of various buttons and cords necessary to Bluetooth headphones. The exterior finish is also different. The wired Listen is matte black with brushed silver while the wireless version is all black—matte and gloss, making the Listen Wireless a fingerprint magnet. Because of the added Bluetooth tech, the Listen Wireless is a few grams heavier than the wired. This may not be a big deal for some but could become an issue with extended listening.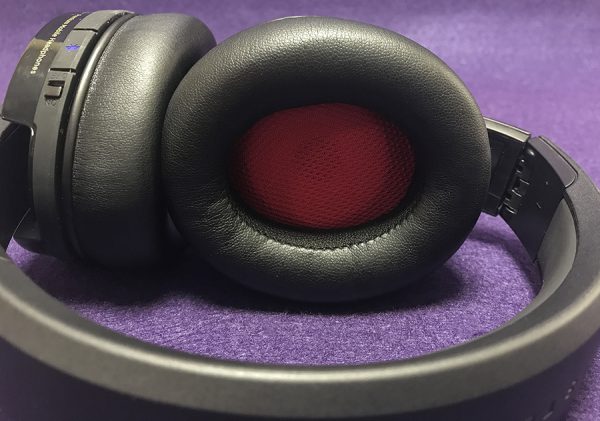 The clamping force of the Listen Wireless is a bit tight but loosens with use. On some headphones, my somewhat big head needs the largest setting which can be problematic for people with even bigger noggins than mine. Not so with these. The fit is just fine with room to spare. Although I would have preferred a thick PU (or real) leather padding, the headband is comfortably padded with silicone (which is identical to the wired version). Ear pads are also identical—both come with ample, soft padding surrounding a bright red speaker cover—a playful design touch.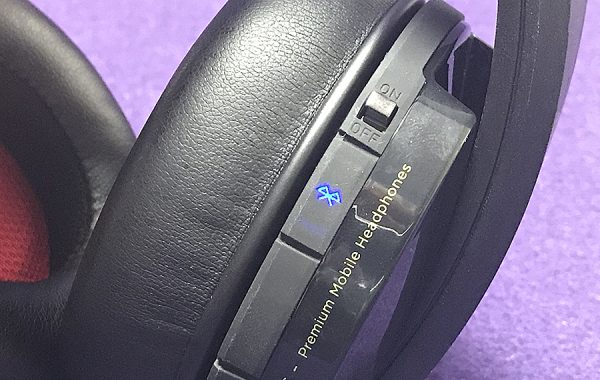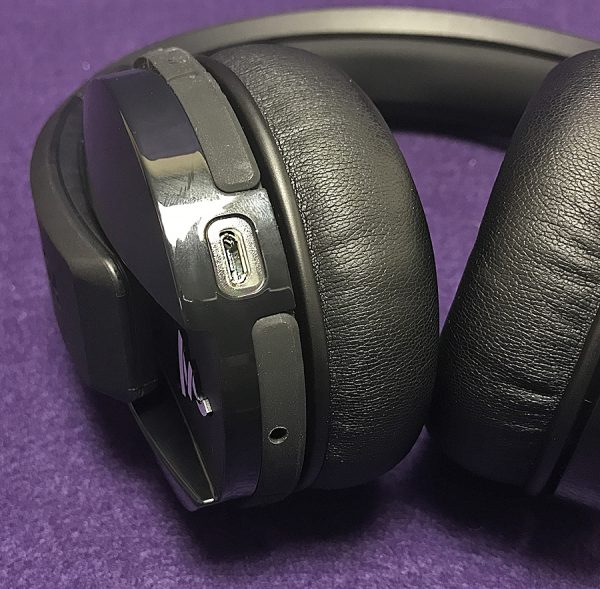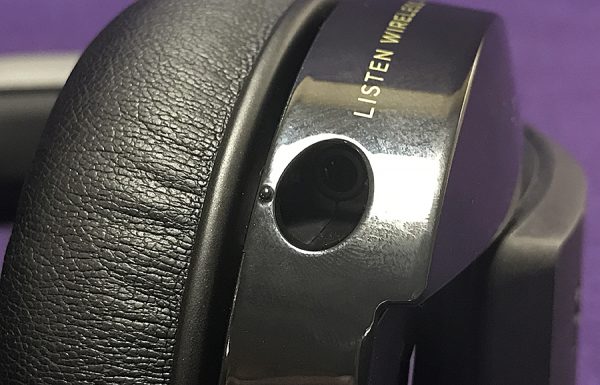 The right ear cup on the Listen Wireless houses the rechargeable battery and Bluetooth tech. The ear cup has the traditional volume up/down and pairing buttons and a slider on/off switch. The buttons are black on black, so in low lighting, it's difficult to figure out which button does what until you become used to them. It's not the most elegant solution I've seen on wireless headphones, but everything has a solid, tactile feel to them. Also on the right ear cup is a tiny hole for the call mic and a mini-USB port for charging. Battery life is rated by Focal at a respectable 20 hours, depending on volume and other factors.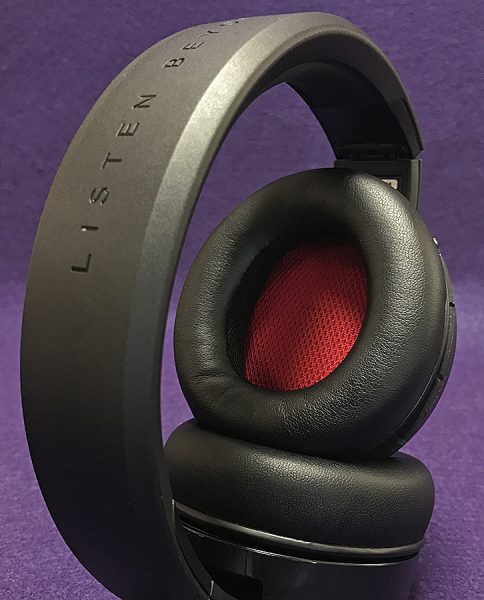 I've read complaints that the Listen Wireless headphone lacks active noise canceling (ANC)—which is true, but so what? If you want ANC, then buy ANC. It's a specialized function and not every headphone has it. Having said that, the Listen Wireless blocks a lot of outside noise on its own with its good seal from the ear pads. You can't beat Listen's isolation if you just want a quieter listening experience.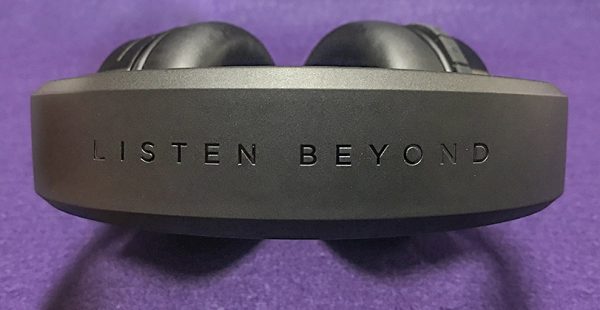 Volume on the Listen Wireless is weaker when using Bluetooth than when wired. Going wireless can still get plenty loud—it's just that volume is always louder even when the volume setting remains unchanged on my iPhone. There is also better clarity when wired. However, these differences are subtle and only stand out when switching between wired and wireless—something that mostly only headphone testers and reviewers would ever do.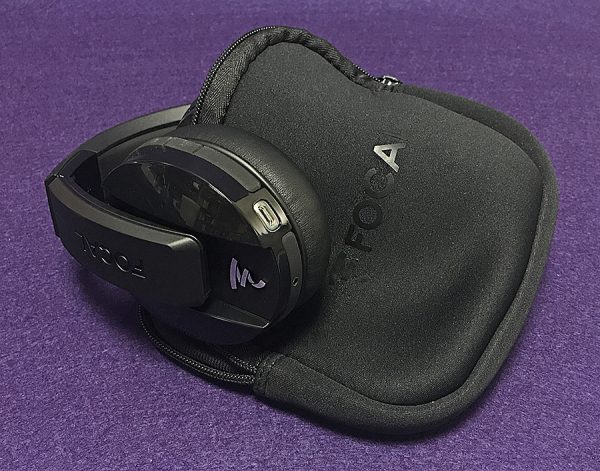 The sound profile on the Listen Wireless is "V" shaped. This simply means that the bass and treble are accentuated while vocals (middle frequencies) are recessed a bit. Again, this tweaking is subtle yet it usually results in a more fun listening experience as opposed to total accuracy—a sound profile most listeners prefer.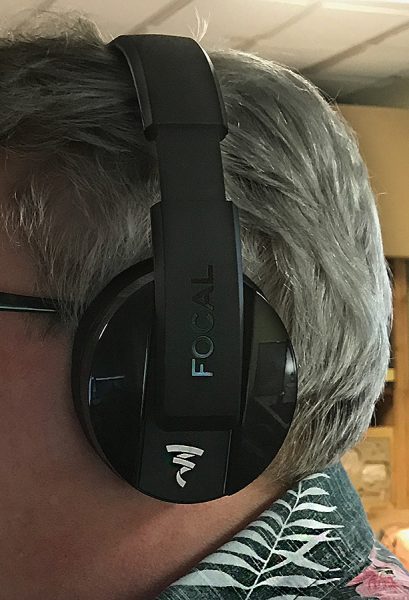 A good test of the Listen's sound signature is Donna Summer's 12-inch mix of "I Feel Love." This club anthem throbs like a synthesizer stuck in repetition mode. The Listen Wireless handles both the pulsating bass notes as well as the short, high pitched metallic cymbal sounds as Summer breathlessly vamps her way through the song. When heard through the Listen headphones, it all becomes quite intimate and slightly uncomfortable—in a good way.
Chrysta Bell's "Down By Babylon" features vocals pushed all the way to the front with backing support of some very bass-heavy instrumentation. The Listen headphones provide a deep soundstage giving the song an airy quality that is rare in bass accented songs.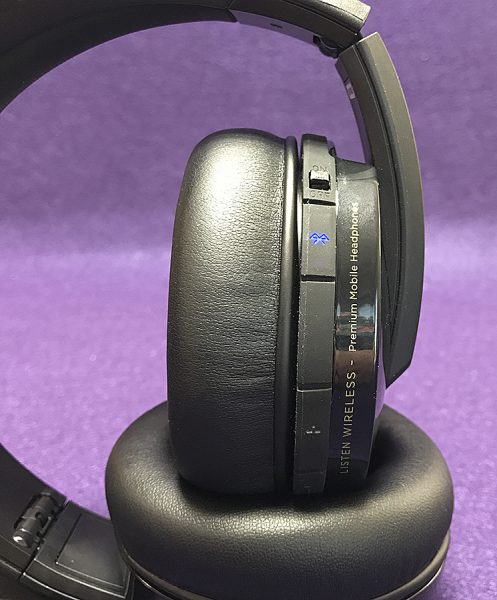 The dance hit, "Pump Up the Volume" by M.A.R.R.S. with its pulsing, relentless beat and grating sound effects will either make you rip off the headphones or suck you into its groove. I always smile and leave the headphone firmly in place. The Listen Wireless can handle the bass beat as well as bring those sound effects to the edge of being uncomfortable without becoming harsh or painful to hear. This song may be an acquired taste, but it can be extremely fun when heard through the Listen Wireless headphones.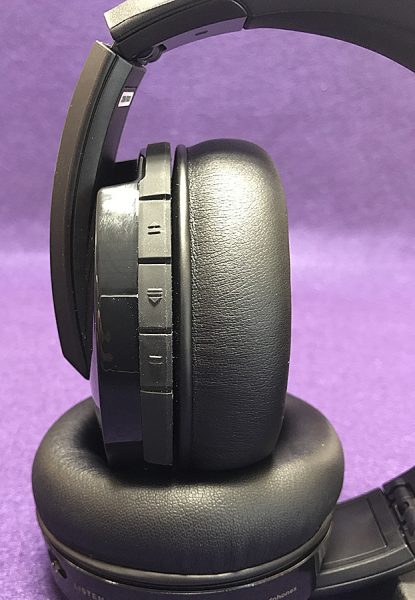 Daft Punk's "Technologic" is in the same vein as the M.A.R.R.S. song. It's repetitive and annoying with its sped up vocals going on and on and on. It's also addictive. There's a heavy bottom end that tracks through the song. This bass-line positively vibrates my eardrums with the volume cranked on the Listen Wireless, but with no distortion or harshness evident—a sign of a good headphone.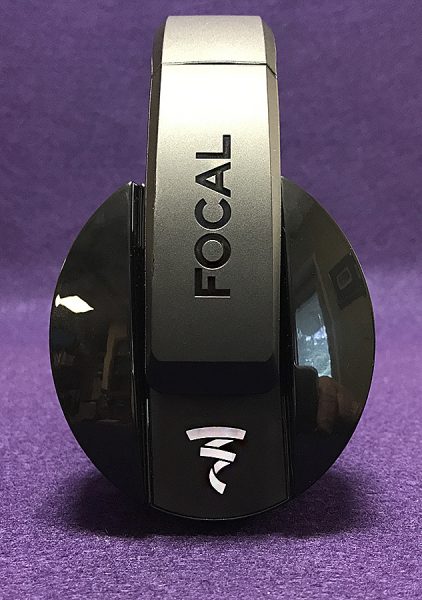 The Listen Wireless (and wired, for that matter) is Focal's way of saying that they can make something affordable without sacrificing much of what makes their higher-end headphones so good. If you're looking to upgrade from skull-bashing, boomy headphones, you should try Focal's Listen Wireless. Not only will they retain the powerful bass you crave, but you'll also gain audio clarity along with the convenience of going wireless. It's definitely an improvement over many headphones in its price range and above.
The Focal Listen Wireless headphone is available now and sells for $299 US. (the wired Listen version sells for $249 US)
Source: The sample for this review was provided by Focal. Please visit www.focal.com for more information and Amazon to order.