We use affiliate links. If you buy something through the links on this page, we may earn a commission at no cost to you. Learn more.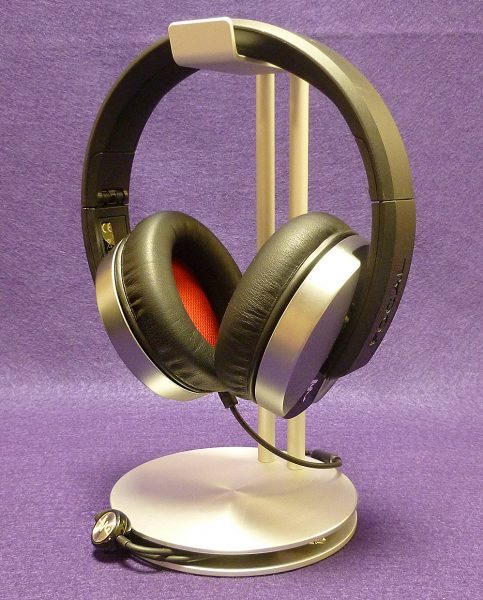 When I reviewed the Focal Spirit Classic, Professional and One S headphones, I marveled how a French maker of insanely expensive speakers could manage to produce affordable headphones. Yes, they're expensive, but not when compared to their heritage. Well, that's all changed. Focal has released three new headphones and while the Elear (review coming) headphone is very expensive at $1,000, the Utopia is four times the Elear's price! However, this review is about the Listen—a model that's in an affordable range—priced similar to (and replacing by end of 2016) the Spirit One S.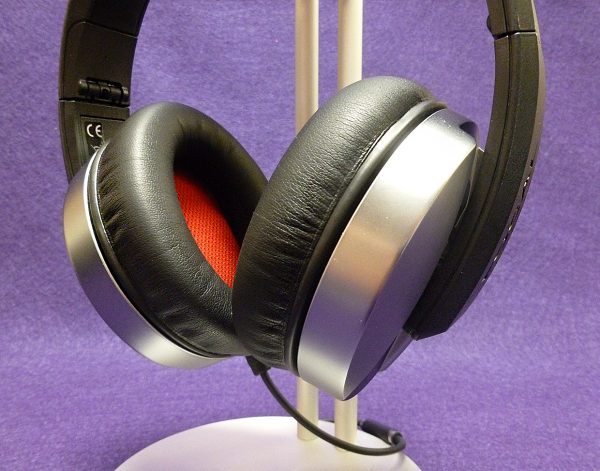 At $250, the Listen fits into the mid-range price for well-made and good-sounding headphones. The (almost) all plastic body with protein leather ear pads may seem cheap, yet Focal has created a flexible and solid feeling headphone that will work for home use as well as commuting. Focal plainly states that the Listen is designed for mobile use. I don't get it—$250 is expensive for daily commuting. They are lightweight and fold neatly into themselves which does make them good for commuting, but still—I would restrict them to home or office use.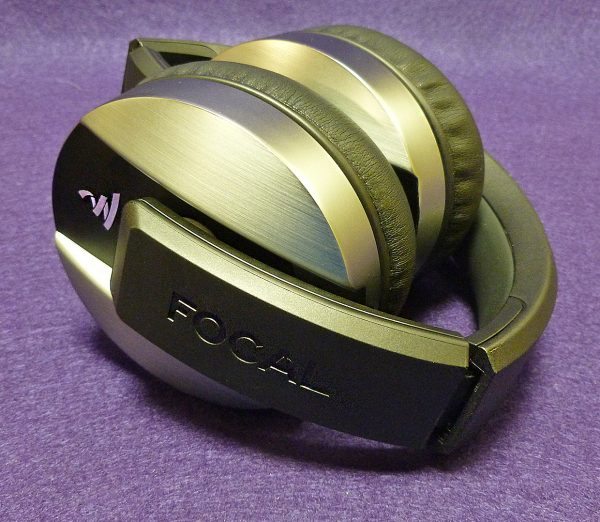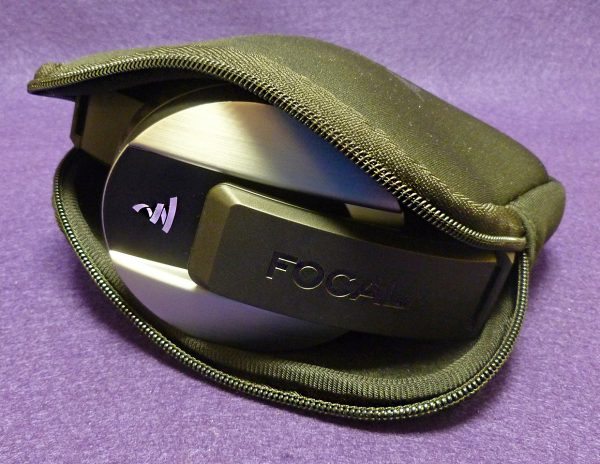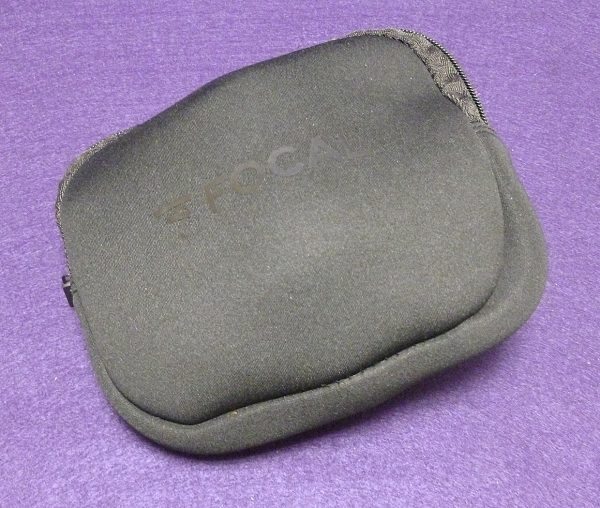 The Listen can be easily twisted like many other plastic-bodied phones, but there's no squeaking at all—a good sign. When folded, they fit snugly into a soft zippered carrying pouch, but no hard case, even though the Spirit One S had. A removable mini plug cord comes with an attached mic for phone calls and controlling music on a smartphone, although there is no volume control, which is odd. There's also an airplane adapter.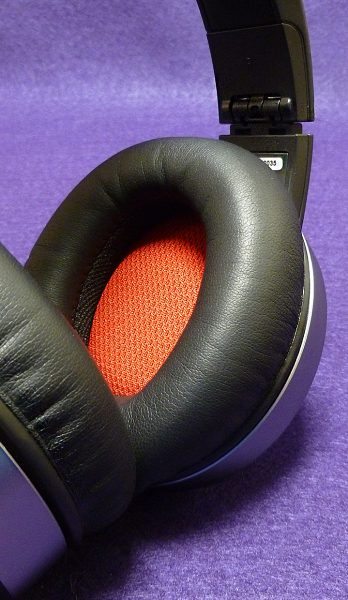 Comfort is first-rate. Over the ear memory foam pads cushion the head nicely while providing good noise isolation. There is no active noise canceling. I've used them for many hours with no discomfort, except a bit of warmth, which is common with over the ear designs, especially in humid climates.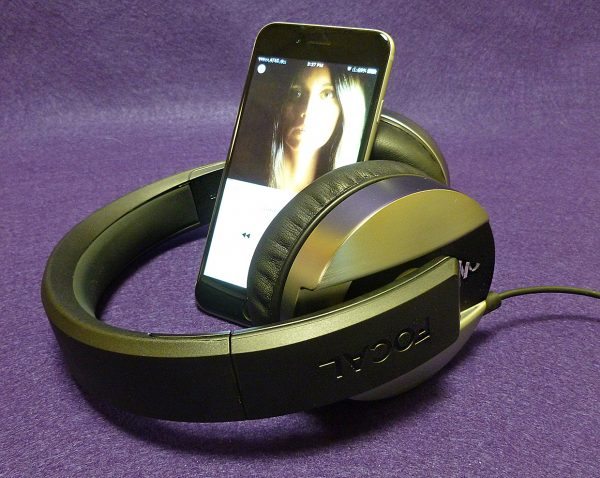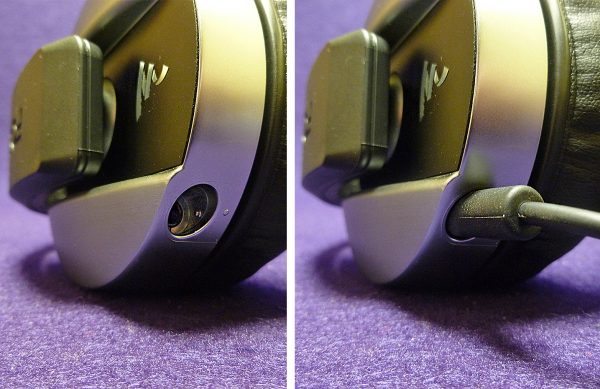 The Listen's speaker size is 40mm which is a standard size for headphones. The driver was designed for what Focal says is deep bass, but I would classify it as more accurate than deep. Bassheads will likely be disappointed with the Listen, but I much prefer accuracy over artificially accentuated bass.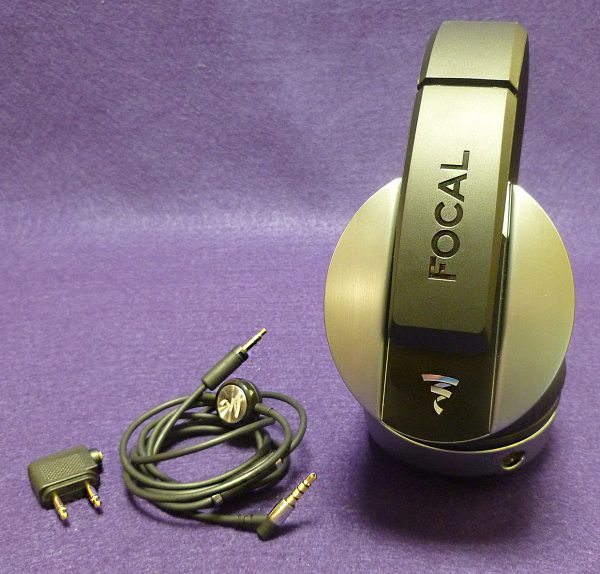 Even though the Focal Listen is a bit of a no-frills headphone, they don't sound no-frills. I like that there is an effortlessness to the audio—like the Listen doesn't ever struggle to produce pleasing music. It just does it. Clarity is good, but not great. The sound is geared less towards absolute realism and more to a friendlier, warmer sound. This serves two purposes: It helps cover background noise when commuting (there's that word again) and can be forgiving of lower resolution recordings. So Spotify and Apple Music will sound okay. A true audiophile might quibble about the warm aural leaning, but no one else will.
The Listen headphones excel with rock recordings. A 30th anniversary high resolution recording of Deep Purple's classic, "Smoke On the Water" (1997 remix) builds tension and excitement as each instrument is introduced in the intro over one of the most famous guitar riffs ever. Once Ian Gillan's vocals begin, the tension is sprung revealing a riveting song about making the best out of accidents. With the volume cranked up, the Listen headphones allow both the song's power and subtleties to coexist.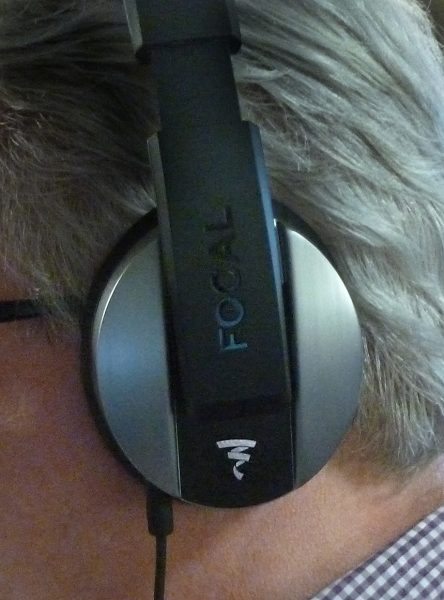 The psychedelic beauty of The Beatles 2009 remastered "Magical Mystery Tour" album is revealed with minor stereo sound effects not easily heard with lesser headphones. The Listen phones brought out the obvious fun factor of this classic album front and center—as well as left and right. Interestingly, many prefer the original mono mix of this and other Beatles albums (the Beatles certainly did). But I much prefer the energy and punch of the stereo versions which The Listen headphones exploit wonderfully.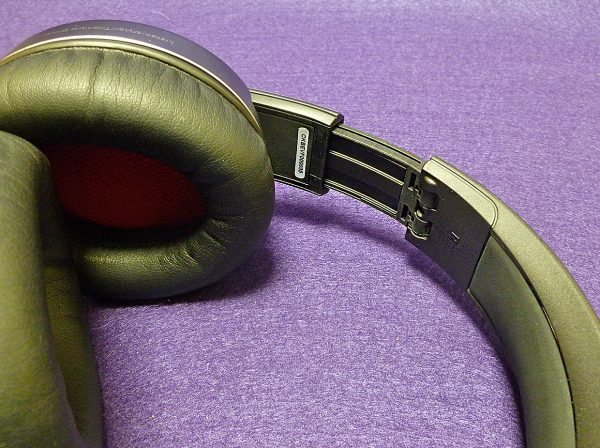 Outcast's and Janelle Monáe's "Call the Law" is a fun romp of a rap song featuring scat singing in the beginning overlaid on a bass line and sharp percussion. While I'm not a fan of rap, this infectious song makes you just want to dance. Monáe has a vocal quality not lost with the Listen phones. They are able to bring out the right amount of echo and attitude in her retro-style singing. If the 40's had hip-hop, this is what it might sound like.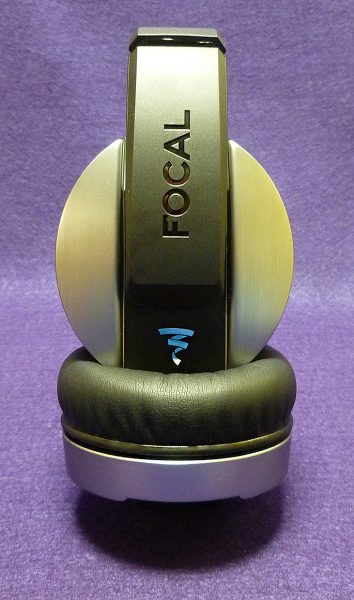 Even though Focal has gone (way) upmarket with the new Elear and Utopia headphones, it's nice that they have let some of their high-end knowledge trickle down to the affordable range. I may still have doubts about the wisdom of using anything more than cheap headphones or earphones for commuting, but the Listen headphones provide a compelling and satisfying counterpoint to my reasoning.
The Focal Listen headphones sell for $249 US. Source: The sample for this review was provided by Focal. Please visit their site for more information and Amazon to order a pair.