We use affiliate links. If you buy something through the links on this page, we may earn a commission at no cost to you. Learn more.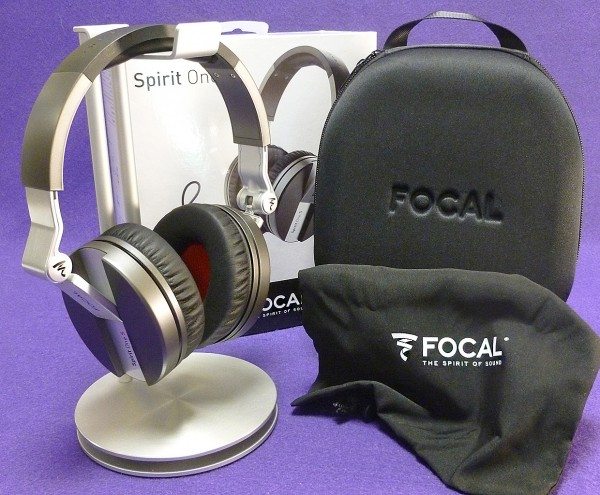 When an audio company has a verified headphone hit on their hands, what can they do to improve it—fix something that isn't really broken? If you're Focal, you look forward—not back. So they decided to make their popular Spirit One headphone better by improving components and further tweaking the sound. Then they thought long and hard about what to call it and added an "S" to the name: The Focal Spirit One S. Brilliant!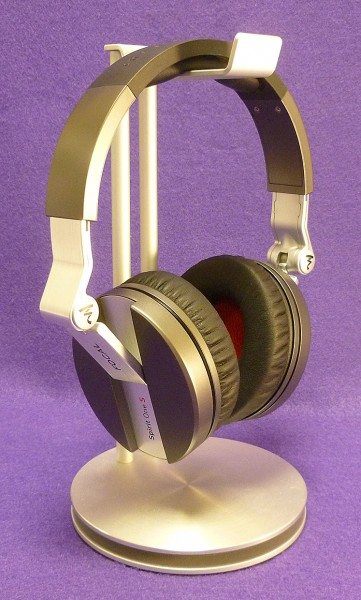 I jest, but Focal has improved on their breakout headphone in many ways. They started by borrowing from their high-end headphones, the Spirit Classic and Spirit Professional. Call it an audio version of trickle-down economics. Take what you learn from the expensive stuff and adapt it for the masses. Other headphone makers have done this and when they do, everyone benefits.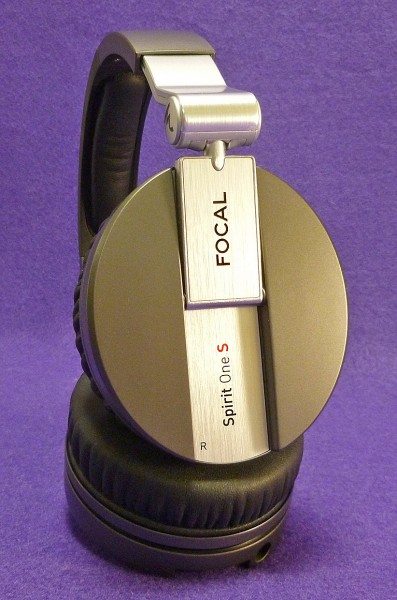 The Spirit One S looks just like the previous model—heck, all the Spirit phones look alike. But there are differences. The Spirit One S doesn't include the creature comforts of the Spirit Classic. That's not surprising given the price difference, but they are more similar than not. Construction feels the same, except the Classic feels more tightly constructed. The One S headphone is made mostly of plastic (that looks like metal) with a metal skeleton. While they aren't made to take abuse, the One S should be able to withstand daily use whether at home or commuting.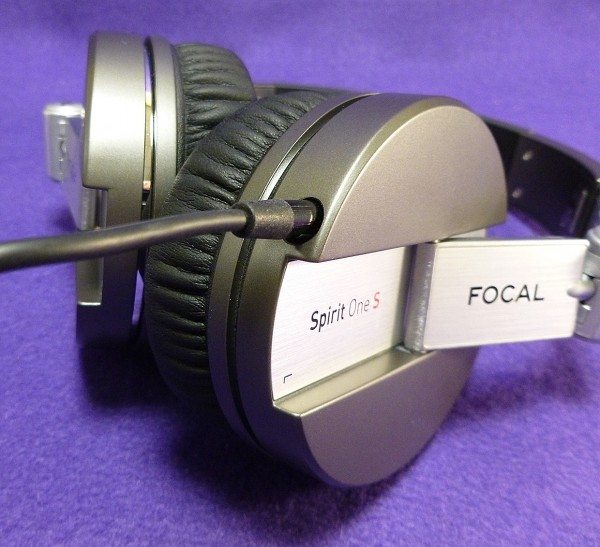 Focal calls the Spirit One S a mobile headphone. They are circumaural (unless you have large-ish ears) meaning they fit around the ear as opposed to on the ear. This has definite advantages with isolation, but can be overly large for some people while commuting. The Spirit One S headphones are big—but then, so are Beats, so there you go.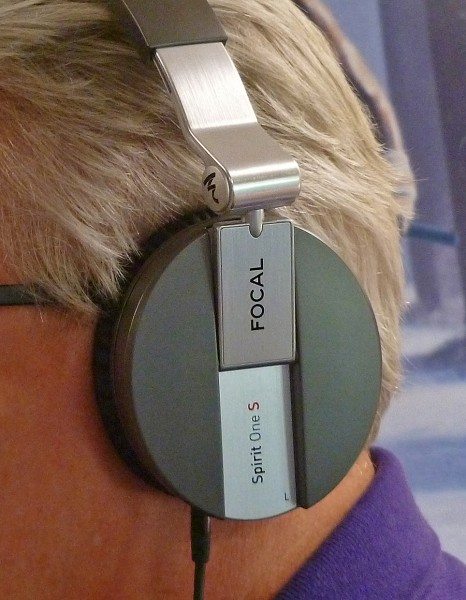 While the Focal Spirit One S headphones are comfortable, they don't cradle the head like the Classic headphones did. Again, not surprising. I felt more temple-pressure from the One S. On a daily commute, this wouldn't be an issue, but on a long flight or extended listening session in a favorite chair at home, the pressure can become bothersome.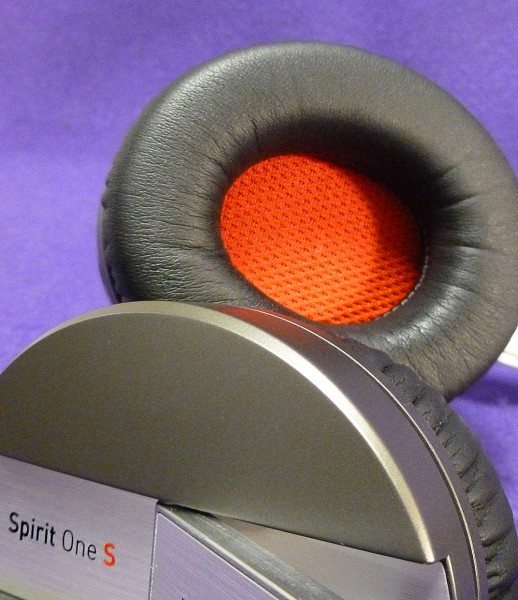 The ear cup cushions are soft and comfortable. They're not real leather, but you would never know it. I had no issues with sweating like I have with some phones that cover my ears completely. In humid Florida, that's a big deal.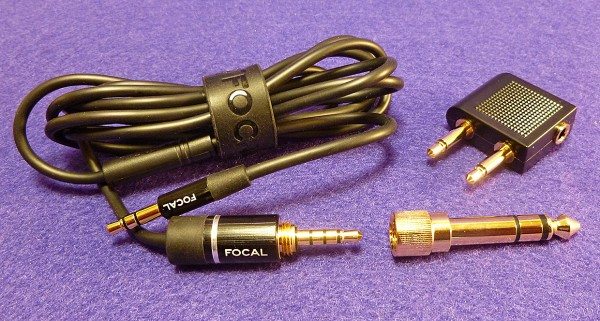 The removable cord has a mic for phone calls and a remote control for many smart devices. One thing missing from this headphone is the unbelievably long cord option available with the Spirit Classic and Spirit Professional. I won't miss that. Call quality with the mic was okay, though it continues to feel weird using headphones for a phone call. There is no wireless Bluetooth available, which can be a dealbreaker for some, but it doesn't bother me.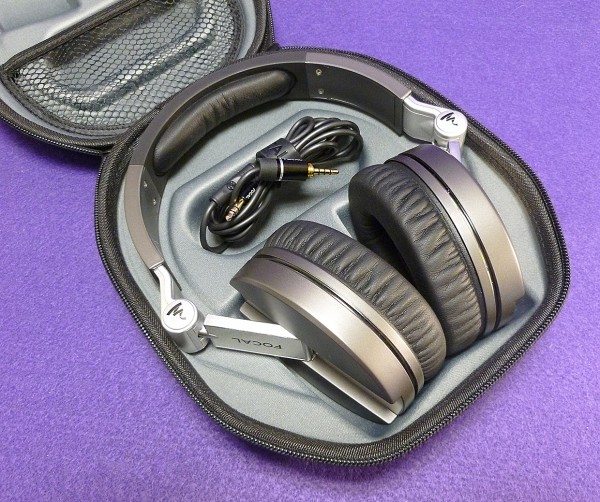 Focal has provided an impressive hard case for the Spirit One S. The headphones fit perfectly into a formed interior with room for the cord plus included airline and stereo jack adapters. There's also a carrying bag if a case isn't suitable. It's nice to have that choice.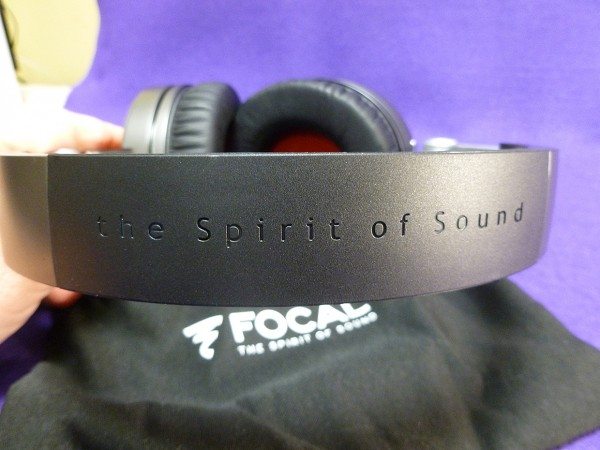 The Spirit One S leans towards a forgiving bass sound similar to the Spirit Classic, but more so. I listened to "Four Sticks" from the newly remastered Led Zeppelin IV album and immediately noticed that the One S had more bass. This extended bottom end can be good on a noisy train, bus or carpool because it helps drown out distractions. It did lack the detail of the bass with the Spirit Classic, but the difference was subtle and easily lost among the noise of commuting.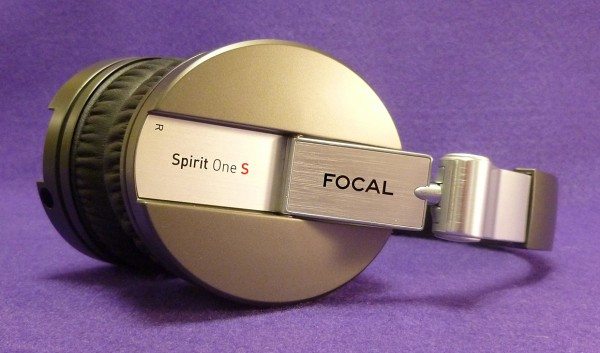 The speaker drivers are 40mm—fairly normal for this range of headphones. You can get a lot of ear-damaging volume from them, but the good news is that musical detail holds at lower volumes so there's not that urge to increase volume to get impact and detail. If you do choose to increase volume to a level where you know you shouldn't, distortion is minimal.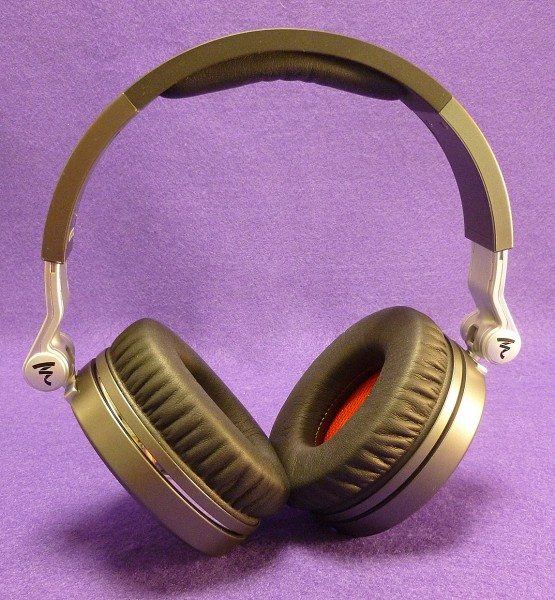 A good distortion test is hi-res choral music with wide dynamic range. "Liturgy of St. John Chrysostom for Chorus, Op. 31: VIII, etc…" (long title) starts off soft and dreamy until about 4.5 minutes into the piece when you're suddenly kicked in the gut by loud and impossibly beautiful voices. The Spirit One S handles this sudden onslaught with ease, with no distortion or unpleasant artifacts.
An edited version of The Doors song, "The End" (the one with the Apocalypse Now helicopter effects) is a great test for soundstage. That is the feeling one gets in the center of a stage with sound going on all around you. The Spirit One S headphones let this soundstage effect come through with the menacing copter blade sounds coming from different directions.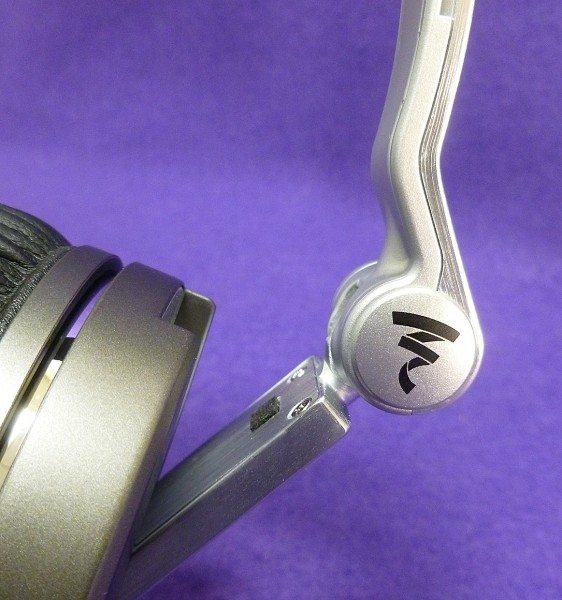 If you want to experience soundstage in the extreme, listen to Amber Rubarth's version of the Bob Dylan song, "Just Like a Woman." It was recorded using a binaural microphone—a dummy human head with two mics where the ears are located. This sparse setup gives a recording a spaciousness like no other. You can pinpoint exactly where the instruments and singer are in relation to your own ears. It can be spooky, but with the Spirit One S headphones, it can also be a real treat.
Traffic's classic "Low Spark of High-Heeled Boys" does exhibit some harshness with the Spirit One S that's not necessary. I blame the CD it was ripped from. I still included it because a lot of music wasn't given the care it deserved when originally recorded and mastered. The One S forgives some of this carelessness, but can only go so far. As a contrast, Focal's Spirit Professional headphones are not forgiving at all and this song sounds absolutely horrible with those headphones. What this proves is that with casual listening, you probably want what the One S gives: a relaxing, friendly sound that won't make you cringe with some recordings.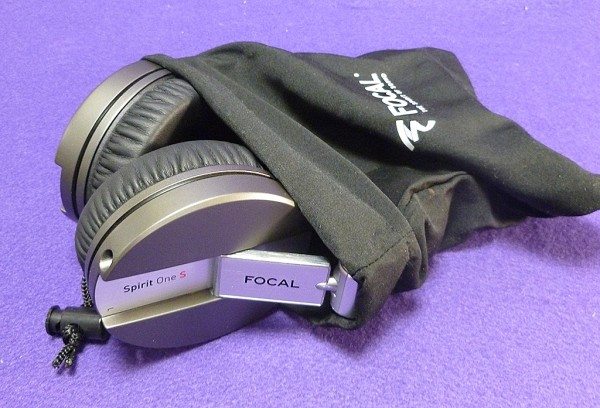 It may sound like I'm trying to compare the Spirit One S to the more expensive headphones Focal makes. I'm not. I just want to point out that if you are considering the Spirit One S, then understand that the One S is like a budget-friendly Classic and not at all like the Professional model. For a commuting life-style in need of periodic escapes, the Spirit One S could be your ticket.
Songs used in review:
Four Sticks — Led Zeppelin IV
Liturgy of St. John Chrysostom for Chorus, Op. 31: VIII – Cherubimic Hymn — The Russian State Symphony
The End — The Doors
Just Like a Woman — Amber Rubarth
Low Spark of High-Heeled Boys — Traffic
Source: The sample for this review was provided by Focal. Please visit www.focal.com/en/ for more info.

Product Information
Price:
$249.99 US
Manufacturer:
Focal
Pros:

Sound almost as good as the more expensive Spirit Classic
Well made
Good isolation
Comfortable pads\
Good choice of case or bag — both included
Low distortion
Forgiving sound made for commuting

Cons:

Too expensive for worry-free commuting
Could be more comfortable for long-term use
Big for mobile use