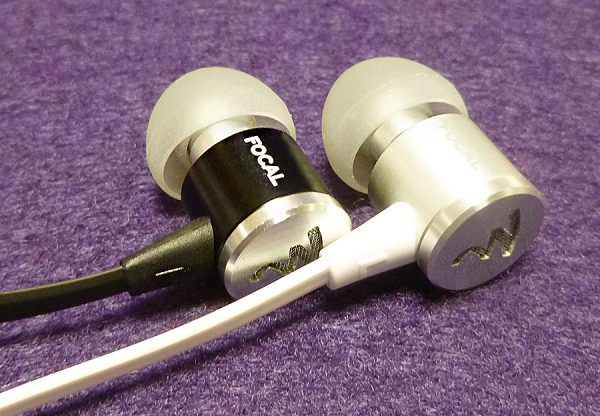 The more I review Focal earphones and headphones, the more impressed I become. Yeah, French speaker maker Focal makes outrageously priced products such as their $4,000 Utopia headphone—rated by many reviewers as the best headphone available today. But kudos to Focal for also offering affordable audio for the rest of us. Case in point: The new Focal Spark and Spark Wireless earphones.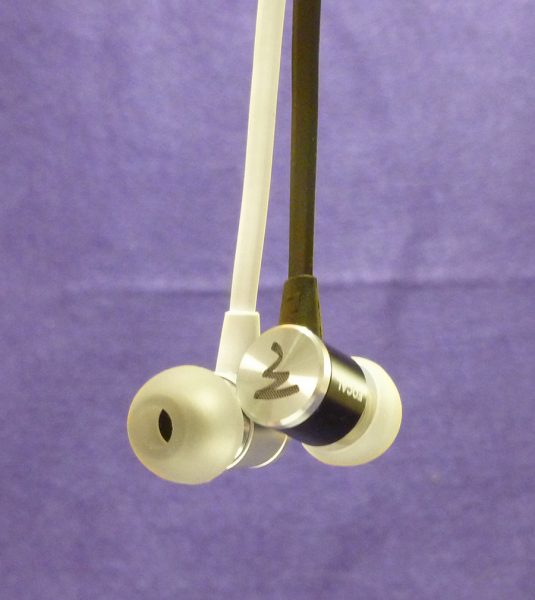 Sometimes the only criteria used when people look at earphones is looks, price and whether they are wireless or not. Yet, audio quality is often missing from this equation. That's both too bad and understandable. Too bad because the sound quality is (sadly) not a priority in today's emphasis on convenience. Understandable because most of the time, you can't try out earphones before you buy. You usually have to rely on reviews (such as this one) that can hopefully offer some help in any purchase decision.
The Focal Spark earphones have made this decision a little easier, because the Sparks are attractive, priced right and are offered both wired and wireless. And most importantly (at least to us audio snobs), both the Spark and Spark Wireless sound excellent for the money!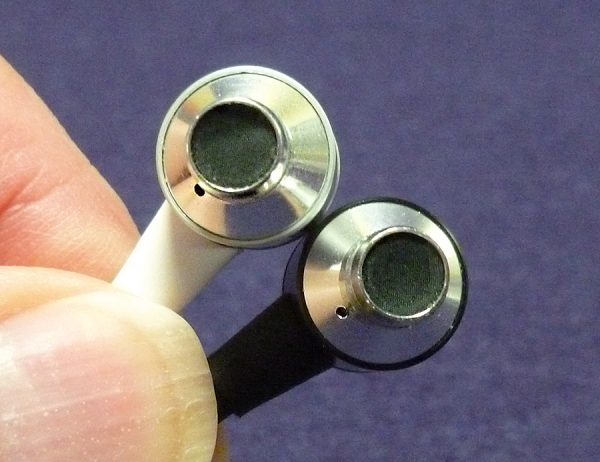 With the exception of wires, both the Spark and Spark Wireless look identical and have the same audio specs. Do they sound the same? Yes, with a small difference—more on that later.
The Spark comes in black, silver/white and (a really bright) cobalt blue. The Spark Wireless is also available in black and silver/white but swaps the blue for a classy rose gold/light gray combination.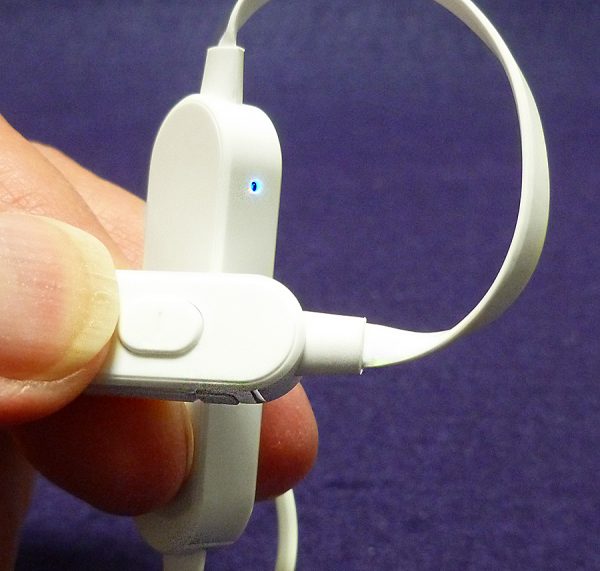 Both versions of the Spark earphones use a 9.5 mm mylar dynamic speaker, which gives them a forgiving sound signature. What do I mean by forgiving? Simply put, dynamic speakers aren't quite as accurate as the more expensive armature speaker earphones, but they can make most lower resolution mp3 music files you have sound fun. Armatures can be accurate to a fault and sound fantastic with high-resolution music files, but can result in lower resolution MP3 files sounding much less fun.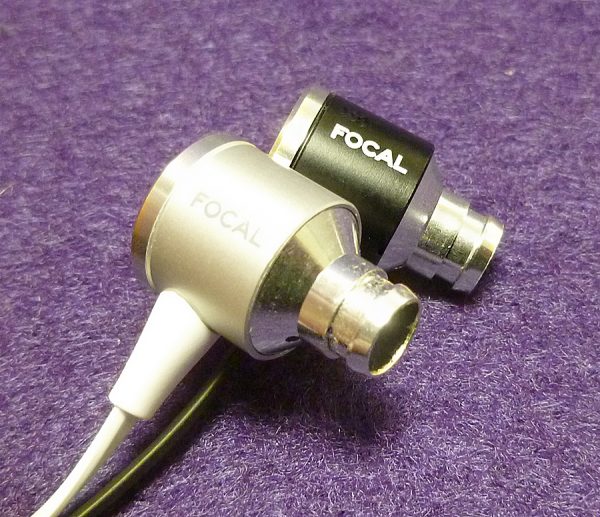 The earphone shells are lightweight aluminum—they weigh practically nothing. This (lack of) weight could make them good for exercising, but since there is no IP waterproof rating available, I would caution against using them during heavy exercise.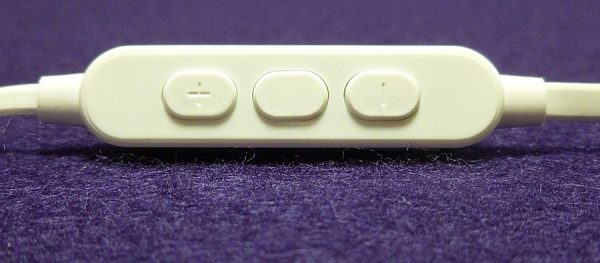 Both versions of Spark have an inline remote for volume/play/pause/call buttons. The Spark Wireless also has on/off capability. The wires on both are wide and flat. This can help reduce tangles but won't eliminate them entirely. Speaking of wires, the Spark Wireless isn't technically wireless. There is a short wire that connects the left and right earphones. This wire houses that inline volume remote as well as a battery/Bluetooth 4.0 module. This module is centered between the left/right earphones, so it hangs below the back of the neck, out of the way. One quibble with the Spark Wireless is that since the on/off button is a few inches below the left earphone shell, there is a slight off-balance in weight distribution. It's not a huge deal, but it is noticeable.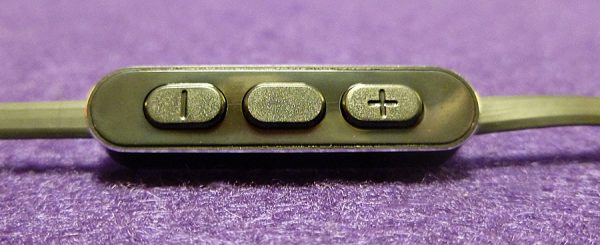 The on/off buttons also house the call mic. Call quality is first-rate. No one I spoke with on a call could tell I wasn't using my iPhone directly.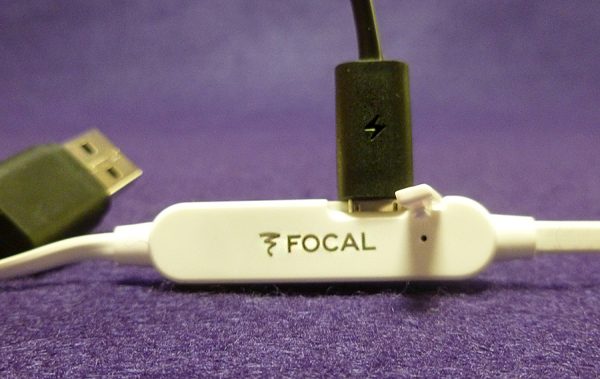 The Spark Wireless will fully charge in 2 hours for 8 hours of use—not bad at all. There's a polite voice prompt over the earphones that warn you when the battery is low. It's a nice reminder and you don't have to look for any blinking light.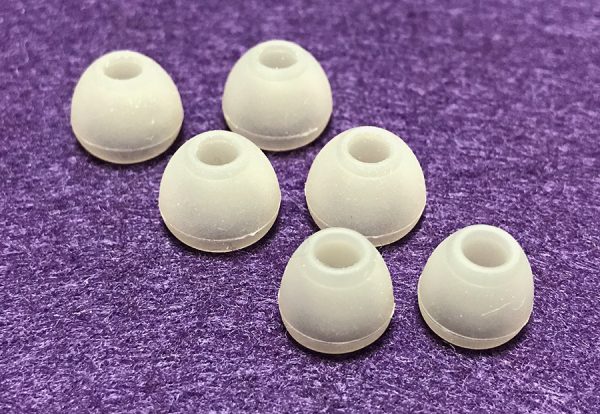 Three ear tips (S/M/L) come with both Spark and Spark Wireless. While not a great selection, it should work for most people—but not me. Even with the largest tip, I wasn't getting the noise isolation or proper bass response that comes with a good seal. So, I had to use a go-to pair of ear tips I keep on hand because most earphones (not just Focal) I review fall short in ear tip selection. I guess I have weird ears.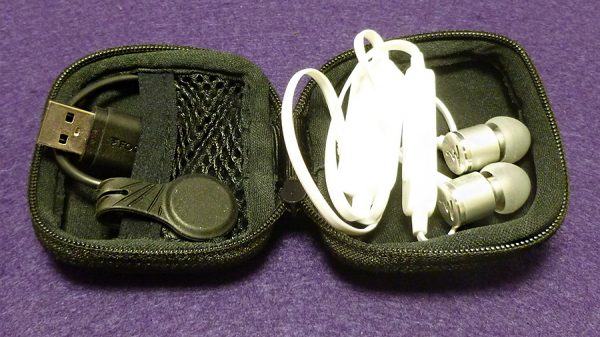 Also included with both Spark and Spark Wireless is a nice zippered carrying case. The fit is tight, but the case offers great protection. The Spark Wireless has an additional charging cable and a magnetic clip for securing the battery to a shirt collar for use while moving around. There is no instructions either in the box or online about how to properly use the battery clip. I think I figured it out, though. Note that the charging cable is very short. This can be somewhat awkward for charging, but it does easily fit into the case with the Wireless earphones.
There are two important questions to ask regarding the Spark and Spark Wireless earphones: Do they sound good and does the Spark Wireless sound as good as the wired Spark?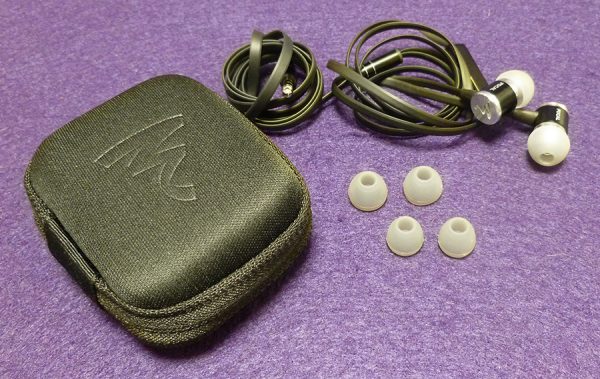 Let's deal with the Spark first.
When they are first used, they tend to be on the bright (treble) side. I found myself lowering treble on my iPhone equalizer. After a few hours of what's called "burning in," the sound opened up and I reset the equalizer to the flat setting—my usual choice.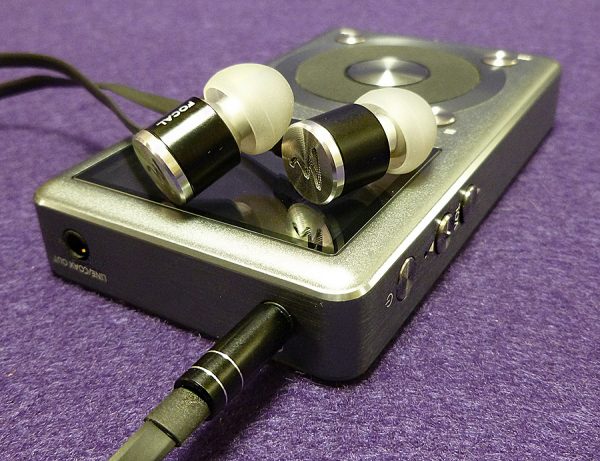 Once broken in, the Spark has excellent sound across the frequency range. Bass is accurate and can have a potent kick when required. A good example of this is Simple Minds cover of "Bring on the Dancing Horses" from their "Neon Lights" album. The first notes are extremely low bass and the Spark earphones let you feel as well as hear them.
The Sweet's 70s classic, "Fox On the Run" has a high pitched electronic swirling sound in the song that verges on painful with the Spark earphones—only this is not from distortion, it's in the song. The Sweet's recordings have always been a bit on the bright side with weak bass. The Sparks are just being true to the music.
The Knife's "Silent Shout" is one of my favorite bass testers and the Spark earphones don't disappoint. There is no distortion at all—even when the volume is turned up to damaging levels. Once again, bass can be felt as well as heard.
Speaking of volume, one noticeable difference between the Spark wired and wireless is the amount of volume. The (wired) Spark earphones can get a bit louder than the wireless version. The only explanation I can think of is that a direct, wired connection is stronger than wireless. However, the difference is only noticeable when both the wired and wireless are compared side-by-side. Both can get plenty loud!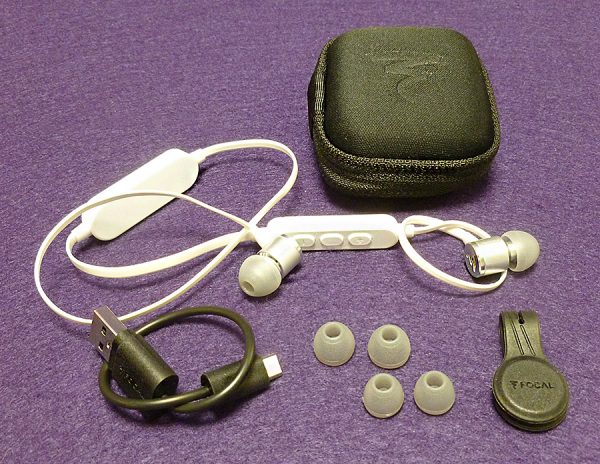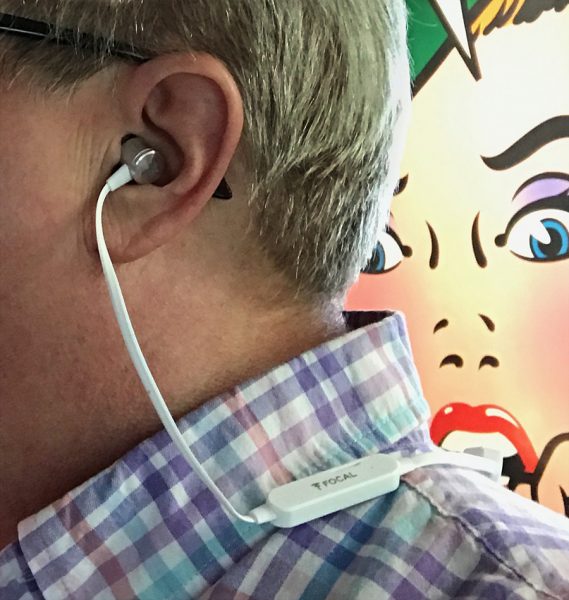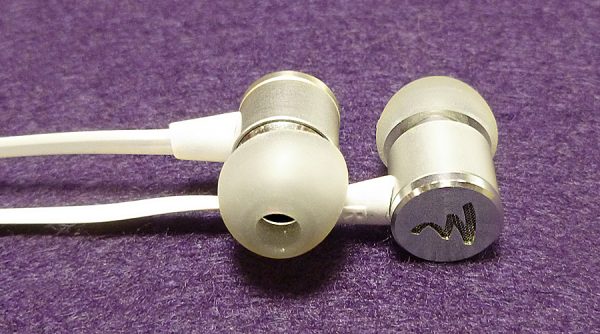 Now, the Spark Wireless.
I listened to the same songs with the Spark Wireless and had trouble telling any difference (except the volume) between the two. The Knife's "Silent Shout" had the same bass kick as it did on the wired Spark. And The Sweet sounded a bit bright on the Spark Wireless also. Basically, you can take everything I noted about the Spark and apply it to the Spark Wireless. They're so close, that I can safely say they sound identical. You may have to up the volume button one extra press for an equal match, but that's all.
The Bluetooth signal on the Spark Wireless held up quite well for appx. 50 feet in my house with its many walls.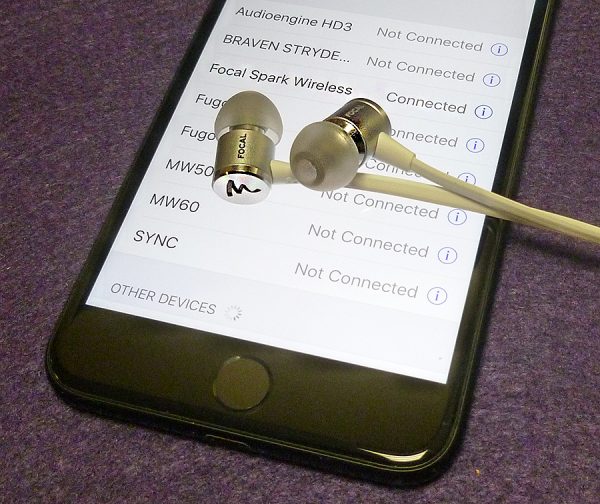 Disregarding the fact that the Spark Wireless is more expensive—should you choose wired or wireless? It used to be that wired earphones always sounded better. With the Spark and Spark Wireless, that's just not true. The only deciding factor left is the convenience of not being tethered to a smartphone vs. having to remember to charge the earphones. Unless a music source doesn't have Bluetooth, such as an older iPod or other digital music players, I would choose the Spark Wireless hands down. It may be more expensive and require periodic charging, but wireless is the future of audio and now is as good a time as any to step into that future.
The Focal Spark earphones sell for $69 US. The Focal Spark Wireless earphones sell for $99 US.
Source: The samples for this review were provided by Focal. Please visit www.focal.com for more information and keep an eye on Focal's products on Amazon to order one.
Support The Gadgeteer
:
We may earn a small affiliate commission from purchases made from buying through links on our site. As an Amazon Associate I earn from qualifying purchases. Learn more.