We use affiliate links. If you buy something through the links on this page, we may earn a commission at no cost to you. Learn more.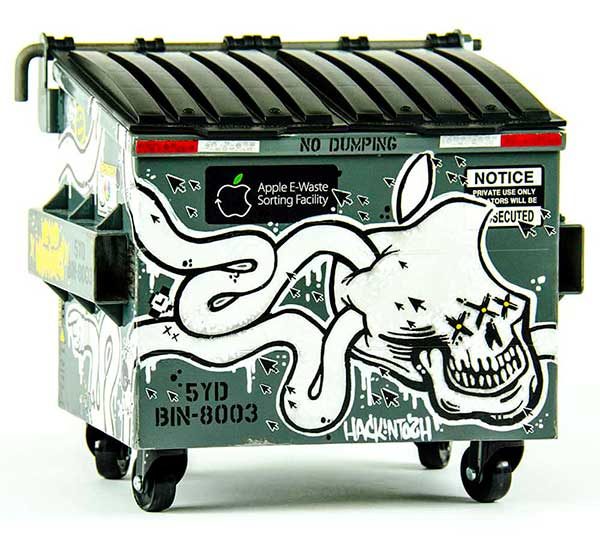 I don't know how many times I've dreamt of having my very own graffiti covered metal dumpster on my desk. Wait, yes I do know how many times I've had that dream. Zero. I've dreamt about miniature dumpsters exactly zero times. But now that I know that tiny dumpsters exist, I can make that future dream a reality today with a Dumpsty. 
What is a dumpsty? It's an 11 x 10 x 8 inch, 10 pound, 16 gauge steel replica of an urban trash receptacle.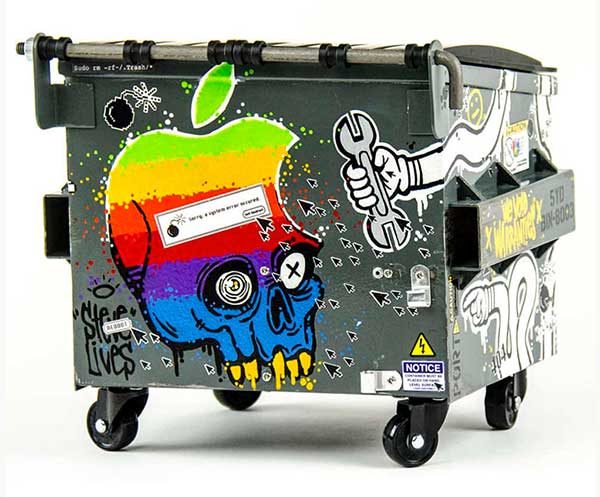 Blank Dumpsty dumpsters are available in glossy green, blue, and black and come with a set of authentic dumpster warning sign magnets, a pair of rubber lids in your choice of seven colors, and removable casters and hinges.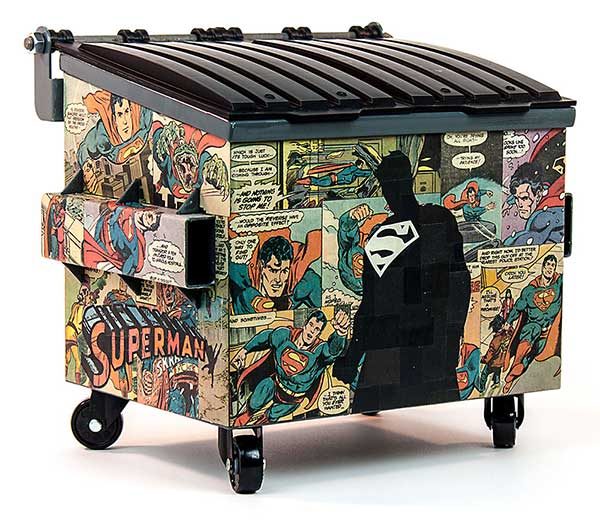 Artist Edition Dumpsty dumpsters are hand-painted and designed by leading street artists using a variety of techniques including spray paint, markers, stickers, and stencil art. Each piece is a unique work of art.
Dumpsty dumpsters can be used like a trash can on your desk, or you can use them to hold magazines, office supplies, and more.
Blank Dumpsty dumpsters are priced at $195.oo – $250.00 each. And yes, the decimal point is in the right place. If you want an artist edition dumpster, you'll have to fork out $250.00 to as much as $495.00.
If you have a dumpster full of disposable cash and want a Dumpsty of your own, head over to dumpsty.com.