We use affiliate links. If you buy something through the links on this page, we may earn a commission at no cost to you. Learn more.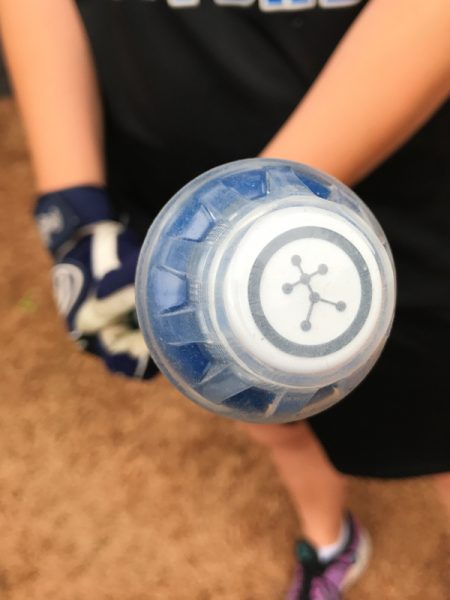 The Blast Motion Blast Softball Swing Analyzer is a tiny sensor puck crammed with some big technology. Along with its companion app, it's easy to set up, attach to your bat, and get right to swinging. At $149.99, it's a great, affordable way to improve your swing and get some incredibly useful stats in the process.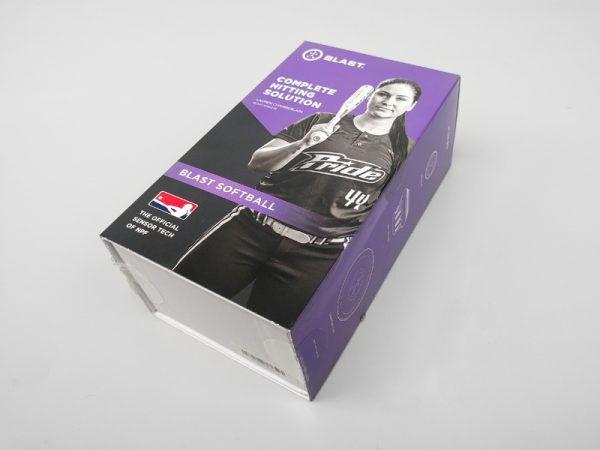 The Blast Softball Sensor comes in a nicely designed flip-lip box emblazoned with a picture of Blast Motion Athlete and National Pro Fastpitch (NPF) professional player, Lauren Chamberlain. The NPF logo is clearly displayed as well since Blast is the official sensor tech of the NPF.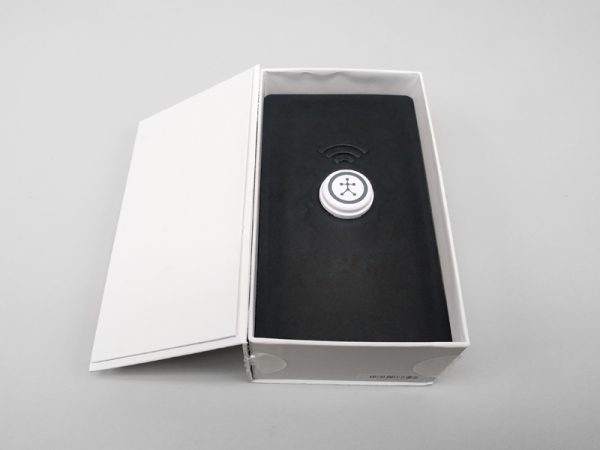 Opening the box reveals the Blast sensor puck, set into a custom panel; under that panel are the rest of the box contents.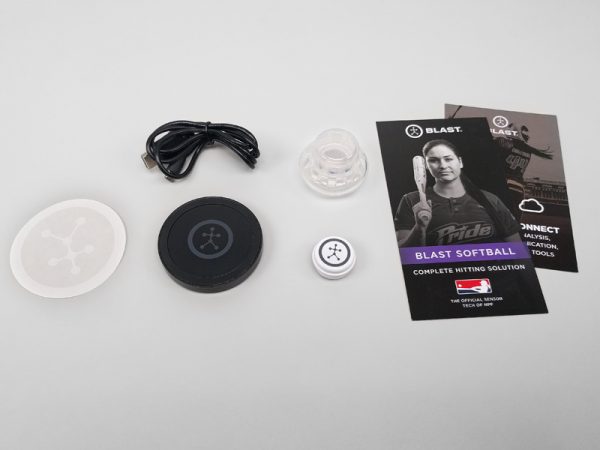 The Blast Softball unit comes with the Blast Softball Sensor, a clear softball bat attachment sleeve, a wireless charger, a USB-A to micro USB charging cable, a free sticker and quick start instructions for downloading the Blast Motion mobile app. The app is available for iPhone, iPad, or Android and connects to the unit via Bluetooth.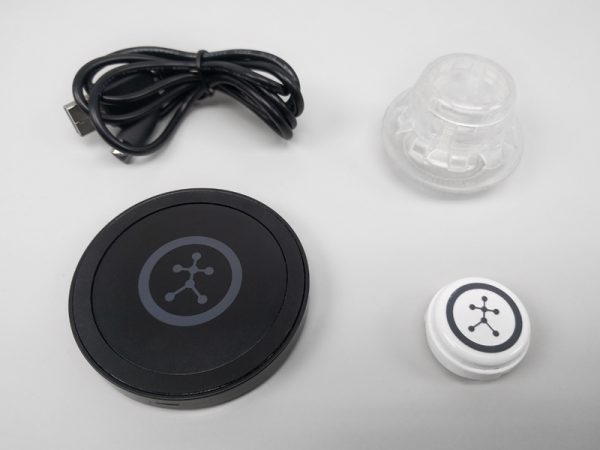 You'll need your own USB wall plug to charge the unit or you can charge it via the USB port of any computer.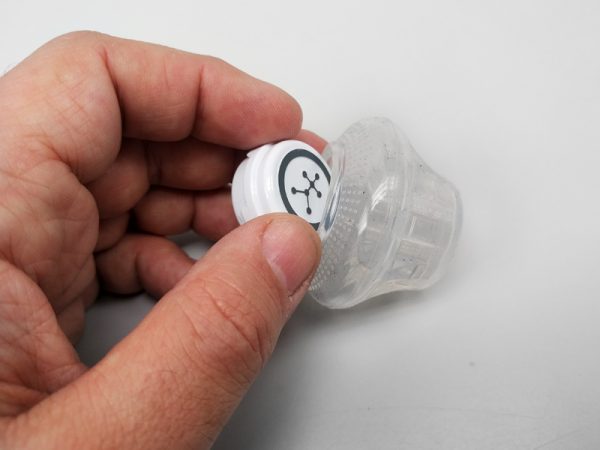 The small Blast Softball sensor fits deep into the bat attachment, which is a sort of stretchy, clear rubber sleeve.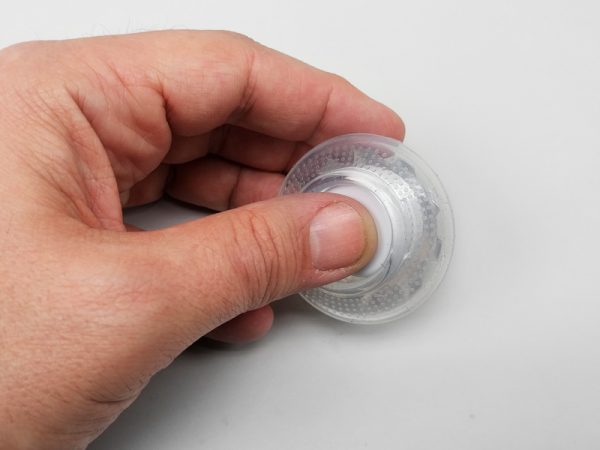 It takes a bit of wriggling, but once inside, the sensor is protected very well from drops or other damage; the sensor itself is also waterproof.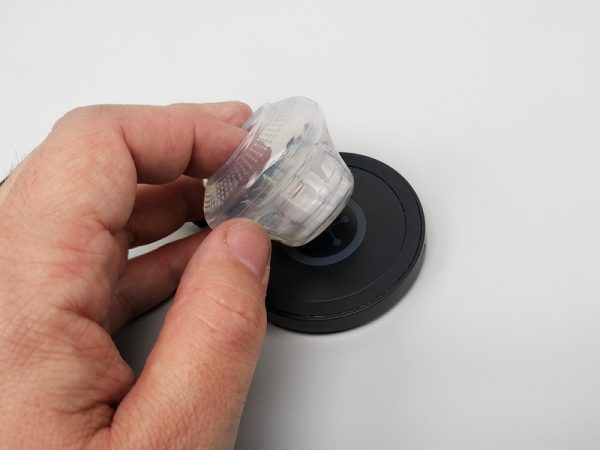 Once placed in the bat attachment sleeve, the unit charges wirelessly by being placed on its charging pad and connecting the pad to a power source via USB. The unit is powered by one rechargeable lithium ion battery,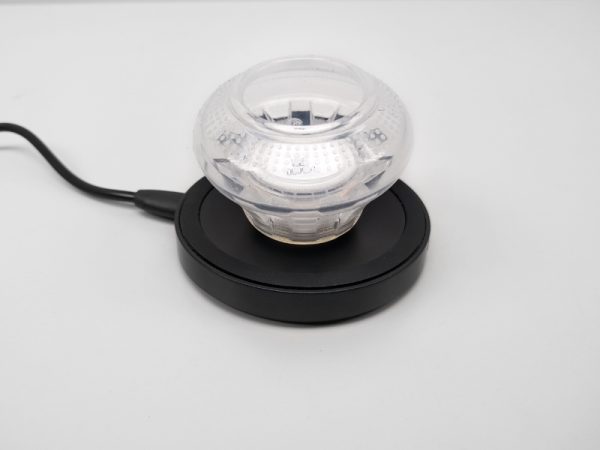 Out of the box, the sensor puck took about an hour to reach full charge.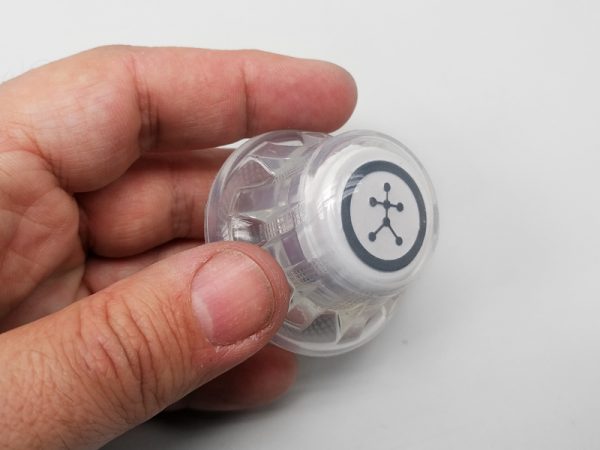 Once fully charged, the sensor and sleeve are ready to be pulled over the end of your bat and the fun really starts.
Having no athletic prowess myself, I had to a recruit a literal heavy hitter to properly put the Blast Softball Sensor through its paces.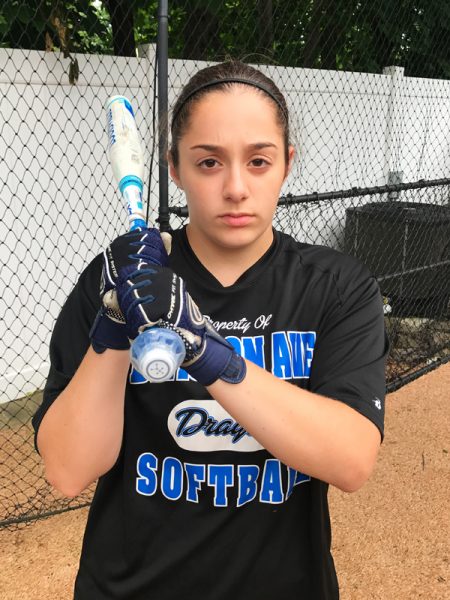 My friend Daniella Roselli plays softball for Division Ave High School on Long Island, NY. She's a 2019 graduate and was voted one of the top 100 players on Long Island by Newsday (one of only six sophomores). She was also voted All-County this season and ranked 5th on Long Island in Home Runs as a sophomore in 2017.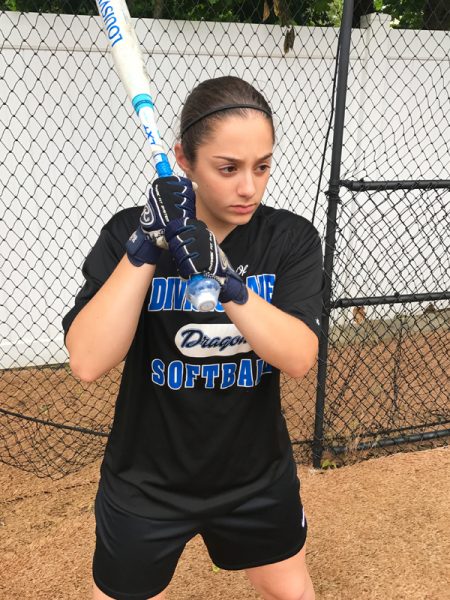 When it comes to slugging softballs, Daniella does not mess around.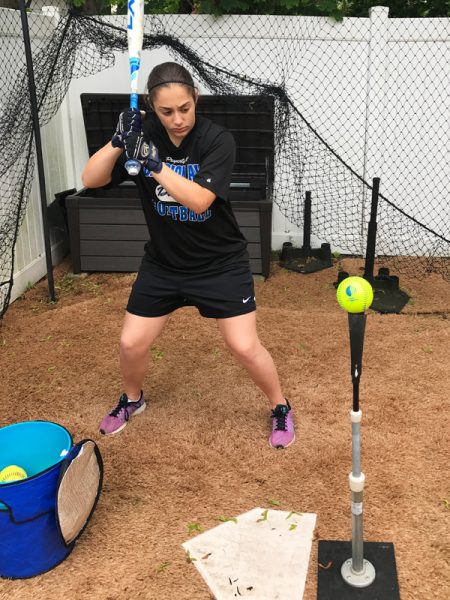 Daniella loved the Blast Motion and found a lot of features of the app very useful. She said that the readings were accurate and consistent, markedly better than some similar sensors like the Zepp.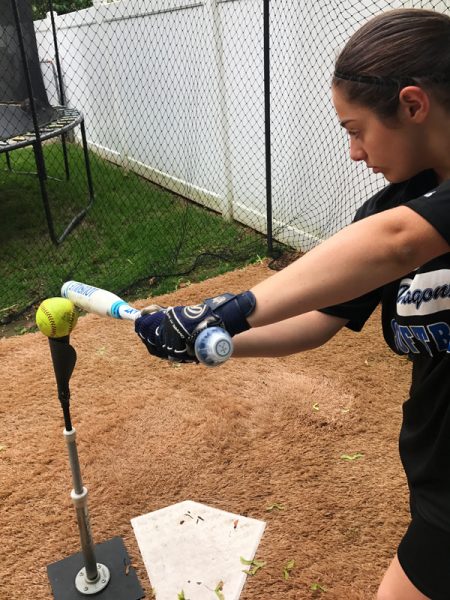 Having the unit attached to the end of her bat did not affect Daniella's swing at all, due to the light weight of the unit and the strong attachment of the sleeve. The super slugger said that she didn't even realize it was there.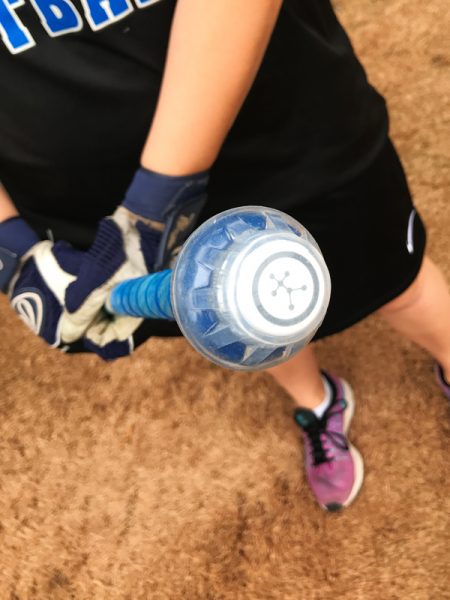 After a number of swings, the benefit of the analytics from the Blast Motion app became apparent. "I like how I was able to track my bat speed and set goals to increase it each time," Daniella said.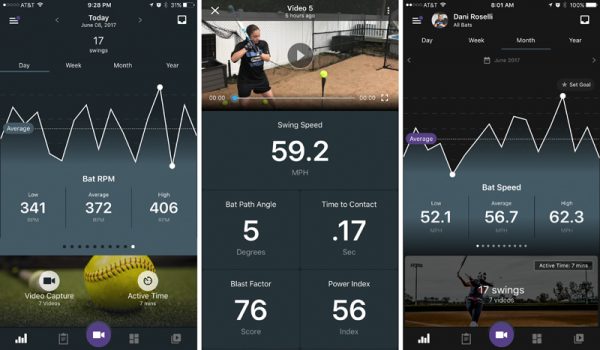 The screens and data of the app are very detailed, yet easy to navigate and access. One very cool feature of the app is the Blast Factor. The Blast Factor is an aggregate of a number of different stats for each swing and you can use it to gauge the overall effectiveness of each swing as compared to the previous.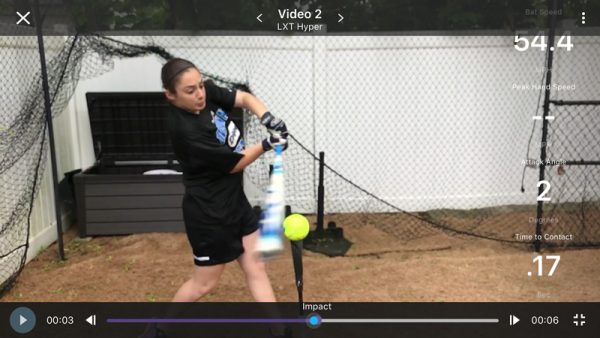 Another great aspect of the Blast Motion app is the ability to record actual video of each swing, which you can then analyze to correct mechanics.The app can automatically clip video to create highlights synced with your metrics. There is also an adaptive slow motion function built-in to the app.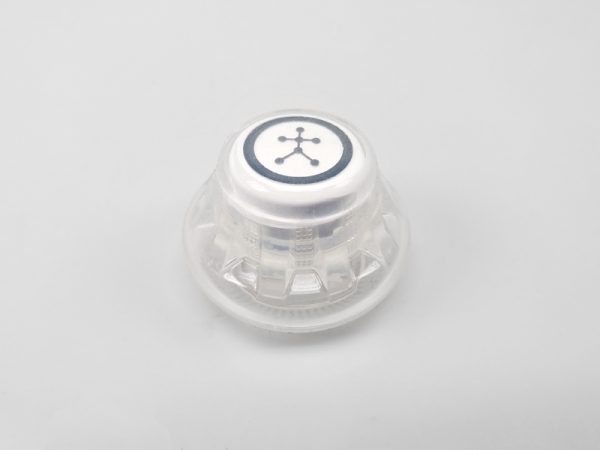 If you'd like to take your training to the next level, Blast Motion offers a service called Blast Connect. For $59.95 a year for the athlete membership, you can get detailed swing analysis, performance history statistics, a media library of your swings and access to a real-time leaderboard ranking and stats for events. We did not test out the Blast Connect features for this review.
Overall, we really liked the Blast Motion Blast Softball sensor. It's competitively priced, super useful, easy to setup, and fun to use. The one caveat is that the Blast Motion provides simple raw data with some basic analytics, it's up to the user to figure out how to better themselves. To get better more in-depth analysis, you would have to sign up for the Blast Connect service. But, even without the service, the Blast Softball sensor would be a great addition to your softball training arsenal.
Specifications
Mobile Operating System:
Apple iOS 8.x, iOS 9.x, iOS 10.x, WatchOS 3.x
Android OS 5.x (lollipop), 6.x (marshmallow), 7.x (nougat – Moto Z, Galaxy S7, Nexus 5X, Nexus 6P, Pixel XL, Pixel only)
Apple iOS Compatible Devices:
iPhone SE, 5, 5c, 5s, 6, 6S, 6 Plus, 6S Plus, 7, 7 Plus
iPad Mini 2, Mini 3, iPad 3, iPad 4, Air, Air 2, iPad Pro 9.7", iPad Pro 12.9?
Apple Watch, Apple Watch 2
Google Android Compatible Devices (metrics + video):
Samsung Galaxy S5, S5 Active, S6, S6 Edge, S6 Edge+, S6 Active, S7, S7 Edge, Note 4, Note 5
Google Nexus 5X, Nexus 6, Nexus 6P, Pixel, Pixel XL
LG G3, G4, V10
Motorola Moto X (2nd Gen.), Droid Maxx 2, Droid Turbo 2, Moto Z
Google Android Compatible Devices (metrics only):
Samsung Galaxy J7, Note 3, HTC One (m8), LG G5, Motorola Nexus 6
Source: The sample for this review was provided by Blast Motion. Please visit their website or Amazon for more info.

Product Information
Price:
$149.95
Manufacturer:
Blast Motion
Retailer:
Amazon
Requirements:
Pros:

Easy set up
Lots of features

Cons:

Provides pure data, need Blast Connect service for ways to improve