We use affiliate links. If you buy something through the links on this page, we may earn a commission at no cost to you. Learn more.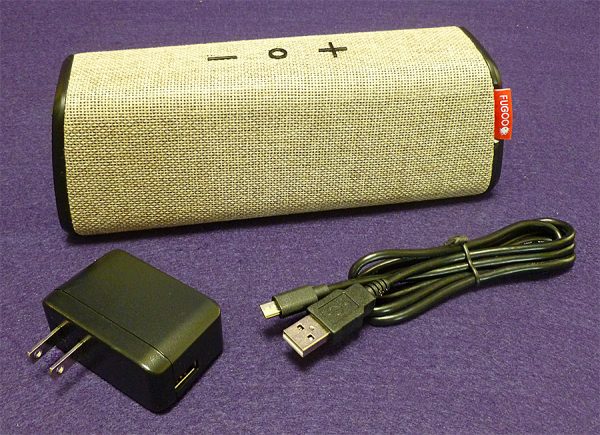 Here we go again, another season, another Fugoo speaker. Fugoo is a wireless Bluetooth speaker maker that has always been just outside  the heavily advertised mainstream of Beats, JBL or Bose. That's too bad, because Fugoo consistently makes some of the best wireless speakers available. For this long, hot summer of 2017, Fugoo has improved on their original Style speaker with the larger and much more powerful Style S speaker—but not without some trade-offs.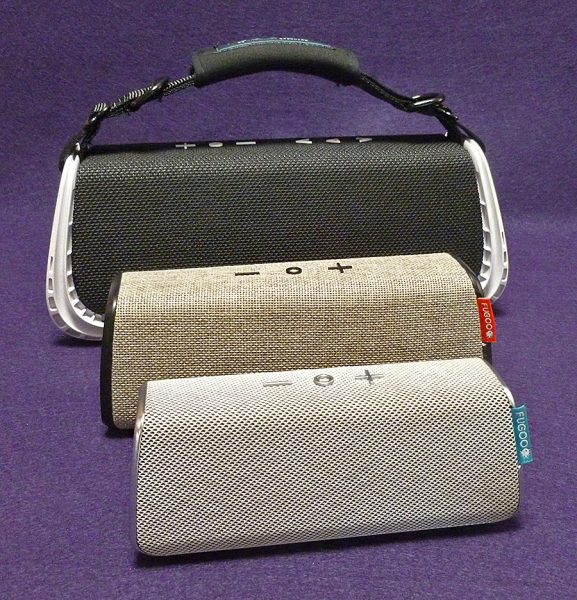 It's been fun to watch Fugoo evolve from dedicated individuals with a single (but incredible) idea for a speaker that was unlike any other at the time to a company intent on broadening their market. Fugoo now makes four different models—three based on that first speaker. First was the original Fugoo speaker which consisted of a single speaker that could be housed in three differently styled shells. That was followed up by a twice as big XL version of that same idea. And it worked—loudly. Then came the Go speaker—a more affordable departure from the form and function of the previous speakers. The Go has it's plusses and minuses, but it's the least expensive speaker Fugoo makes and still sounds great for its size and purpose.
However, Fugoo's speaker lineup had a gap between the original and much larger XL models. Which is where the Style S fits. The Style S sits between the Style and Style XL in both price and size. Visually, it looks just like the other Style designed speakers, but there are some important differences under the hood. More on that later.
Like all the other Fugoo speakers The style S is IP67 waterproof rated, which means the speaker can be 3 ft. under water for 30 minutes and come up sounding just as good—pretty impressive. Plus, it will float if it falls into the water—always a good thing.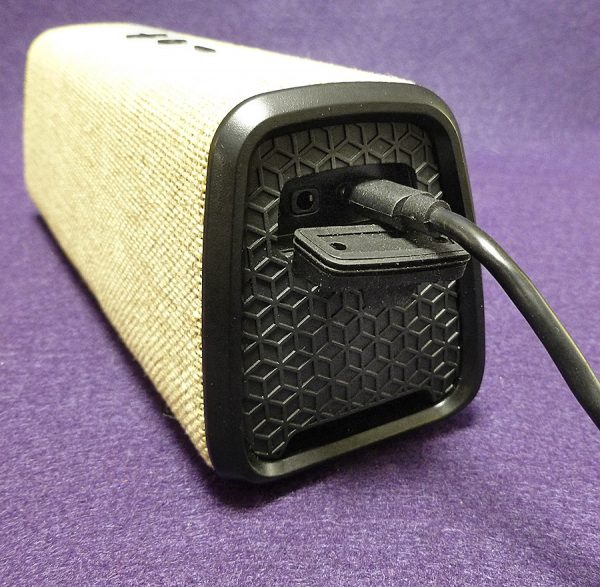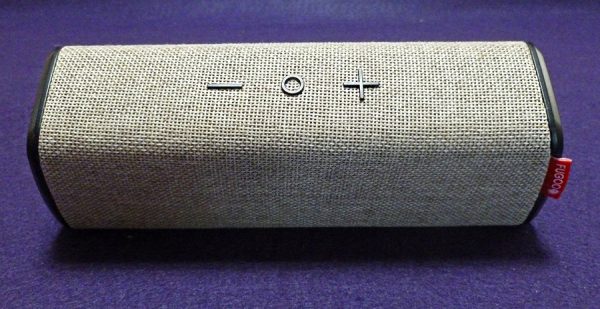 The Style S weighs only 1.7 lbs., so it's easy to tote around. It's wrapped in a light brown burlap-type cloth that grips easily. If I know Fugoo, other colors will follow. The top of the speaker has the usual volume and play/pause buttons that are shaped like a + and —. Rubberized end caps hold discrete on/off and Bluetooth pairing buttons on one end with AUX and mini USB charging ports at the other end. The ports are protected from the elements by a thick, rubberized cover. The speaker can be tethered to either bicycle handlebars or a tree or pole with an optional mounting kit that attaches to the speaker's base.

There are four speakers inside the Style S—two full range drivers and two bass radiators. The original (and cheaper) Fugoo speaker has six speakers and the Style XL has eight speakers. However, it's not the number of speakers that's important here, it's the quality of sound the speakers make. The Style S has a 20-watt amp versus the original Fugoo's 6 watts, which makes a big volume difference whether used indoors or out. The Style S can be cranked up to 93 decibels—pretty loud for a small speaker. All this power comes at a price though. Battery life in the original Fugoo speaker is an insane 40 hours vs. the Style S's battery life of 15 hours. That's still long enough for any outdoor party, but it will need recharging more often. Also, unlike the original or XL speakers, the Style S does not have matching speakers on both sides for true 360° audio. The front of the Style S has both drivers with one of the bass speakers. The rear has only the other bass speaker. I don't think whether the audio is 360° or not is that big of a deal, but it is worth noting.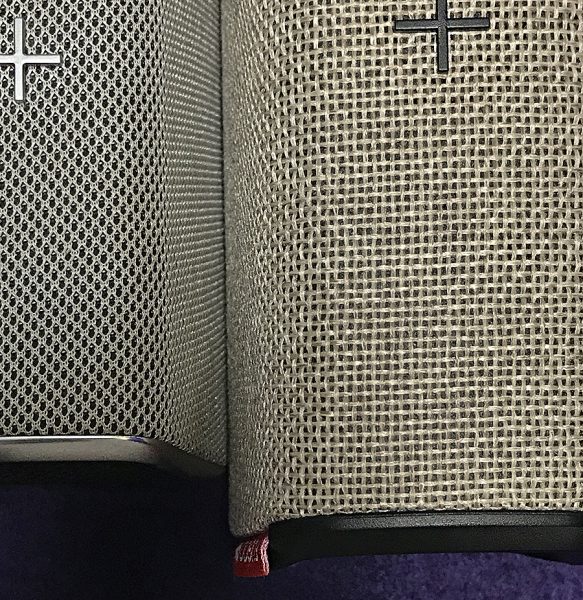 The cloth covering on the Style S didn't feel like there was as much cushioning underneath as on the original Style speaker. It made me wonder if the covering will wear out with repeated use over time, especially in spots where fingers are placed when gripping. Only time will tell. The original Fugoo speaker's cover just feels better to hold—and two years later, it still looks and feels new. Note that the Style S shell is not removable as on the original or XL speakers.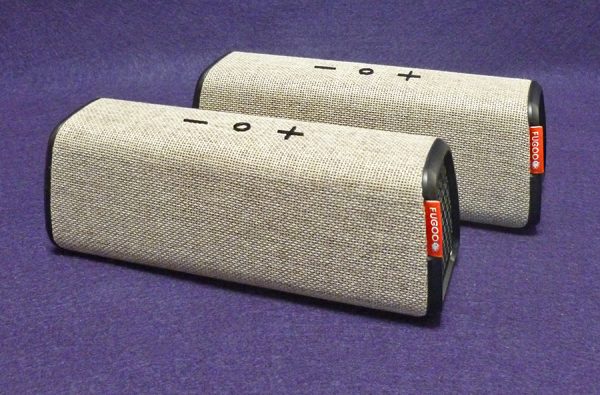 Bluetooth pairing is quick and simple whether it's a smartphone or a computer. But here's what makes the Fugoo Style S so cool—stereo Bluetooth. Sure, most single Bluetooth speakers are technically stereo, but you can't really hear the separation. But pair two speakers together for true left and right speaker Bluetooth and that makes all the difference! Granted, this requires buying two Style S speakers (Fugoo offers a second speaker discount when purchased together).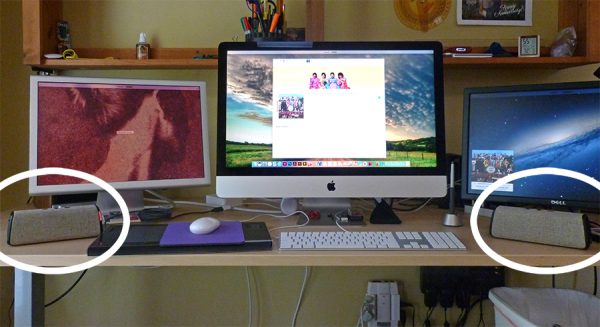 When I reviewed the Fugoo Go speaker with its stereo Bluetooth, I marveled at how there seemed to be an invisible middle speaker when listening to music. The same holds true here, but it's much better sounding—mainly due to the better sounding speakers inside the Style S and more powerful amp. As I said in the other review, I don't even get this invisible speaker sensation with my regular desktop speakers and those are excellent sounding!
Pairing in Stereo Bluetooth is not as easy as standard Bluetooth pairing. There's a step-by-step process involving pressing certain buttons in a certain order, but I still had issues with it either not connecting properly or one of the speakers periodically dropping the signal. Sometimes, it could get frustrating. However, once the connections were successfully made, it worked flawlessly. Once again, I cannot state how much of a difference there is in the audio between using only one speaker or using two working in stereo tandem. It's positively addicting, especially when seated between them at my desk. Wow.
The tonal characteristics of my music was quite pleasing with the Style S. Whether I was listening to classic rock (my favorite genre) or more modern tracks, the Style S didn't play any harsh notes. In fact, it handled some brighter sounding treble-happy songs with ease. For instance, some early Byrds recordings from the mid-60s can be harsh sounding with some speakers. The Style S exhibited none of that unpleasantness. Their songs sounded smooth with a decent amount of bass without being muddy or too bright sounding.
Frank Sinatra is a standard bearer of quality music and quality recordings—there's a difference. He had impeccable taste in material but also, his recordings have held up as benchmarks of how to do it right. That's why his music is often used to test audio equipment. On the Style S, Sinatra's voice sounds both intimate and expansive, especially in stereo mode.
An obscure song that's been a favorite of mine is "A Miner and His Music" by Mohave. It's an eclectic mix of styles and almost scatological stream-of-conscienceness singing that plays well on the Style S. The song makes you feel like you're on stage with the group as the instruments play around you in space. This song shows off a wide soundstage when in stereo mode.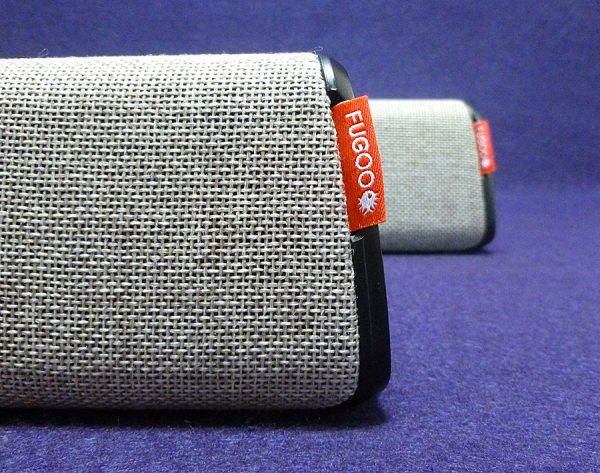 Fugoo has another winner with the Style S. Even though it works and sounds great as a stand-alone speaker—when paired for stereo, both speakers are much more than the sum of their parts. So if you get two, they can be independently carried around the house and paired together when the music demands some serious listening.
The Fugoo Style S sells for $139.99 and is available now. Visit Fugoo for more information and Amazon to order.
Product Information
Price:
$149.99 US
Manufacturer:
Fugoo
Retailer:
Amazon
Pros:

Loud and powerful sound
Easy to carry
Great sounding stereo pairing
Rock solid Bluetooth 4.2 connection
Waterproof and it floats
Large amp

Cons:

Shell not removable
Two speakers for stereo effect can become expensive
Stereo pairing can be frustrating at first
Battery range not as good as other Fugoo speakers