We use affiliate links. If you buy something through the links on this page, we may earn a commission at no cost to you. Learn more.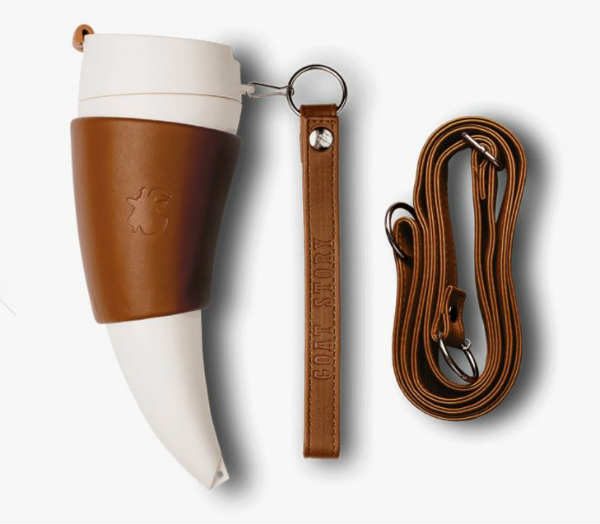 No, Gadgeteers, I am not kidding. Apparently, travel mugs in the shape of a horn are the next big thing. Or that's what the fine coffee loving folks at Goat Story hope will be true with their GOAT MUG.
What the heck is a GOAT MUG Julie? Well, my friends, it's a 12 or 16-ounce BPA-free mug that's shaped like a horn. A goat's horn to be exact.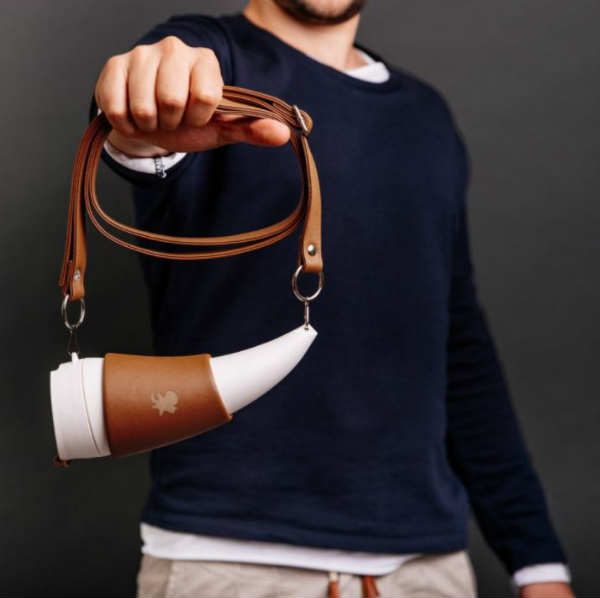 Featuring attachment points at the top and bottom for the included strap, the leakproof GOAT MUG has been designed to be worn over your shoulder while you're on the go.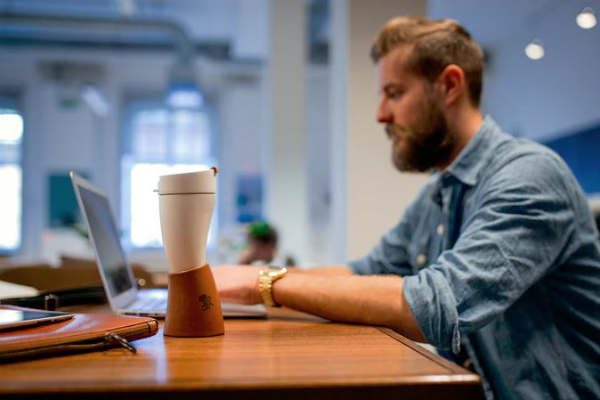 When you get to your destination, you can remove the cuff, flip it around, and it becomes a stand for the horn/mug. Kooky or cool? I'll let you be the judge if this is a useful beverage container or a hipster coffee chalice.
The crazy thing is that the GOAT MUG was a successful Kickstarter crowdfunding campaign that brought in more than $450,000 of pledges, so go figure.
Want one a GOAT MUG? It's is now available for $28.50 and up depending on the size and strap material. Visit Goat Story and Amazon for more info.