We use affiliate links. If you buy something through the links on this page, we may earn a commission at no cost to you. Learn more.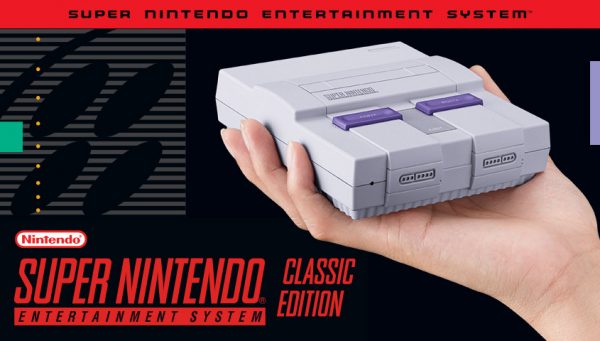 Following up the massive success and sellouts of the NES Classic Edition, Nintendo is hoping that lightning will strike twice as it announced today the release of a Super NES Classic Edition.
Like the NES Classic, the Super NES Classic will be a mini system and will ship with 21 preinstalled classic games. It comes with an included HDMI cable for hooking up to a high-definition TV along with two wired Super NES Classic Controllers. 
A bonus game included with the Super NES Classic will be Star Fox 2, an unreleased sequel to the popular Star Fox, which debuted in 1993.
Here's a list of the preinstalled games:
Contra III: The Alien Wars™
Donkey Kong Country™
EarthBound™
Final Fantasy III
F-ZERO™
Kirby™ Super Star
Kirby's Dream Course™
The Legend of Zelda™: A Link to the Past™
Mega Man® X
Secret of Mana
Star Fox™
Star Fox™ 2
Street Fighter® II Turbo: Hyper Fighting
Super Castlevania IV™
Super Ghouls 'n Ghosts®
Super Mario Kart™
Super Mario RPG: Legend of the Seven Stars™
Super Mario World™Super Metroid™
Super Punch-Out!! ™
Yoshi's Island™
The Nintendo Super NES Classic Edition launches on Sept. 29 for $79.99. Visit Amazon's pre-order page for more info.