We use affiliate links. If you buy something through the links on this page, we may earn a commission at no cost to you. Learn more.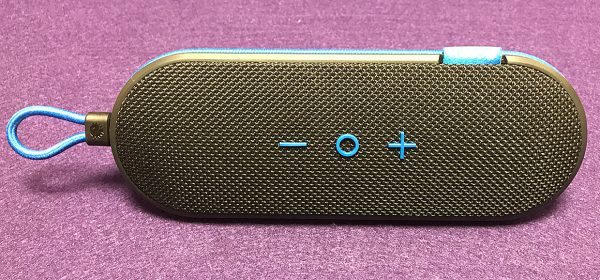 I've always had a soft spot for Fugoo speakers. Their rugged build, good sound and incredible battery life won me over. However, the original Fugoo speaker and newer XL version are a bit on the expensive side and anyone on a restrictive budget would be hard-pressed to justify buying a Fugoo speaker no matter how good they are. Well, that's changed. Fugoo has released the Go speaker—an affordable, go anywhere speaker that's as tough and waterproof as the more expensive Fugoo and Fugoo XL speakers.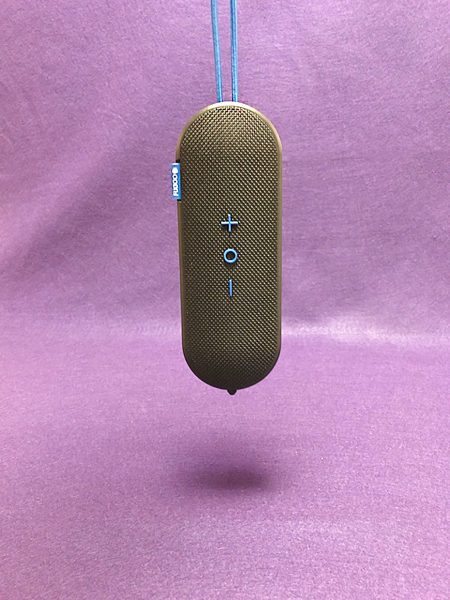 The Go speaker is a compact, waterproof speaker that's made for the outdoors. Splash it, dunk it, throw it into a snow bank … doesn't matter. It has an IP67 waterproof rating—one of the best. Like its more expensive sibling, you can use the Go speaker without any worries.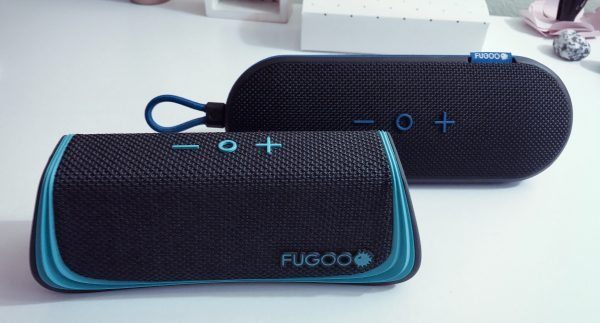 The Go is actually larger than the original Fugoo speaker. However, the original has 6 speakers where the Go has four. And yes, it makes a difference in audio quality. The original Fugoo has a richer, more full sound. By comparison, the Go sounds more shallow, without the deeper resonance of the original. It's a minor point though, because the Go can still get plenty loud and sounds darn good on its own. The audio differences I just pointed out are much more noticeable only when compared side by side. Two full-range drivers and two bass radiators (one in front, one in back) give the Go what Fugoo calls 360° audio. However, the original speaker has a more realistic 360° spread with its speakers on both sides and  both ends.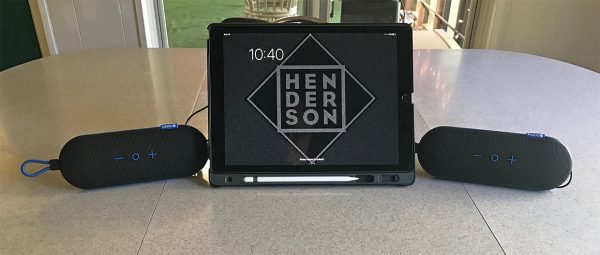 Now here's the good stuff: Two Go speakers can be paired with each other creating true left/right Bluetooth stereo. More on that later.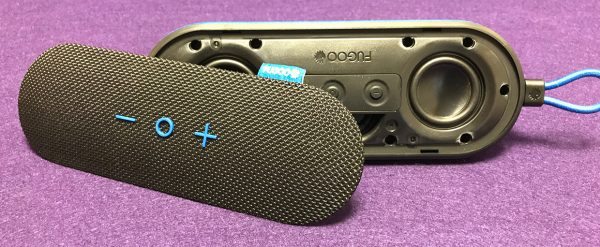 Never miss one of our posts again. Sent MON, WED, and FRI with the latest gadget reviews and news!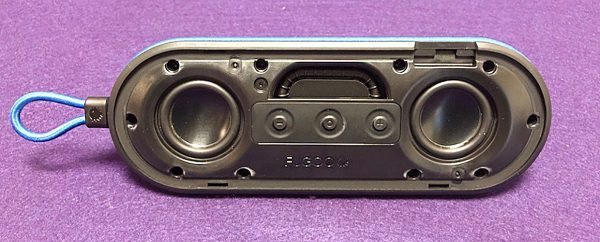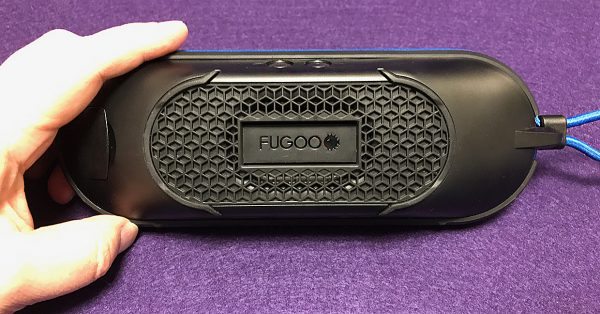 The Go speaker is made of a hard plastic shell with a cloth-covered front grill. Should it be necessary, there's a Levi's-type tag on the front that allows you to pull off the grill for rinsing the speaker after outdoor use. Living near Cocoa Beach, Florida, I highly recommend rinsing the Go speaker especially after exposure to salt water, which can be quite corrosive.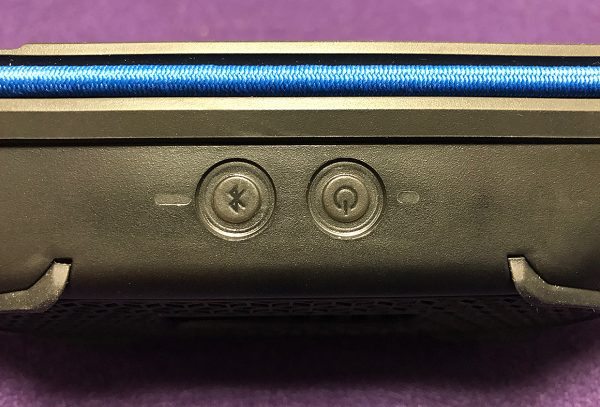 The rear of the speaker sports an on/off button and dedicated Bluetooth button with LED lights that indicate the statuses of the Bluetooth connection and battery life. Having a dedicated Bluetooth button makes pairing much easier than trying to remember what combination of pushing and holding other buttons triggers pairing. Pressing the power button quickly causes the speaker to audibly tell you the battery status. Not too many portable speakers will talk to you like that.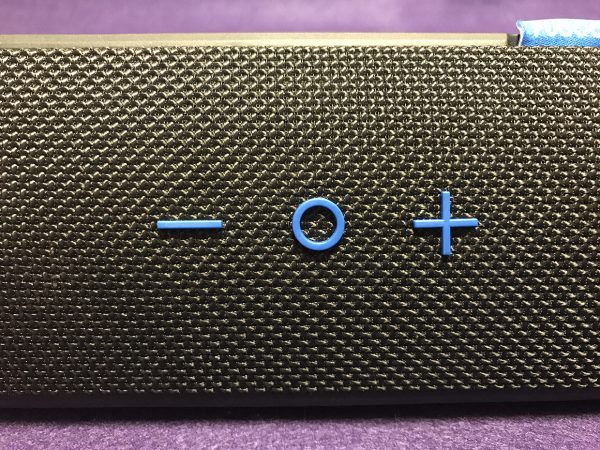 The front of the Go speaker has oversized Volume buttons on either side of what Fugoo calls the Action button. This circular button performs different functions depending on what's required. Pressing the Action button with the the appropriate volume button will skip a song either forwards or backwards. It will also pause/resume a song.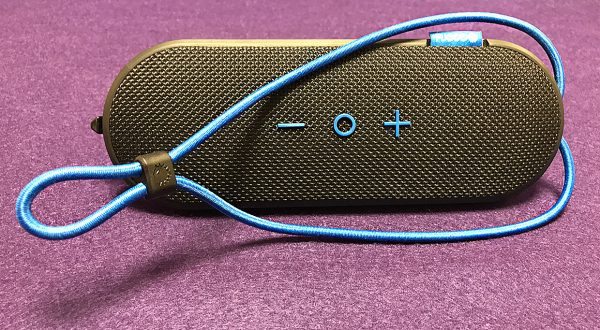 Wrapped around the Go speaker is a mini "bungee-type" cord that can be used to hang the speaker from a branch or attach it to whatever you feel like, including in the shower. The back has a cover that protects the charging port from dirt and dust, although it's not required for waterproofing. The port is waterproof with the cover closed or open. There is no hard-wired AUX port which is a shame. AUX is a nice option to have for older music players that don't have Bluetooth.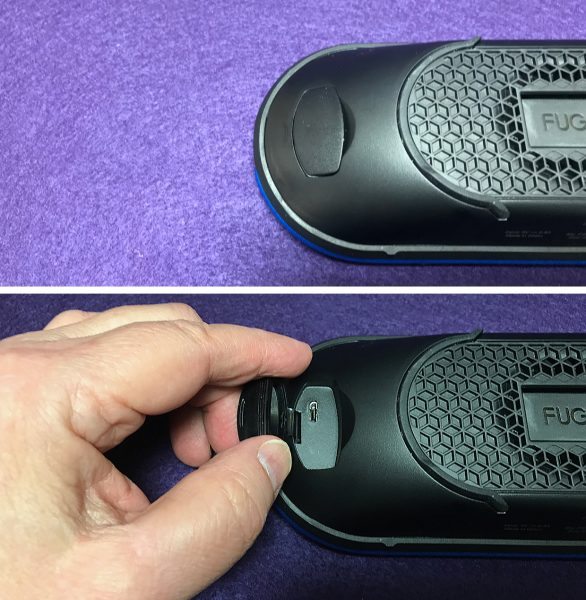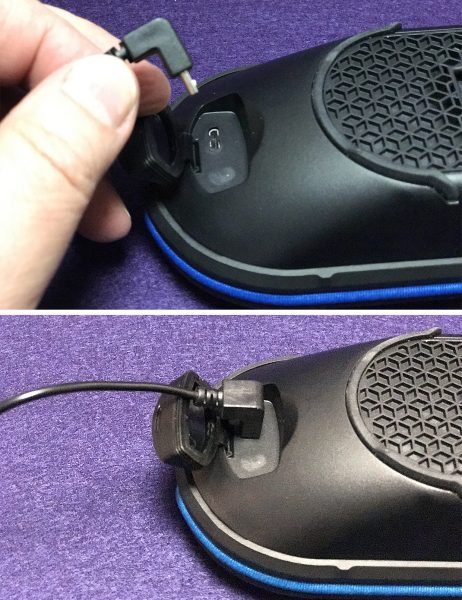 The Go speaker comes with a USB to mini USB charging cord but no plug for an electrical outlet. Battery life is rated at 10 hours at 50% volume—far less than the original Fugoo speaker. Bluetooth has an impressive 100 ft. range. The mini USB cord has a right-angle L-shaped connector that's awkward to use. I don't understand why it's not straight. That would be so much easier to use.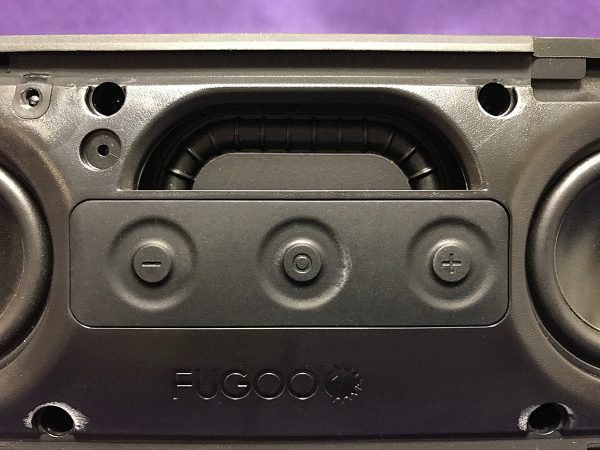 Even though I said that the Go speaker doesn't quite measure up to the original (and more expensive) Fugoo speaker, how does it perform? Not bad, actually. When judged on its own, The Go speaker is clear sounding and can become quite loud. I would prefer a bit more bass, but that's not easy to do on small speakers without costing much,much more. Besides, when the speaker is used outdoors, it's the mid and higher frequencies that carry over distance, not bass. So unless you're right next to the speaker, bass isn't that noticeable anyway.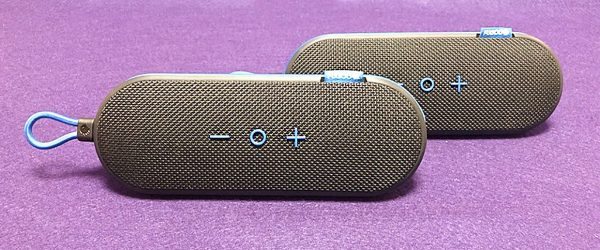 However, pair two Go speakers and things change dramatically.
One of the bonuses of having two Go speakers is that they can be paired in stereo. Pairing can be a bit convoluted, but easy once you get used to it. Two speakers can be paired independently, together with matching mono sound or true left/right stereo. This is achieved by pressing certain buttons as explained in the manual.
Once I paired them in stereo, it sounded like I had gained an invisible third speaker. Let me explain: While the left and right speaker were voicing the stereo signals, whatever was in the so-called center sounded as if it was suspended in air right in front of me. It was eerie. I don't even get that feeling with more expensive stereo speakers. It gave my music an extra dimension. Keep in mind that as soon as I got up and walked around, the effect was lost. Plus, this kind of setup doesn't lend itself to impromptu get togethers or other on-the-go situations, but sitting in-between the speakers at a desk becomes a lot of fun!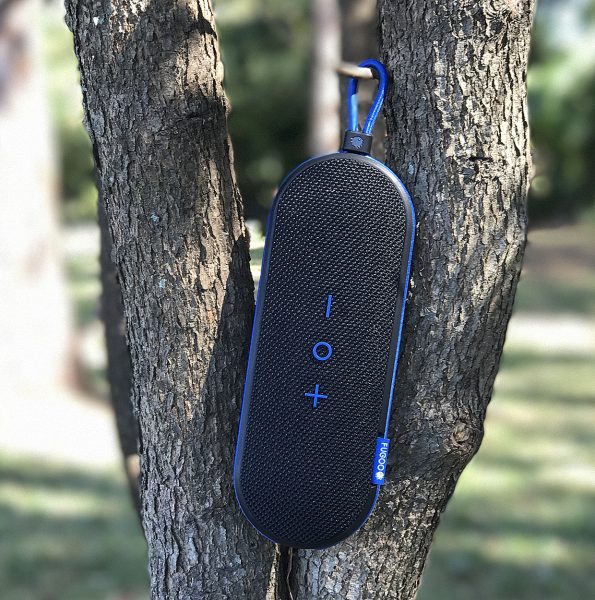 With two speakers paired, the volume was most definitely louder and fuller sounding. Note that speaker count was doubled, plus each speaker was not having to handle the whole audio load since it was now split between the two. I could get used to this setup.  aThe one downside to this double pairing (besides being less portable) is the cost has also doubled. But if your budget can handle it, I can comfortably recommend two Go speakers compared to one original Fugoo speaker. To me, the extra $50 is worth it.
Source: The samples for this review was provided by Fugoo. Please visit their site for more information and Amazon to price check/order.