We use affiliate links. If you buy something through the links on this page, we may earn a commission at no cost to you. Learn more.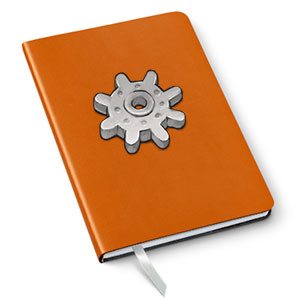 I've been using the same phone for a year and a half which is like a decade in Gadgeteer years. The phone I've been using is the Nexus 6P and for the most part, it's been a rock solid performer. So much so, that even after trying other newer phones like the iPhone 7, Google Pixel XL, and Samsung Galaxy S8, that I haven't wanted to switch. I guess I should say that it's not that I haven't wanted a new phone, but it's that I haven't wanted to spend money on a new phone when my Nexus 6P is still working just fine. But I finally caved in last night and ordered a new phone without really spending any out of pocket money to do it. 
Yesterday morning Ryan from Colorado emailed me asking if I still had a Saddleback Leather bag that I had reviewed almost 10 years ago. I looked in my closet of unused bags and sure enough, it was still there along with another SB bag. Both bags were in pristine condition and he was happy to get a very good deal on the pair of them considering how much those same bags are selling for today on SB's site.
I turned around later that night and ordered a new phone. Which one did I order? My choice was between a Google Pixel XL, Samsung Galaxy S8, and the LG G6. I decided to go with the LG G6 because it's the least expensive of the three phones, has wireless charging and doesn't have curved screen sides.
My first choice of the three was the Google Pixel XL but it is also the most expensive. The main reason that it was my first choice is that I'd get to run Android O (v8.0) as soon as it rolls out instead of having to wait for the phone manufacturer to roll it out. I also like that photos back up to Google at full resolution.
But I decided to go with the LG G6 though because it's the least expensive of the three phones, has wireless charging and doesn't have curved screen sides which I don't really care for.
I also decided to get the platinum version of the G6 instead of the black one just to be a little different. I plan to put a Dbrand skin on the back of the phone to protect it from scratches, so it doesn't really matter what color it is.
I ordered an unlocked version of the LG G6 from B&H Photo where it's currently selling for $549.99 with free shipping and no tax if you live outside NY, NJ. It arrives Wednesday. 🙂
If you want to buy an LG G6 at an even better price you can get one for $529.99 through Amazon. The only catch is that it's the international version of the G6, so it doesn't have a US warranty and it also doesn't have wireless charging.
Never miss one of our posts again. Sent MON, WED, and FRI with the latest gadget reviews and news!
I have been waiting to buying a new phone because I've been waiting to see what new features the Google Pixel 2 (and even the iPhone 8) will have to offer. But since I don't hold out much hope that Google will price their next Pixel phones at a more affordable price than the current version or that they will offer wireless charging again, so I decided not to continue waiting.
Time will tell if the LG G6 lasts as long as the Nexus 6P has for me before I update again, but I really couldn't pass up the good deal on the unlocked LG G6 from B&H Photo.