We use affiliate links. If you buy something through the links on this page, we may earn a commission at no cost to you. Learn more.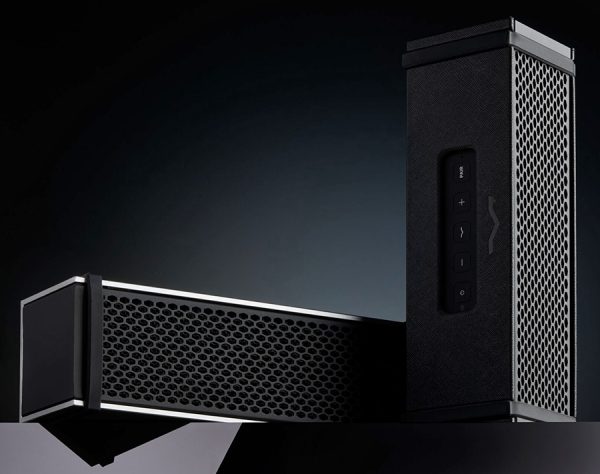 It's no secret that V-Moda makes some interesting and great sounding headphones and earphones. Recently, they have stepped into the ultra-competitive portable Bluetooth speaker market. Of course, V-Moda can't just make a speaker to fill out a product range. They have to make something they can be proud of. That pride has resulted in the REMIX—the company's first portable Bluetooth speaker with 3D-printed customization options for every surface.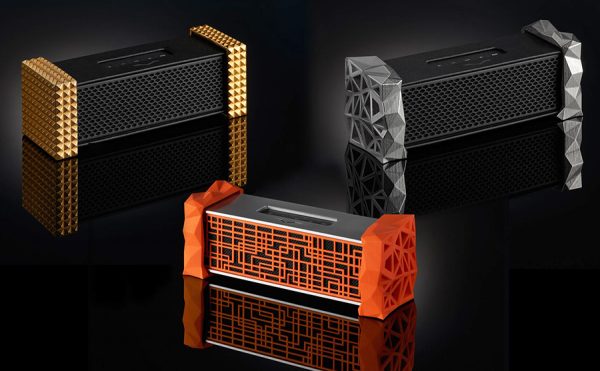 What does that mean? As the world's first 3D-printed speaker, all six sides of REMIX can be personalized. Using V-MODA's 3D-printing expertise, owners can add new sites, change the front grill or even replace the main housing for the ultimate in appearance. A range of materials is available: Lightweight matte fiber, gold-plating, 14-karat rose gold and even platinum. Val Kolton, V-MODA's Founder and CEO says, "V-MODA has made it possible to "endorse yourself" rather than the manufacturer brand. This is the first product that is a 'module' with electronics and moving parts, and all surfaces can be chosen in 3D printed and standard materials … years of 3D printing for our over and in-ear headphones taught us how to build a powerful portable speaker and amplifier where all six sides can be personalized." Prices for 3D printing options range from $40 to $370,000 (that's not a typo) depending on materials.
The REMIX measures just over 8 in. wide and is designed to go anywhere. Powered by a glass-fiber diaphragm and long coil drivers, REMIX features a rear-mounted bass reflex port for a clearly defined sound that's even powerful enough for monitoring duties during mobile recording and production. REMIX is also ideal for the home or the office. It includes a headphone amplifier in wired analog mode which is comparable to standalone headphone amplifiers with enough power to drive high-end headphones.
Bluetooth pairing is fast and simple. A full charge via USB-C gives ten hours of music playback. The built-in microphone can be used for online meetings, Skype calls or voice assistants like Apple's Siri and Google Assistant.
Two Bluetooth sources can be connected simultaneously, such as a smartphone and laptop. An unlimited number of REMIX speakers can also be daisy-chained via cable for an even bigger sound. It connects wirelessly with Amazon's Alexa and is also compatible with Google Chromecast Audio.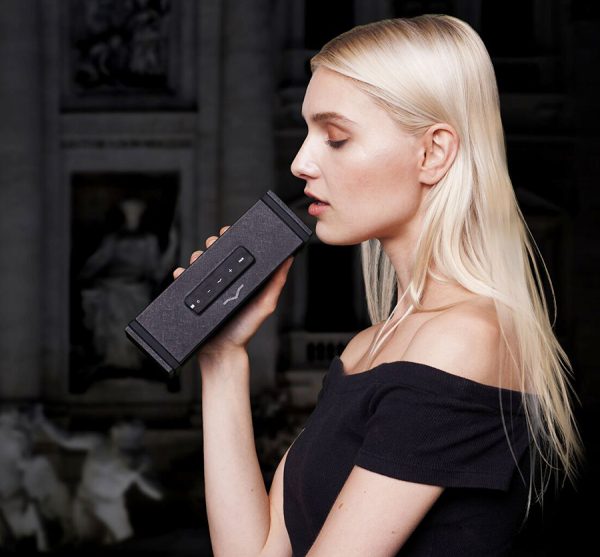 The V-Moda REMIX comes in Silver Aluminum or Black Vegan Leather and is available now for $299.99 US from V-Moda or Amazon.