We use affiliate links. If you buy something through the links on this page, we may earn a commission at no cost to you. Learn more.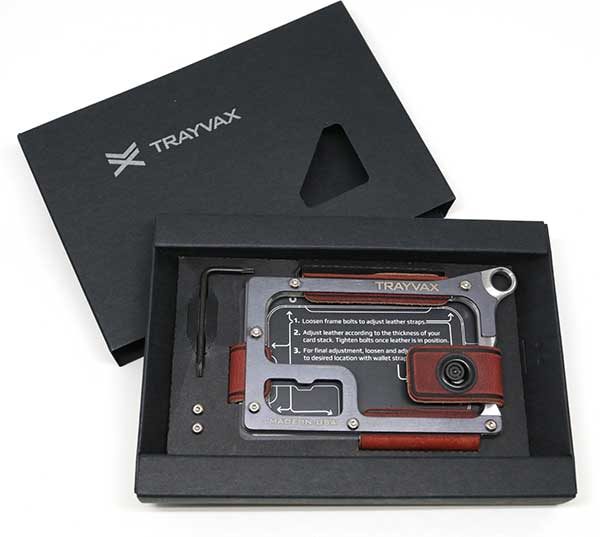 I became a fan of Trayvax after reviewing their Summit minimalist wallet. It remains one of my all-time favorite wallets because it has a simple design, it's well made, and it only holds the essentials. But if you're looking for a minimalist wallet that has a little more pizzazz to its rugged good looks, you need look no further than the Trayvax Contour wallet. I shouldn't give away the ending at the beginning of the review, but this wallet has no problems earning my stamp of approval. 
What is it?
The Trayvax Contour wallet is rugged minimalist expandable wallet made of stainless steel and leather that has been designed and made in the USA.
Design and features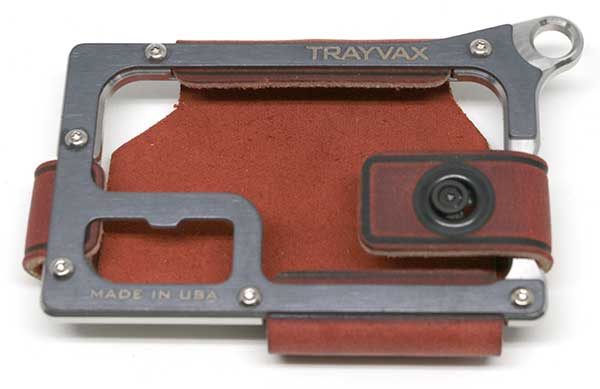 As I mentioned above, the frame of the Trayvax Contour wallet is made of CNC machined stainless steel. But Trayvax didn't stop there, they also added a Titanium aluminum nitride (TiAlN) coating which gives the wallet a really cool look.
The purpose of the frame is to keep everything aligned and to hold the leather strap which is sandwiched between the 2-piece frame.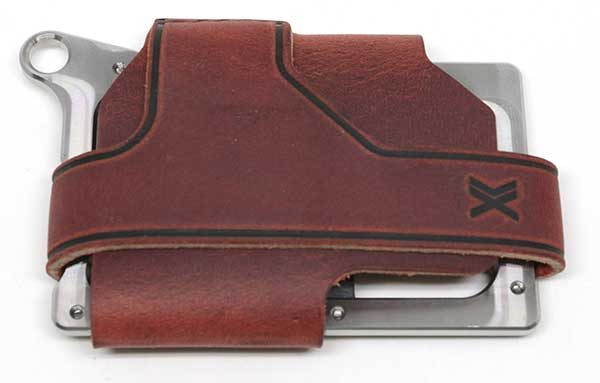 The top-grain oil stained leather strap is available in a variety of colors and two sizes. I was sent the Canyon Red original sized strap preinstalled.
It's easy to replace or adjust the strap by using the included Torx wrench.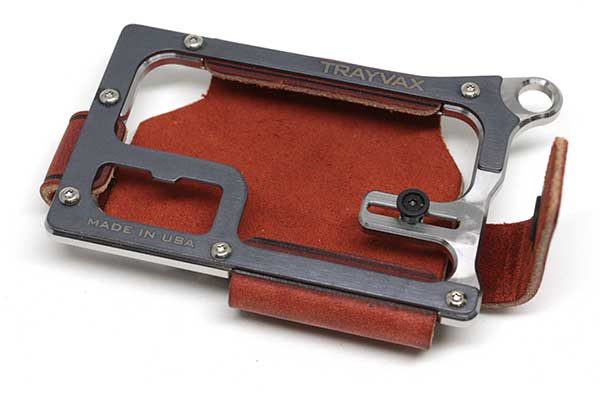 The frame also has a built-in bottle cap lifter which some people might consider a survival tool.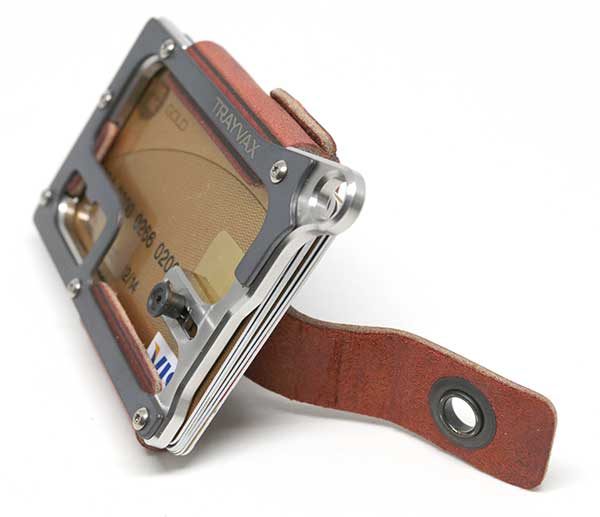 To load the wallet, you simply "unsnap" the leather strap from the adjustable clasp pin and slide in the stack of cards.
Using the original leather strap, the wallet can hold up to 8 cards and 10 bills.
Using the extended leather strap the wallet can hold up to 13 cards and 10 bills.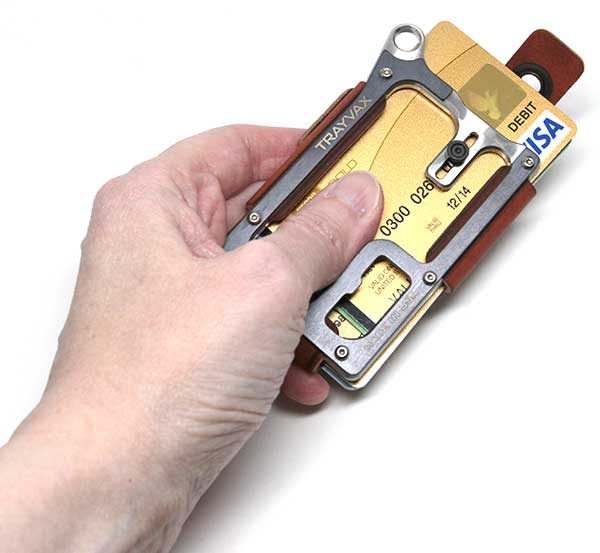 As shipped, my sample wallet could hold 6 cards and still easily slide the top card out of the wallet. You don't want to stuff too many cards in the Contour wallet or you'll struggle to quickly remove a card when you need it.
The wallet's open frame allows you to see the top card, making that spot perfect for an ID card.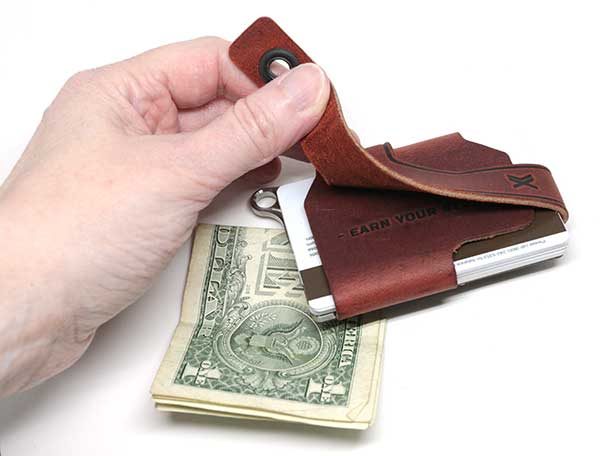 Most minimalist wallets can only hold cards. But the Trayvax Contour wallet isn't like most minimalist wallets. The leather strap unfolds to reveal a cash pocket that can hold up to 10 folded bills.
Friction from the raw side of the leather helps to hold the folded stack of bills in place even when the leather strap is unsecured.
This wallet obviously is not going to be as slim as some card only style wallets, but it still works well as a front pocket wallet.
Extra bonus
The Trayvax Contour's stainless steel frame does more than just look good, it also provides a good level of RFID protection.
Final thoughts
I've yet to see a Trayvax wallet that isn't well made and the Contour doesn't change that. This wallet is expensive at $159.99, but it's one of those things that you'll only need to buy once. It's not going to fall apart. It's built to last for decades and it's only going to look and work better as it ages.
Source: The sample for this review was provided by Trayvax. Please visit their site for more info and you can also check Amazon.