We use affiliate links. If you buy something through the links on this page, we may earn a commission at no cost to you. Learn more.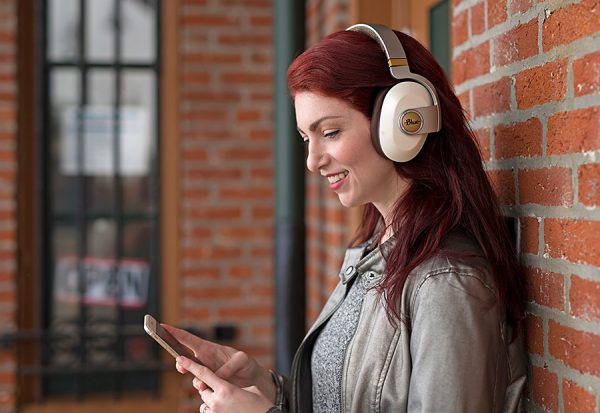 Even though I've reviewed all of Blue's headphones and noted their differences, they still look almost identical when placed side-by-side. Not anymore. Introduced at the 2017 Consumer Electronics Show (CES) last January, Blue has released the Satellite wireless Bluetooth headphone with active noise canceling. But there's more. Along with Apt-X Bluetooth 4.1, Satellite features a built-in audiophile amp and two separate pairs of drivers to ensure a high-fidelity experience while achieving ultimate portability with foldable construction.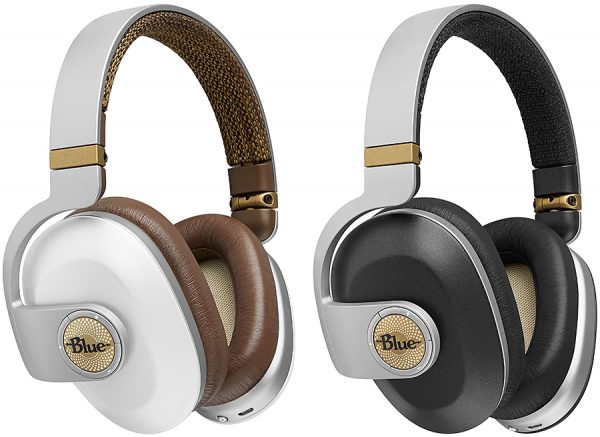 When discussing the unique dual driver setup, John Maier, CEO of Blue, said, "Traditional noise-cancelling headphones use one pair of drivers for both audio and ANC, which compromises sound quality. Satellite uses separate, dedicated ANC drivers so that our dedicated audio drivers and audiophile amp can deliver high-fidelity sound for no-compromise wireless listening." Instead of using one pair of drivers for both audio and ANC, Satellite incorporates two separate drivers in each ear cup—one dedicated to high-fidelity audio, and one dedicated to noise canceling. This patent pending design eliminates noise without degrading sound quality while minimizing the distractions of your environment.
Similar in concept with other Blue wired headphones, Satellite utilizes a built-in, all-analog audiophile amplifier to deliver a hi-fi experience via any phone, mobile device or laptop. Satellite's proprietary amp is perfectly paired with 44 mm dynamic drivers helping to deliver detail from music. Satellite's compact form factor folds down and slips into the provided protective carrying case for easy portability and storage.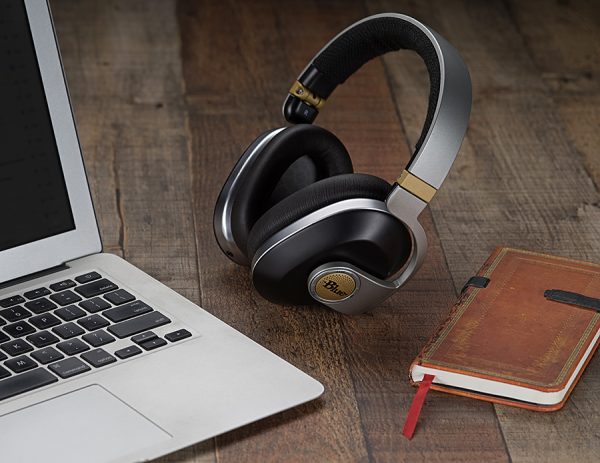 Satellite comes with a 9 ft. audio cable for conveniently connecting to mobile devices, vintage audio gear or to watch a movie in flight. Satellite offers the ability to listen with the amp ON, accessing the power of the amp, or OFF for a passive, power-saving experience. Satellite delivers 24 hours of wireless use and up to 8 hours of powered, high-fidelity sound with active noise-cancelling.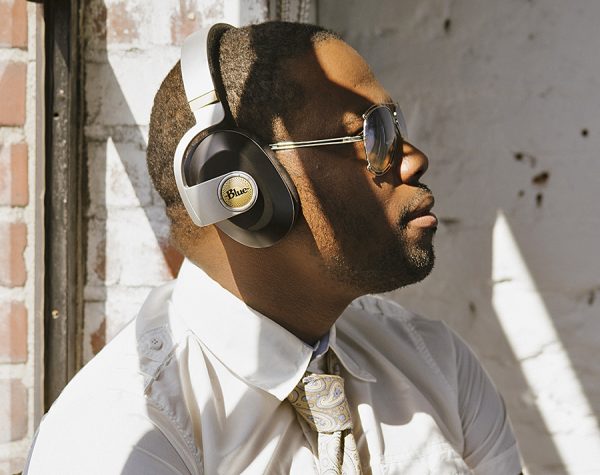 The Gadgeteer will be doing a full review of Satellite in the coming weeks.
The Blue Satellite is available now in both black and white from Amazon for $399.99 US. It will be available worldwide beginning in June. For more information visit: www.bluedesigns.com/satellite.