The Gadgeteer is supported by readers like you! If you buy something through links on our site, we may earn an affiliate commission. Thank you! Learn more.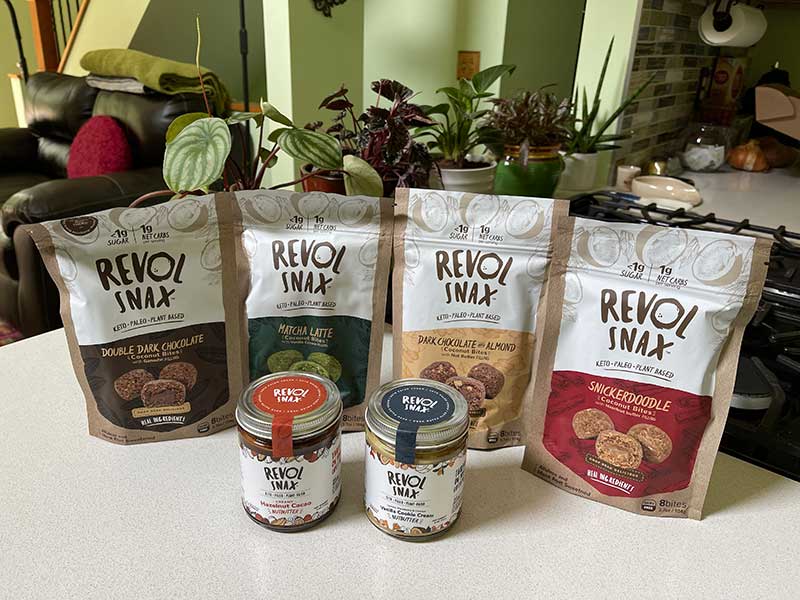 REVIEW – I love cookies, cakes, pies, chocolate, and basically anything with sugar in it. That might explain why I became a pre-diabetic back in 2004 when I used to eat Poptarts and regular Cokes for breakfast. Yikes! I don't do that anymore, but I still like sweets. I just am smarter about what I put in my body. That's why I stick to a lazy, easy, Keto lifestyle and usually only indulge in foods and snacks that I know won't spike my blood sugar. The latest snacks that I've had the opportunity to test are from Revol Snax and oh boy are they awesome!
What is it?
Revol Snax are cookie bites and nut butters that taste sweet but instead of regular sugar, they use allulose and monk fruit sweeteners that don't spike blood sugar. That means that they are perfect for people on the Keto and Palio diets and for people with diabetes who keep their carbs low.
Revol Snax bites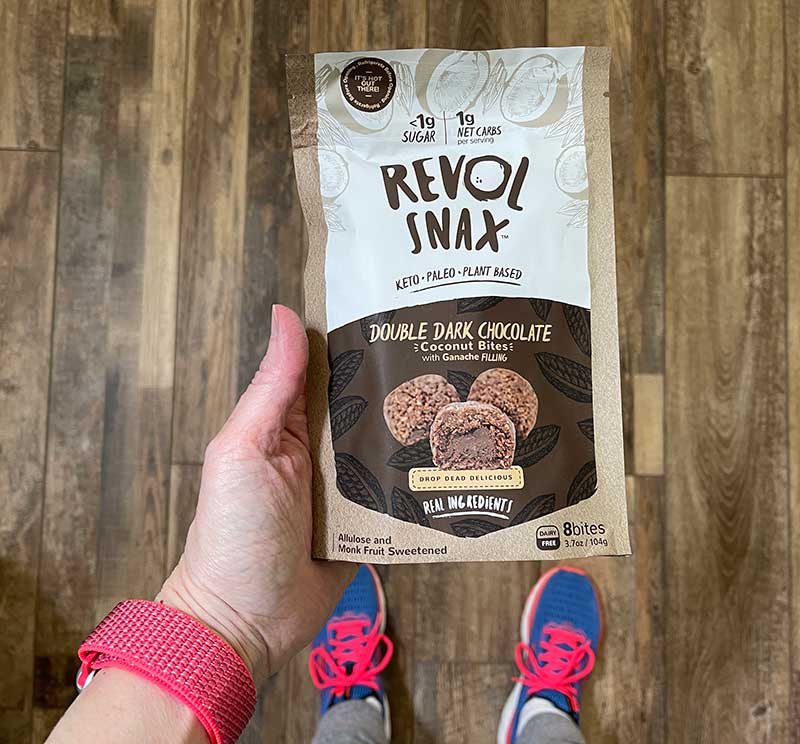 The Revol Snax cookie bites are small bites of yummy goodness that are only 1g of carbs per serving (2 bites) with 4 servings per package. The four flavors include Double Dark Chocolate, Dark Chocolate with Almond, Mocha Latte, and Snickerdoodle.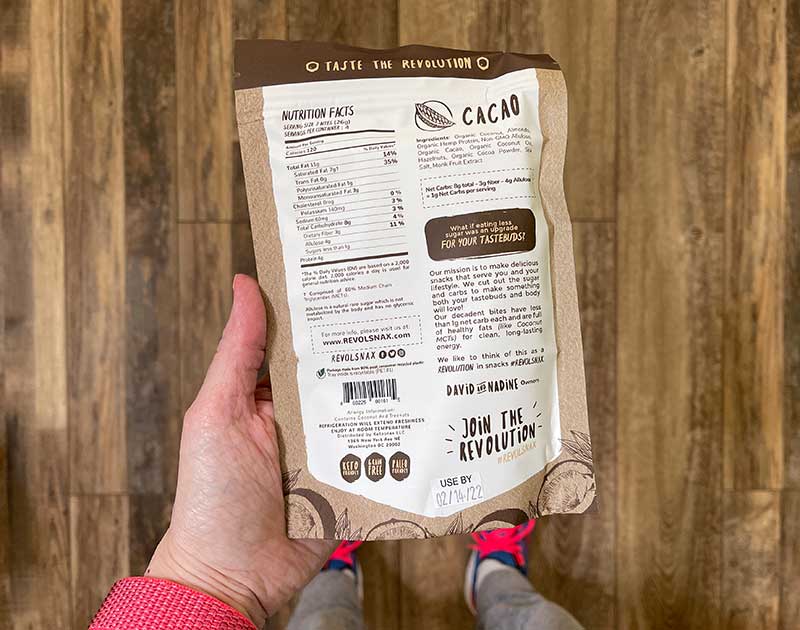 The ingredients are all clean/organic ingredients. They are different depending on the flavor. But as an example, the Double Dark Chocolate has Organic Coconut, Almonds, Organic Hemp Protein, Non-GMO Allulose, Organic Cacao, Organic Coconut Oil, Hazelnuts, Organic Cocoa Powder, Sea Salt, and Monk Fruit Extract. Two bites are 110 calories, 4g of protein, and only 1g of carbs.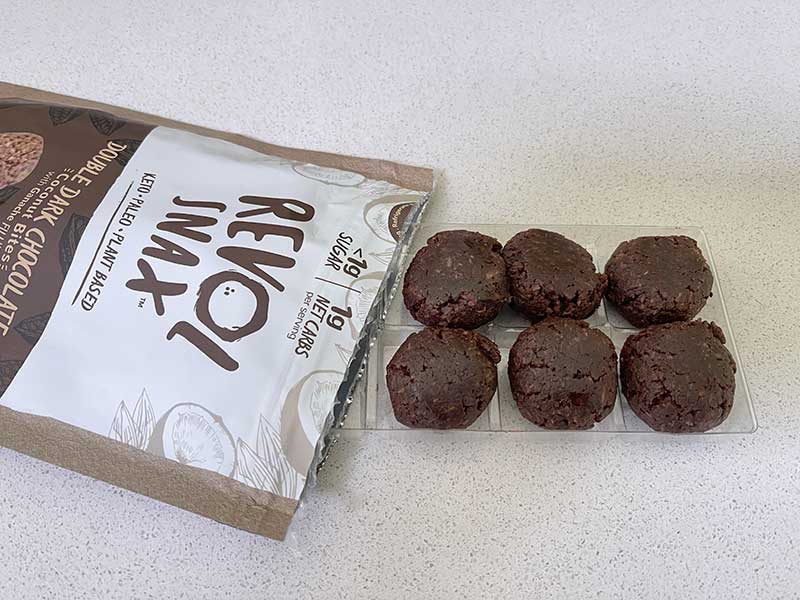 The cookie bites might look a little bit like animal droppings, but let me tell you, they are FANTASTIC. They are the best tasting keto / diabetic friendly cookies that I've had so far. They don't taste like they are healthy at all 😉 They just taste yummy!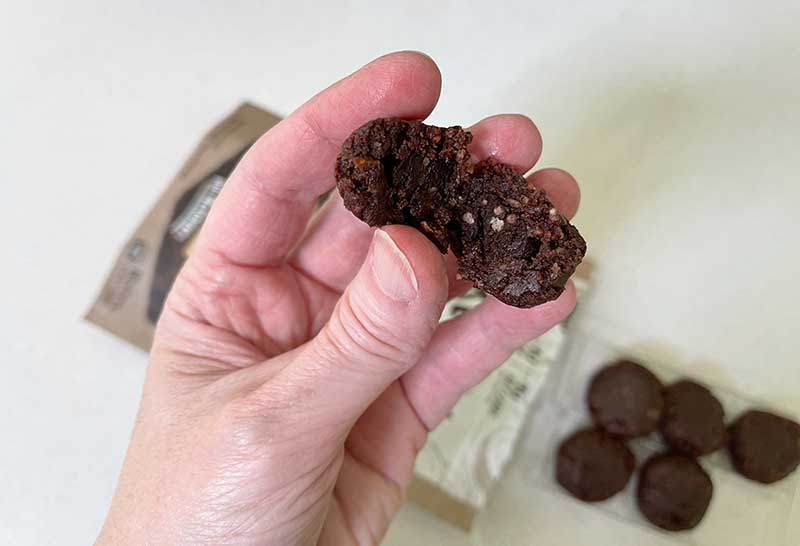 They are moist, with a little bit of nut butter in the center. I tried all the flavors and my favorites are the Double Dark Chocolate and the Dark Chocolate with Almonds. Then the Snickerdoodle flavor which to me does not taste like snickerdoodles, but just tastes like a cinnamon or spice cookie. Last for me is the Mocha Latte which I just don't care for that much.
Revol Snax nutbutters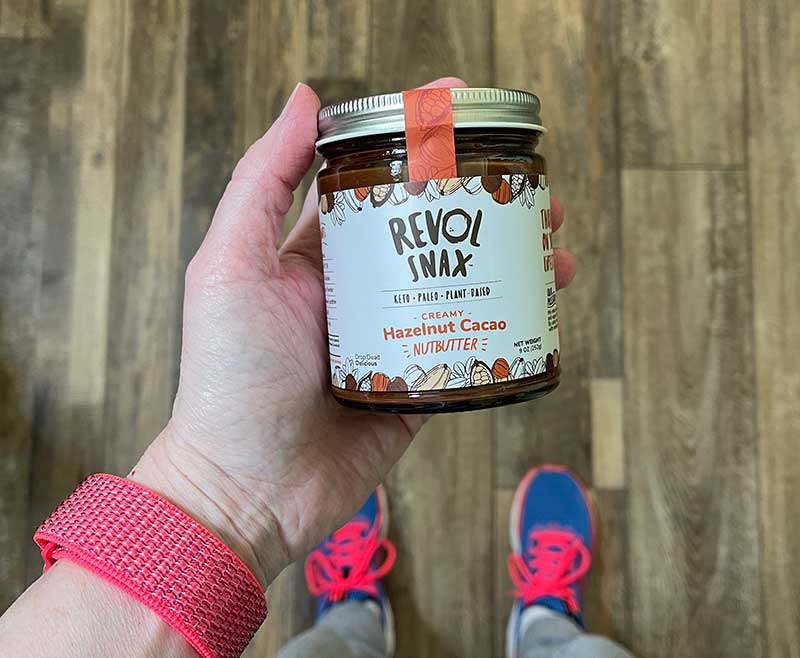 Revol Snax also offers two nut butters which are as delicious as the cookie bites.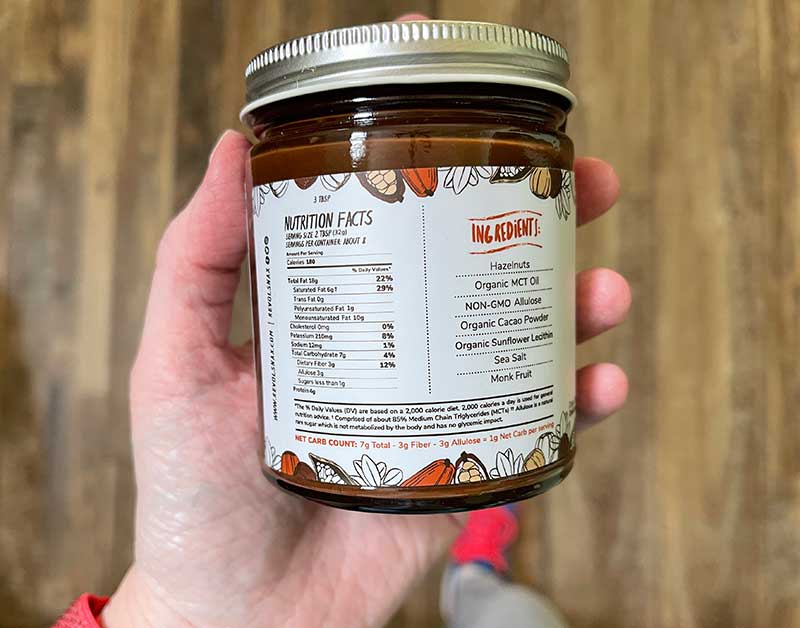 And just like the cookie bites, the Revol Snax nut butters only have clean organic ingredients as you can see on the label in the picture above. Also, like the cookie bites, each 2 tablespoon serving is only 1g of carbs.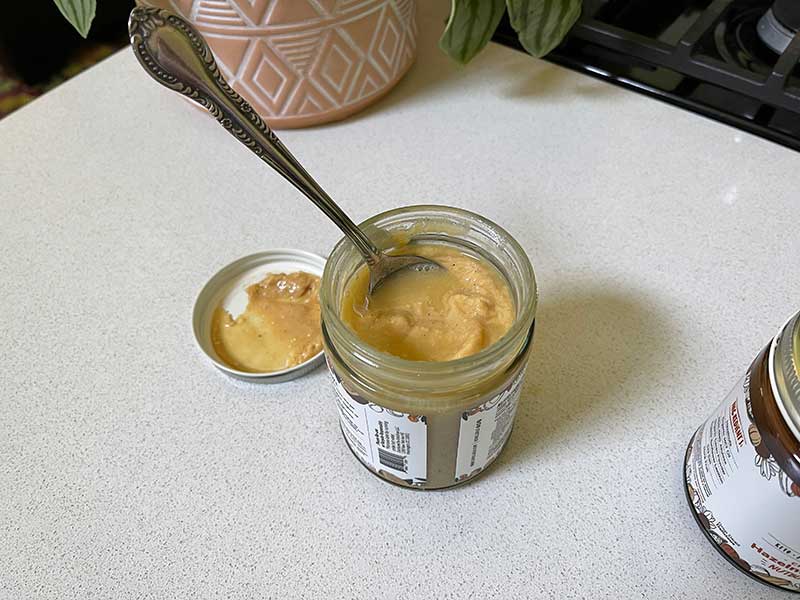 There are two Revol Snax nut butter flavors, Vanilla Cookie Cream and Hazelnut Cacao. When you open the jar, there is oil on top just like you see with other natural jarred nut butters. All you have to do is stir it up with a spoon and you're good to go.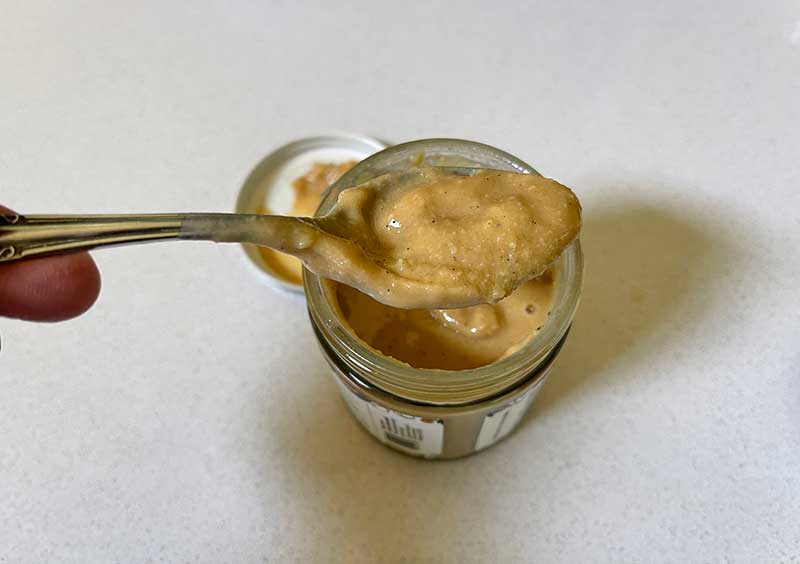 I've never been a real big fan of cookie dough flavored snacks because I never feel like they actually taste like cookie dough. But the Revol Snax Vanilla Cookie Cream nut butter gets it right. It even has a little bit of sugary grit that you get with fresh cookie dough and I don't mean that in a bad way. It's great!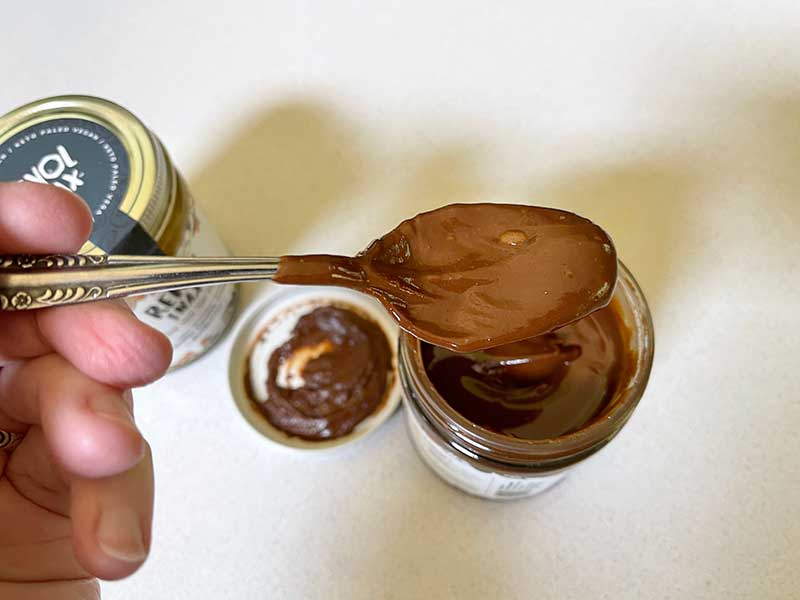 The Revol Snax Hazelnut Cacoa nut butter is delicious too. It has a rich chocolate flavor with a strong background of hazelnuts. I could eat the whole jar just with a spoon it's so good.
What I like
Made with clean organic ingredients
Delicious
Each serving is only 1g of carbs
What I'd change
More flavors and snacks please!
Final thoughts
I've tried a LOT of keto low carb snacks and so far Revol Snax are at the top top top of my list of favorites. They are made of high quality ingredients, don't spike my blood sugar, and are incredibly delicious. They are a little pricy, but you can save 10% off the regular price if subscribe. If you've been trying to find low carb / keto snacks and haven't been impressed with any that you've tried, please do try Revol Snax. I'm positive that you'll like them as much as I do.
Price: $24.95 for 2 jars of nut butters, $25.95 for 4 packages of cookie bites
Where to buy: Revol and Amazon
Source: The sample for this review was provided by Revol.
Support The Gadgeteer
:
The Gadgeteer is supported by readers like you! If you buy something through the links on our site, we may earn a small affiliate commission. Thank you! Learn more.