The Gadgeteer is supported by readers like you! If you buy something through links on our site, we may earn an affiliate commission. Thank you! Learn more.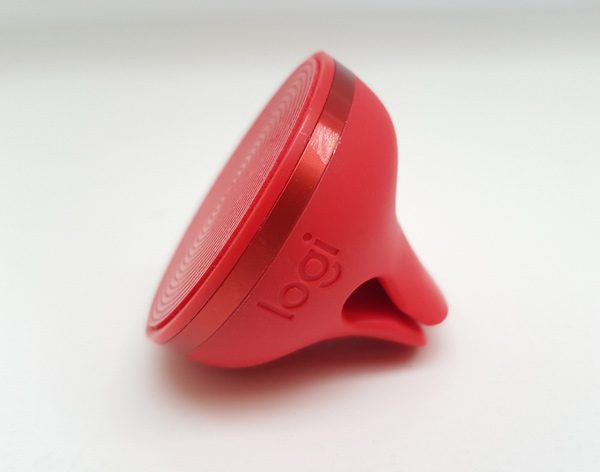 When I find a gadget that can make my life easier in some way, that gadget tends to stay in my life.  And the gadgets that just look pretty usually don't end up finding a place in my day-to-day routine.  So when I ran across the Logitech ZeroTouch car mount (air vent model), with its plethora of features, I was willing to give it a try.  I love my Kenu Airframe+ for its simplicity and ease of use, but I was willing to try another car mount if it could make my life easier somehow.  So how did the Android-only Logitech ZeroTouch measure up?  Let's discuss.
First things first, let's see the specs from Logitech:
Dimensions (Height x Width x Depth):
ZeroTouch Air Vent: 1.50 in x 1.50 in x 1.22 in
ZeroTouch Dashboard: 2.83 in x 2.56 in x 2.40 in
Inner case adapter: 1.50 in x 0.02 in
Outer phone adapter: 1.50 in x 0.78 in x 0.02 in
Package Contents:
ZeroTouch Air Vent or ZeroTouch Dashboard
2 metal adapters
Documentation
System Requirements:
Android™ device OS 5.0 or later
Bluetooth® Smart technology
For full functionality, an active mobile data and text message plan are required.
Carrier charges may apply.
For full music functionality, an active account with Spotify™, Pandora, Google Play™ Music, or SoundCloud® is required.
Setting it up
Setting up the ZeroTouch was a breeze.  You download the free app and follow the instructions on the screen to connect the Zerotouch to the phone.  You'll need Bluetooth of course, and I was able to use both the ZeroTouch and my Plantronics Bluetooth headset at the same time with my Samsung Galaxy S6 Edge+, which is good because that would have been a deal-breaker for me.  The Zerotouch enables you to control many apps and services on your phone (more on that later), but I found that one minor hassle with the setup is that you'll have to log into each one in the ZeroTouch app settings.  So I had to add my login credentials and email settings for all my email addresses, Spotify, my home and work address, and Amazon Alexa.  All of those things are already setup/specified on my phone, so I was hoping that ZeroTouch would recognize those automatically, but it did not.
The ZeroTouch comes with 2 adhesive metal pads to attach either to your phone or your phone case.  I have a case, so I choose to attach the oval pad to the outside of my case.  I should also mention that once you attach the pad, it ain't coming off!  You should also pay close attention to where you attach it because you can't attach it in the same area where the wireless charging part is.  So for me, I had to attach the pad to the bottom on the back of the phone.  That means that my phone is somewhat top-heavy when I connect it to the ZeroTouch in my car, and attaching it in landscape orientation isn't an option for me.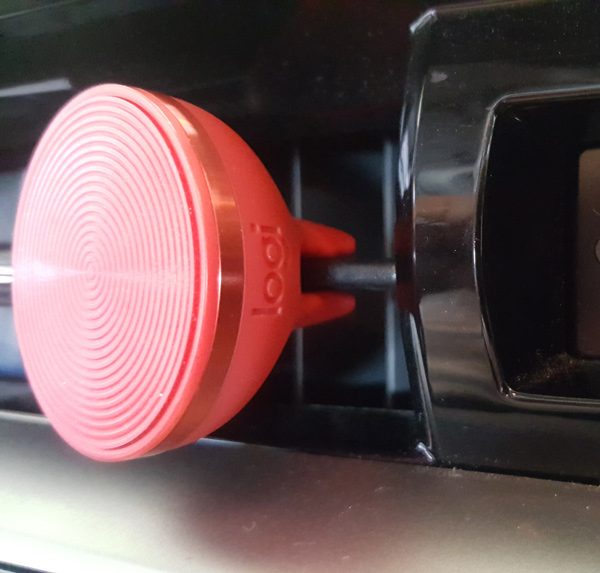 Finally, you have to attach the ZeroTouch to either your dashboard or the car vent in your car.  I got the car vent model, and I can tell you that the gap between the rubberized fingers on the back of the ZeroTouch is very small, and it took quite a bit of force to get it attached to my car vent.  I had to use both hands, but that isn't a negative to me because that means there is no way it will ever just fall off the vent.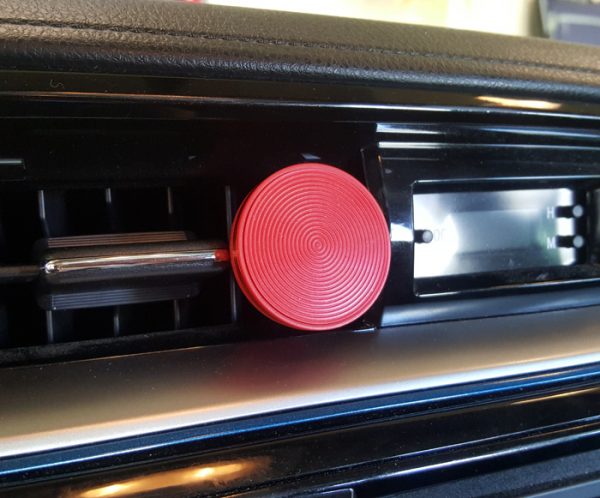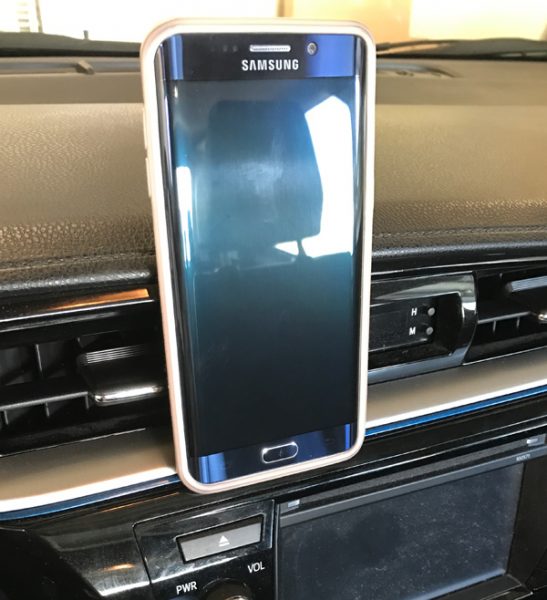 What I liked
As mentioned, the ZeroTouch only works with Android phones which is good for me, but not so good for iPhone users.  I feel sure a ZeroTouch for you is in the works though.  Connecting your phone to the ZeroTouch requires almost zero effort. (See what I did there?)  The magnet inside the ZeroTouch snaps quickly and easily to the metal pad adhered to the back of my phone.  And removing it is just as easy.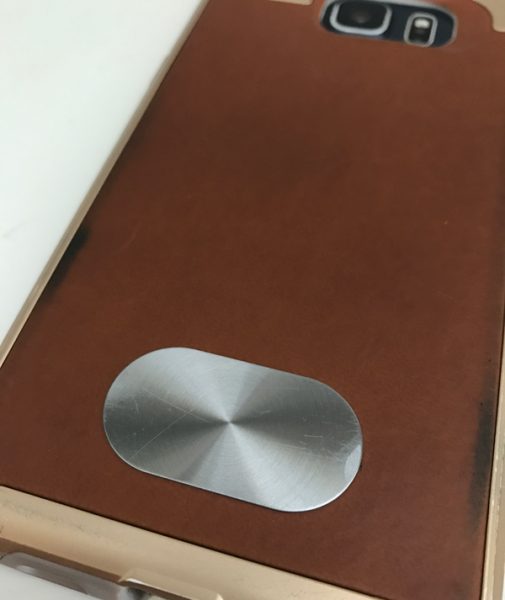 The app has big letters and drop-down menus, and lots of white space.  It is pretty intuitive and easy to setup.  There are options for setting the speed of the voice, the gesture that you use to activate the app, and how long the prompts are that are used to interact with you while using the app.
I liked how Amazon Alexa worked.  I will admit up front that I don't have any smart devices in my home, so I wasn't able to control any lights or security systems.  But I still used Alexa to give me weather updates, read my news, order Starbucks, and more.  Basically, anything that Alexa can do for you at home, you can do in the car.  Which is pretty nice.  I can see the power of controlling things in the house before you get home or if you forget to set something.  The ZeroTouch car mount can do those things for you, so if you are an Amazon Alexa user, this car mount will be pretty sweet for you.
I liked how the app read my text messages to me and allowed me to send a response simply by speaking.  The vast majority of the time it worked just great.  It took me a little time to learn how to make myself understood, but I had to do that with Google's voice service as well.  The ZeroTouch shines in this area of reading and handling text messages and emails.  It provides a truly hands-free experience in this regard, which is great if you want to use your phone while you are driving.  I would often turn this off if I had other people in the car though because I didn't want the phone reading texts and emails to everyone in the car.  And you also have the option in the settings to automatically respond to texts and emails with a message to tell folks you are driving and will contact them soon.  That's pretty neat too.
What I didn't like
Some folks have complained that the ZeroTouch doesn't charge your phone like some other car mounts, but that doesn't bother me.  I am not crazy about the fact that the adhesive metal pad is pretty much a one and done setup.  It isn't coming off your phone/case, which isn't going to bode well for resale value.
I experienced some spotty performance with the app voice prompts.  For example, there were random times when I would ask it to play Pandora and the app would respond that Pandora wasn't supported when clearly it is.  I would reboot my phone and it would start working again.  Same thing with Spotify, so maybe it has something to do with just music apps, I don't know.  I will also say that as an Android user, it is pretty easy to become spoiled with the various ways that Google is integrated with the phone, including their voice search.  The voice recognition with the ZeroTouch just isn't as robust or easy to use as Google's.
In my daily use of the ZeroTouch for over a month, it has been my experience that my battery performance suffered greatly when I started using ZeroTouch.  The Bluetooth inside the ZeroTouch as a low-energy Bluetooth 4.2 radio, and yet it is killing my battery all day.  I found myself having to charge my phone multiple times a day.  When I uninstalled the ZeroTouch to test out my theory, my battery life no longer suffered like it had been.  I have always left my Bluetooth on 24-hrs a day because I use a Bluetooth headset all day, but I saw a noticeable performance hit to the battery after I started using the ZeroTouch.  Maybe because my phone was constantly searching for the ZeroTouch all day, I am not sure.
Probably the main thing that I don't like about the ZeroTouch has to do with how you activate the voice recognition.  You can't just speak out loud "Ok Alexa" and then Alexa responds.  You have to wake the app first by waving/holding your hand in front of the proximity sensor in the upper left corner of the screen.  Nothing happens until you do that.  Then the app prompts you and you tell it what to do.  The waving my hand in front of the screen is a little awkward when you are driving, but that isn't really why I dislike it.  The reason is that for Android users we spend a great deal of time swiping down from the top of the screen to pull down the window shade to interact with notifications.  When you use your right hand to do that while driving, you invariably swipe your finger near the proximity sensor, activating the ZeroTouch app.  I have lost track, literally, of the number of times that I have had to say "cancel" to the ZeroTouch voice prompt because I didn't mean to activate it.  It is driving me bananas.  And before you comment, yes, I have tried to train myself to not do that.  Trust me, I've tried.
The bottom line
I love the low profile and ease of use of the ZeroTouch.  The app is easy to use and has many features.  I also love the Amazon Alexa integration.  That's where the strength of this product really shines.  Folks who are already Amazon Alexa converts will get some immediate benefit from this car mount even though it is $60, which is expensive for a car mount.
But for those of us who haven't gone all-in with Amazon Alexa, I don't think there is enough here to compel you to need the expensive ZeroTouch.  The voice control, while you are driving, is robust, and for some folks that may be enough to justify the cost and the learning curve.  But for me, the battery performance hit and the false-positives I get every time I try to use the pull-down notification tray will probably cause me to go back to my Kenu Airframe.  If/when I get my Amazon Alexa device at home, and I start automating my home, I could see myself changing my mind.  Amazon Alexa is pretty awesome.
Updates 11/27/17
I wasn't crazy about this car mount, but it does have some pretty great features if you are an existing Amazon Alexa user. I no longer use this car mount not really because I dislike it so much, because I don't. It is really because I simply love my Kenu Airframe car mount too much!
Source: The sample for this review was provided by Logitech. Please visit their site for more info and Amazon to order.
Support The Gadgeteer
:
The Gadgeteer is supported by readers like you! If you buy something through the links on our site, we may earn a small affiliate commission. Thank you! Learn more.
Product Information
Price:
$59.99
Manufacturer:
Logitech
Retailer:
Amazon
Requirements:

An Android phone with a cellphone data plan, and Bluetooth.

Pros:

Ease of use/setup
Outstanding Amazon Alexa integration
Robust hands-free voice integration and features

Cons:

Proximity sensor false-positives
Expensive
Battery performance suffered