We use affiliate links. If you buy something through the links on this page, we may earn a commission at no cost to you. Learn more.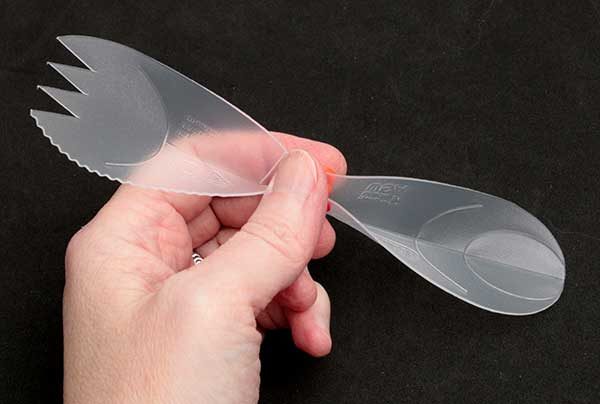 If you've ever found yourself in a situation where you have some food, but no spoon, fork, or knife to help you eat it, you might want to consider adding the Unitensil from Folditflat to your arsenal of EDC tools.
What is it?
The Folditflat Unitensil is a 3-in-1 reusable and foldable eating utensil that has a spoon, fork and a knife all in one piece of cutlery.
Design and features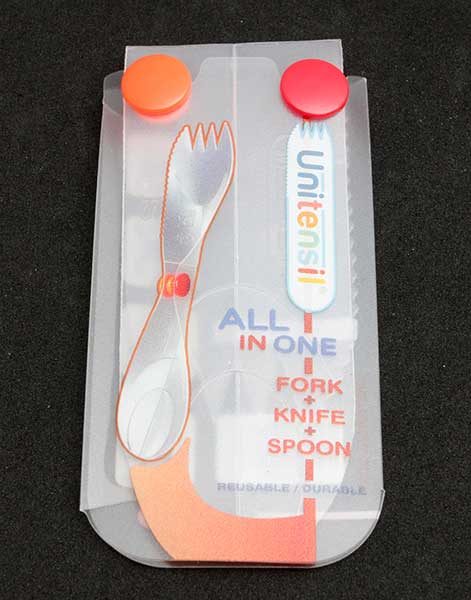 The Unitensil (I don't even want to try to say that three times fast), is a lightweight alternative to the spork. It offers the same features as a spork, with a spoon, fork, and knife, but it folds up into a handy flat package that can be easily carried in a pocket or gear bag.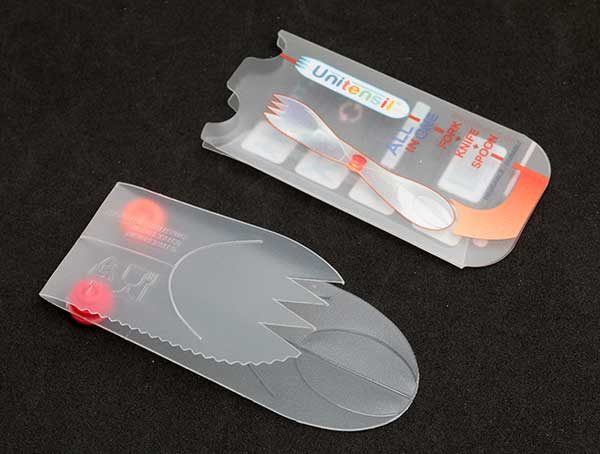 The Unitensil is made of food grade polypropylene which is BPA phthalate and lead-free. It's also recyclable (#5) and dishwasher safe.
Using the Unitensel



To use the Unitensil, you just remove it from the protective sleeve, unfold it, and snap the center together. The snap closure is very strong and will not unsnap on its own.
Once it's snapped, all that's left to do is eat!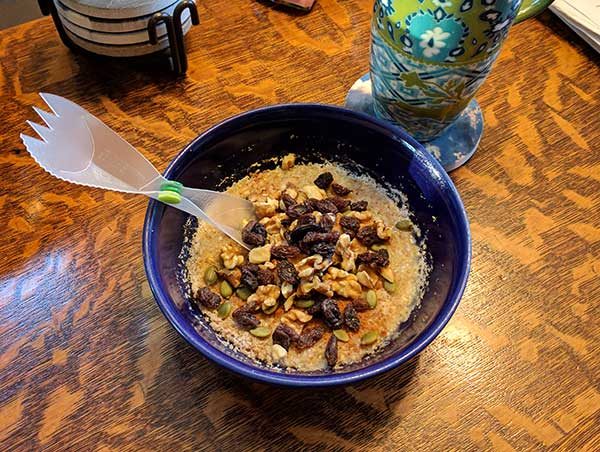 I tested the Unitensil with a variety of foods like my morning steel cut oats that you see above.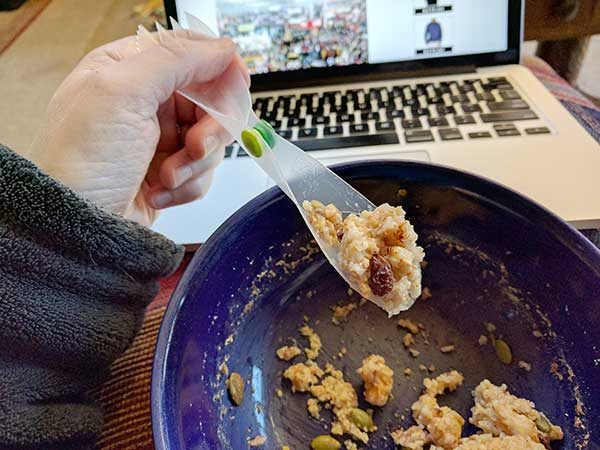 This eating utensil worked fine as a spoon. It wasn't as "comfortable" as using a regular spoon due to the way you have to hold it, but that wasn't a big deal.
Sometimes the oatmeal would get wedged in the slot near the snap, which was a little hard to dislodge without some tongue contortions.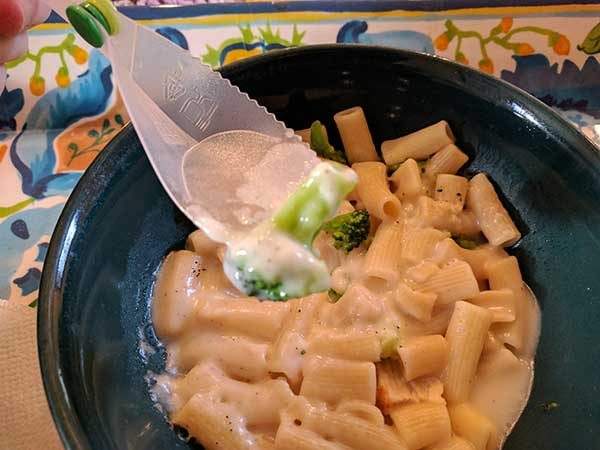 I also tested the Unitensil as a fork with a pasta, broccoli and chicken dish. The fork worked fine at spearing the soft noodles and broccoli. I had a little trouble with the chicken though, especially cutting larger pieces using the serrated edge of the fork because it's really awkward to try to cut a piece of meat with just a knife when nothing is holding the meat.
I realized immediately that the Unitensil is for right handed people. I'm left handed. When I went to try to cut a piece of chicken, The serrated edge of the knife was along the top edge of the fork instead of the bottom edge. So I had to switch to holding the Unitensil in my right hand which made cutting even more awkward.
I also tested the Unitensil's spoon eating soup. It worked fine with thick soups, but for thin soups, the broth could travel backward down the handle under the snap to the other end of the utensil when I  would lift the soup to my mouth if I wasn't careful.
Final thoughts
I think the Folditflat Unitensil works pretty well as a travel spoon and fork. Is it perfect? Nope. But you're not going to care if you're hungry and need a tool to get food in your belly. And although I'd probably prefer using a spork, the Unitensil is lighter weight and smaller than a spork, so it's a slightly easier to add to your EDC. I've added the Unitensil to my EDC for my next oops-I-need-a-spoon moment.
Source: The sample for this review was provided by Folditflat. Please visit their site for more info.
Product Information
Price:
$21 for a package of 6 which includes shipping
Manufacturer:
Folditflat
Pros:

Lightweight
Small enough for a pocket or bag
Easy to use

Cons:

Not great for thin soups
Not optimal for lefties when using the knife