We use affiliate links. If you buy something through the links on this page, we may earn a commission at no cost to you. Learn more.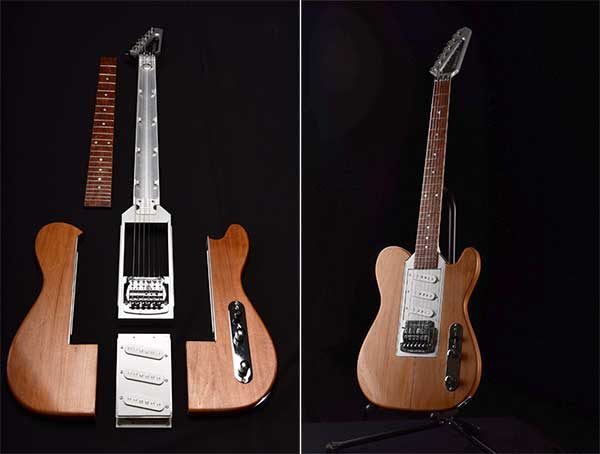 A lot of people who enjoy playing guitar for fun and profit don't just own one instrument. They are always seeking something new, better and different. The problem is that owning multiple guitars takes a lot of money to buy them and a lot of space to store them. Somnium guitars look like they could be an interesting solution to the musician who likes to switch things up but doesn't have a lot of room to store several different instruments.  
Somnium guitars have a unique design that easy updates without needing any tools.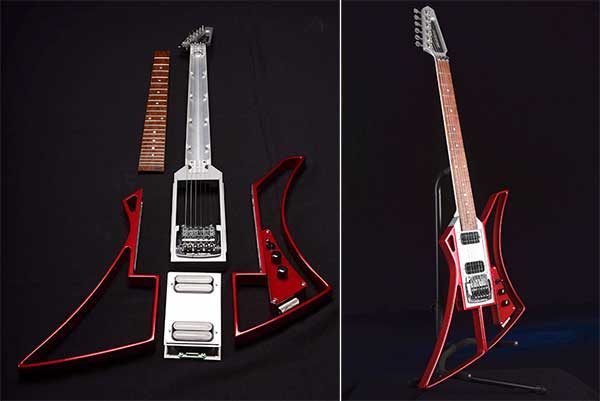 Their electric guitars feature an aluminum frame that incorporates the neck and headstock. Additional components like fretboards, pickups, and body sides can be attached to the frame to create the full guitar.
If you get tired of the Telecaster look and sound, just remove the sides and pickup modules and replace them with a flying V style body and humbucker pickups.
Somnium showcased their reconfigurable electric guitars in January at the 2017 NAMM show in California. As of right now, they aren't selling these instruments, but they are supposed to become available this summer. Somnium Guitars website doesn't list many details, but a post on their Facebook page says that they are planning on offering wood neck models for less than $1000 and aluminum versions for around $1500.