We use affiliate links. If you buy something through the links on this page, we may earn a commission at no cost to you. Learn more.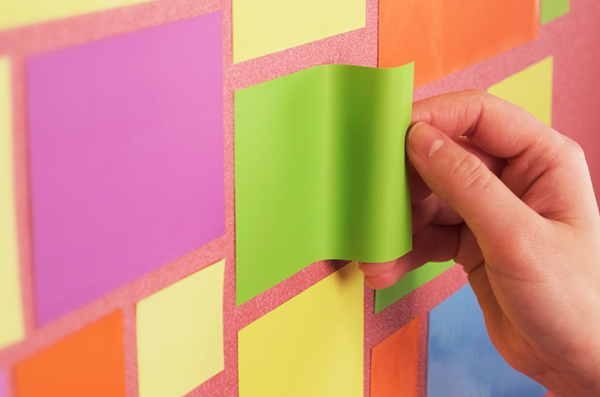 The evolutionary cycle of the Post-It note has remained pretty stagnant since they rolled out to the public back in 1979. Other than the addition of different sizes and colors, the sticky notes haven't changed much in the past 37 years. Tesla Amazing's Magnetic Notes are the next step in sticky notes because they don't use the low-tack adhesive that Post-It notes use. The Magnetic Notes use static to stick to any dry smooth surface and they aren't even made of paper. They are made of polypropylene film. Magnet Notes are double-sided. The colored side has a normal writing surface, and the back side is dry erasable like a whiteboard. Ok here comes the bummer… Magnet Notes aren't available in here in the US. At least not yet. Right now you can only find them in Singapore with prices start at S$4.50 (about $3.30 US) for a pack of 100 sheets. For more info visit magnetic.sg
Update, they are available on Amazon for $3.49 – $8.80 depending on the color.