We use affiliate links. If you buy something through the links on this page, we may earn a commission at no cost to you. Learn more.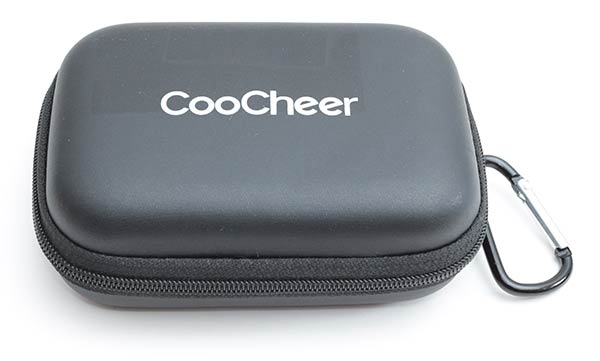 Dedicated point and shoot cameras (and maybe even DSLR cameras) aren't nearly as popular as they were before smartphones came on the scene. Now we mainly use our phones to take pictures because they are always with us and are smaller and lighter. But with smartphone cameras come some drawbacks like the lack of a wide angle lens or great macro capabilities. The Coocheer Fisheye Camera Lens 3 in 1 Kit is an inexpensive way to add these features. Let's see if this kit is worth buying.
What is it?
The Coocheer Fisheye Camera Lens 3 in 1 Kit is a small camera accessory kit for most smartphones including iPhones and Android phones. It includes a fish eye lens and a combo wide angle / macro lens. The lenses are designed to screw into a spring loaded clip that easily attach it to your phone.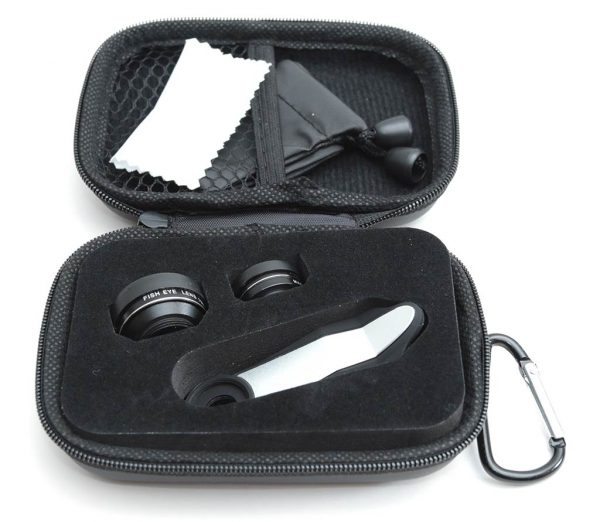 What's in the box?
Zippered storage case
Draw-string pouch
Clip
Fish eye lens with cap
Wide angle lens with cap
Macro lens
Polishing cloth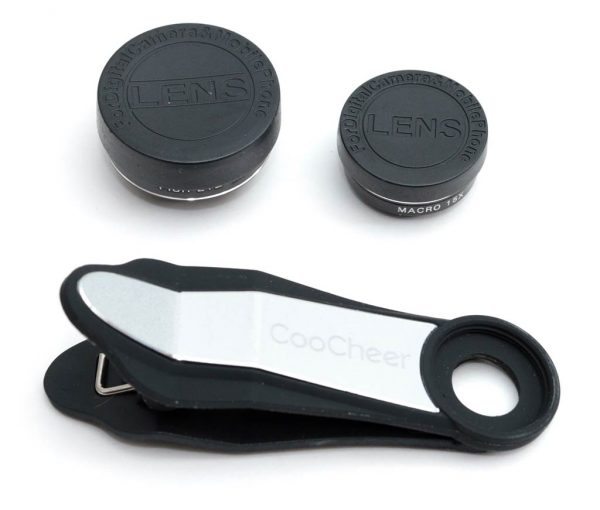 Design and features
The Coocheer kit has a spring loaded clip with a threaded socket on one end. To use it, you just screw in one of the included lenses and then clip over your phone's lens.
Note that the wide angle lens can only be used with the macro lens. The two lenses screw together to form one wide angle lens.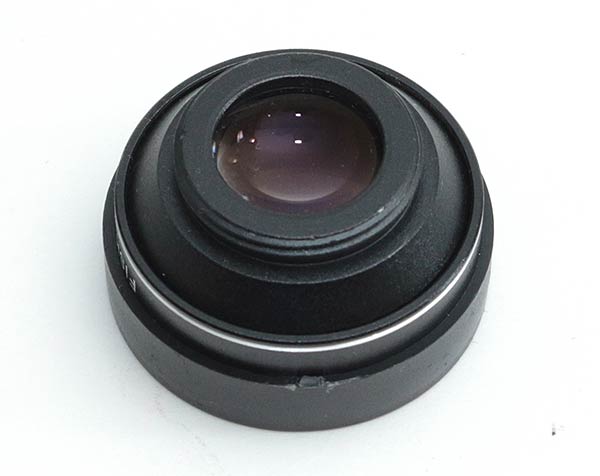 The lenses are made of glass surrounded by a metal body with threads on one side. You get:
Fish Eye Lens: Magnification: Up to 198 degrees; Dimensions (main body): 25 x 14mm
Wide Angle Lens: Magnification: 0.63X Wide; Dimensions (main body): 20 x 6mm
Marco Lens: Magnification: 15X; The shot distance is between 10-23mm; Dimensions (main body): 20 x 6mm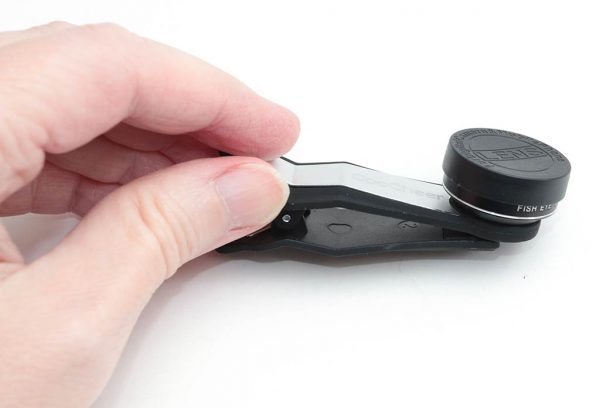 The fish eye lens and the combo wide angle / macro lens come with a cap that protects one side of the lens, but they don't come with a cap to protect the opposite side of the lens.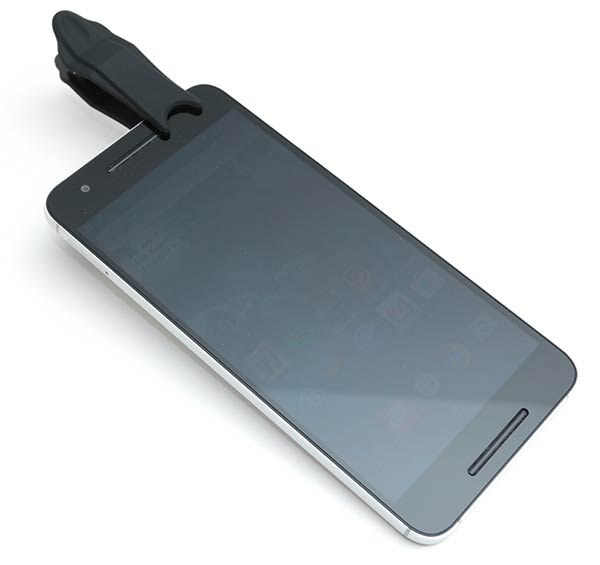 To use a lens, you screw it on to the clip and then open the clip by squeezing it so you can place it over the phone's built-in camera lens.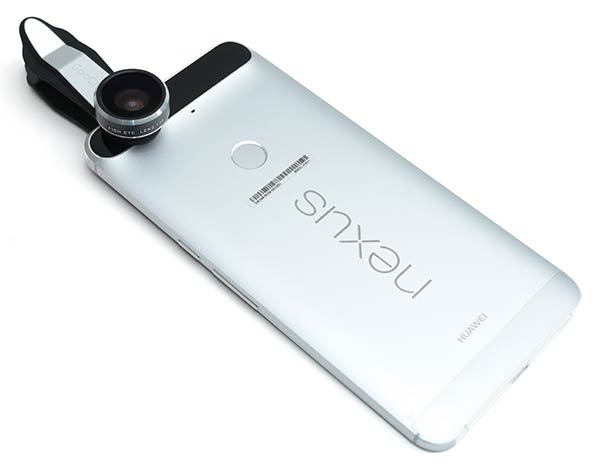 The plastic clip has strong jaws, so it won't fall off the phone. The clip is made of plastic, so it should not scratch your phone's finish.
I tested the Coocheer Fisheye Camera Lens 3 in 1 Kit with my Nexus 6P.
Photo examples
I spent a whole afternoon taking test shots with and without the Coocheer lens kit. The easiest lens to use was the wide angle. It also took the best images. I didn't find the fish eye or micro lenses very useful. The fish eye is basically just a wider angle version of the wide angle lens, but it causes the resulting images to look like a vignette. I'd rather just use the wide angle lens.
As for the macro lens, it does allow you to take extreme close up images, but capturing focused images is almost impossible because you have to be very close to your subject to focus. Any slight movement with the phone or the subject will cause the image to be out of focus.
Final thoughts
There's only one lens from the Coocheer Fisheye Camera Lens 3 in 1 Kit that I think is useful, that's the wide angle lens. The macro lens is just too difficult to use without a tripod, and the fish eye lens isn't something most people would use very often. For the price of this kit, I can't complain that much though. If you're a smartphonographer, you'll probably have fun using this kit. At least for an afternoon.
Source: The sample for this review was provided by Coocheer. Please visit their site for more info and Amazon to order.