We use affiliate links. If you buy something through the links on this page, we may earn a commission at no cost to you. Learn more.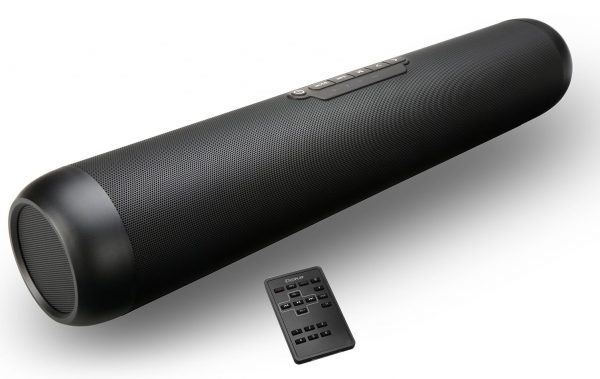 Every so often a product comes out that sounds in theory like a great idea but in practice it unfortunately falls short. Soundbars have been a staple ever since LCD TV's replaced plasma TV's. Why? The sound quality on LCD TV's are terrible due to their ultra thin design. When I first read the details of the Ideaplay W207 soundbar, I was initially excited and anxious to give it a whirl. On the surface, it looked like it was the Swiss Army Knife of soundbars. It not only is a soundbar but a music player as well using a variety of connectivity options.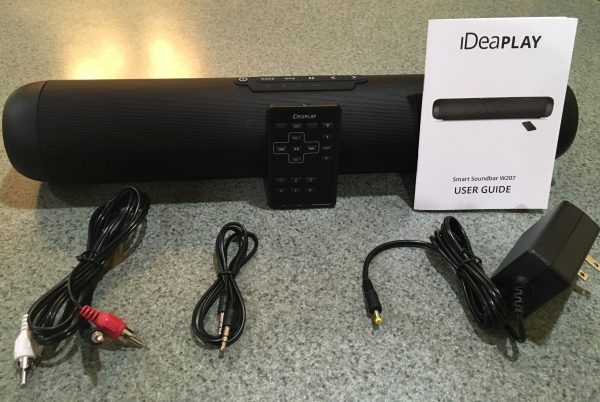 In The Box
Soundbar, RCA patch cable, 3.5 mm audio cable, AC adapter, IR remote, and instruction manual.

This soundbar has multiple ways to connect and listen. You can directly connect it to your TV or other audio source using the enclosed RCA patch cables or 3.5 mm audio cable. You can connect using Bluetooth using the Idea Home app (More on that later), or you can connect using Wifi.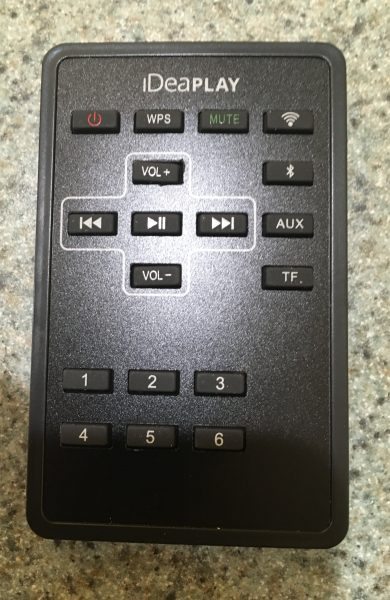 An infrared remote is included to give you the wireless control. Unfortunately, the remote range was woefully inadequate and could not even reach the 10 feet distance from my recliner. A better choice would have been to use RF technology.  The remote isn't a deal-breaker though as you can use the mobile app to control this device.
Connecting and configuring the soundbar was relatively easy. You first must download the Idea Home app at the Apple App Store or on Google Play. The app walks you through connecting to your home Wifi and connecting Bluetooth is no different than connecting any other Bluetooth device.  One minor complaint though is when you power on the unit, it defaults to Wifi even if that is not your preferred mode. You must toggle to Bluetooth (my preferred mode) each time if you don't want the default Wifi mode. Another annoyance is the audio prompts, "Power On", "Power Off", "Bluetooth mode" will bark at you and unfortunately, there is no way to turn these off. And they do become quite annoying after a while. The app itself is simple to use and very intuitive. Similarly to SONOS but nowhere near as complete, it allows you to add some popular music services like Pandora, Spotify, Tune-in, and IHeartradio. Using the app was simple enough after you are connected. it has standard play/pause, skip, and volume controls.

External connections can be added the back of the unit has standard RCA jacks, a 3.5 mm jack, a TF card slot, and a jack to add a sub-woofer. Like Sonos, you can also add additional speakers and connect them together through your Wifi network.
Summary
I really wanted to like this device. It had all the bells and whistles I could want but there was one main reason why I didn't love it. The sound. It's just not that good. It has a tinny sound with almost no bass at all. My TV sound actually sounded better with its internal speakers. When I plugged in my sub-woofer, it did make it sound significantly better but by no means is this anything close to high fidelity. Had the sound been better, I could live with the bad remote range, and the annoying voice prompts but unfortunately was not the case. Another limitation is that while the unit is relatively small, it does not have battery power for portability.
Source: The soundbar was provided by IdeaUSA. Please visit their website for additional info and Amazon to price check / order.
Product Information
Price:
$139.99
Manufacturer:
IdeaUSA
Retailer:
Amazon
Requirements:
Pros:

Many different ways to connect
Mobile app is intuitive and easy to use
Easy configuration

Cons:

Sound quality could be better
Poor remote range
Annoying voice prompts that can't be turned off.
No battery powered portability. Must be plugged in to an A/C outlet