We use affiliate links. If you buy something through the links on this page, we may earn a commission at no cost to you. Learn more.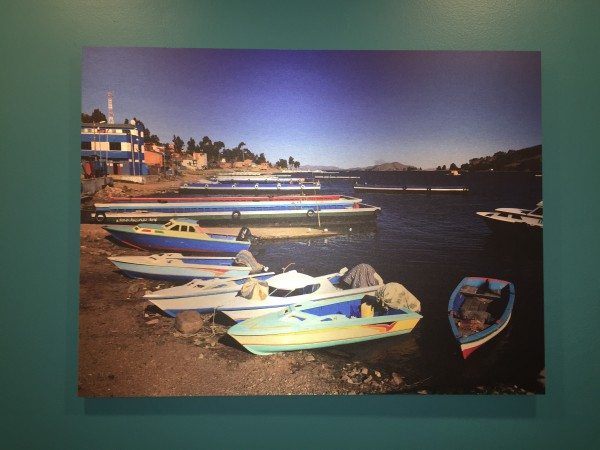 Whitewall Photo Lab is a full service photo lab that provide many of the same products as services that may be more familiar to you from other companies such as Shutterfly or Snapfish.
I was offered the chance to use a $100 voucher for Whitewall Photo lab and I jumped at the chance.  I am an avid photographer and my travel photos decorate all the walls of my office.  I have used these services with good results for books and calendars.  Whitewall focuses their energy and expertise on your photos.  You can't get your photos printed on a coffee cup or a toilet seat, but you can get a great print of your photos done in some styles and on some mediums that are not available at the big boys, (at least that I could find looking through their offerings).
DON'T MISS: Polaroid ZIP Instant Photoprinter review
I was like a kid in a candy store going through the options for prints on their website. First off, what print should I use?  I chose one of my recent photos of boats on Lake Titicaca in Bolivia.  Now how to have it printed.  On wood (yes wood!), mounted under acrylic glass, a traditional print, perhaps a UV Fine Art Canvas print, or a Thermal Sublimation Textile print…….Oh the choices.  These are all explained on the company's easy to use website.
After reading about their product, I noticed another category, metal prints. Now that was new.  I read about the options and chose a direct print on brushed aluminum.  Here is the description from the website:
"Your photo is printed directly onto brushed aluminum Dibond with a BUTLERFINISH® look. The result is eye-catching: The areas of the photograph that are white or very light are not printed, but instead take on the appearance of the brushed aluminum's surface. This new, exquisite presentation format is particularly suited to fans of modern architecture, graphic design, and technology, providing a new option for presenting their images effectively. This product stands out for aesthetic reasons, but the material is also extremely robust and durable. Whether inside or in covered outside areas, your work has the best protection against elements such as direct sunlight, extreme temperatures, and humidity."
Uploading my phone to the website and the ordering process was a total breeze.  I was impressed enough to even pony up an extra $30 for my 18×24 photo.  I had the print in about 10 days.  I could have paid more for faster delivery but that was not needed in this case.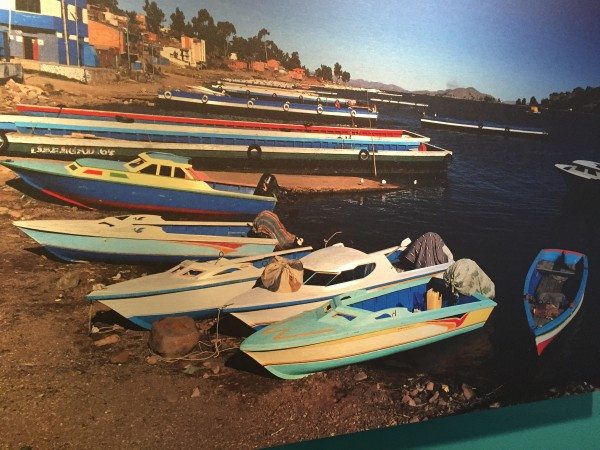 I apologize but it is very difficult to show the final result in a low resolution photo.  The result is unlike anything I have seen in photography.  The aluminum shining through the lighter parts of the photo has left many of my patients who have seen the photo commenting on how much they like it and noted the fact that "something is different about that photo".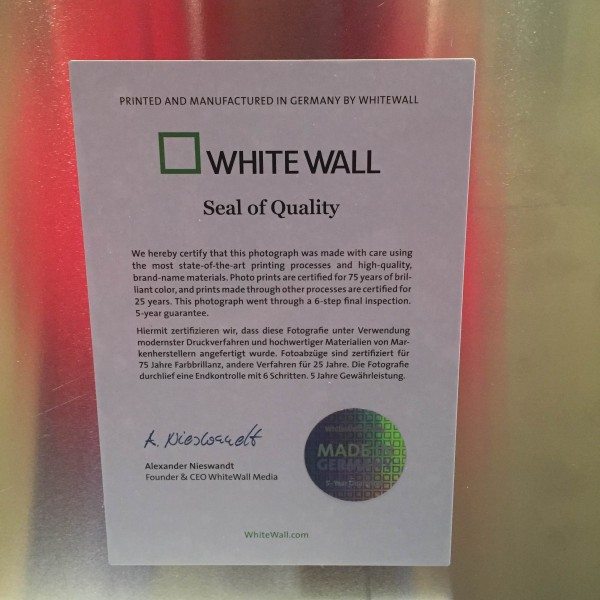 The photo is very stiff and about 1/8 inch thick.  You could probably use it to knock out an intruder should you need a weapon!!  Excellent hanging hardware is included on the back of the photo and made hanging the photo a breeze.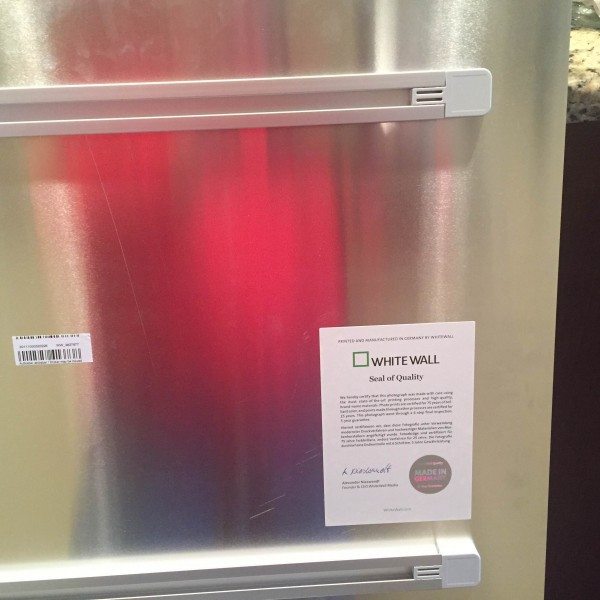 I simply used a couple of broadhead nails to hang mine.
I have a trip to Vietnam planned in March and I plan on having Whitehall print some of my 16×20 "traditional" prints for my office.  Perhaps I can report back on how these come out. They are running some specials now, and at the bottom of the home page is a $10 coupon you can use!
If you have taken some nice photos that you want printed beautifully and on an alternative medium, I would definitely give these guys a look-see.  I can only judge by a very small sample, but this place seems perfect for both the amateur and professional photographer.  They claim to print for quite a few professionals.  That does not surprise me.  I'm going to use them again!!
Source: The photo for this review was provided by Whitewall Photo Lab.  For more information please visit their site for more info.

Product Information
Price:
varies by product
Manufacturer:
Whitewall Photo lab
Pros:

Easy to use website
Unique options not found in competitors
very nice finished product

Cons: