We use affiliate links. If you buy something through the links on this page, we may earn a commission at no cost to you. Learn more.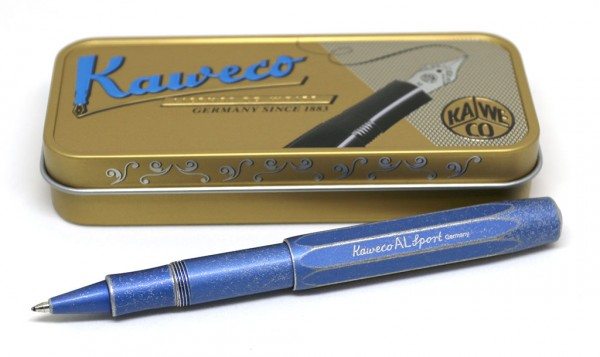 Kaweco might sound like a Japanese company, but it's really a German company. Kaweco has been making dip pens, fountain pens and other writing instruments since 1883. I don't really care for fountain pens, but I couldn't resist their AL Sport rollerball pen with a stonewashed finish that reminds me of an old pair of jeans. It might look comfy, but how does it write? Let's find out.
Note: Images can be clicked to view a larger size.

The Kaweco AL Sport is a uniquely designed pen that is only 4.2 inches long when capped. The body of the pen is made out of Aluminum and is available with either a black or blue distressed look finish. This pen is also available in other materials including plastic and brass.

When you unscrew the cap and post it on the back of the pen, the length increases to 5.2 inches.

As you can see from the image above, the Kaweco is about 1.25 inches shorter than a standard Bic stick pen. The diameter is larger too.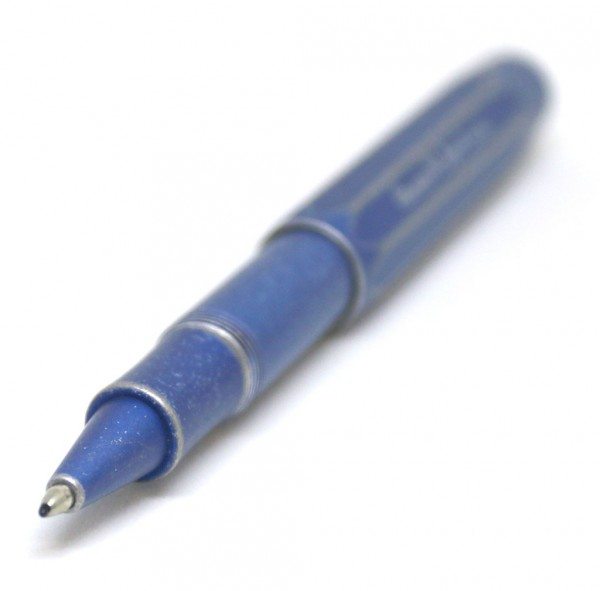 Besides looking good, the multi-sided cap prevents the pen from rolling off flat surfaces.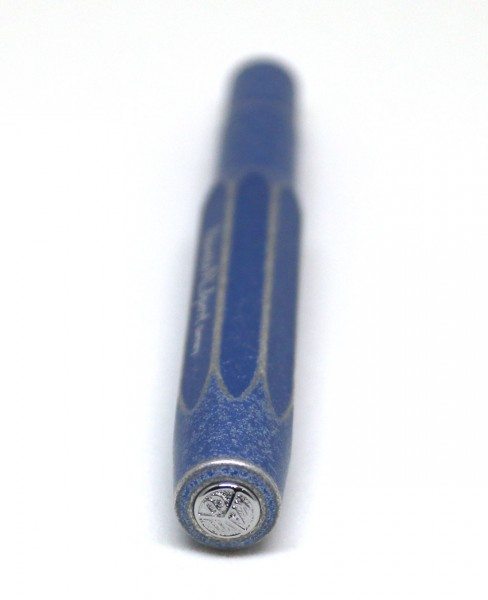 A metal Kaweco logo is attached to the end of the cap, which gives the pen a touch of bing without being gaudy.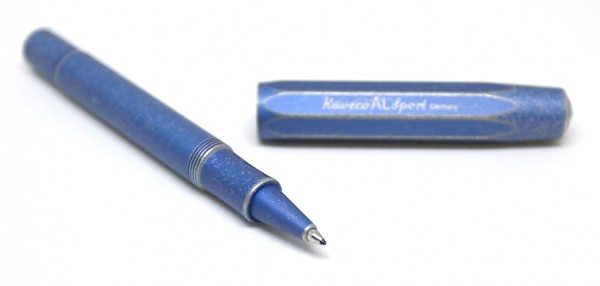 I really like the stonewashed / distressed finish on this pen. It makes the pen look like it's been well used for many years. It's also nice that you don't have to worry about scratching it since it already looks like it's been beat up.

Dissembling the pen is easy. The barrel unscrews to allow easy replacement of the refill. Not shown in the image above is a spring that goes on the tip of the refill. The spring keeps the refill from rattling around (although mine still rattles a bit) in the barrel. Kaweco makes their own refills, which is what came installed in the pen that was sent to me. I'm not a big fan of the Kaweco refill. The ink itself is fine. It dries quickly with no smearing for southpaws like me. But I noticed that the tip feels little scratchy when I'm writing. Finding Kaweco refills at your local Walmart probably won't happen, but after some Googling I found that you can use other refills with the Kaweco sport. Two of my favorites that will work with the Kaweco are the Pilot G2 and Signo 207. You do have to cut a little bit off the end of the refill so it will fit in the barrel. A X-acto knife is really all you'll need. I tried it with a somewhat used Pilot G2 refill and it worked great. It even solved the rattling issue that I had with the Kaweco refill.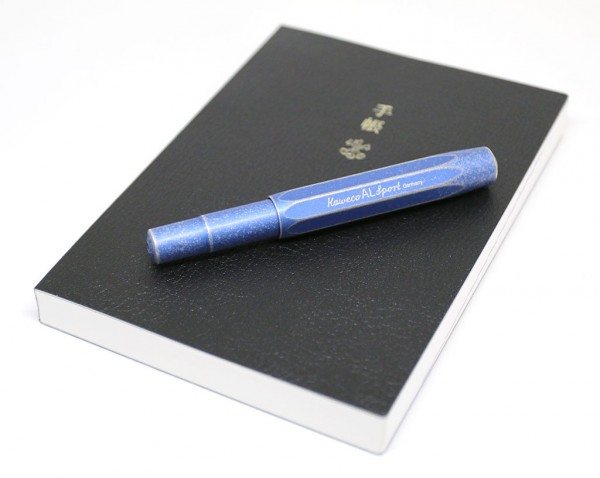 Writing with the Kaweco AL Sport is comfortable. The pen is light weight, so it doesn't tire your hand and the diameter is neither too big or too small. I like that the pen is more compact than other pens when the cap is screwed on. It makes this pen a nice EDC pen. The fact that you can use some other popular refills (with some modification), just makes this pen even more attractive to me. At $76, the price might be prohibitive to some people. But there are plastic versions of the Kaweco that are more affordable. When it's all said and done, the Kaweco AL Sport rollerball pen is a keeper for both looks and use.
Updates 04/26/16
This pen has become my go to favorite pen. I have it with me every day to use with my bullet journal. There's something satisfying about screwing and unscrewing the cap. I like that the pen is compact when I'm not using it and full sized when I am. Kaweco makes a fountain pen in the same style as the roller ball. The fountain pens are much easier to find that the roller balls, which makes me think I should buy a backup in case something ever happens to this one.
Source: The sample for this review was provided by JetPens. Please visit their site for more info.