We use affiliate links. If you buy something through the links on this page, we may earn a commission at no cost to you. Learn more.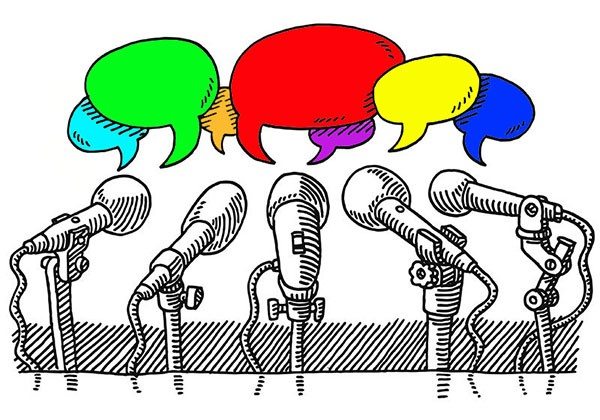 Eight years ago, I posted a handful of Gadgeteer Spotlight interviews with people behind some very well-known gadget brands. I had a lot of fun with those interviews and thought it was time to bring them back. To kick off the reboot of Gadgeteer Spotlight articles, I'll be interviewing Judie Stanford of Gear Diary. Those of you who have been visiting The Gadgeteer for a decade or longer will remember Judie because she was my gadgeteer partner in crime for six years before she left to start her own site. Let's learn some more about Judie, where and how she works, as well as some of her favorite gadgets.
1. What smartphone are you using right now and why?
Judie: I'm using a combo of the iPhone 6s Plus (yes, I upgraded from the 6 Plus like a loser fangirl, because I wanted the "better" camera and faster processor) and the Huawei Mate S — it's the best Android device I've ever owned.
Julie: I guess that means you are with AT&T or T-mobile then since the Huawei Mate S is a GSM phone? I agree that Huawei makes a great phone. I've been testing the Nexus 6p and think it's the best Android phone I've ever used. It's just so freaking huge!
Judie: I am indeed with AT&T. They had great coverage when I lived in San Angelo, and because I didn't want to jump ship when I moved to Eldorado (where my family's ranch is located), I hung in there — biding my time — and now we've got LTE in the country! For once my patience has paid off!
2. What computer are you using right now and why?
Judie: I use a combo of two; a 2015 13″ MacBook Pro and a 13″ Dell XPS. Since I don't have an office at the moment (hopefully it will be finished by mid-2016, I work at my dining room table. I need to be able to pick everything up and move it later in the day, so everything must be portable.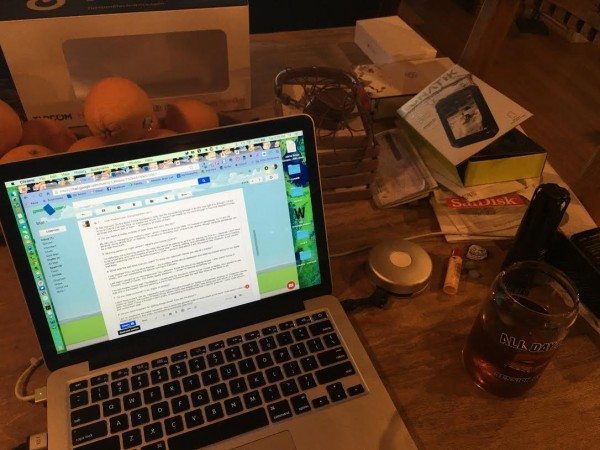 Julie: I also use the same computers! Although my MacBook Pro is a year older than yours. :o)
Judie: Why am I not surprised?! I was using a 2012 15″ MBP, so I waited a while before I upgraded and down-sized. =)
Julie: Ha! I had a 15″ MBP too. It's now Jeanne's
3. What is your favorite gear bag and why?
Judie: At the moment, it's the Booq Cobra Squeeze in gray, but it's not quite big enough (I do like how light it is, though).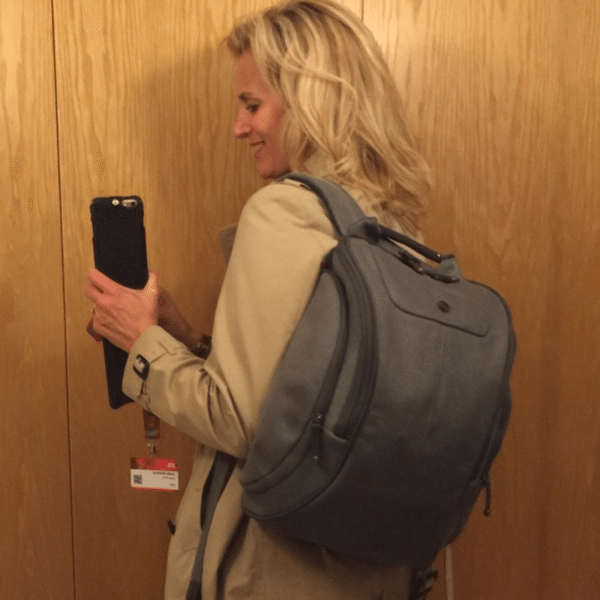 I'd like to try a Cote & Ciel Isar, Nile, or maybe the Rhine, but I haven't yet made up my mind enough to buy one. Maybe I'll order all three and return two of them — or possibly all three of them.
Julie: I don't think I've heard of that brand. I'm guessing that these aren't true gear bag brands, but more of a higher end bag maker?
Judie: I think Cote & Ciel is a little of both. I found out about them because they make a couple of laptop bags for Evernote (versions of their Rhine and Isar bags with an Evernote green strap); I thought they looked interesting, so I went and checked out the C&C site.
4. Do you have a hobby outside of Gear Diary and your day job?
Judie: My day job is managing my mother's ranch, which I have done since 1995.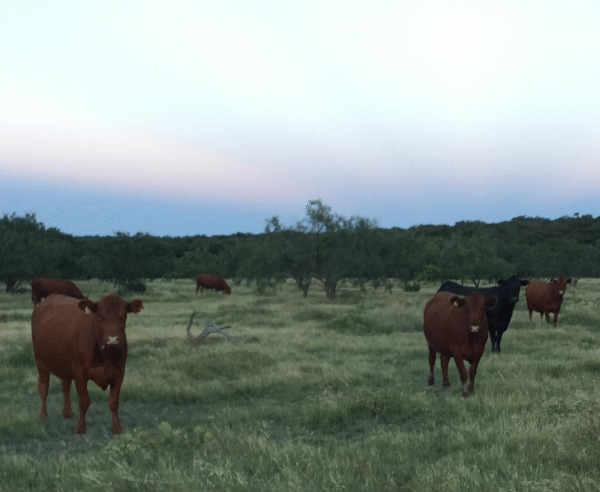 I'm hooked on genealogy, so if I am not working, doing family stuff (and there is a lot of that!), or reading, I'm usually on Ancestry.com; I have to be careful, though, because genealogy can be a real time-suck.
Julie: Have you ever watched the Who Do You Think You Are shows on TLC? If not, you must! They are a lot of fun.
Judie: I have watched a few episodes, but not as many as I'd like! I also just finished listening to Alan Cumming's autobiography on Audible, Not My Father's Son, which is woven around his experience doing that show.
5. Morning person or night person? What's your typical routine?
Judie: I'm definitely not a morning person! My ideal day would be getting up at 9 or 10, leaving my PJs on — because I don't have to be anywhere, and I don't expect anyone to come over — writing, editing, and ultimately ending up on the couch reading and then watching one of my favorite shows on DVR — going to bed about 2 am. My typical day, however, is not usually that easy.
Julie: That sounds pretty close to my weekend routine!
Judie: Great minds think alike! 😉
6. What was the last book that you read? TV show you watched? Movie you saw at a theater?
Judie: I just finished YOU, by Caroline Kepnes — it's a creepy thriller about obsession and stalking (helped along by our digital times), and I am anticipating the sequel coming in February.
Last night I caught up on Homeland and The Leftovers; those are two of my regular shows. I also watch Game of Thrones, House of Cards, The Strain (guilty pleasure) … and I know I'm leaving something out.
The last movie I saw at the theater was The Martian; I usually wait for movies to come out on iTunes or Netflix, but I wanted to see that one in the theater (worth it). We are planning a trip to San Antonio to see the next Star Wars at the IMAX in 3D.
Julie: Did you read The Martian by Andy Weir before you saw the movie? I read the book this summer and enjoyed it, but haven't seen the movie yet. I'm waiting for it to come on Netflix or DirecTV.
Judie: I did read the book first (it was excellent)! And I liked the story so much that I thought it would be fun to listen to it on Audible since I could get it for less than $3 (because I'd already purchased the Kindle version). Here's the thing … the narrator for the book was not at all what I expected after hearing Matt Damon's voice in the movie commercials. The narrator sounded all wrong (old, not quick on his feet at all — just wrong), so I couldn't get past the first chapter — even though I love the story. It was a total bummer. So then I went and saw the movie, and I loved it!
7. Do you keep a journal? If so, digital or analog?
Judie: I don't have a diary, per se. I generally push quick thoughts through on Twitter or Facebook, pictures on Instagram, places visited on Swarm; the combo of these things allows me to see exactly what I was doing and with whom on a particular date, but when I have a thought I can't share, or something is troubling me that I need to gnaw on, I write notes about it and revisit them later.
8. Do you have a system for getting things done? If so, tell me about it.
Judie: I am an obsessive list-maker because I like to know the general order of what needs to be done. That doesn't mean tasks always get done in that order, but everything eventually gets done.
Guilty secret: when it comes down to crunch time and I need to focus, I'll chew a Nicorette. It's a weird (and unhealthy, I know, I know) habit, but they allow me to zero in and get into a zone where I am completely efficient at almost every task at hand. Diet Cokes used to do that for me, but I gave them up last year. Anyone who knows me well knows that was a pretty amazing sacrifice.
Julie: I had to give up Diet Cokes early this year myself. I became very sensitive to the caffeine. I can't have any caffeine at all anymore. I still drink caffeine-free Diet Cokes or other caffeine-free diet soft drinks but not regularly.

Judie: I don't drink any soft drinks at all anymore, none. The only fizzy drinks I have now are the La Croix waters; grapefruit is my favorite. I didn't quit because of the caffeine, however, I did it because of the artificial sweeteners. My doctor told me that even though I wasn't ingesting any calories when I was drinking my DCs, my brain didn't know that they were sugar-free; as a result, I would find myself craving sweet things. So I quit them, and now I am as sugar-free and artificially sweetener-free as I can possibly be without being too nutty — I don't even put sweeteners in my iced tea — but I will eat an occasional cookie. 😉
Julie: You mentioned making lists, I have never been a list maker until recently. Now I'm using my own version of Bullet Journaling. It has really helped me get things done on a more timely basis.
Judie: I'll have to check it out!
9. What do you drive and why?
Judie: I just bought a 2016 Jeep Wrangler Unlimited Rubicon! I've wanted a Jeep since the late 80s, and when I needed a new vehicle, I decided to bite the bullet and get exactly what I wanted with every option I wanted. Here's something weird that I've discovered: dealerships don't usually have manual transmission models available! So, I factory ordered my Jeep. It was the first time I've ever done that, but the wait was worth it.
Julie: I did the same with my MINI Cooper. Yes, I finally got one… remember how much I wanted one all those years ago but couldn't afford it back then? I didn't want one with a sunroof. Apparently all MINI Coopers that come into the US have one.

Judie: Ha! They are such fun little cars; I'm sure that you are loving it!
Julie: It's my all time favorite car so far.
10. Do you have a favorite wallet?
Judie: I use a rotation of vintage sterling silver cigarette cases as my wallet; they can handle cards and folded cash, and I can slip them into a bag or I can tuck whichever one I am carrying into my back pocket. I found a super slim case on eBay that had my initials engraved! I like the idea that someone with my initials, probably long dead, carried it before me.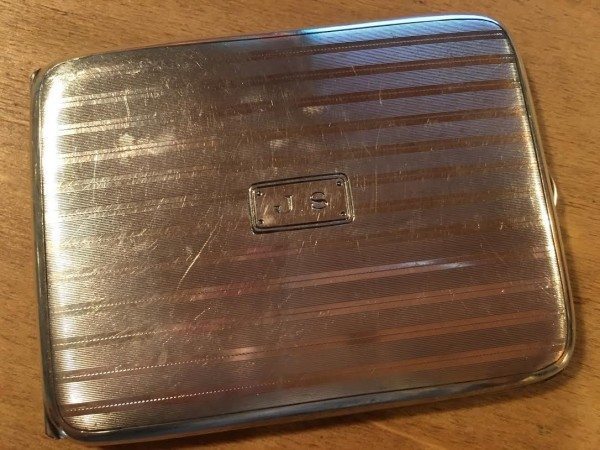 If I want to carry a smaller bag, I have a Chanel wallet on a chain that I love. It has credit and ID slots inside, it can carry my phone, lip balm, my keys, and a slim extended battery, and it can work as a shoulder bag, evening bag, or cross-body city bag; it's small but perfect.
11. Do you have a favorite pen?
Judie: For sure! The Uni-Ball Roller Grip Fine Point. I can't find them at any of our local stores anymore, so I order them on Amazon.
Julie: One of my favorite pens is the Uni-Ball Jetstream Alpha Gel Grip. Great minds almost think alike – again :o)
Judie: Ha! Why am I not surprised? =)
12. Where was the last place you went on vacation and why?
Judie: After attending IFA, I took the train to Prague and spent a few days there and then took the train to Vienna and spent a few days there. Prague was amazing and ridiculously inexpensive, and I want to go back for at least a week (or a month!).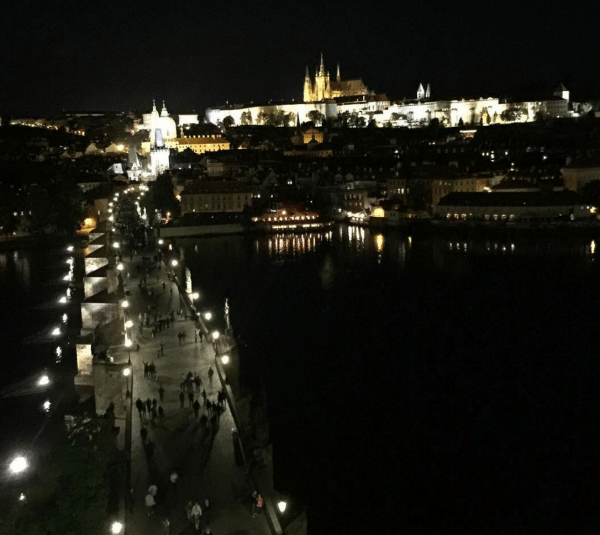 I went to those places in particular because I'd never been, they're picturesque, and they have a lot of history. I like exploring new places, feeling the local vibe, seeing amazing art in museums and cathedrals, eating new (and sometimes strange foods), and I jump at the chance to travel pretty much anywhere for work or vacation. But honestly? Now that I live at my family's ranch, I feel like almost every day is a vacation. As much as l love to travel, I love coming home even more.
Julie: I feel the same way. I like to go places, but I like being home even more.
13. If you could only have one gadget, what would it be and why?
Judie: I guess that would have to be my iPhone 6 S Plus; it's my communication device, camera, eReader, Audible player, MP3 player, connection to the rest of the world, and wow — haven't phones come a long way since you loaned me your Palm 7 so I could answer email while working at the Dallas Market?! =)
Julie: Wow, that's a memory from days gone by! I just spent 15 minutes going through my drawer o'phones. I was almost sure that I still had a Palm VII somewhere in there, but I wasn't able to find it. Oh well! :o)
Thanks for taking time to answer my questions. Let people know how they can keep up you.
Judie: Sure! You can read my reviews on Gear Diary, or keep up with my adventures and random thoughts on Twitter, Instagram, Google+, or Facebook.
This was fun; thanks, Julie! =)