We use affiliate links. If you buy something through the links on this page, we may earn a commission at no cost to you. Learn more.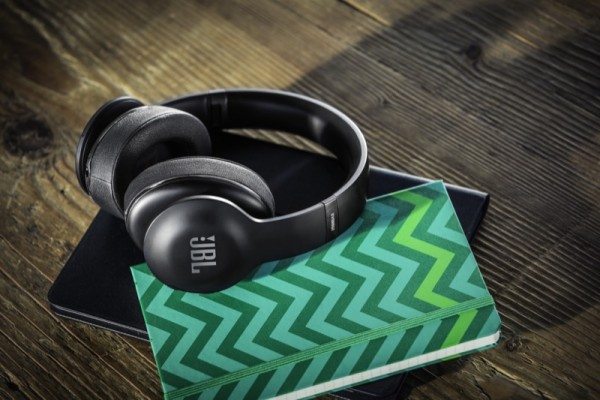 JBL has officially released the Everest series of wireless headphones, featuring five models of around-ear, on-ear and in-ear styles.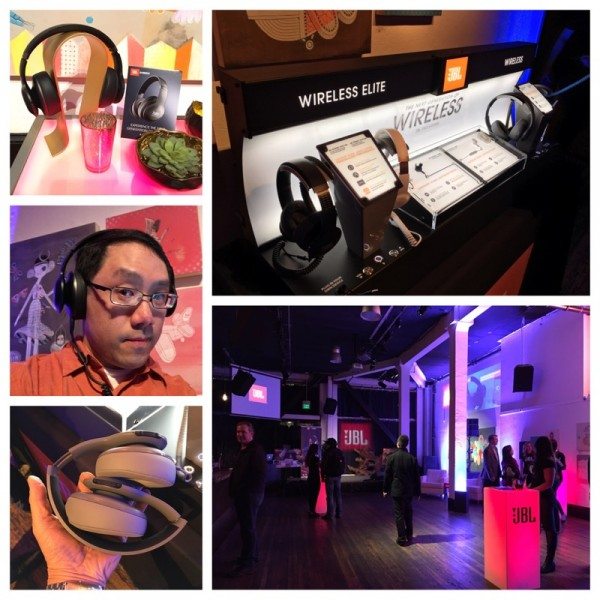 I attended the JBL launch event in San Francisco, CA and got a chance to see four of the models (the in-ear version was, for obvious reasons, behind a display).
The models are broken down into the Everest 700 (around the ear) and the slightly smaller Everest 300 (on the ear).  The in-ear model is called the Everest 100.
JBL Everest Wireless Headphones Series Feature Details:
BT 4.1: Connect to any Bluetooth-enabled device for amazing sound quality without the hassle of wires.
Legendary JBL Pro Audio: Experience the same elevated experience and incredible sound JBL has been delivering to concert halls, studios and living rooms for almost 70 years.
Best in Class Ergonomics These ear cups are carefully designed to fit all ears, and not just sit on top of them. This is achieved through extensive research on human ear shapes and anatomy, developing proprietary contoured ear cushions, and earpiece shapes.  As a result, listeners experience unprecedented comfort—allowing a longer, more enjoyable experience.
NXTGen ANC: For the first time, JBL combines the immersive experience of active noise-cancelling technology and allows control of the amount of ambient noise let in. Users have the power to balance awareness of their surroundings with the listening experience, with a simple press of a button.
TruNoteTM Auto Sound Calibration: Listeners will be blown away with the cleanest, most authentic version of music possible. TruNoteTM Auto Sound calibrates sound based on how ear cups fit around the ears, for a personalized audio experience.
ShareMe 2.0: Connect with any brand of Bluetooth headphone and share music, videos and games with friends – easily and wirelessly.
Auto Off: Experience greater simplicity and a longer battery life with the auto off feature which powers the headphones off automatically when not in use
My JBL Headphones App: Get even more control and personalization of your listening experience with this free App. Through your mobile device, you can create custom EQ settings, and access all other headphone settings and features.
The "Elite" versions feature the NXTGen noise cancelling and smartphone app control.
My initial take is positive.  They're solid, handsome, and comfortable.  Demo tracks sounded good, but I'll know more soon.  I'll be reviewing the flagship JBL Everest Elite 700 shortly.
JBL Everest Headphones are now available through Best Buy.  Prices start at $99 (Everest 100) and up to $299 for the Everest Elite 700.