We use affiliate links. If you buy something through the links on this page, we may earn a commission at no cost to you. Learn more.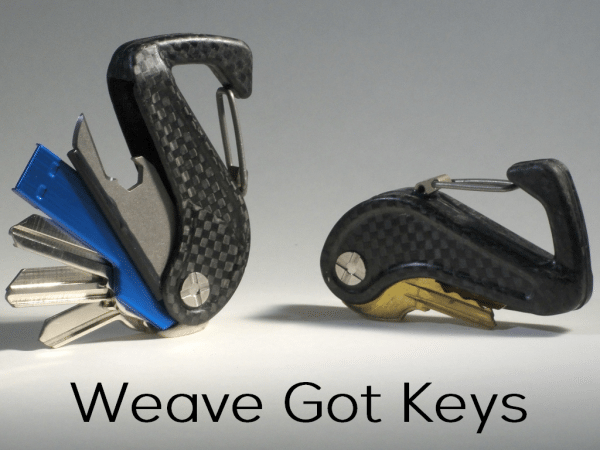 While I only have a few keys on my work keychain, I need to be able to access them quickly and easily. As it stands, they reside in the same pocket as my house and car keys. Whenever I need to get them, I find myself fumbling in my pocket, trying to determine which set of keys is which. I've been looking for a keychain that can hold my keys and easily attach to my belt loop. I was recently given a prototype of the Weave Got Keys keychain; hopefully this will be the gadget I've been looking for.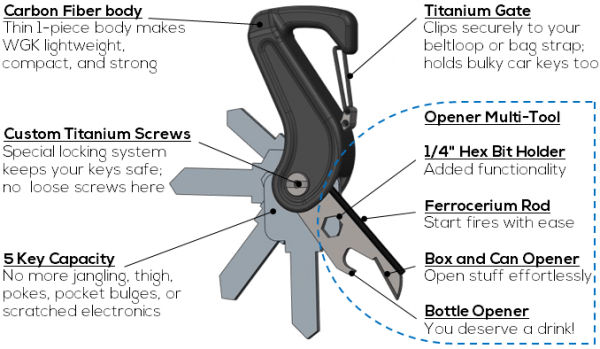 First of all, what is Weave Got Keys? Well, it's a lightweight, carbon fiber keychain that claims to be like no other. Weave Composites, the maker of Weave Got Keys, states the keychain is a one-piece, carbon fiber mold, capable of holding up to 5 keys. Additionally, it has a built-in, custom carabiner designed to fit belt loops. You also have the option to purchase a multi-tool that fits in with your keys.
It's pretty easy to install your keys. There is nothing more to it than unscrewing the two connecting screws, placing the keys into the holder, threading the screws through your keys, and screwing the screws back together.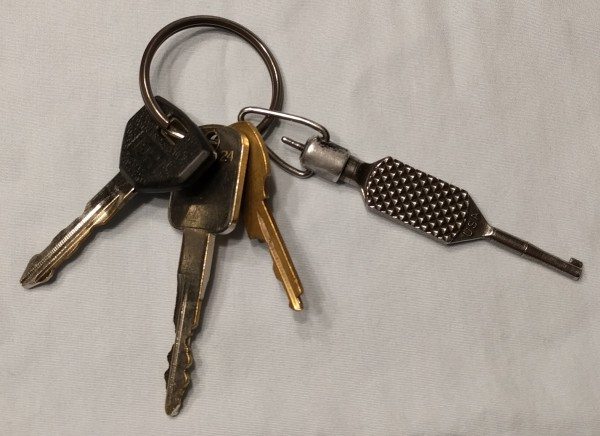 My work keys contain a Dodge Key, a Ford key, a mailbox key, and a handcuff key. I was hoping to place the 3 traditional keys inside the Weave and hook the handcuff key to the carabiner.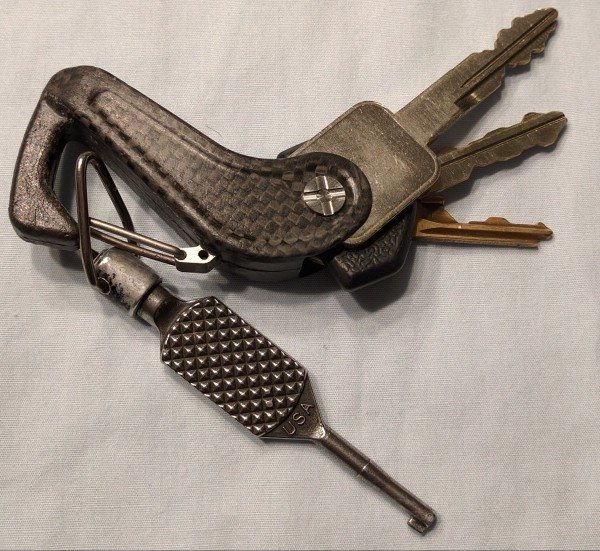 I inserted the keys, tightened the screws, and hooked my handcuff key onto the carabiner with ease.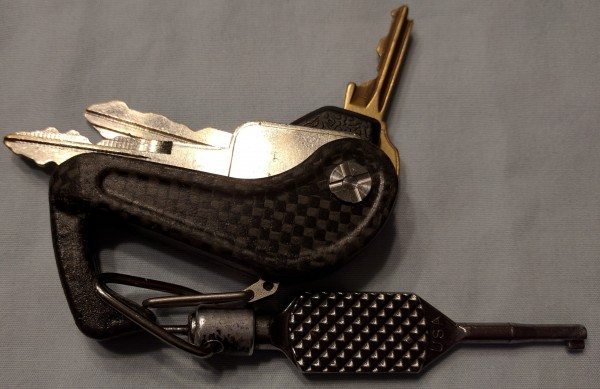 Unfortunately, the second I tried to close the keys, I realized they weren't going to fit into the Weave. Needless to say, I was pretty disappointed. In Weave's defense, their website doesn't say vehicle keys will fit – of course it doesn't say they won't either.
Since I wasn't going to be able to use my work keys, I figured maybe I could free up space on my personal keychain.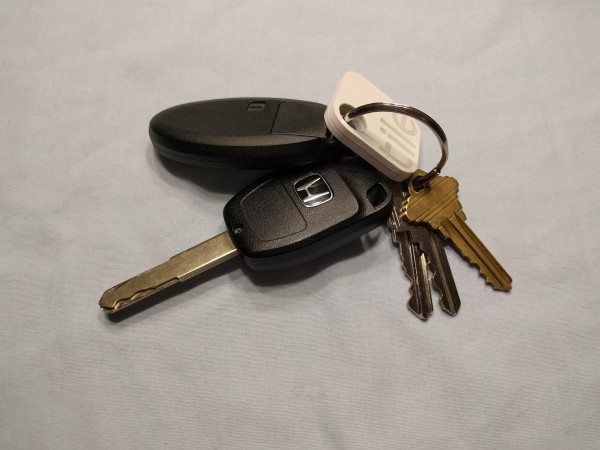 This is my keychain before using Weave. It includes 3 door keys, two vehicle key fobs, and a Tile key finder.
Like with my work keys before, my personal keys installed easily, but as you can see, the Weave actually makes my setup slightly more bulky.
I tried out this setup for about a day and didn't have any issues with it. At one point, I was wearing sweatpants while running errands, and enjoyed the fact that I could hook the keys to my waistband; it saved me from having unnecessarily bulky pockets.  Also, you are able to tighten the screws so that the keys don't fall out on their own, but are still easy to retrieve.
Before completing the review, I wanted to test the Weave's claim you could store 5 keys at once. I don't have 5 keys, so I used 4 keys and the multi-tool that Weave provided.
As you can see, the outermost key doesn't go in all the way. Additionally, it was very difficult to remove the other keys. Maybe if I was able to substitute a key for the multi-tool everything would have fit better, but as far as I can tell, 5 keys seems to be too much for the Weave.
At the conclusion of the review, I removed the Weave from my keychain and went back to my original setup. I probably would have continued to use it, but my wife has an even bulkier setup and asked to use it.
I really want to recommend the Weave, but the price is holding me back. $50 seems like a lot of money to pay for a keychain. If you have the money to spend, the Weave is a great keychain; it's unbelievably light and easy to use.
If you are interested in Weave, you can purchase one from its Kickstarter project page for $50. The anticipated delivery date is February 2016.
Source: The sample for this review was provided by Weave Composites. Please visit their site for more information.
Product Information
Price:
$50 ($75 with multi-tool)
Manufacturer:
Weave Composites
Retailer:
Kickstarter
Requirements:
Pros:

Lightweight
Easy Setup
Built-in carabiner

Cons:

Expensive
Too small for vehicle keys