We use affiliate links. If you buy something through the links on this page, we may earn a commission at no cost to you. Learn more.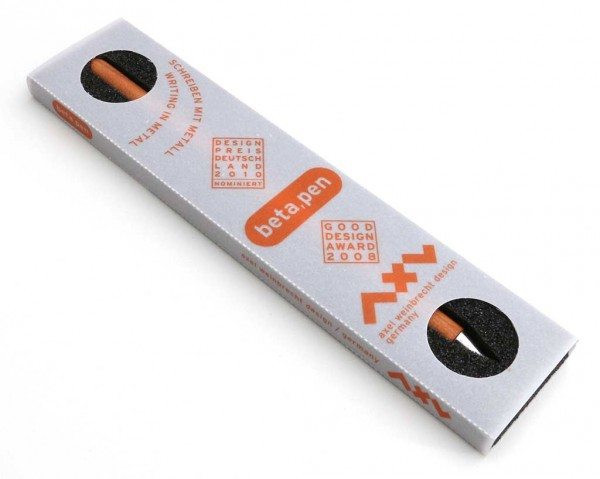 How would you like to own a writing instrument that never needed an ink refill or never needed its point sharpened? The Beta,Pen from German design company Axel Weinbrecht Design is such a writing implement. DadsGifts sent me one to try, so let's see if it's a novelty or a useful pen/pencil for your gear bag.
Note: Images can be clicked to view a larger size.

The Beta,Pen or as I'll now refer to it, the inkless pen, is available from DadsGifts in three versions. The Cherry version that you see above, a silver version and a black version.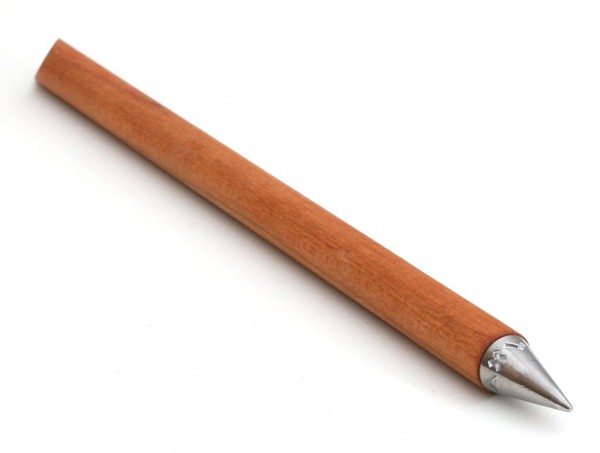 The shaft of the writing instrument is real wood that has been varnished. The nib or tip is made of a metal alloy that functions as a traditional pencil without needing to be sharpened.

The box that the inkless pen comes in has a warning sticker that says the tip contains lead and is not a toy for children. So keep that in mind.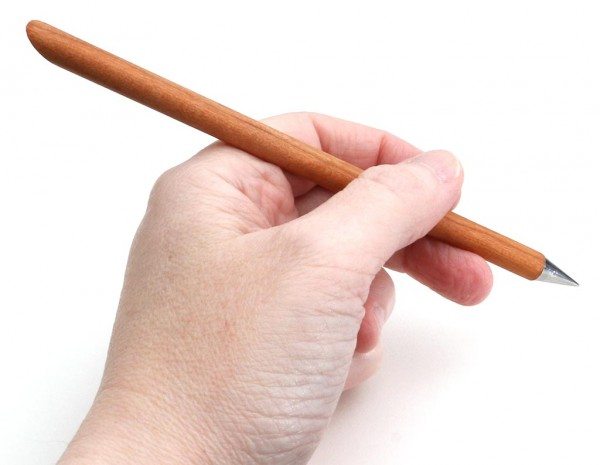 The inkless pen feels good in your hand, but has more weight on the tip end. It also has a tendency to roll off your desk.
But how does it write? I tried the inkless pen on different types of paper and found that while it writes like a pencil, it lays down a much lighter line than an ordinary pencil. In the image above, I've written on one sheet of regular typing paper placed on the hard surface of my desk. You can obviously see what I've written, but the lines are not as dark as a traditional leaded pencil.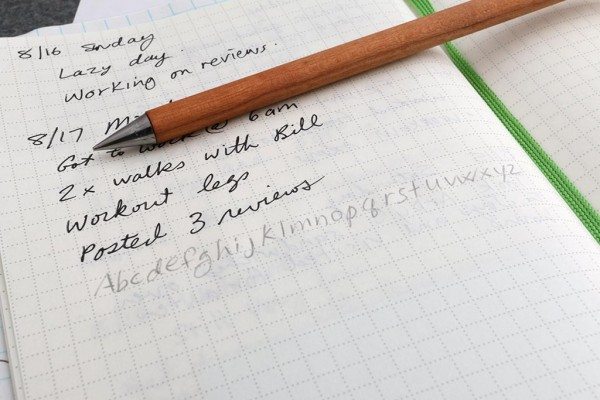 I also tried writing in my Moleskine journal which has thinner paper. The outcome was similar to the first test. The text above the inkless pen's test was written in ink.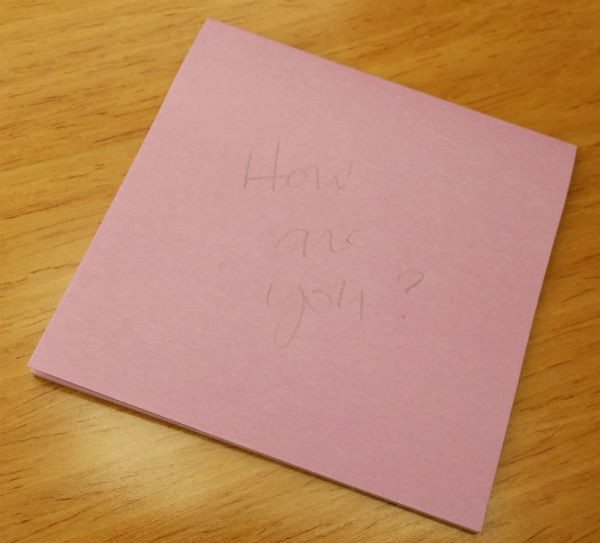 The inkless pen fared much worse when I tried it on a stack of Post-it Notes. The text was far less readable. I also noticed that regardless of which type of paper that I tested the pen on, the inkless pen's tip felt like it was dragging and sticking to the paper. It made writing with it feel sluggish and awkward.
It's also important to note that the marks left by the inkless pen can not be erased – at all.

Compared to a No.2 pencil and a mechanical pencil, the inkless pen loses when it comes to readability. When it comes down to it, the only advantage to using the inkless pen is that the "ink" does not smudge if you rub your finger against it. Unfortunately, that's the only good thing I can say about it. Using this writing instrument is not enjoyable and the price is crazy expensive at almost $30. You can buy a lifetime supply of No.2 pencils for that price and you'll be able to read what you write on any paper. Bottom line, skip the Beta,Pen inkless pen.
Source: The sample for this review was provided by Dad's Gifts. Please visit their site for more info.
Product Information
Price:
$28.95
Manufacturer:
Axel Weinbrecht Design
Retailer:
Dad's Gifts
Pros:

Doesn't require sharpening
Does not smudge

Cons:

Expensive
Doesn't write dark enough
Point drags and sticks against paper
Not erasable