We use affiliate links. If you buy something through the links on this page, we may earn a commission at no cost to you. Learn more.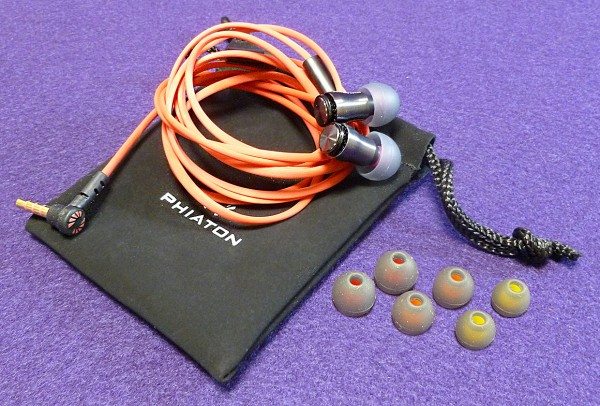 As earphones become ubiquitous in our daily lives for music on the go, it becomes more important than ever to consider sound quality. Are we getting the best sound for our money? Probably not. Is there better audio available than what we get from our stock ear buds that came free with our smartphones? You bet there is. In fact, there is an obscene number of earphone and headphone choices today in all price ranges. Many sound good, some sound great and others sound … well, not so good. Phiaton is an personal audio company you may not be familiar with, but you should be. This South Korean company makes components for other headphone brands as well as their own, so they know what they're doing. I've reviewed and liked both their Moderna MS 200 earphones and their very stylish and comfortable Bridge MS 500 headphones. Their new MS 100 BA Balanced Armature earphones are a departure for Phiaton—a welcome departure.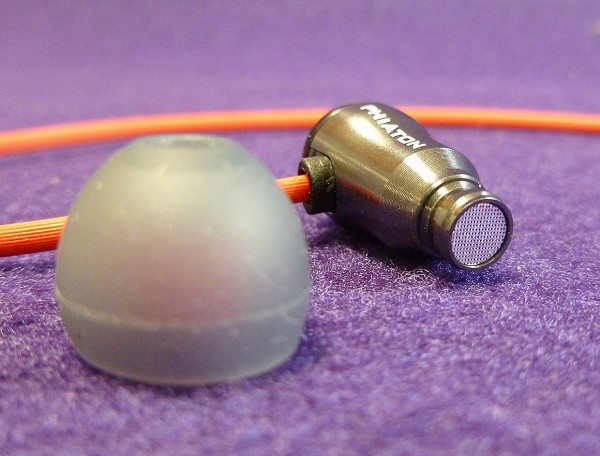 The MS 100 BA Balanced Armature earphones are a single armature speaker design, unlike Phiaton's dynamic speaker earphones. Dynamic speakers are much like a tiny version of a regular speaker in your ear. Balanced armature speakers are similar to speaker technology used in hearing aids. There are advantages and disadvantages to both kinds. Dynamic earphones are usually more forgiving and heavier in bass. Armature speakers are usually more accurate, but can be harsh if the music source is of a lower quality to begin with—in other words, not forgiving. Keep in mind that these are generalities; there are exceptions to each approach.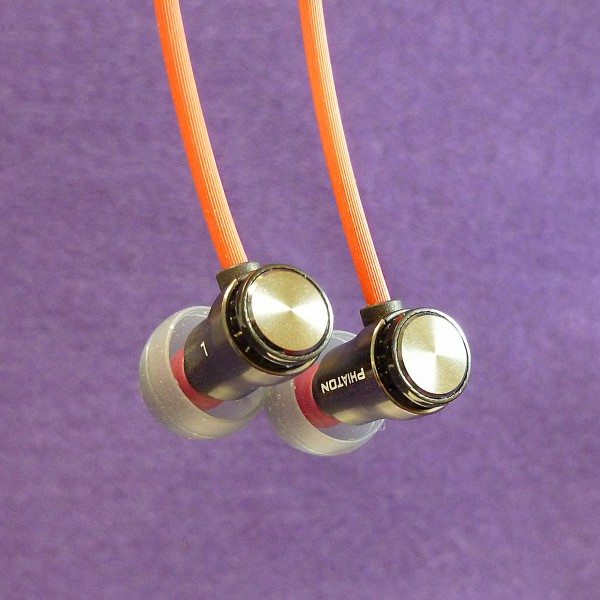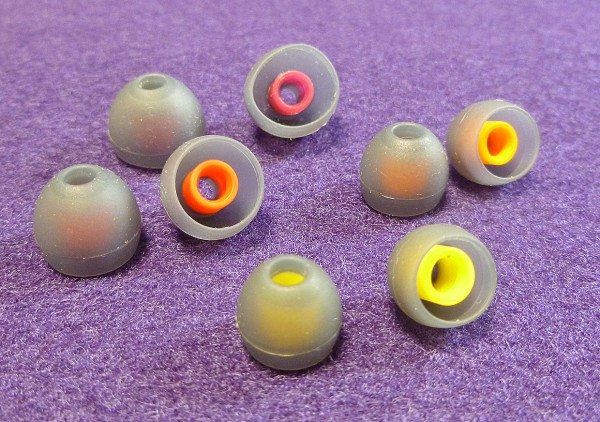 The MS 100 BA earphones are extremely light and quite comfortable. They come with 4 sets of ear tips and the large (L) size actually fits my ears perfectly. That almost never happens! The shell is metal, but weighs almost nothing. What looks like an open port at the rear of the shell isn't open. If it was, I think the soundstage would sound wider and more open than it does. As it is, the isolation is good, especially for commuting.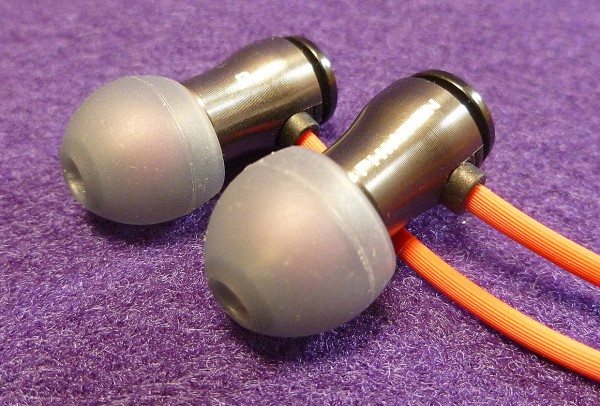 Never miss one of our posts again. Sent MON, WED, and FRI with the latest gadget reviews and news!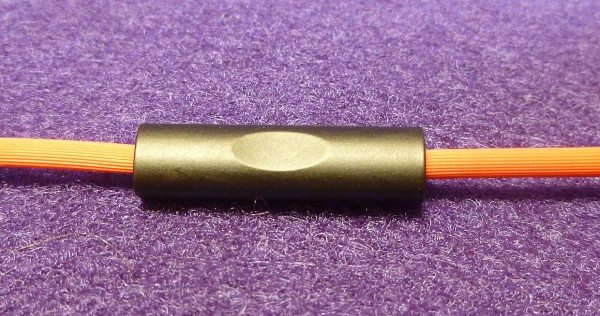 The MS 100 earphones use an oval-shaped red cord that Phiaton says is tangle resistant. However, it is not tangle free. Phiaton also says that the oval design helps cut down on microphonics—that sound heard when the cord is tapped or brushed on clothing. Unfortunately, it is not eliminated. There is a 3-button in-line remote that controls play/pause, forward and reverse, depending on the number of clicks. Included with the MS 100 earphones is a soft drawstring pouch with plenty of room for storage. The earphones and pouch are small and light enough to easily be tucked into any pocket, purse or backpack. The mini plug is trim enough to fit most smart phone cases.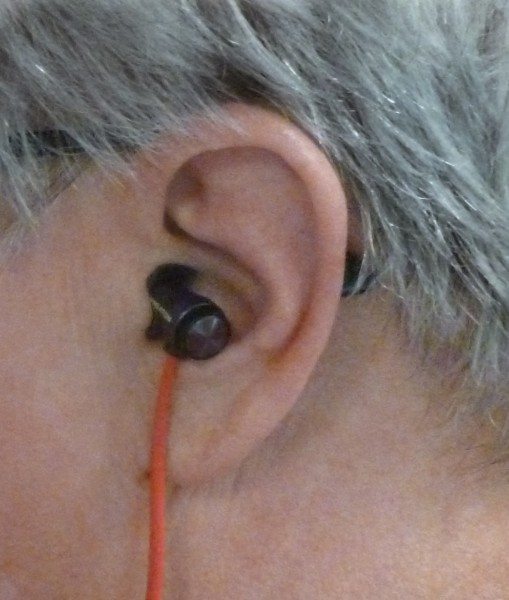 As I said before, the MS 100 BA earphones are comfortable. They can be worn for hours, so long flights can be made less stressful with good music or even movie watching. Plus you can completely drown out that chatty seat mate sitting next to you.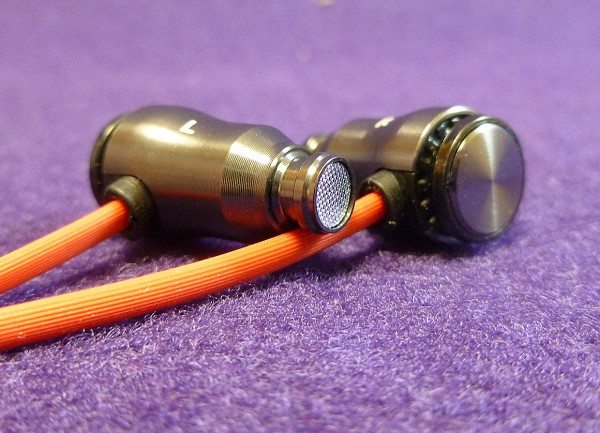 While I prefer armature speakers for their overall accuracy over dynamic speaker's warmer, bass-friendly sound, the MS 100 BA earphones deliver a balanced bass that does not overpower the other frequencies. The word balanced is appropriate here, because the entire frequency range is … well, balanced. While other earphones may be better at certain kinds of music, the MS 100 BA earphones are good for all genres—rock to classical to jazz.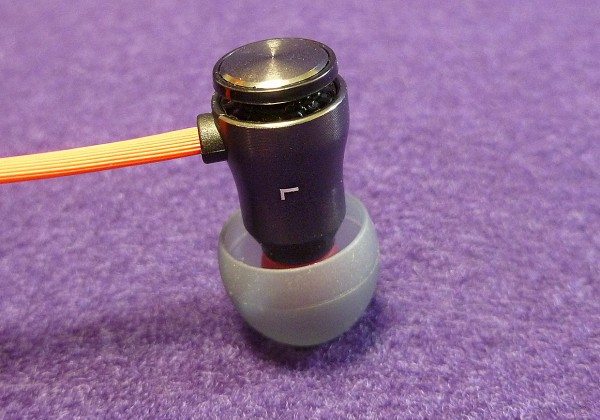 The song, "Accent on Youth" from Ultravox's "Rage in Eden" album, has percussion in perfect time that drives the song forward. The synth notes aren't drowned out, but are well supported. As the song morphs into a repetitive percussive onslaught, the MS 100 BA earphones let the power of the audio come through clean, but also hard-hitting.
"The Acid Queen" from the Who's rock opera, "Tommy", is somewhat lacking in bass as many songs from that era were. Keith Moon's drumming comes through as manic and out-of-control as ever. The MS 100 BA earphones give as accurate a representation as possible that equals many more expensive earphones.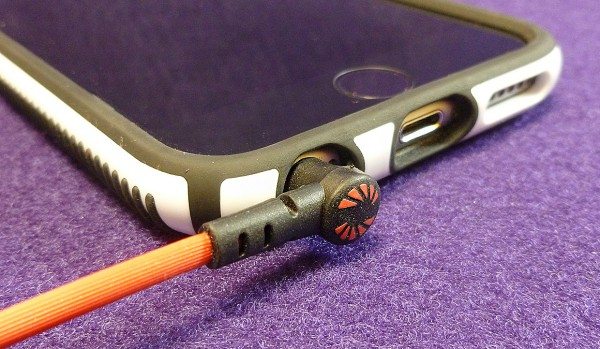 This Mortal Coil's dark and gloomy "Acid, Bitter and Sad" has percussion that sounds like it's echoing through the halls of an old, abandoned mansion. The song changes direction many times and never ends where you think it might. The MS 100 BA earphones are able to keep up with these abrupt transitions with relative ease and composure, never sounding boomy or harsh—a real treat.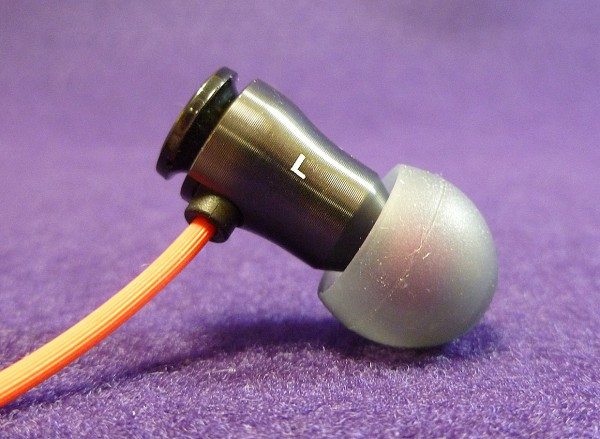 All of the S sounds in the Moody Blues song, "The Actor" from "In Search of the Lost Chord" hiss as they are sung by band member Justin Hayward. Unfortunately, the MS 100 BA earphones can't fix it. This is a song that would probably sound better using a dynamic speaker earphone. It may not totally eliminate the hissing, but it would help.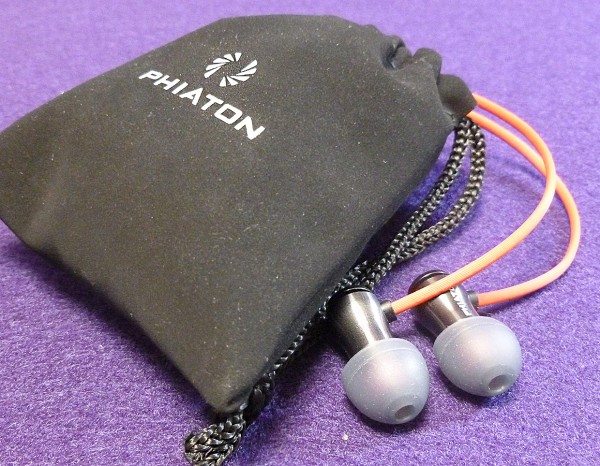 Are Phiaton's MS 100 BA Balanced Armature earphones the best single armature earphones on the market? No, that crown goes to Grado's $400 GR10 earphones. Sonically, the MS 100's are close though. Oh yeah, did I mention that the MS 100 earphones cost only $99 (less at certain retailers)? At this price, a backup pair is economically feasible. When you weigh their audio quality vs cost in real world situations, the MS 100 BA earphones deliver in spades. The combination of build quality, sound, comfort and an unbelievable price makes recommending the MS 100 BA Balanced Armature earphones a no-brainer.
Source: The sample for this review was provided by Phiaton. Please visit http://phiaton.com for more info.
Product Information
Price:
$99 US (but can be had for less)
Manufacturer:
Phiaton
Pros:

Least expensive armature earphones I've seen yet
Solid build
Balanced, accurate sound
Comfortable over long periods
Weigh practically nothing

Cons:

Cord still has microphonics