We use affiliate links. If you buy something through the links on this page, we may earn a commission at no cost to you. Learn more.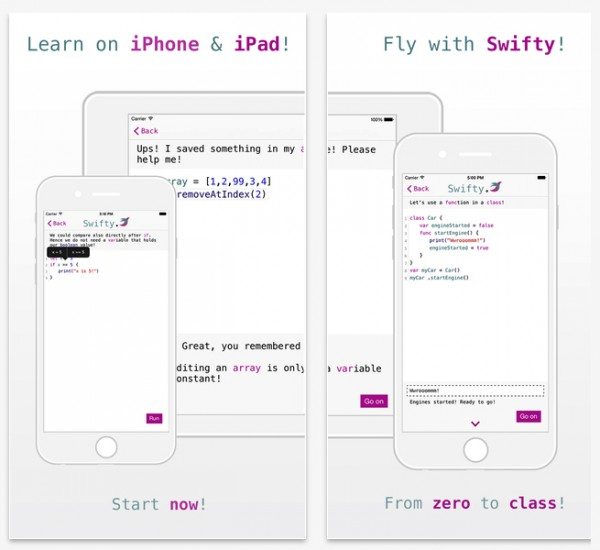 Have you wanted to try your hand at writing a program for the iPhone or iPad, but you don't know how to get started?  One simple, inexpensive way to get your toes wet with Apple's new Swift programming language is with the Swifty app.  You'll learn to program for the iOS platform with Swift right on your iOS device.  The app actually has more than 200 lessons that teach you about everything from variables to arrays to libraries and everything in between, and the free app download gives you the first 13 lessons for free.  You can purchase the rest of the lessons for $2.99 if you decide you want to continue learning Swift.
The Swifty app is good for beginners who don't really have a foundation for programming; it will be too simple for experienced programmers.  It might be a good way to introduce your child to programming.  Maybe she can write a program that could end up paying for part of her (very expensive) college education!
Swifty is available as a free download in the Apple App Store; in-app purchases for single chapters are $0.99 each, or get the entire set of lessons for $2.99.