We use affiliate links. If you buy something through the links on this page, we may earn a commission at no cost to you. Learn more.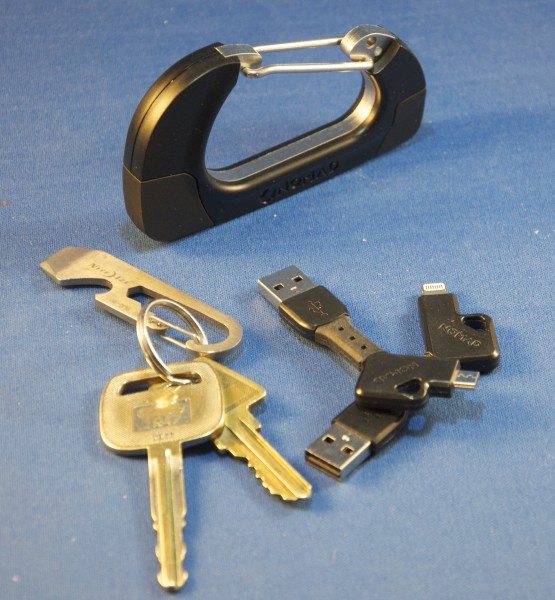 There's a certain balancing act we Gadgeteers play with our cables. You know you do it – you have a short one for when you're using a laptop or a battery charger on a table or desk, a longer one for when you're in a "normal" room where you can sit near the outlet, and, if you're a true Road Warrior, you have an over-sized length for those hidden outlets behind the dusty headboards in those divey places that you wish you never had to stay. Face it – you're a Nomad. No, not the Bedouin shepherds of the desert, but the digital variety, who wander from coffee shop to airport, with nothing more than your mobile device and a charging brick. Well, friend, there's a company dedicated to making stuff just for you, and it's even calling to you in its name: hello nomad.com.
Note: Photos may be tapped or clicked for a larger image.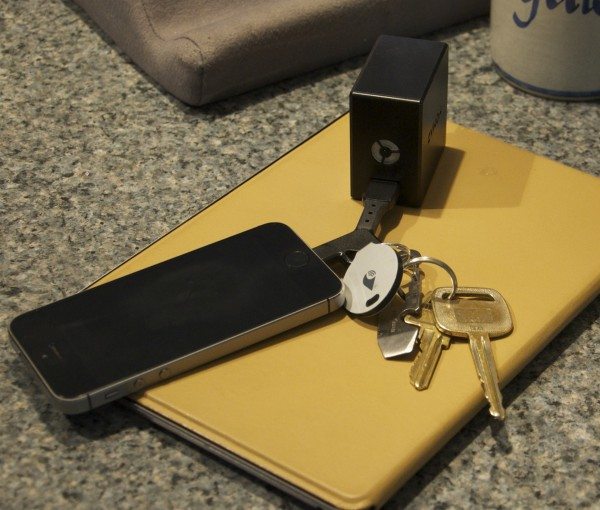 There are three different sets of items currently offered by HelloNomad: the NomadKey, the NomadClip, and the NomadPlus. I was sent a sample of each for testing.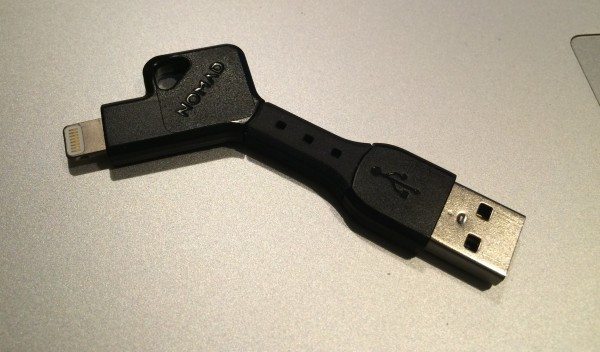 The NomadKey is of two types: USB to Lightning or USB to microUSB. Both are in the shape of a key, complete with a loop for your keychain.They're just about 3 inches long, with a 45° bend near the "head", much like a regular metal key. The USB plug is on the long end, and the end for the device is nearer to the keychain loop.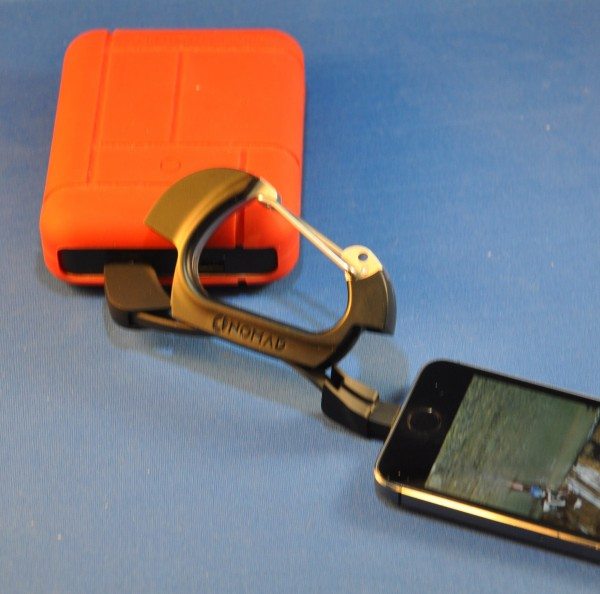 The NomadClip, also in two types, is a carabiner that, in addition to allowing you to clip your keys or bag to something (not for climbing!), it contains a USB to Lightning connector or USB to microUSB.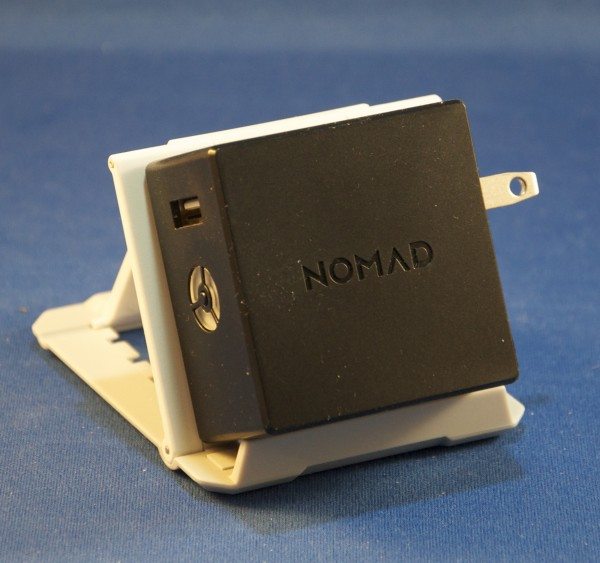 The third item is very US iPhone specific: the NomadPlus enables you to dock your Apple 5 watt connector into a battery for off-grid charging. At 1800 mAh, it's not the highest capacity battery on the market, but making it integrate with your Apple-provided charger is great. They are careful to point out that, like other first-tier developers of charging hardware, it charges the iPhone first, and then the battery. As far as you, the Modern Nomad, are concerned, you just plug in your device and go.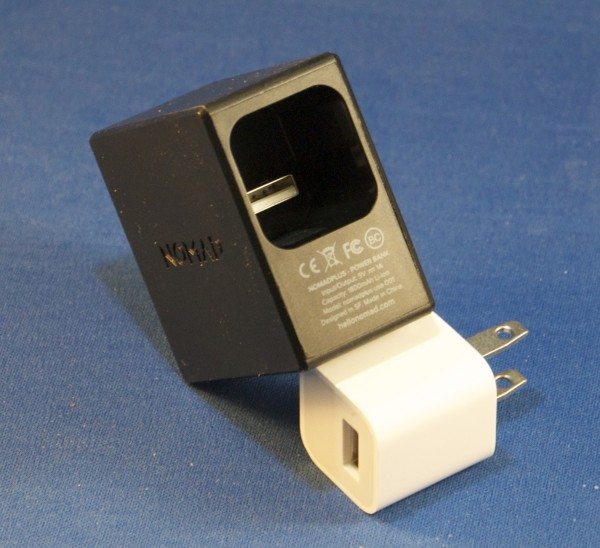 The most interesting one of the lot for me has been the NomadClip. I carry a bag around with some sort of collection of tech almost everywhere. Sometimes, I'm not excited to just plop it on the floor or leave it dangling off the back of my chair into the aisle of a cafe. (It's got about a grand worth of tech in there, after all!) If there's a hook on the table or bar I'm seated at, well and good, but more often than not, I have to provide some sort of hook to hold it up from the floor. Or maybe, in a store, I just want to leave my bag in the kiddie seat of the cart and check out those tomatoes. I surely don't want someone to run off with my bag, and clipping it to the cart makes it secure enough that I don't have to worry about it disappearing without my knowledge. And, when I need it, there's a cable to charge that tech in my bag. Each end of the cable pulls out, and doesn't compromise the overall function of the 'biner. I have other bag-holding carabiner clips, but this is the only one with a hidden superpower of being able to charge my tech.
The one irritation I have with the NomadClip is that, due to the orientation of the two plugs being different, one of the wire leads is almost always twisted when in use. (Since usually, the laptop/battery pack and the device being charged are lying on the same surface.) I guess this is the only gripe I have with the NomadKeys as well: they are so short that you must have a surface large enough for your power source (usually a laptop or battery pack) and your device to lay out together. There is some flexibility in the NomadKey between the headpiece and the USB plug, but it will be dicey sitting your MacBook and your iPad on an airline tray table while your iPad charges.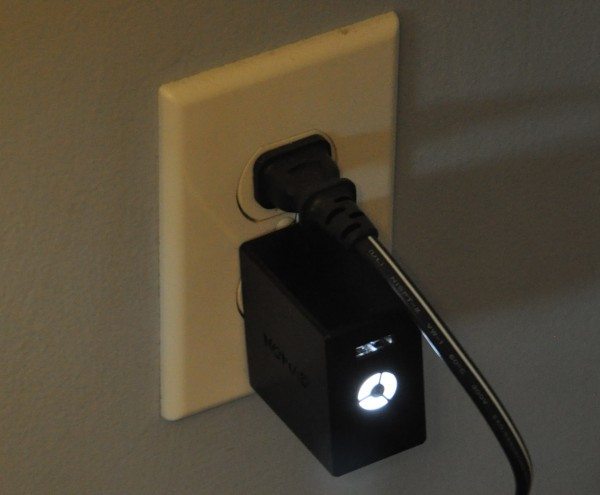 The other tiny gripe I have with the NomadPlus concerns insertion and removal of the iPhone charger from the silo it slips into. Sometimes, it gets stuck, and only placing something through the holes in the blades of the charger and firmly pulling will remove it. Other times, you go to remove the NomadPlus from the wall, and the iPhone charger stays behind. Either of these scenarios can be dangerous to a person on the road and in a hurry. Neither is a fatal flaw, but just something to be aware of. Overall, I give 4.5 stars out of five to the entire product line. Solidly built, excellent design and execution, minimal issues.
Source: The sample for this review was provided by HelloNomad. Please visit their site for more info.
Product Information
Price:
NomadKey - $20 microUSB, $25 Lightning; NomadClip - $40 (either connector); NomadPlus - $40
Manufacturer:
HelloNomad
Requirements:

USB port for chargers, NomadPlus requires US 110v Apple® iPhone® charger

Pros:

Minimalist
Well-made (good fit and finish)
Creative designs to solve common problems

Cons:

Carrying cables around on keychains can cause foreign matter to collect in the connectors, or damage/deform the connectors