We use affiliate links. If you buy something through the links on this page, we may earn a commission at no cost to you. Learn more.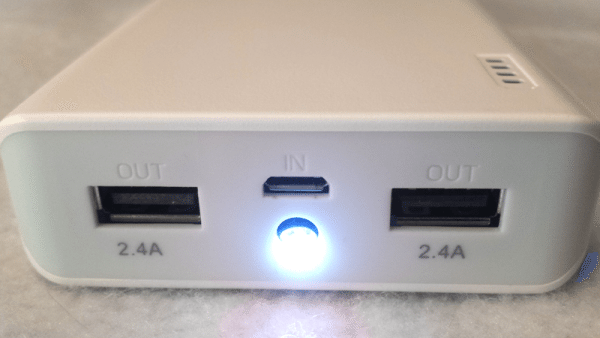 One of the gadgets that I use almost on a daily basis is the 20,000 mAh Roving Power power pack.  I use it to charge basically everything that I have to charge… my cellphone, my Bluetooth headset, my tablets, and my laptop.  It is one of the few portable power packs out there that can actually be used to charge a laptop battery, which require much higher power specs than the vast majority of power packs out there.  But the Roving is really big.  It can't fit in a pants pocket or most jacket pockets.  So when I saw the Avantek 20,000 mAh  High Capacity External Battery Pack and its pocketable size and shape, I jumped at the chance to review it. 
The Avantek specs from the manufacturer are as follows:
Battery Capacity:  3.7 V, 20,000 mAh lithium ion battery
Adapter input:  AC 100-240 V, 50-60 Hz
Adapter output: DC 5 V, 2.0 A
Micro USB input:  DC 5 V, 2.0 A (max)
USB output 1:  DC 5 V, 2.4 A (max)
USB output 2:  DC 5 V, 2.4 A (max)
Working conditions:  50-115 degrees F (10-45 degrees C)
Charging cable:  1.6 ft.
Dimensions:  6.4 x 3 x .94 inches
Weight: .88 lbs.
The Avantek weighs under 1 pound, but it feels heavier honestly. It has rounded edges and is very easy to hold.  The external case is white plastic and the construction feels solid with no flex or bend at all.  The size is smaller than my Nexus 7 as you can see in this picture, and easily fits in a bag, purse, jacket pocket and even most pants pockets if needed.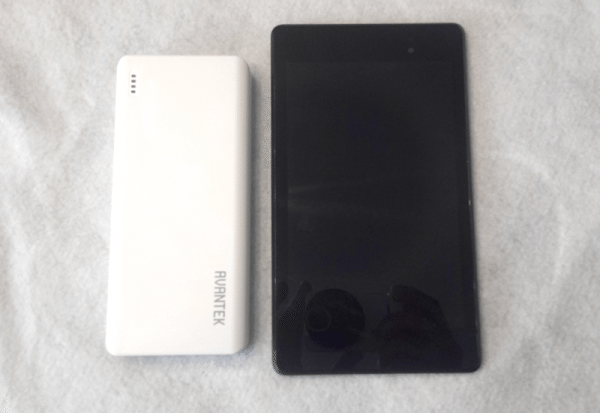 Performance
I was very impressed with the performance of the Avantek.  Just like my Roving power pack, the Avantek charged my devices at the same speed as if I had plugged up to a wall outlet.  That is excellent performance in my book.  I have numerous battery packs in the house, car, and office, of all shapes, sizes and capacities.  Only a few of them actually charge at the same speed as a wall outlet and those are the ones that I reach for first because who wants to wait for your gadget to charge, am I right?  Unlike the Roving battery pack though, it can't charge a laptop, so you can only use this pack to charge devices that have a 5 V charging voltage such as cellphones, tablets, and bluetooth headsets.
Just like many of the battery packs out there, the Avantek has an LED flashlight that is turned on by pressing the power button twice fast (see first picture at the top of this review).  I have always thought that was a useless feature, but it's there on this battery pack if you like that sort of thing.  I do want to note that you have to actually press the power button for the Avantek to turn on.  Some battery packs will automatically come on when something is plugged in, but not so with the Avantek.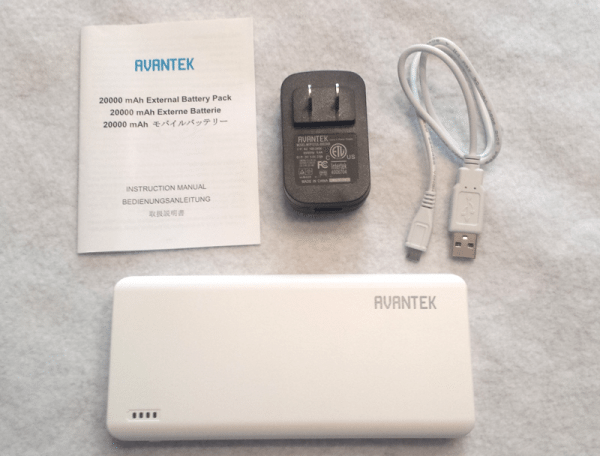 I was able to charge 2 devices at a time with the Avantek and both devices charged as if I had plugged them up to the wall outlet.  Avantek says that this battery pack will auto-detect which device is plugged in and charge the device at its full charging speed.  My experience is that this claim is absolutely true.  I also should note that Avantek says you need to use the USB cable that came with your gadget if you want the fastest charging rate.  As we know, using the right cable does make a difference because all cables are not created equal!
It took me almost 12 hours to fully charge the Avantek, and the manufacturer says it should take 10-12 hours so I did experience that.  The final feature I should mention is that when you are charging a device, the 4 LED indicator lights on the top of the Avantek stay lit up until charging is complete, and then the lights go out.  I like that because some of my external battery packs have indicator lights that go out after a couple of minutes and I have to look at my gadget to see if the charging is complete.  To me that's just a nice little touch that I can look at the Avantek and instantly tell if charging is complete, as well as how much charge is left inside the Avantek.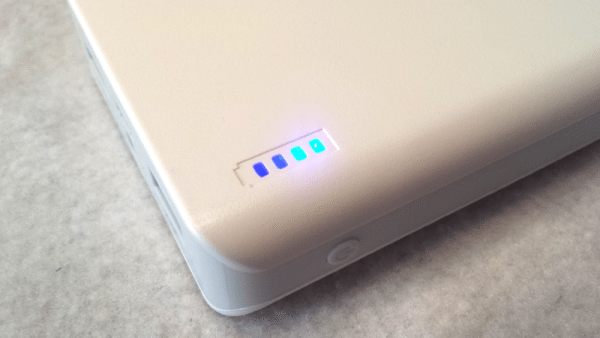 Bottom line
The Avantek lived up to all the claims it makes. It is portable, solidly built, can charge 2 devices at once, and charges my devices just as fast as if I had plugged them up the wall.  I am not sure I could ask for more from an external battery pack.  I highly recommend it.
Updates 08/04/15
After 4 months of daily, heavy use of the Avantek battery pack, I experienced a problem. One of the USB ports quit working, and the other USB port was sporadic in whether it worked. I had to jiggle the cord many times to get it to work. I contacted the manufacturer and worked with them to get a replacement in a few days time. They were responsive and very helpful during the process.
Source: The sample for this review was provided by Avantek. Please visit Avantek for more info and Amazon to order.