We use affiliate links. If you buy something through the links on this page, we may earn a commission at no cost to you. Learn more.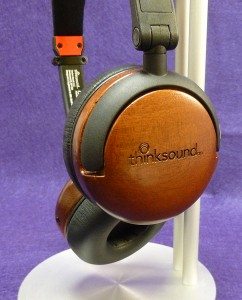 Let me state right up-front that I am not an eco-warrior or anything close. I own 3 chainsaws and don't hesitate to use them on my 2 acres. That said, I do appreciate companies who use recycled materials where possible. Thinksound is such a company—and then some. They go out of their way to be as socially responsible as possible by using natural materials in their products and packaging. Their new On1 on-ear (supra-aural) studio monitor headphone is a classic case of green-listening.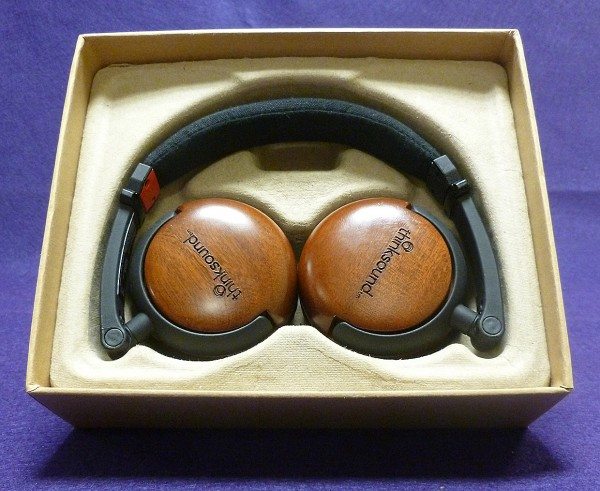 The On1 headphone looks environmentally green even before the recycled paper box is opened. Remove the white outer sleeve and all that's left is an unbleached cardboard box with a pressed-paper blister for holding the On1 headphones in place. Even the included pouch is unbleached cotton. More on that later.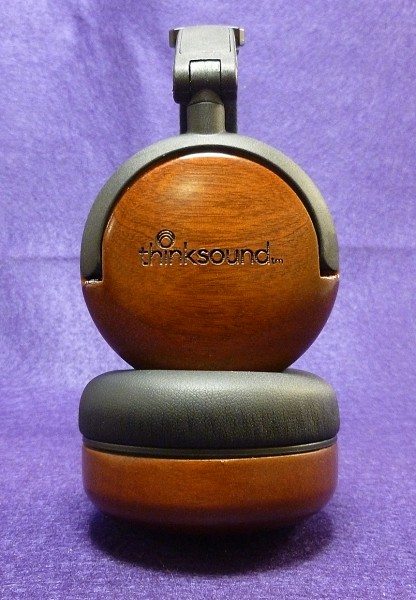 The On1 headphones are somewhat unique with their hand-crafted wooden ear cups. Cups made from wood are nothing new, but they are not that common. While real wood is excellent for audio reproduction, I'm not convinced it makes enough of a difference to really matter. I've heard excellent headphones made from almost every material you can think of. However, ear cups made from wood do sound good.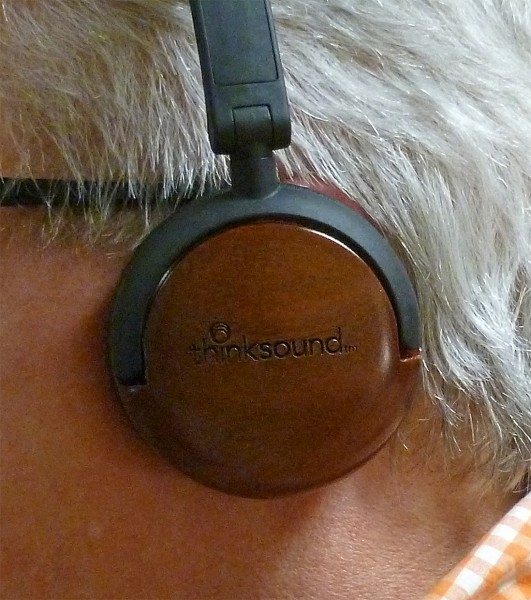 The On1 headphones are one of the lightest headphones I've reviewed. Being light is usually more comfortable and the On1 is just that—comfortable. I've worn them all day with no problems. I appreciate supra-aural headphones because in humid Florida, on-ears are generally cooler-wearing. However, if you're not a fan of on-ear headphones because of size or comfort issues, the thinksound On1 won't change your mind.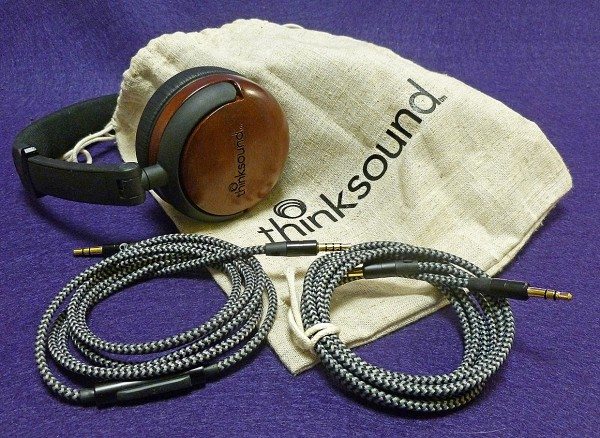 Never miss one of our posts again. Sent MON, WED, and FRI with the latest gadget reviews and news!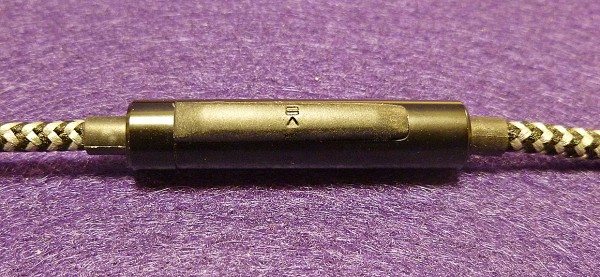 There are two cloth-over-kevlar removable cables included. One cable has a remote compatible for iOS and Android smartphones. The other cable has no remote. The kevlar is supposed to help keep the cables tangle-free. The cables can and do become tangled, but they can easily be straightened out.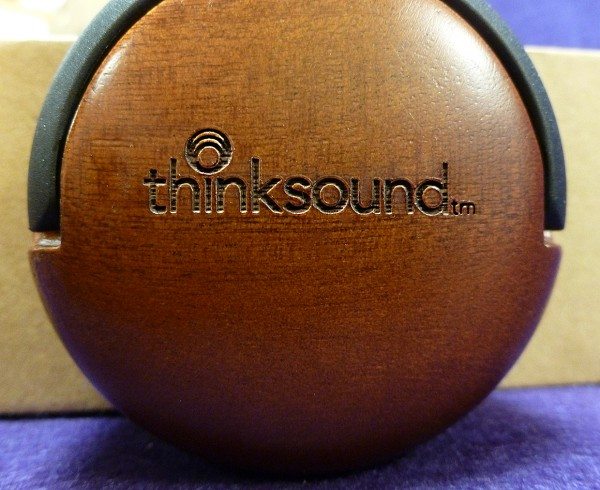 The wooden ear cups of the On1 look and feel well-made. Thinksound states that they are hand-crafted, which may not mean individually hand-made. It really doesn't matter, because the fit and finish is excellent. Each cup is unique with its own woodgrain pattern protected by a lacquered finish. The thinksound logo is tastefully burned into the side of each cup.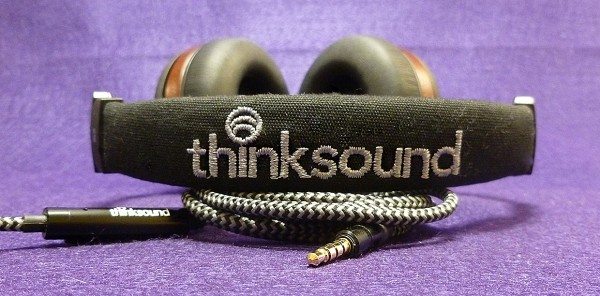 The padded, cloth-covered headband feels good—almost like it's not there at all. It's wrapped around a sturdy, metal frame that thinksound states is extremely flexible and can be pressed flat with no damage. Of course I just had to try it for myself. I straightened out the band as flat as I could and it did return to its original shape. That was reassuring.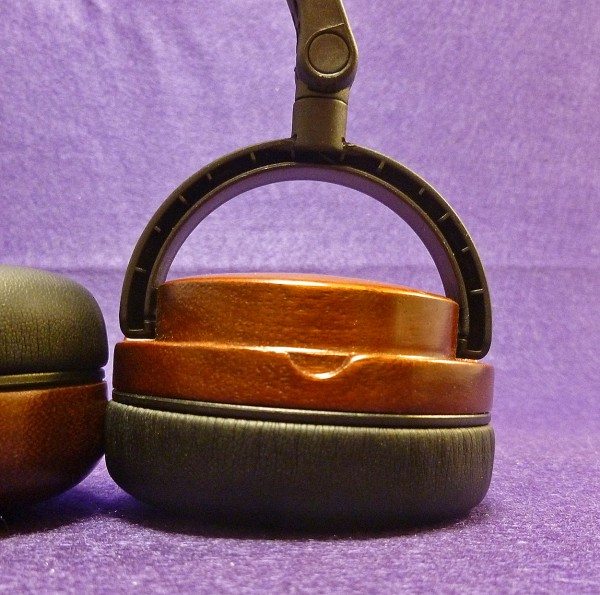 Almost everything about the On1 has a quality feel to it. Notice I said almost. The arms that hold the ear cups are made of plastic. Plastic—whether recycled or not—looks out of place and feels a bit cheap. Granted, it may be as durable as the headband, but it leaves a less than favorable first impression.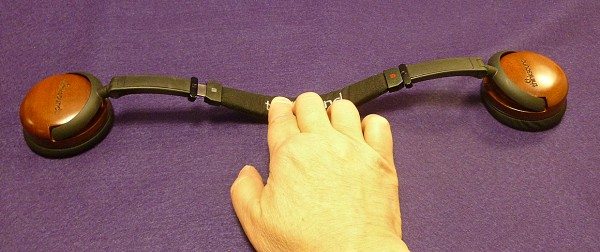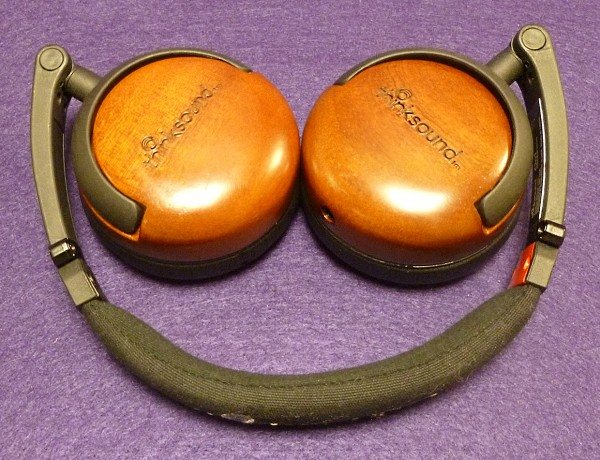 The On1 headphones pivot flat and are collapsible for easy transport. When folded, they fit nicely into the supplied cotton draw-string pouch. However, the pouch is an open-type weave. It's so open in fact, that it's easy to see through and doesn't seem to provide much protection, if any. I understand the eco-thing and all, but headphones in this price range deserve better.
Thinksound calls the On1 studio monitors. I've heard a few studio monitor style phones and I wouldn't use that term with the On1. That's not to say they aren't accurate, because they are. It's just that the On1 headphones are too friendly sounding to be called monitors. What I mean by friendly sounding is that the On1 has a forgiving nature. A lower-res MP3 won't sound half-bad—won't sound half-good either, but the point is that the audio can be enjoyable with songs from low to high resolution. Proper studio monitors are not forgiving in any way. It's strictly garbage in—garbage out. A low res MP3 song will sound like … a low res song. It won't be pleasant. The On1 headphones are kinder to the music and the listener.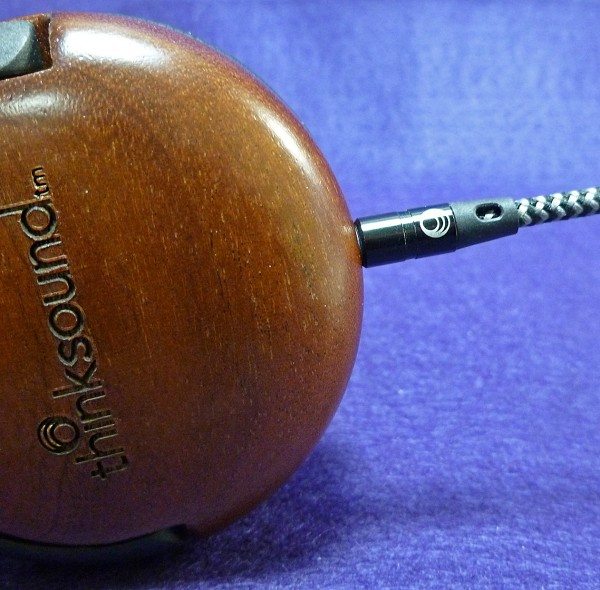 The warm, friendly nature of the On1 headphones make listening to different genres of music a fun trip of discovery. Songs that I would avoid with more demanding headphones are no problem. I have many older, low res songs from the early days of iTunes that are seldom heard anymore. It was fun listening to them in my playlist.
Queen's "Bohemian Rhapsody," from "A Night at the Opera" may lack a certain crispness on a low res AAC file. However, Freddie Mercury's overdone vocals teamed with the equally overworked operatic backing vocals from the group are an aural hoot that the On1 headphones exploit. The song could easily have become campy, but Queen manages to rein it in.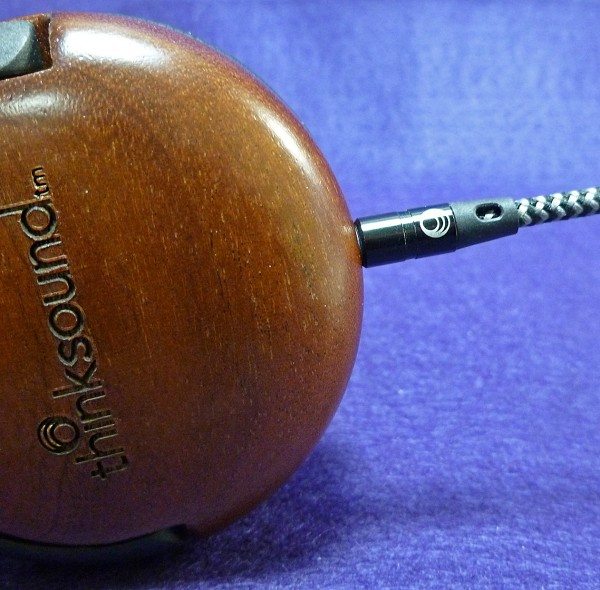 Pulp's "Common People" will never be called an audiophile reference song no matter what headphone is used. However, the On1 headphones help smooth out some of the song's rough edges. The song can be played loud with no distortion that isn't already present in the song itself.
Speaking of distortion, this is where the thinksound On1 headphones shine. The opening heartbeat on Pink Floyd's "Dark Side of the Moon" will buzz many speakers and headphones when cranked up. I couldn't detect any with the On1. I had the volume at max which exposed the loud tape hiss (it was an analog recording, after all), but the powerful, thumping heartbeat was clean.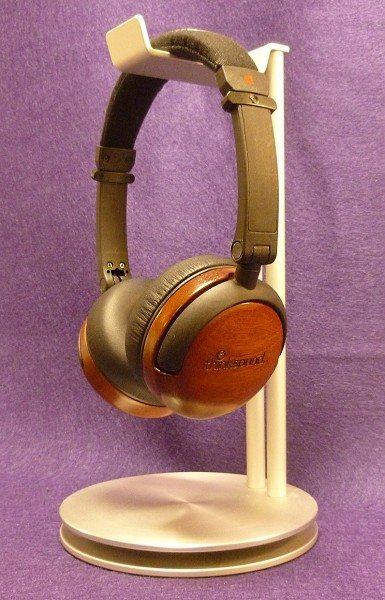 Thinksound has done an admirable job with the On1 headphones. The audio quality is as it should be in this price range. My only caveat is the less-then-premium feel of the plastic used in the ear cup arms. If you can also ignore the "Studio Monitor" label attributed to the On1 headphones and accept them as a warm-sounding headphone that can be used comfortably for hours, then you're going to like the On1.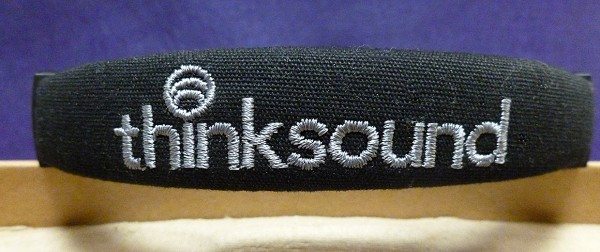 Source: The sample for this review was provided by thinksound. Please visit www.thinksound.com for more info.
Product Information
Price:
$249.99. US (Sale price – Normally $299.99)
Manufacturer:
thinksound
Pros:

Eco-friendly
Light in weight
Very comfortable for hours
Warm, pleasant sound signature
Forgiving of lower resolution music files

Cons:

Plastic parts look and feel a bit cheap
Weave of carrying pouch is too open to offer much dust protection