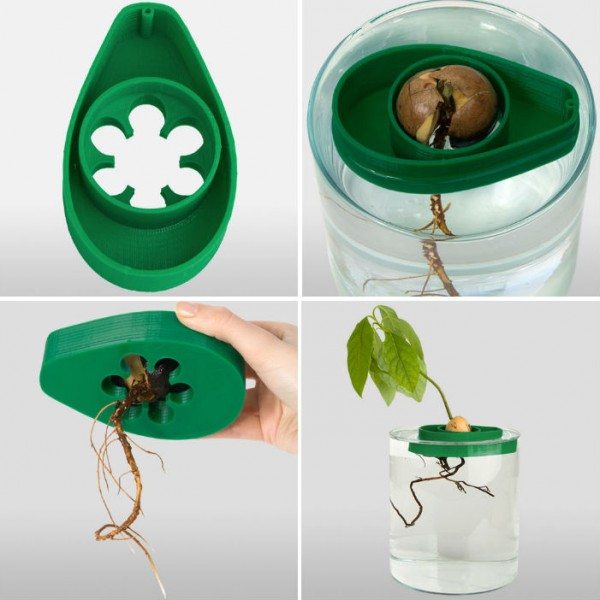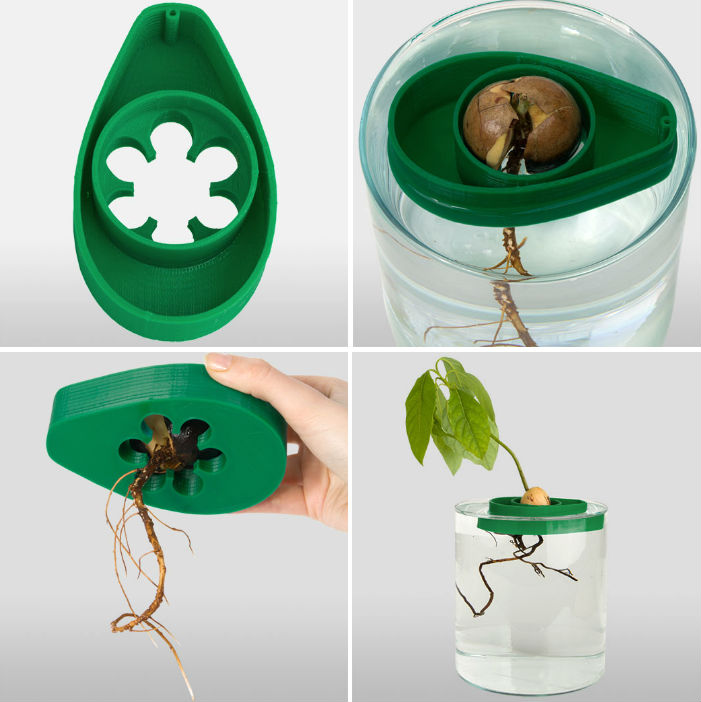 I have never liked to eat avocados by themselves or prepared in guacamole. But I recently found a recipe that uses an avocado to make healthy chocolate pudding. I was skeptical at first, but after trying it I was surprised at how good it is! Every time I make the pudding, Jeanne asks me to save the seed so she can try to sprout it. She's the gardener in our household but hasn't been able to successfully grow an avocado tree from seed. Maybe it's because she leaves the seed on the kitchen counter for so long that it gets soft and icky and I end up throwing it in the trash. Or maybe it's because she doesn't have an AvoSeedo. The AvoSeedo is an avocado seed holder that has been specially designed to float in a glass of water in such a way that the seed will sprout and roots will grow. The AvoSeedo is a crowdfunding project that has already met its funding goal. $7 US will reserve one AvoSeedo seed sprouter for you with  anticipated shipping in June. This seed sprouter might be a fun gift for kids or others who think they have a green thumb. For more info visit https://avoseedo.com/ and the AvoSeedo Kickstarter project.
Support The Gadgeteer
:
We may earn a small affiliate commission from purchases made from buying through links on our site. As an Amazon Associate I earn from qualifying purchases. Learn more.