We use affiliate links. If you buy something through the links on this page, we may earn a commission at no cost to you. Learn more.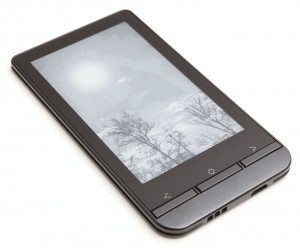 Adding a second screen to your desktop computer setup is not uncommon, but adding a second screen to your smartphone is a completely new "thing". Meet the InkCase Plus from OAXIS. The InkCase Plus is a 3.5 e-Ink display that pairs via Bluetooth with your Android smartphone. The InkCase Plus was a very successful Kickstarter project from last year that more than doubled their $100,000 funding goal. With all that money behind it, that means the finished product has to be a great right?
Note: Images can be clicked to view a larger size.
Hardware specs
OS(smartphone): Support Android 4.0 and above, better for above Android 4.3
Display: 3.5″ e-Ink
Resolution: 360*600
Pixel: 200 dpi
Grayscale: 16
Battery: 3.7V 500mAh
Bluetooth: Bluetooth 2.1
Memory: 32MB
Dimension: 106.7 x 58.1 x 5.2mm
Weight: 45g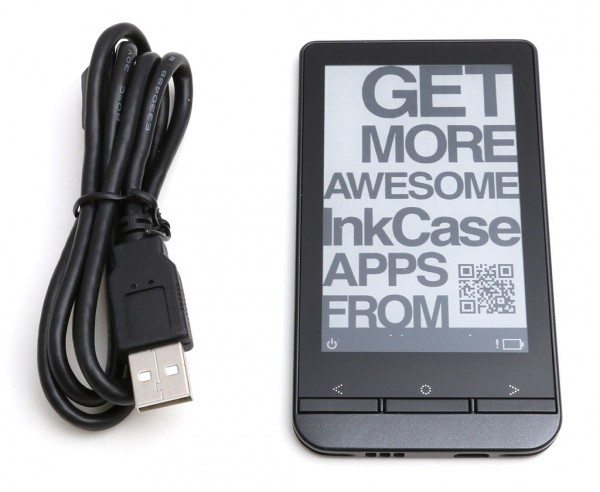 Package contents
InkCase +
microUSB cable
Instruction sheet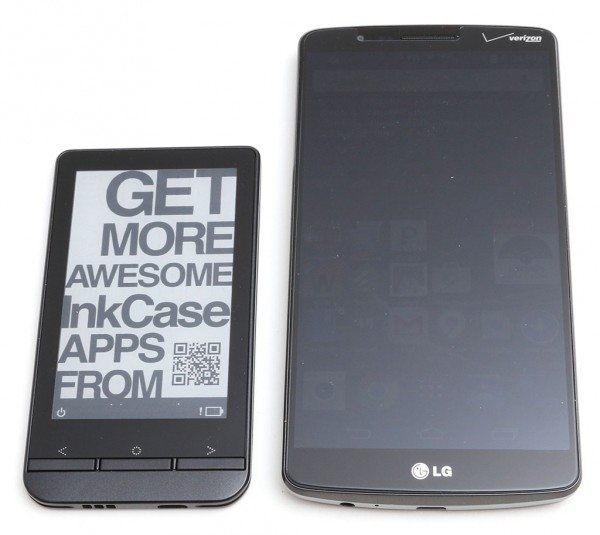 When I first took the InkCase Plus out of the box, I was immediately reminded of one of my first Android Smartphones that I purchased with my own money – the Motorola Droid X. It looks like a miniature version of that phone with the row of three buttons below the display. But the InkCase Plus isn't a phone at all. It's an always on display meant to pair with an Android smartphone to provide info on an energy saving e-Ink display instead of the battery guzzling color display on your phone. For a size comparison, you can see the InkCase Plus in the image above you see it next to my LG G3.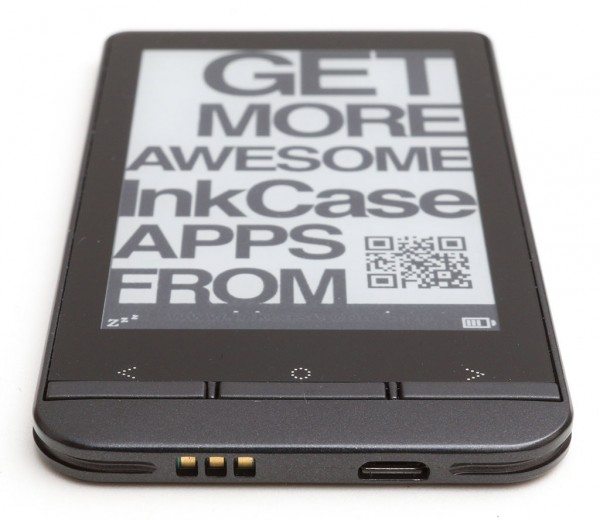 If you've ever seen a Kindle, Nook or other dedicated eBook reader device, that's exactly what the e-Ink display on the InkCase looks like. Unlike your smartphone, the screen on the InkCase Plus does not have a backlight, but it's easy to see in most lighting conditions, including full sunlight outdoors.
The device has what I believe is a metal shell, with a 3.5 inch display, three control buttons and a micro USB port for charging. There is also a row of contacts on the bottom edge of the screen, but I'm not sure what they are for as there is no mention in the documentation about them.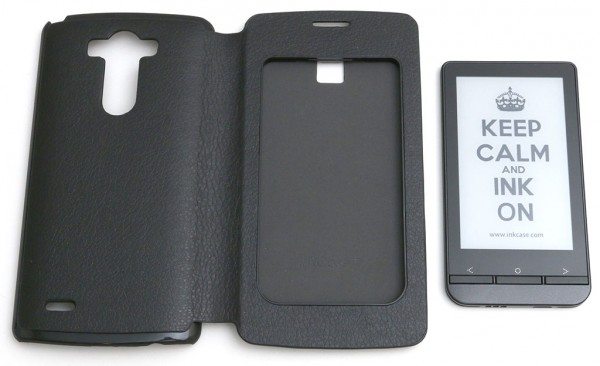 You can use the InkCase Plus as is, or you can purchase a FitCase to go with it. The FitCase is available for a variety of Android smartphones like Samsung, Nexus, HTC and my LG G3.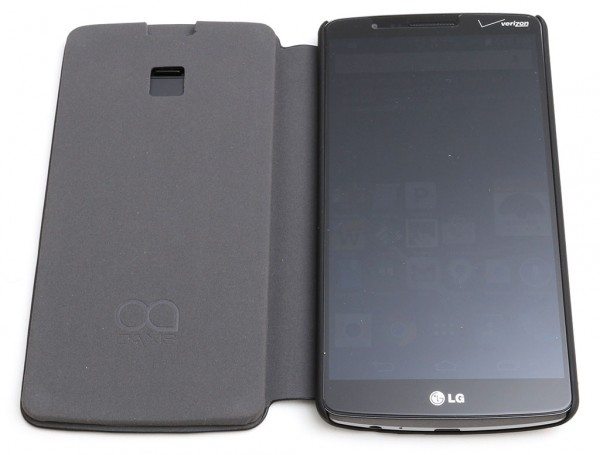 The case includes a snap in shell for the phone and a flip cover that holds the InkCase Plus.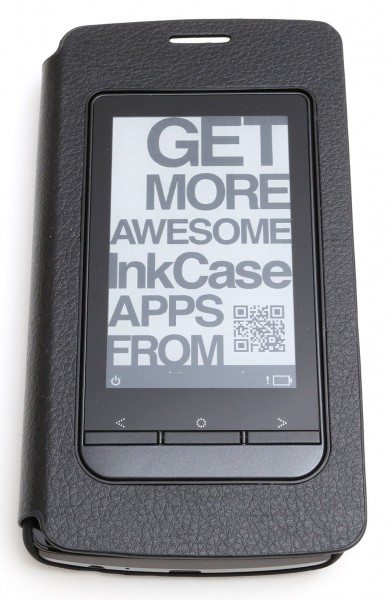 The InkCase Plus snaps securely into the cover of the FitCase. Too securely if you ask me. It takes effort to snap it in and even more effort to remove it. And you will need to remove it in order to charge the battery. That's where we hit problem #1 with this product. The InkCase is another gadget that you'll have to charge. Luckily the InkCase Plus can run for several days without needing a recharge, but it's still something you have to keep an eye on.
To use the InkCase Plus with your phone, you'll need to make sure Bluetooth is enabled and will need to install the InkCaseCompanion and InkCaseNow apps. The purpose of the InkCaseCompanion app is to pair the screen with your phone and allow you to enable notifications. At least that's what I've read. Yes, the app does the important job of pairing the screen with your phone, but with my LG G3 and a Samsung Galaxy Note Edge, I did not have the notification toggle feature in the application. That means I was unable to test the SMS notification display, incoming call display and music control features.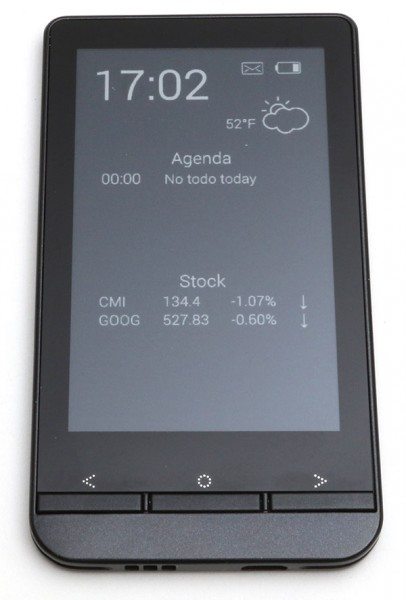 The InkCaseNow app allows you to turn your InkCase Plus into an external always on clock with local weather info, your agenda for the day and a list of your favorite stocks. Be aware that this does NOT turn the InkCase Plus into an actual clock though because the screen is only refreshed once every 1, 5 or 10 minutes depending the setting you choose. I suppose if you set it to a 1 minute refresh that it becomes a semi-accurate clock, but I've found that refresh rates are hit and miss. Mostly miss. Also if you happen to leave the InkCase Plus on your desk and walk away with your phone, the connection between the two devices will be broken. You'll see outdated info until you re-pair by going into the companion app.
The Agenda list and stocks list work do work, but the weather, temperature and mail notifications don't. They don't display correct info… It's 52 degrees according to the InkCase. I wish! It's in the 20's and the sun is not shining.
What else can you do with the InkCase Plus?
You can turn it into an eBook reader using the EpiReader app. EpiReader is a basic book reader application that can send books right to the InkCase Plus. It's supposed to be able to import books from your DropBox account or from files stored on your device. I tried adding a few .EPUB files in the EpiReader folder created on DropBox, but EpiReader did not see them. However, I was able to successfully import books that were saved directly on my phone. Once you have a book open in EpiReader, you can set the font and font size and then click the Read on InkCase button. The book will then be sent to the InkCase Plus screen.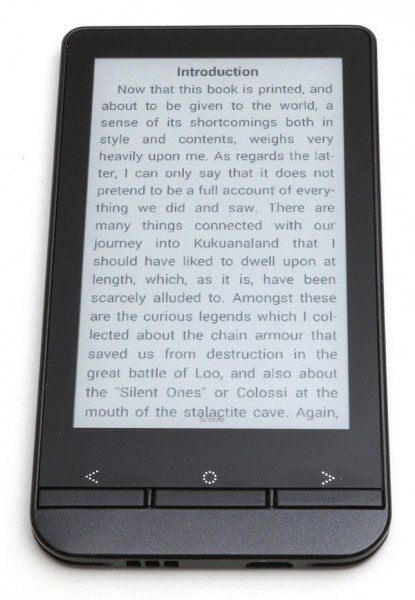 The arrow buttons below the display are used to page forwards and backward through the book. Each time you press one of these buttons you'll hear a page turning sound coming from your phone (this can be turned off) and if you have the app open on the phone, you'll see the pages turn there too. Using the InkCase Plus to read ebooks instead of using your smartphone will save quite a bit of battery life, but you'll have to make sure the EpiReader app is running. If you close the app, you'll no longer be able to change pages on the InkCase until you restart and resend the book. Also be aware that the InkCase goes to sleep after a minute of inactivity, so slow readers or those who are easily distracted will try to turn the page only to have it freeze until they press the center button on the InkCase to wake it up.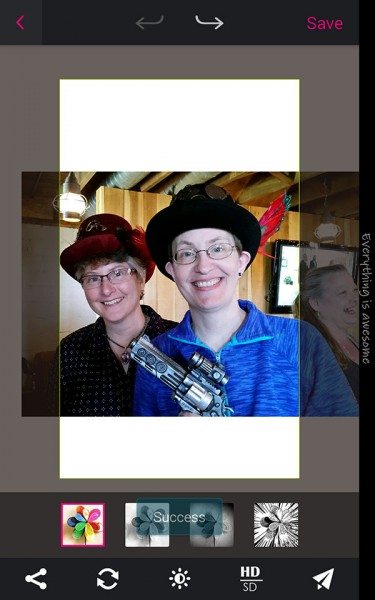 You can send images to the InkCase Plus using the InkCase Photo app. This is a very basic app that will let you edit and send images from your phone's image gallery to the InkCase.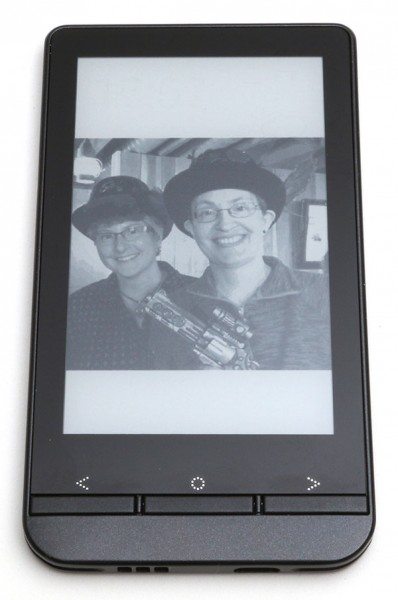 This is handy for sending images of important info like airport gates, departure times, agenda items, shopping lists, todos, etc. That way you can keep the image on the InkCase and not have to fumble around for your phone.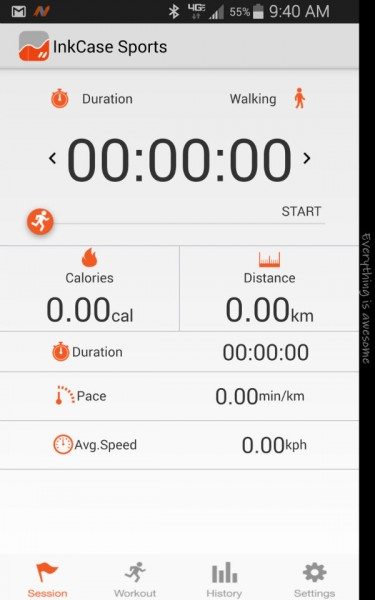 Last but not least, we have the InkCase Sports app which looks impressive on the smartphone but was another big disappointment when I actually tried to use it on the InkCase Plus. It's supposed to act like a display for your activity (walking, running, etc). But it suffers from the same problem as the other apps: refresh time and timeout of the InkCase itself.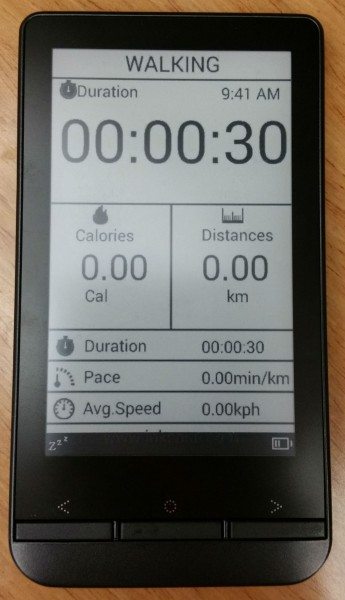 The settings are also all in Metric and you have to manually start and stop your sessions on the smartphone.
Final Thoughts
I had hopes that the InkCase Plus would become a really useful accessory for my smartphone, but in the end it turned out to be a huge disappointment. This product has obviously been rushed to market and will make anyone who tries to use it feel like they are a beta tester. There are features that don't work like SMS and caller ID/call answering/reject. There are some features that do work, but I wouldn't say that they work well or consistently. The only thing that the InkCase Plus can do well is to display one image or to read ebooks. I hope that OAXIS continues to work on the software for the InkCase Plus so that it can become a worthy accessory for Android smartphones. As it stands now though, I can't recommend purchasing it.
Source: The sample for this review was provided by OAXIS. Please visit their site for more info or GearBest to order.