We use affiliate links. If you buy something through the links on this page, we may earn a commission at no cost to you. Learn more.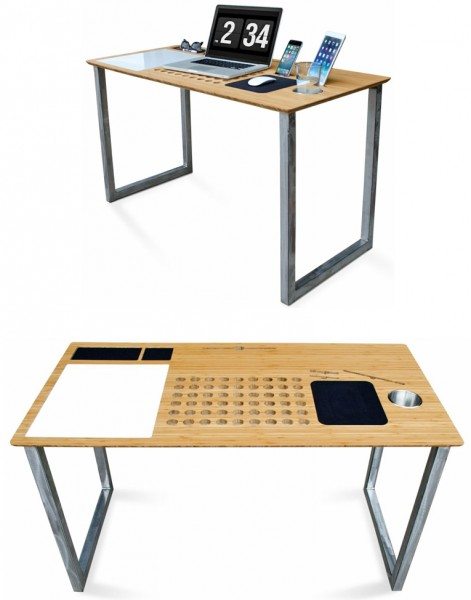 About a year after introducing the SlatePro desk, iSkelter is introducing the SlatePro Special Edition – Personal TechDesk.  This desk can be customized to make it your perfect workstation.  You can choose to have ventilation holes drilled in the desktop to help your laptop stay cool.  It has an optional flush-mounted mouse pad and docks for your phone and tablet, and you can choose to have those set up for a left-handed or right-handed user.  You can choose felt-lined trays to hold your desktop items, a recessed whiteboard, and you can even have a recessed stainless-steel cup holder to prevent beverage spills, if desired.
The SlatePro Special Edition desk measures 47.75″ long × 23″ wide.   It's made of  pure, premium hazelnut bamboo and protected with a hand-rubbed finish; the steel legs are hand-crafted in the US.  iSkelter is taking pre-orders for this desk at $150 off the normal $748 price for a limited time.  Learn more at iSkelter.