We use affiliate links. If you buy something through the links on this page, we may earn a commission at no cost to you. Learn more.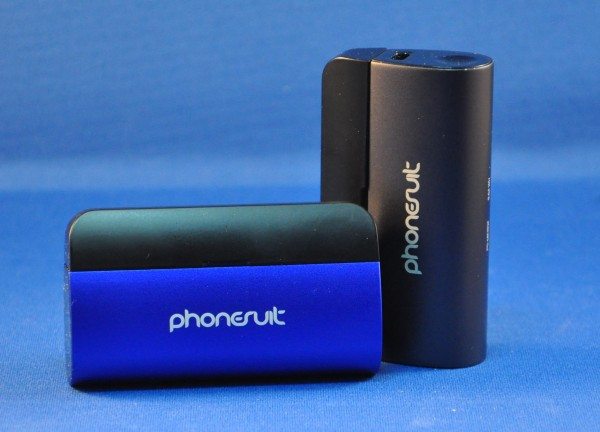 In an ever more-crowded field, PhoneSuit has released an interesting charger for iPhones, iPads and iPods. It's not a big brick to plug your official cable into, but a svelte little tube that connects directly to your device and provides about a full charge. I was sent two for review, in black and a deep blue. I have been putting them through their paces, and found… well, let's not get ahead of ourselves.
Note: Photos can be tapped or clicked for a larger size.
The Lightning connector was Apple's first big change in the iOS device line's power port, and it spawned a world of criticism. Many blamed Apple for gouging users, and the threat of lawsuits was all over social media. MFi manufacturers (those making things that pass through the company's "Made for iPhone/iPad/iPod" program) were caught flat-footed, as were users and stores that cater to them. Adapters flooded the market, as did cheaply made cables that have done everything from melt into devices to shocking users. Now, three years later, the 30-pin connector is gone along with the iPod Classic. Thankfully, the MFi process has started producing a range of good quality, compact and useful chargers that can compete with the more cheaply produced goods that can damage your devices.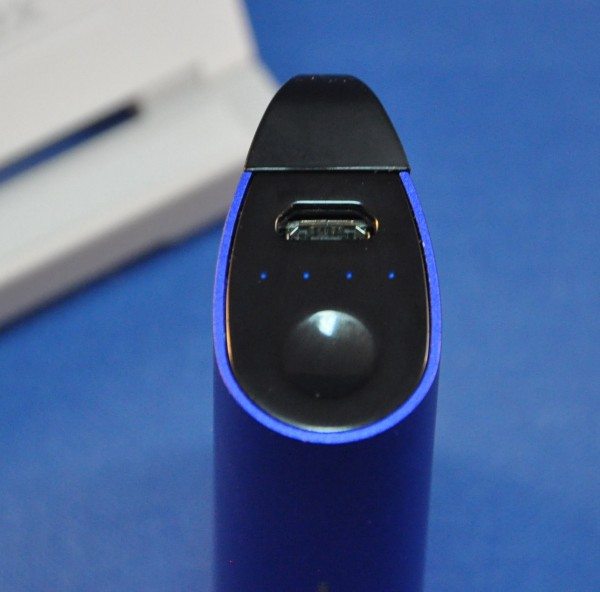 The PhoneSuit Flex XT is just a little larger in diameter than a lipstick. (What can I say? I live in a house full of women!) It has a plain end on one side and a microUSB charging port on the other. On the end with the charger, there is also a dimple which, when touched, shows four power LEDs. (See photo above.) The unit is not a perfect cylinder, however, it's more of a teardrop profile. The point of the narrow edge "tear" actually clicks off to reveal a Lightning connector that is built up at the base about a quarter inch or so. This means that it sits up high enough to fit into most cases without having to remove them for charging.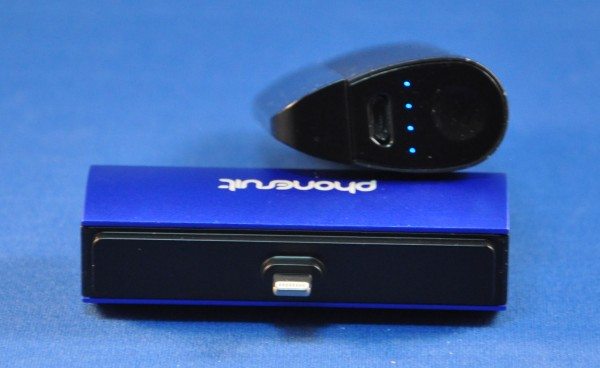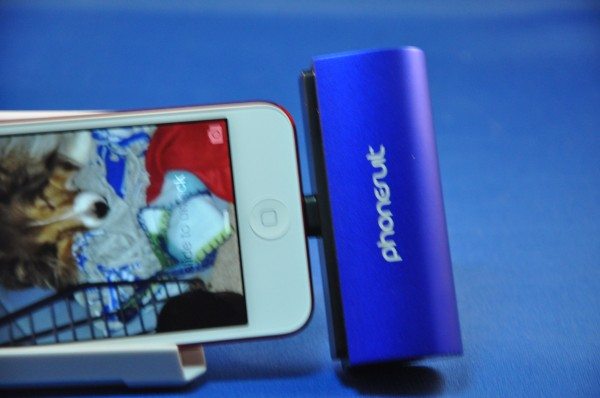 At 3", the length of the device is a bit longer than the width of an iPhone (even the new iPhone 6, but about the width of the iPhone 6 Plus!), so it's not something you'd use while talking on the phone. Holding it while playing a landscape-screened game, slipping it into a pocket or bag, or sitting on the table at lunch or in a friend's car while you're just chatting on a road trip will be quite natural, however. Snap the cap back on and it'll slip into a pocket with no more care than a tube of – lip balm. Or a decent pocketknife. (Is that better, guys?)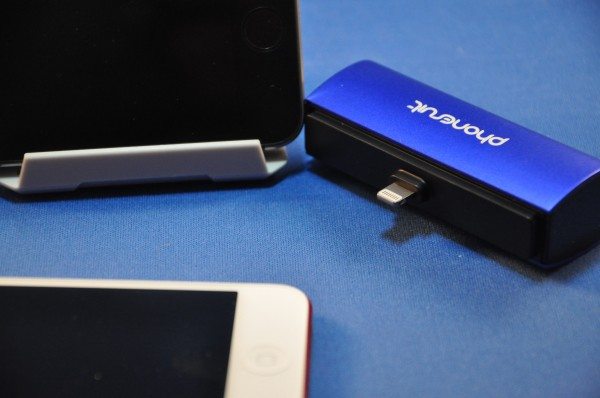 In use, I found that I could reliably get about a full charge to my iPhone 5s from the PhoneSuit Flex XT. It charged up the phone as quickly as the official charger does, and was very fast charging itself. I'm much more pleased with it than I thought I would be. At $70, it's not cheap, but it's a good value for your power peace-of-mind. Four out of five stars.
Source: The samples for this review was provided by PhoneSuit. Please visit http://phonesuit.com for more info.
Product Information
Price:
$70
Manufacturer:
PhoneSuit
Requirements:

Device that needs to be charged with a Lightning connector.
USB power source to recharge Flex itself.

Pros:

Sleek, smooth, and very pocketable.
Solid connection to device.
Charges quickly and recharges quickly.

Cons:

A bit pricey.
In use, cap has nowhere to go - can be misplaced easily.