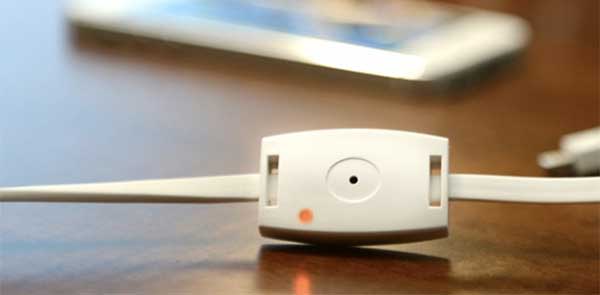 Early this year Smythe reviewed the first gen ChargerLeash, a smart USB charging cable that warned you when you left it behind so you wouldn't lose it while traveling. Now the same company has announced the 2nd generation of the ChargerLeash, the ChargerLeash Pro. Available with either a Apple 30-Pin, Lightning, Micro or 2-in-1 Apple Lightning & Micro connector combo, the ChargerLeash Pro still allows you to charge and sync your devices and will signal with an audible alarm when you've disconnected the device so that you'll be reminded to take the cable with you. Updates include a flat cable design that won't tangle and a new snooze option so that you can turn off the alarm feature when you're not traveling. Prices range from $34.99 to $39.99 which is a lot of money to pay for one charging/syncing cable. An alternative would be to buy several inexpensive cables and carry them with you on each trip. So it comes down to paying more for one cable that you won't lose or carrying several backups. If just one cable sounds good to you, the ChargerLeash Pro may be purchased at www.chargerleash.com.
Support The Gadgeteer
:
We may earn a small affiliate commission from purchases made from buying through links on our site. As an Amazon Associate I earn from qualifying purchases. Learn more.