We use affiliate links. If you buy something through the links on this page, we may earn a commission at no cost to you. Learn more.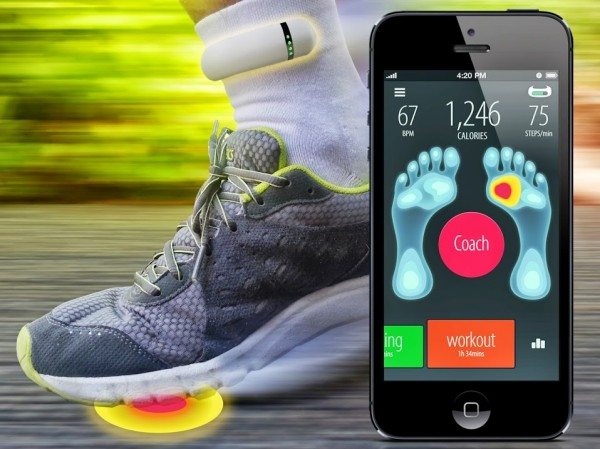 Do your feet hurt after exercising? It could be the way you land on your feet. How would you know how to correct that? Well, obviously you need smarter socks. The Sensoria Fitness Socks may be what your aching feet need. The material of the socks incorporates sensors that connect via Bluetooth to an anklet and track the number of steps, speed, distance and altitude, calories, and foot landing technique. This has the potential to help you to improve your form and decrease the amount of exercise related injuries. The app will even give you real-time audio cues as you exercise! The socks come with an anklet (which attaches to one of the socks magnetically), an anklet charger, and work with an app made for iPhones (at least iOS 6) and Android smartphones (at least OS 4.3).
The Sensoria Fitness Socks, which come in white, black, pink, and blue, are due to be released August 30, 2014 and are available for pre-sale from Sensoria Fitness for $149. These are some really expensive socks, but they may spare you from even more expensive trips to the doctor due to injuries!