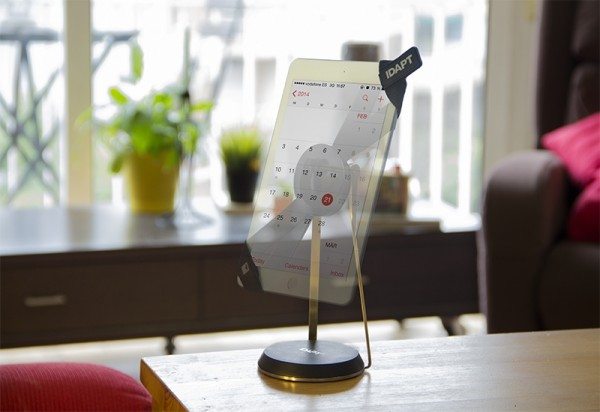 The market is flooded with tablet holders.  What works in one case may not work for another.  And what if you change tablets from an iPad to an Android to something different?  The IDAPT Universal HUG Desk Holder addresses all of that in a cleverly designed tablet stand.
The HUG Desk Holder comes in a highly eco-friendly recyclable cardboard box.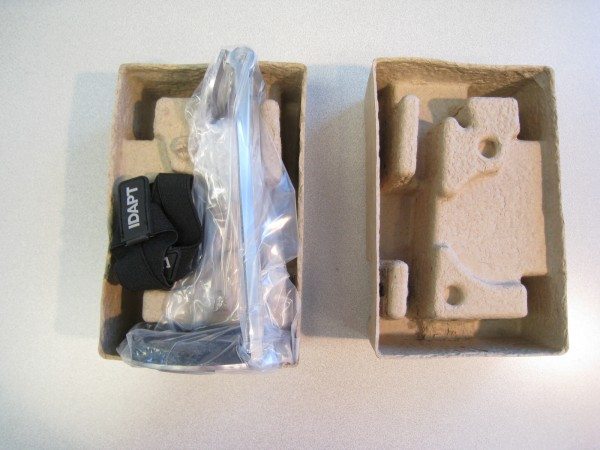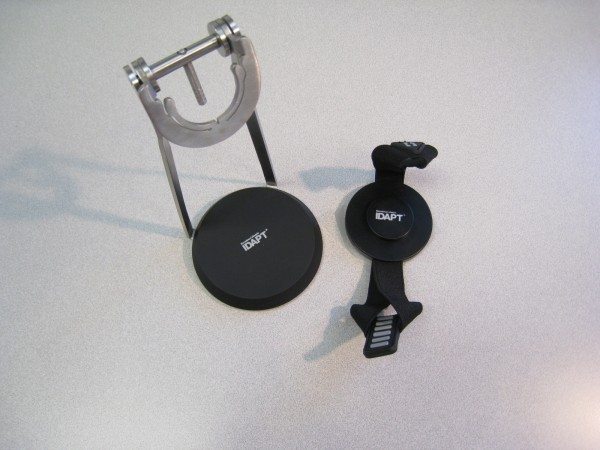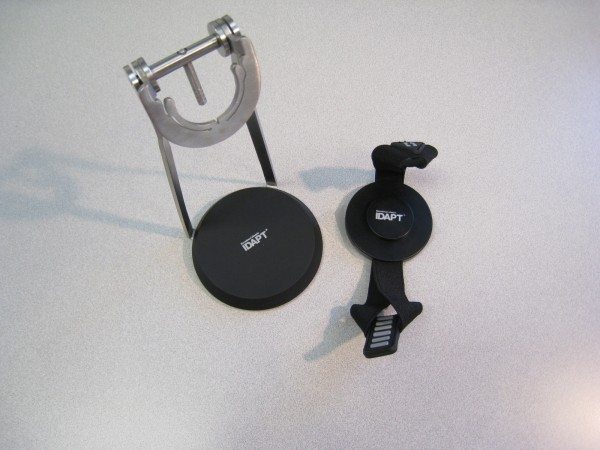 Inside you'll find not much more than the actual stand assembly and a funny-looking elastic strap with a disc thing.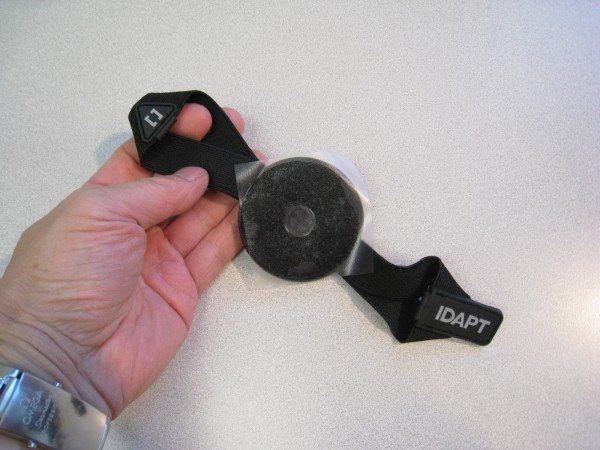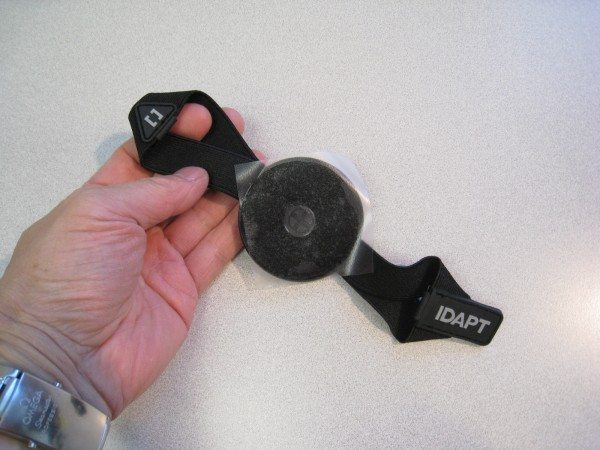 A closer look at the strap thing:  There's a grippy/sticky disc in the middle.  Here it is with the protective plastic film still attached.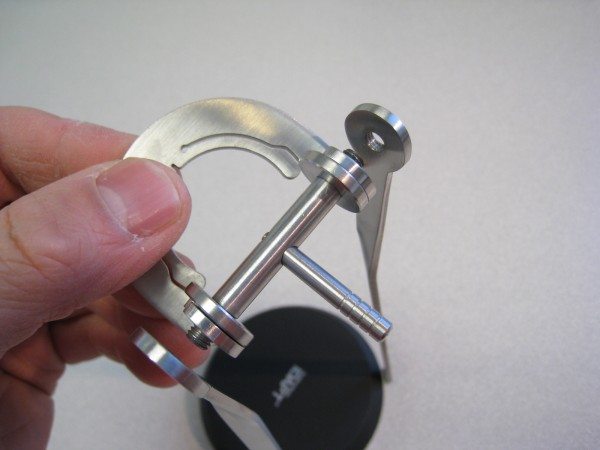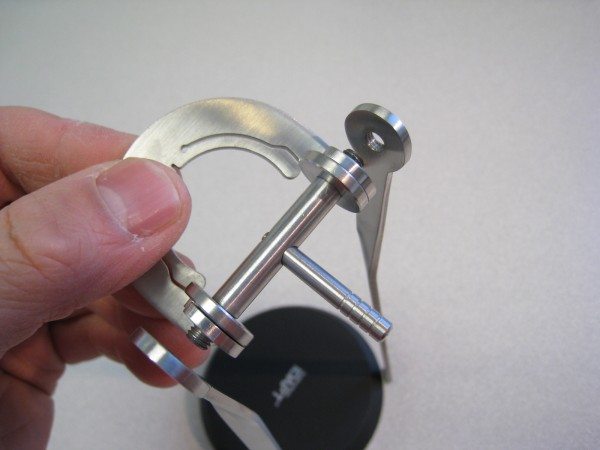 The top of the stand features a dual, counter-threaded assembly.  The lever sticking out to the lower-right at a 90-degree angle is to give the pivot final tension, as needed.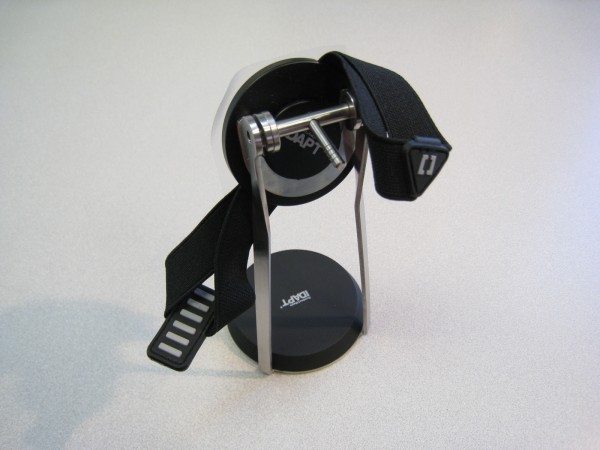 Here, the elastic/disc assembly is snapped into the saddle of the HUG Desk Holder.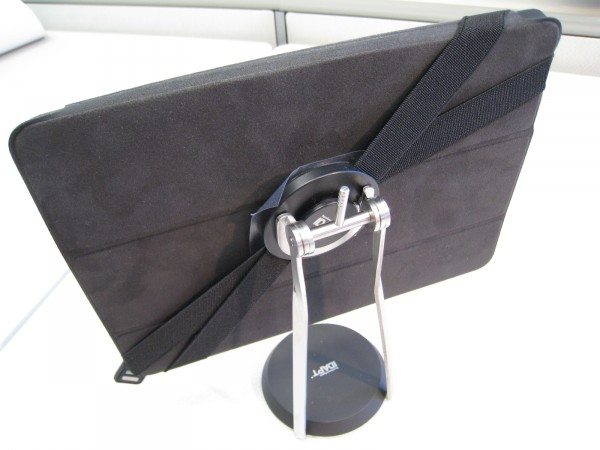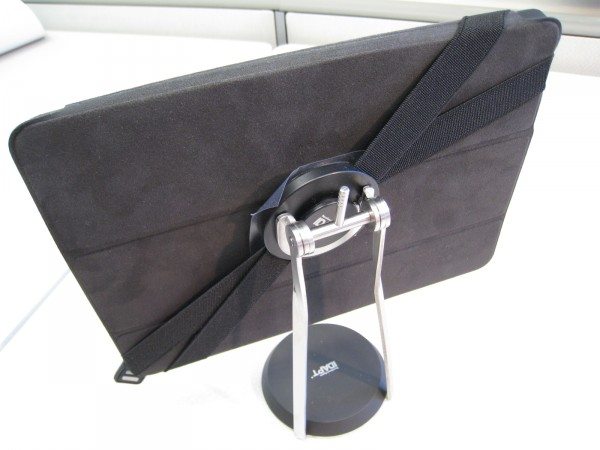 I use a folio-style case on my iPad Air (2013) so for this test, I did not remove the film over the sticky disc.  It's being held up only by elastic straps.  I have to say, it worked, but it wasn't very stable with elastic alone.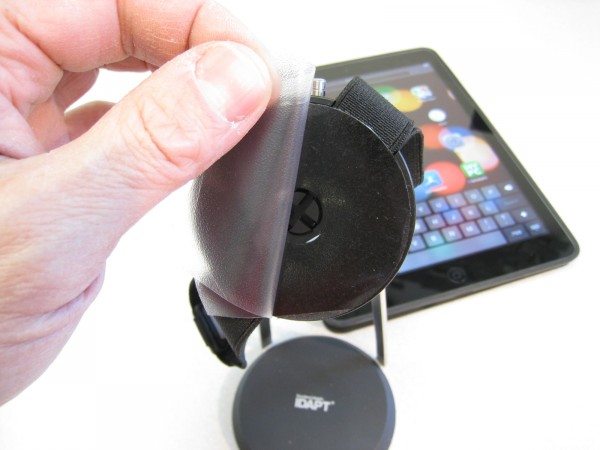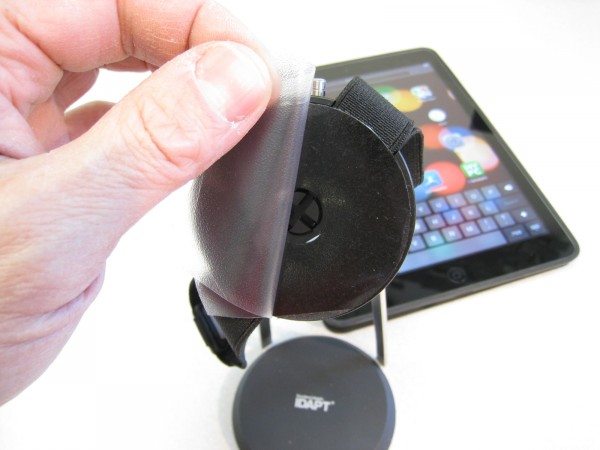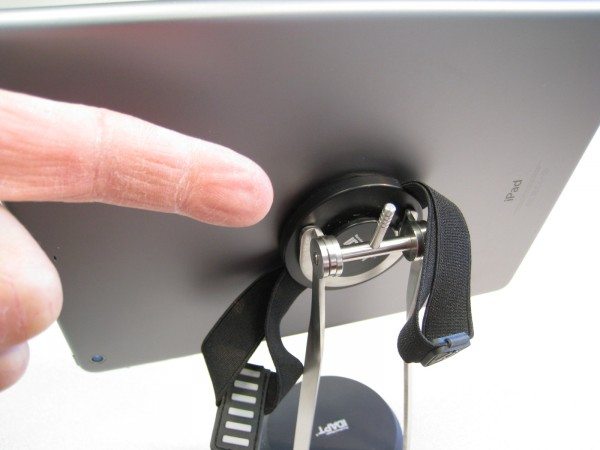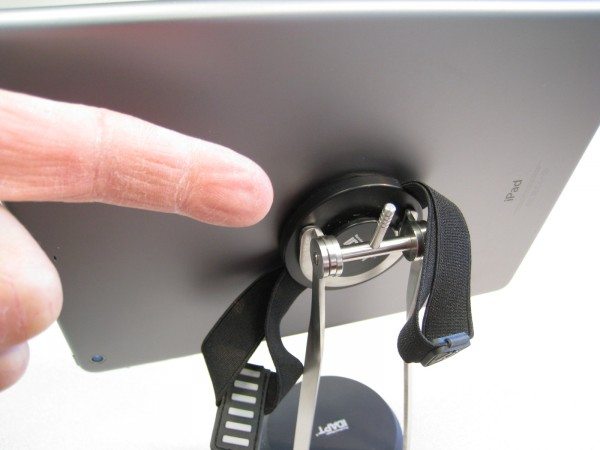 I finally caved and tried the sticky disc.  I also removed my folio case and tested the HUG Desk Holder with my bare-naked iPad.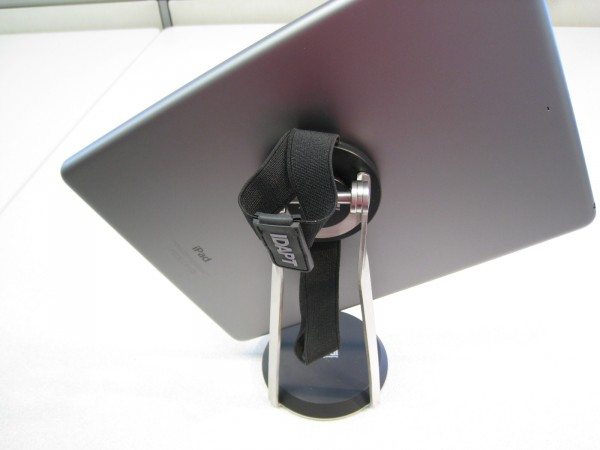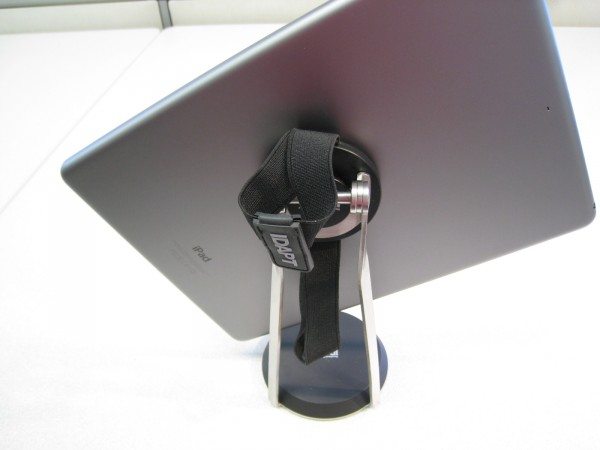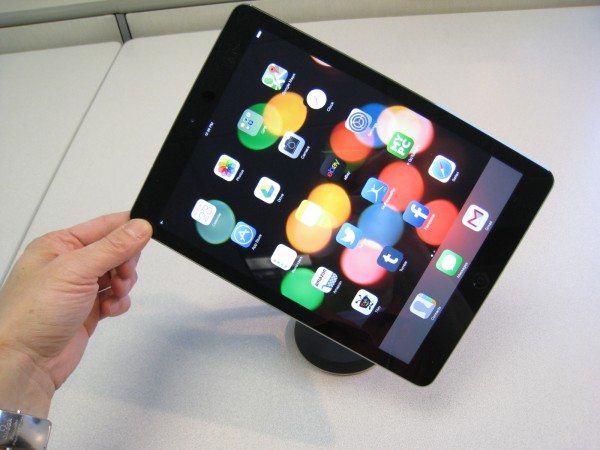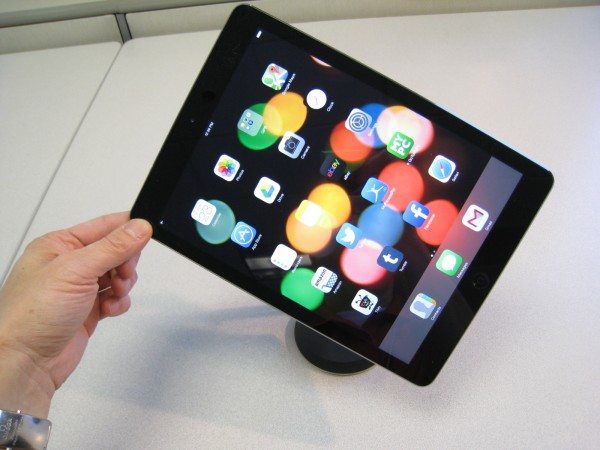 Even with just the stick disc and no elastic, the HUG Desk Holder grips amazingly well.  Here it is, with the iPad rotated at an angle…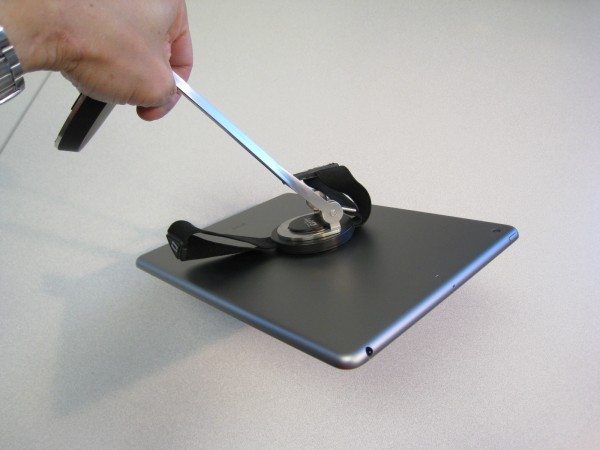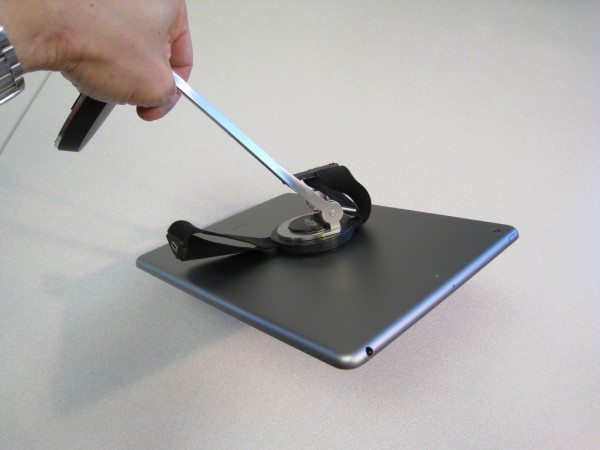 …and again, with me trying to shake the iPad off.  I'm actually holding it above the table, and it did not release.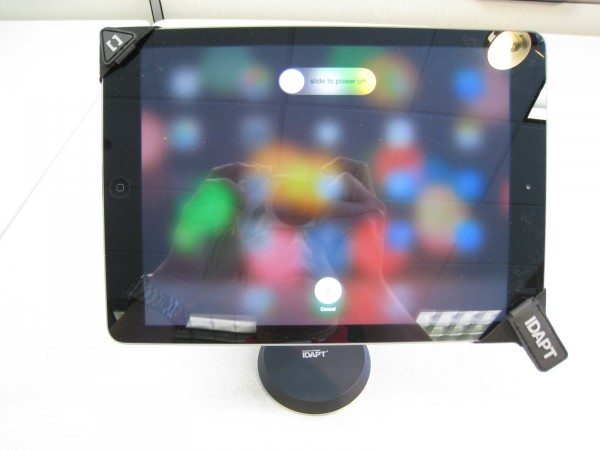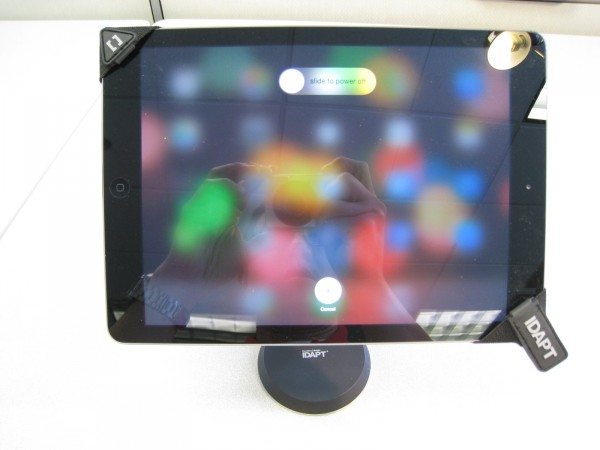 Next I tried mounting my iPad with both the sticky disc and the elastic straps.  The straps gave it a better grip, but honestly, I don't think it was necessary. The disc held on with remarkable tenacity, but I suppose a little "insurance" isn't a bad thing.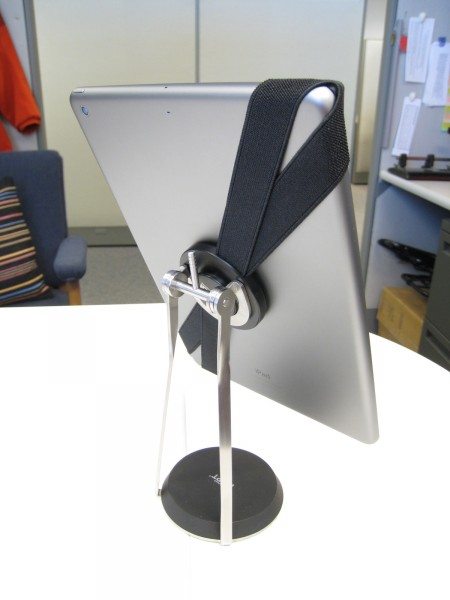 Rear view:  Both disc and straps in use, portrait mode.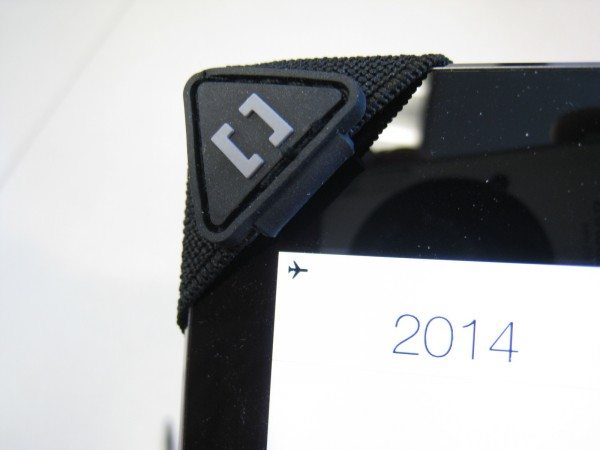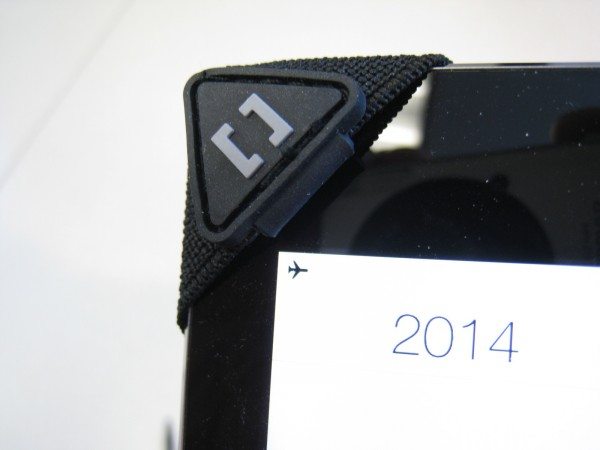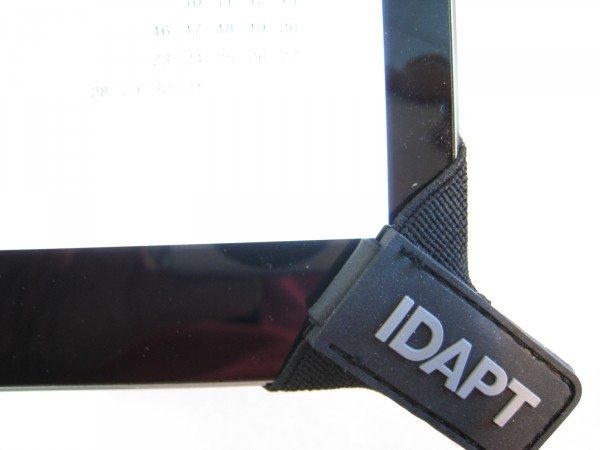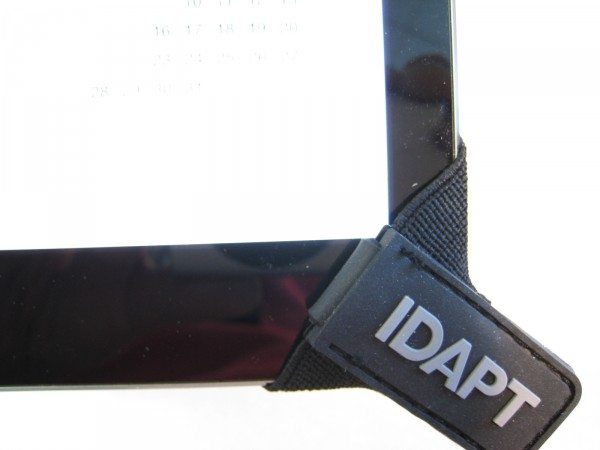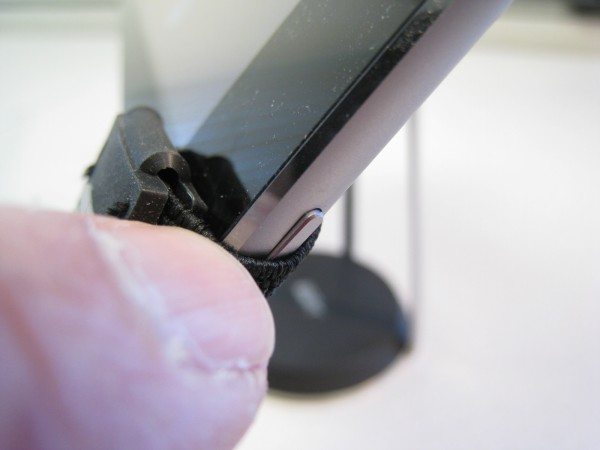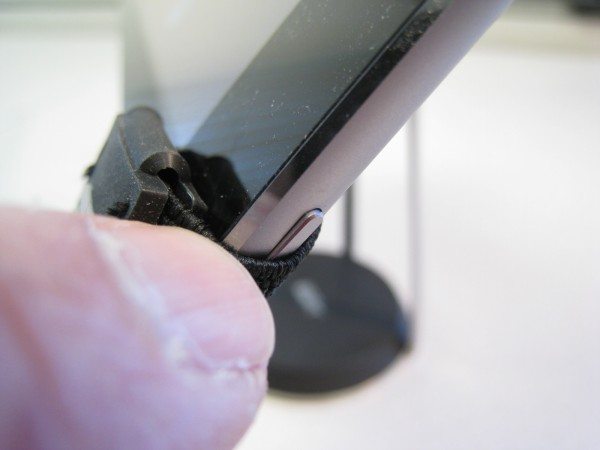 I noticed the elastic straps can press against side buttons.  In the case of my iPad Air, it sometimes activated the top lock button.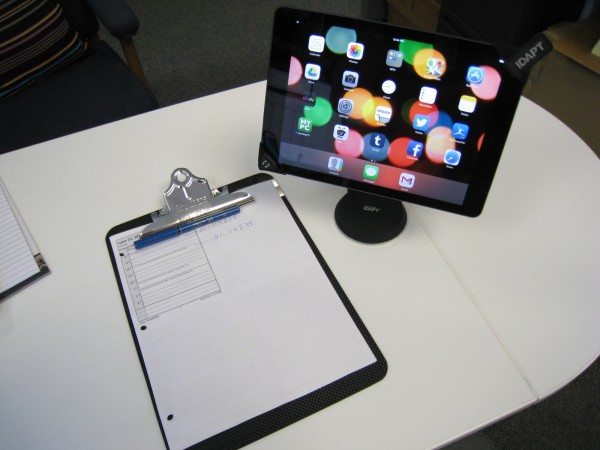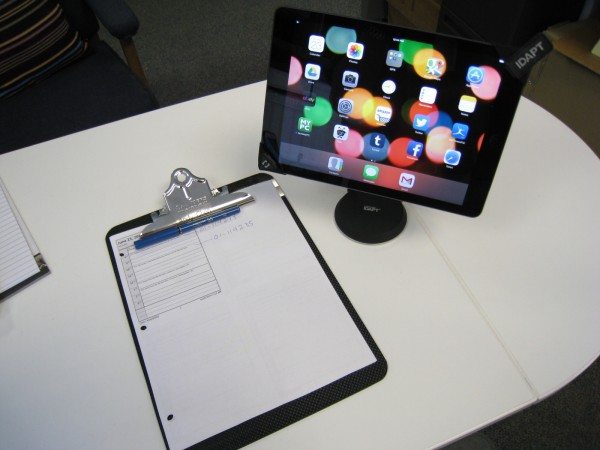 I like the IDAPT Universal HUG Desk Holder a lot!  It looks sleek, very adjustable, and isn't brand specific.  My only beef is with the use of the stick disc.  I don't carry my iPad without a case, so this wouldn't work for me.  It's a lot of fun, using the sticky disc, but to be safe I'd also use the straps as well.  If your tablet is "naked" or has a smooth case back, this just might be the ticket.
Source: The sample for this review was provided by IDAPT. Please visit their site for more info. The stand can also be purchased from Amazon.
Some of our links in posts like this one are affiliate links, which means that we may receive a small commission on purchases at no cost to you.
Product Information
Price:
$39.99 USD
Manufacturer:
IDAPT
Retailer:
Amazon
Pros:

Not tablet brand specific
Sticky disc and elastic straps fit a variety of conditions
Can rotate in nearly any position

Cons:

The sticky disc works best on smooth surfaces
Slipping on the straps is an extra step and seems unnecessary given how well the disc works, but you just never know...