We use affiliate links. If you buy something through the links on this page, we may earn a commission at no cost to you. Learn more.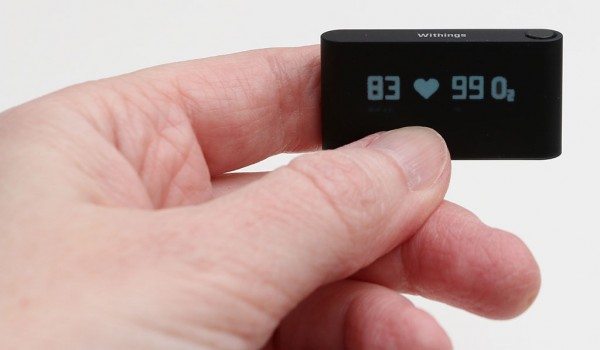 The original Withings Pulse has been my my favorite activity tracker since reviewing it last August, so I was delighted when I learned that Withings was going to release a new version called the Pulse O2 with a new blood oxygen level function. Is it a revolutionary or an evolutionary update to what is in my opinion, the best fitness tracking gadget on the market? Keep reading to find out.
Note: Images can be clicked to view a larger size.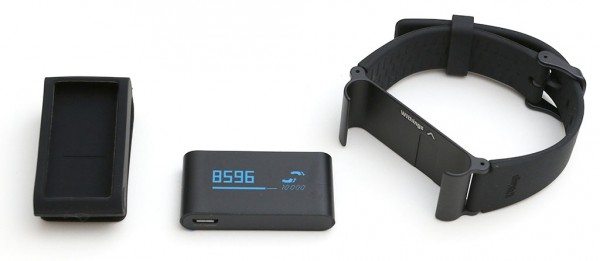 Package Contents
Withings Pulse O₂
USB charging cable (not pictured)
Belt clip
Wrist strap
I do not normally let the cat out of the bag at the beginning of a review, but this time I'm going to depart from the norm and let you know that the Withings Pulse O2 activity tracker is neither a revolutionary or an evolutionary update. That's because only the name of the activity tracker has actually changed. The hardware is exactly the same as the original. But it can read your blood oxygen levels now Julie you say. Yes it can… and so can your existing Pulse tracker with a free firmware update. What's changed then?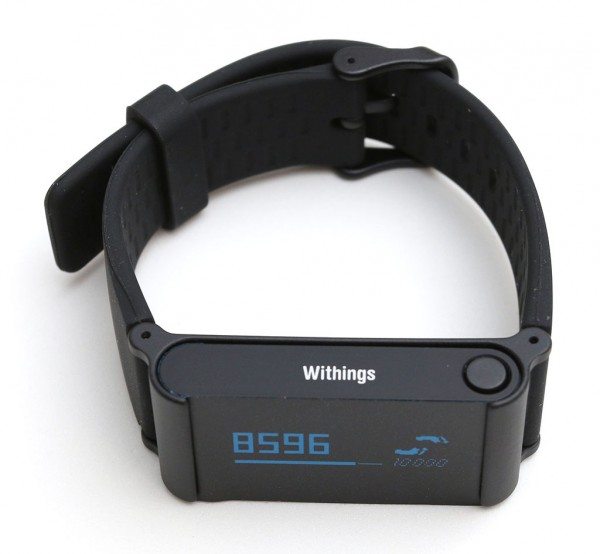 It comes with a silicon wrist strap that replaces the nylon Velcro strap that was included with the original tracker. The new wrist band has a metal holder that the Pulse O2 slides into. You can choose from black or blue straps. This strap is much nicer than the original strap and easy to put on and take off unlike Fitbit Force straps which are annoyingly difficult.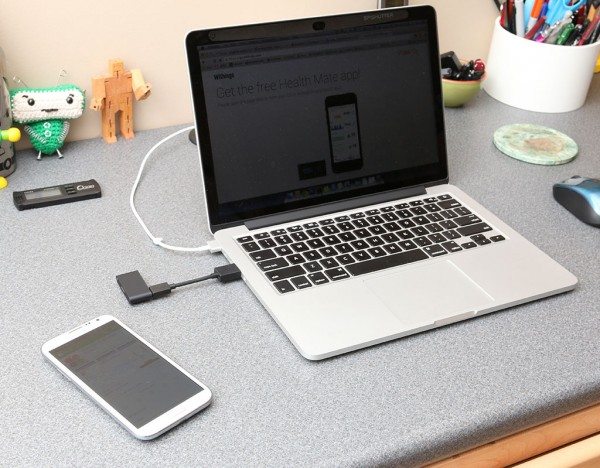 If you want to know all the details about the Pulse O2, please go read my original review (see link in related links bel0w). As a quick overview, the tracker charges using the short micro USB cable that is included in the package. Once charged, it then syncs to an iOS or Android mobile app via Bluetooth.
Just like the original tracker, the Pulse O2 will keep track of your steps, elevation climbed, sleep patterns, calories burned, heart rate and now your blood oxygen level. Which according to Withings is…
Also known as "The Fifth Vital Sign", the blood oxygen level is an estimation of your oxygen saturation level (SPO2). This assesses the overall efficiency of your respiratory function.

Healthy individuals exhibit oxygen saturation 96% and 99%. Mountain climbers and athletes training in high altitude can use the Pulse O2 to help guard against hypoxia. People with breathing problems like asthma or chronic bronchitis can benefit from it too, as it provides them with a method for rapid assessment and monitoring.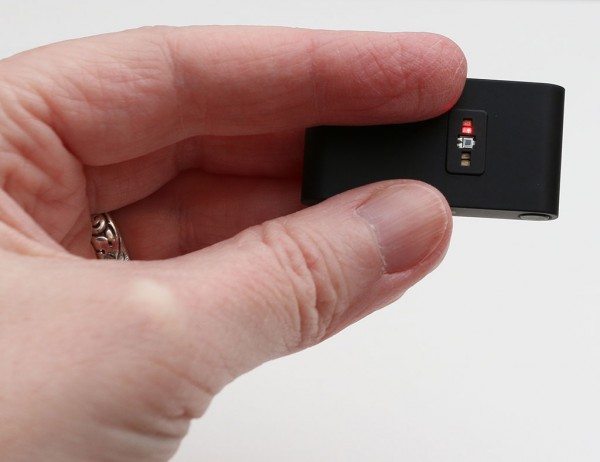 The back of the tracker has 4 LEDs that will measure your heart rate and O2 levels.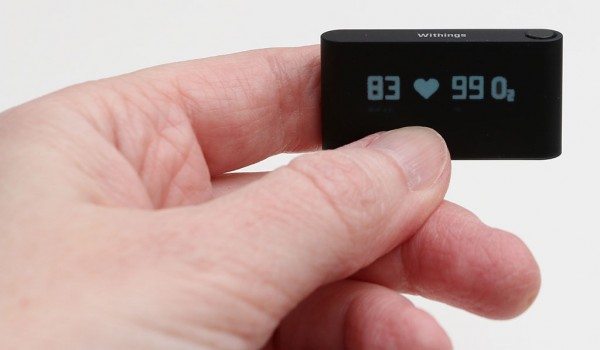 Just initiate the heart rate function, hold your finger over the LEDs on the back of the tracker for about 30 seconds and then your heart rate and O2 level will be displayed on the screen. It's easy, quick and painless.
The Health Mate app for iOS and Android keeps track of all your fitness data by automatically syncing several times a day when you are near the device. You can also initiate a manual sync if you want to view data right away.
The only thing I noticed is that the app does not save the O2 level readings. I'm waiting for confirmation from Withings, but I guessing that's a feature that will be added soon.
The Withings Pulse O2 Activity Tracker with its 2 weeks of battery life and every feature you'd want in a fitness tracker is easy to use, easy to wear and continues to be my favorite health tracking device. I'm a little surprised that Withings raised the price by twenty dollars just to add the wrist strap to the package, but I'm happy that existing Pulse owners can enjoy the added functionality of blood oxygen level readings without having to buy a brand new device. This is this is still the activity tracker that I recommend when anyone asks me which one to buy.

Product Information
Price:
$119.95
Manufacturer:
Withings
Requirements:

iOS or Android device to sync data

Pros:

Same great activity tracker
Tracks, steps, stairs, sleep, calories burned, pulse, and blood oxygen levels
Comes with a wrist strap and belt clip

Cons:

$20 more than original version
Blood oxygen level data not synced to mobile app