We use affiliate links. If you buy something through the links on this page, we may earn a commission at no cost to you. Learn more.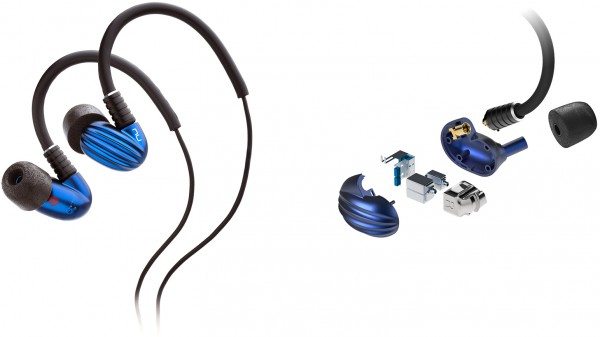 I've reviewed a few really good and affordable earphones from NuForce for The Gadgeteer. NuForce is somewhat of a paradox in the audio world. They make quite good (and quite expensive) home audio gear, yet their personal products have been quite affordable – but still quite good. That's especially true regarding their earphones and headphones. That may be about to change… kinda. NuForce has just released their first armature-based earphone, the Primo 8. However, they didn't make an entry model to see if it could be done successfully. No, NuForce leap-frogged right to the top and made an audiophile-quality, four proprietary balanced armature speaker earphone: Two speakers for bass, one for midrange and one for treble. The Primo 8 can reach extremely low frequencies for natural sounding bass. Their crossover design (necessary when combining multiple speakers in one unit) is a patent-pending three-way phase-coherent approach. NuForce claims that this results in a natural, three-dimensional soundstage, lightning-fast transients and crystalline transparency. Phase coherence simply means that the four speakers work together as one. NuForce states that this produces an audible improvement. In other words; the Primo 8 should sound fantastic. Hopefully, The Gadgeteer can do a review soon.
The four speakers are housed in a cobalt-blue shell with a detachable copper/silver/kevlar cord that wraps behind the ear which helps the earphone stay in place. The Primo 8 earphones are available now and sell for $499 US. While not as affordable as NuForce's other earphones, the Primo 8's price makes sense when compared against other four-speaker earphones, especially when factoring in the patent-pending phase-coherent design.