We use affiliate links. If you buy something through the links on this page, we may earn a commission at no cost to you. Learn more.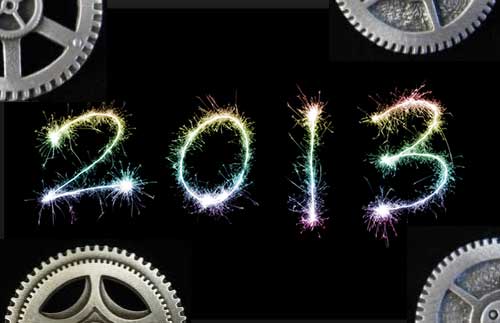 Several weeks ago I asked everyone on the Gadgeteer team to write up a quick list of their favorite gadgets from 2013. I didn't ask them to restrict their list of items to reviews they had posted, but to include any products that they have enjoyed using this past year. Almost everyone on the team has submitted their entries, so it's time to start sharing them with all of you. I've decided to split up the article into several parts and here we go with part one. Enjoy.
Another year is coming to a close.  Here's a look back at some of my personal favorite gadgets for 2013.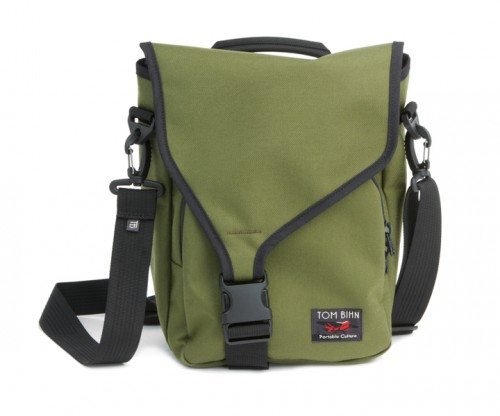 Tom Bihn Ristretto for iPad bag: I had the previous version of this versatile shoulder bag, and it really held up to some extreme abuse, including the time I got hit by a car. (I'm okay!)  My new iPad Air (2013) feels right at home in the padded compartment, and the bag has plenty of room for my everyday carry items.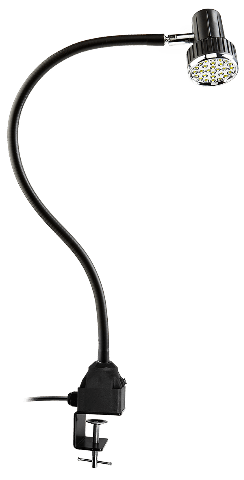 Reliable Überlight 9000C SMD tasklight: A lamp?  Yes.  I do everything at my desk at home.  I pay the bills, repair small electronics, or just surf the web.  The odd-looking Reliable Überlight 9000C is an all-LED lamp with two brightness levels.  I turn it up for a nice diffused room light, or turn it down when I need bright, focused light.  And it runs cool!  I love it.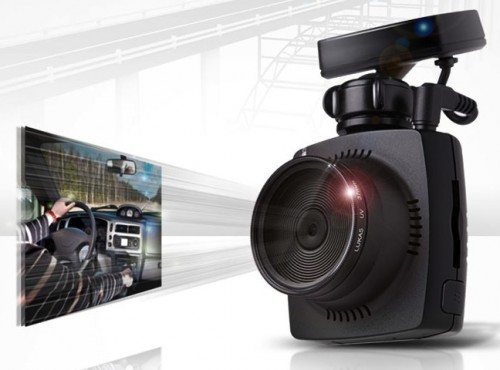 Lukas LK-7500 FHD CUTY dash cam: I've reviewed a few in-car dash cams, and this one has remained my favorite to date.  It doesn't have WiFi or a video preview screen.  It doesn't have a second rear-view camera.  It does have the best, most consistent video quality to date.  It also accepts standard SD cards, which is a plus.  And it records in .AVI format, which doesn't require proprietary software to view.
Now I wonder what 2014 will bring!
This year I decided to upgrade all my daily use items.  I got myself a new Windows 8 ultrabook, an Android tablet, and a Windows 8 tablet.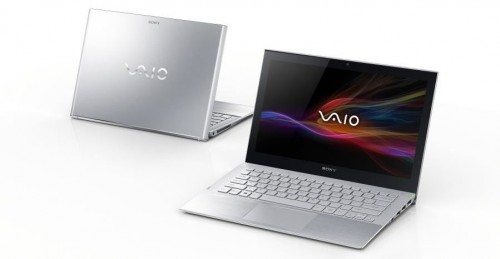 I purchased a Sony Vaio Pro 11 ultrabook for my daily use.  The Vaio Pro 11 is extremely light weighing in only 1.92 lbs. for a 11″ Windows 8.1 ultrabook.  It comes in 3 colors, solid state hard drive, full HD IPS display, starts with a Core i5, and runs Windows 8.1.  The price starts at $1,049 and goes up to $1,699.  It's fast, extremely light, and works great!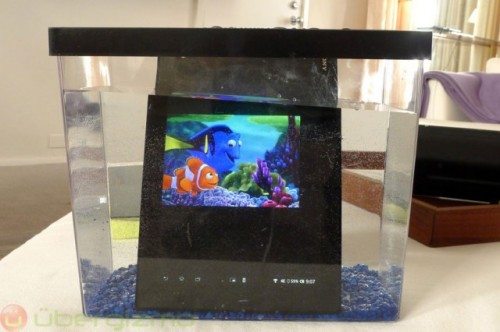 The next item I got was the Sony Tablet Z which replaced my iPad mini.  Android OS has gotten to the point where I personally think it has surpassed  iOS.  I chose Sony's Tablet Z was because it's the lightest and thinnest tablet out of all the 10.1″ tablets.  It also is water resistant up to 3 feet for 30 minutes.  Currently the price starts at $449 which is a great deal!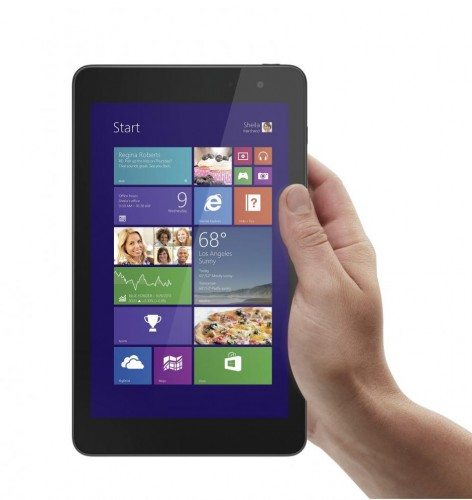 As much as I like the Sony Vaio Pro 11 that I mentioned above, I still wanted a fully functional Windows 8.1 tablet that I can slide into a jacket pocket.  A few manufacturers started making 8″ Windows 8.1 tablets and I decided to get the Dell Venue Pro 8 tablet.  It runs the full Windows 8.1 OS (not the RT) in a small form factor.  There are no fans, battery life is 8 hours of realistic usage, built-in camera, microSD card reader, new Bay-Trail Atom processor, and a full version of Microsoft Office Home and Student.  Price starts at $299 but I got mine for $249 on sale.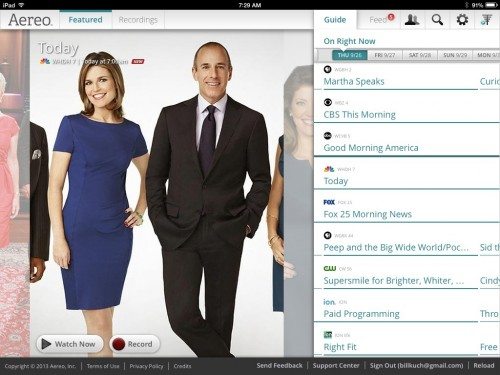 Although not a gadget, my most favorite thing for 2013 has been Aereo TV. In conjunction with the Roku 3, I've been able to cut the cord completely from the cable company. This has saved me money and also gives me the ability to record programs.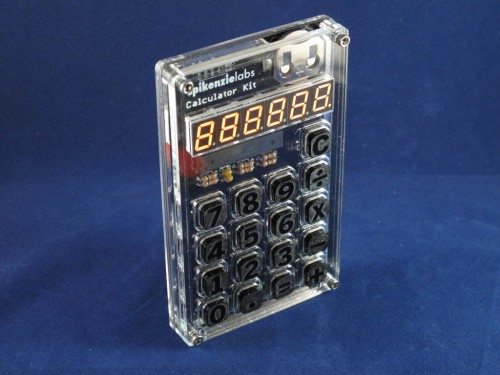 My second most favorite gadget is the SpikenzieLabs Calculator Kit, a device I use everyday. It still elicits amazement and praise, when I tell people I made it myself. And best of all, I can do a quick calculation without having to fire up a spread sheet or an app.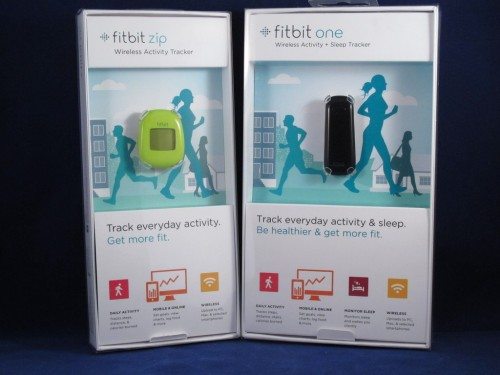 And lastly, I have been using the fitbit one daily to track the number of steps I take. Although I'm not an exercise nut, I do try to get 10,000 steps per day and using the fitbit has kept me motivated.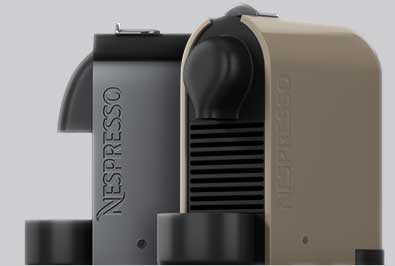 Nespresso U Espresso Maker: After a tasting demo at William Sonoma, I fell in love with this capsule-based espresso maker. It pulls consistent, delicious shots with gorgeous crema and takes up significantly less countertop space than my Krups machine. When paired with the optional additional Aeroccino milk frother, a cappuccino or latte is less than a minute away. I use my machine several times a week, and while it's a little pricey at about $179 I can attest the final product is more than worth it!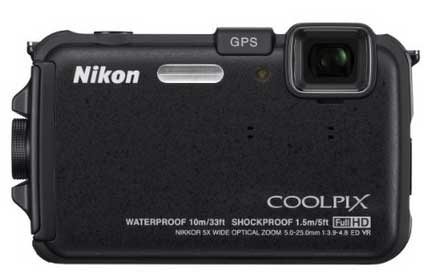 Nikon Coolpix AW100 Digital Camera: A couple years ago, I began getting really into mud and obstacle races and wanted a camera to take with me on race days to capture those crazy moments. After an exhaustive search, I decided on Nikon's rugged camera and have yet to be disappointed. Not only do you get a 16MP CMOS sensor with full 1080p video, but it includes motion stabilizers and vibration reduction all in a water/shock/freeze proof casing. More often than not, my pictures far exceed those taken by the onsite photo crews and based on the outrageous prices those companies charge per photo, the $215 for the camera is a great investment.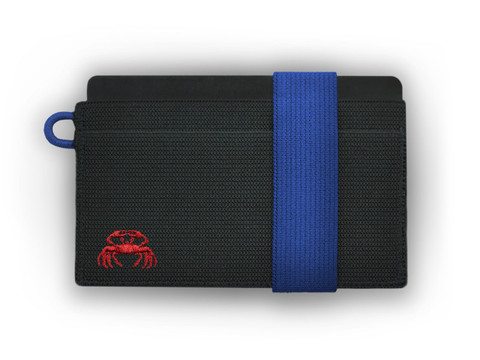 Crabby Wallet: I discovered this wallet on Kickstarter and decided to make the minimalist transition. When it arrived, I was skeptical as it looked to be just a few pieces of stitched elastic. I decided to give it a run during New York Comic Con packed with the essentials; four days later I was sold!
The wallet expands to fit up to 10 cards, cash, and includes a key fob for a single key. More importantly though, it slips easily into a back pocket with no bulge and I've even had it in my front pockets without feeling or seeing it. For $17, I'm now a minimalist convert.